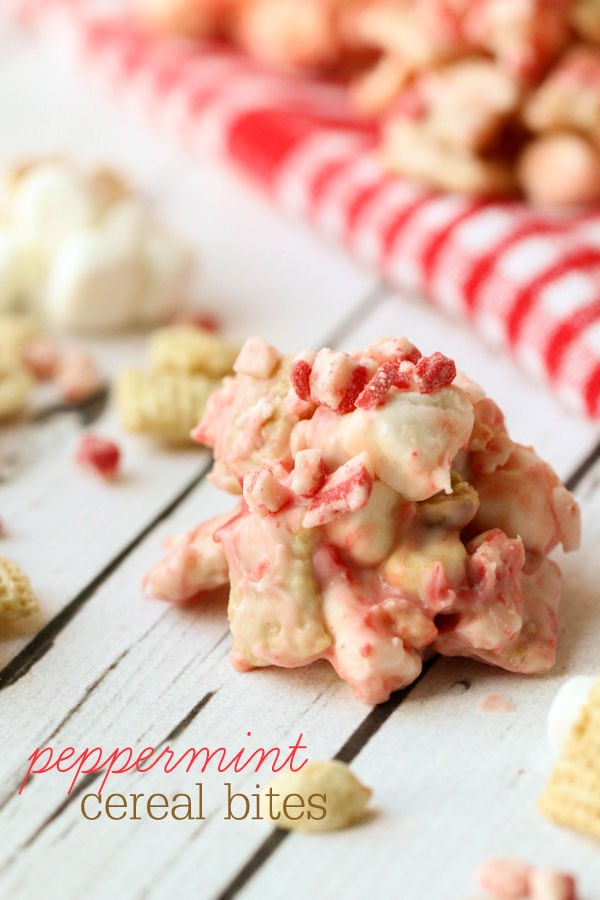 Hello – it's me, Lily!
Today, I had a Church Christmas Party. It was so fun!! We had breakfast and got to make crafts. We made packages for friends and even made Candy Cane Reindeer. It was great!
Next week is the last week of school for the year. Here's the sad news… I won't be sharing any recipes during Christmas Break because we'll be celebrating Christmas and going to Arizona. I'm so excited to see my cousins and grandparents. I miss them. It will be so fun to play with them so soon.
Today's recipe is one we've made twice in the last month! They're called Peppermint Cereal Bites and it's super delicious. It has Chex, Marshmallows, Peanuts, bits of peppermint and White Chocolate. Oh – AND love!
Here is the recipe:

Peppermint Cereal Bites
Ingredients
2½ cups Rice Chex
2 cups marshmallows
1 cup Dry Roasted Peanuts
½ cup Andes Peppermint Crunch Bites
1 bag white chocolate chips
Instructions
Place Chex, marshmallows, peanuts, and Andes Peppermint Crunch Bits in a bowl. Mix around and set aside.
In a small pot on low heat, add white chocolate chips and melt by stirring constantly. Once all melted and smooth, pour over cereal mixture and stir until well coated.
Place spoonfuls of mixture onto a parchment-lined cookie sheet (we used our large cookie scoop). Sprinkle more peppermint bits on top if desired.
Refrigerate for 1 hour.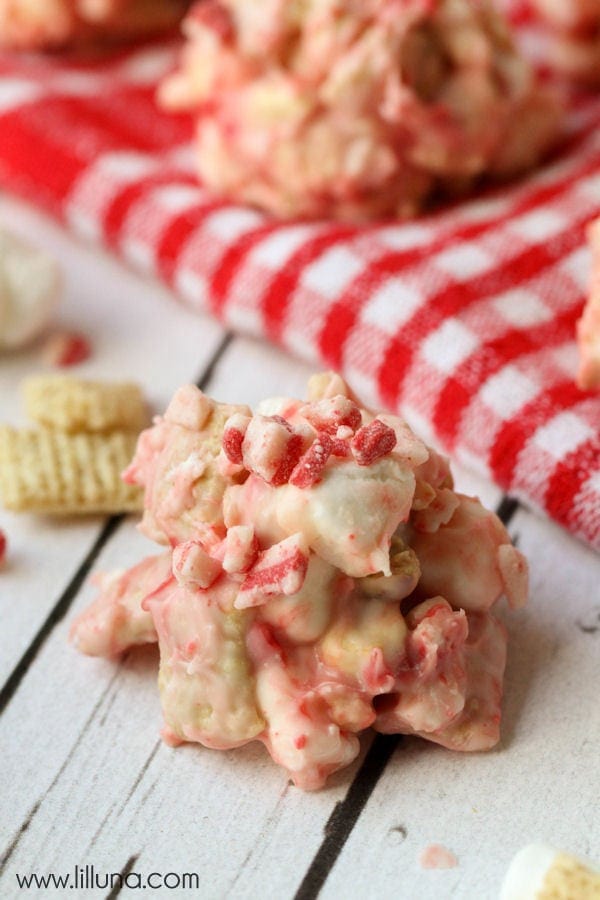 YUMMY!! I'm so glad we still have more of these so I can eat one tomorrow too!
I hope you can come back again soon for more yummy treats from me.
Love, Lily
—————————————————–
For more delicious peppermint treats, check out: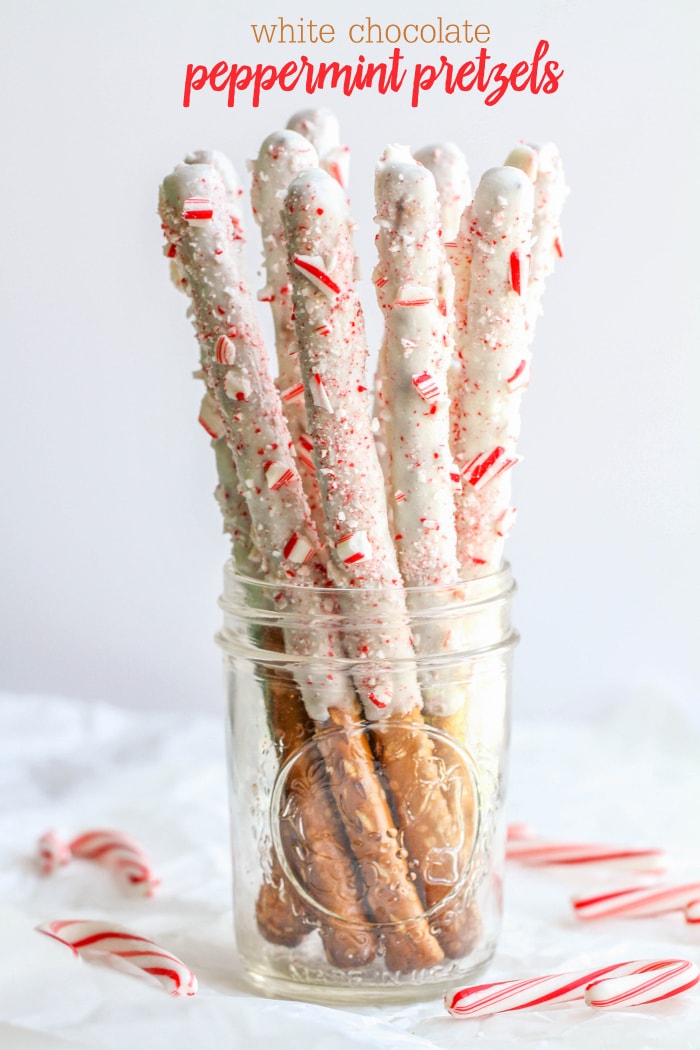 White Chocolate Peppermint Pretzels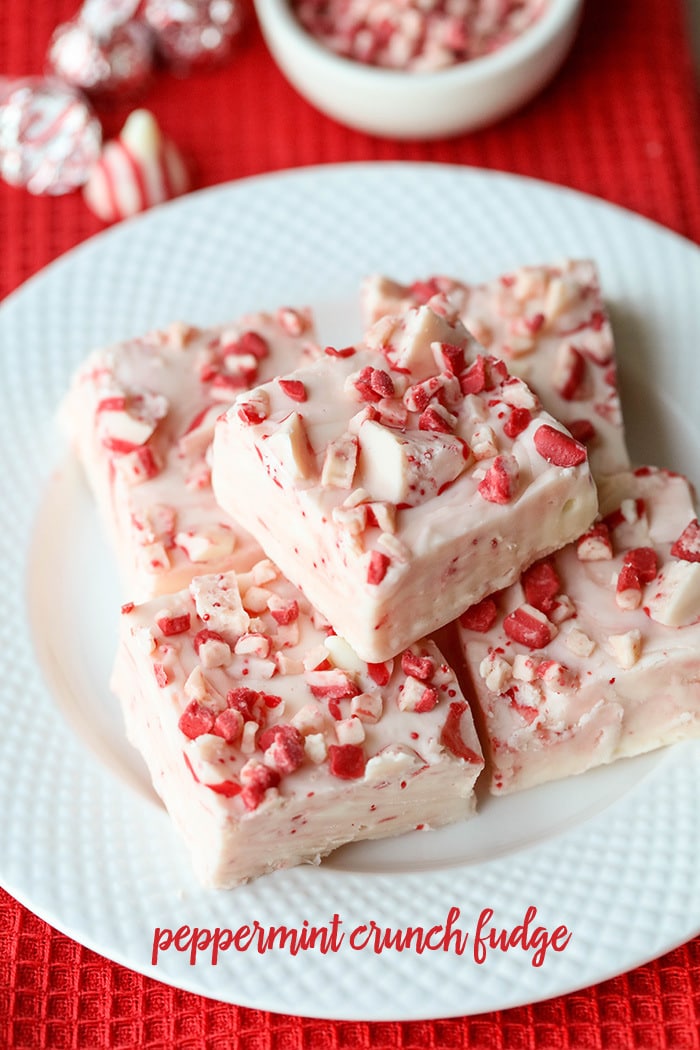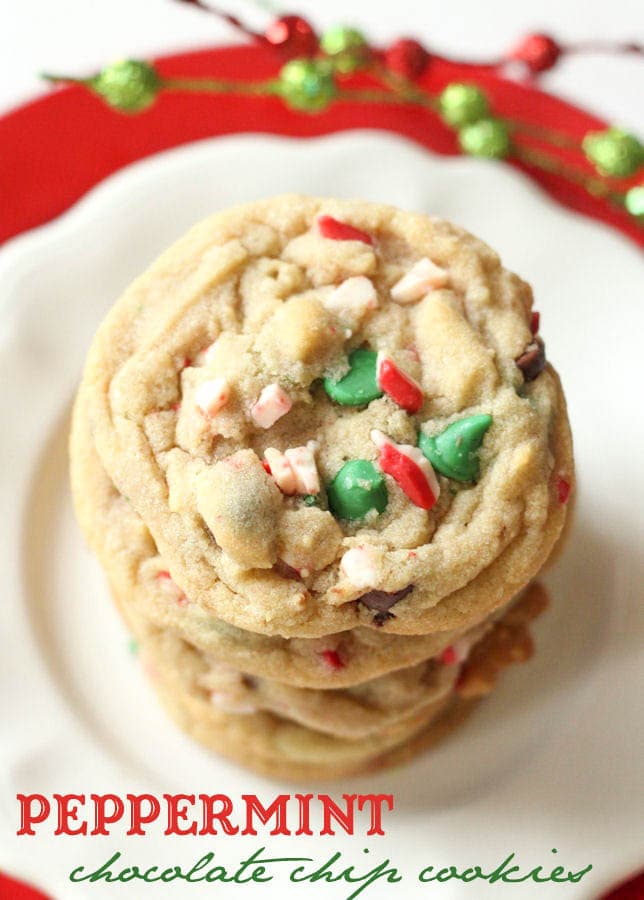 Peppermint Chocolate Chip Cookies
For all treats by Lily go HERE.
For all recipes go HERE.
And get weekly emails with monthly freebies by signing up for the Lil' Luna newsletter. 🙂
For even more great ideas follow me on Facebook – Pinterest – Instagram – Twitter – Periscope – Snapchat.
Hope you have a very Merry Christmas – HO HO HO!
ENJOY!!
BEHIND THE SCENES AT LILLUNA.COM:
Enjoying our Peppermint Cereal Bites!