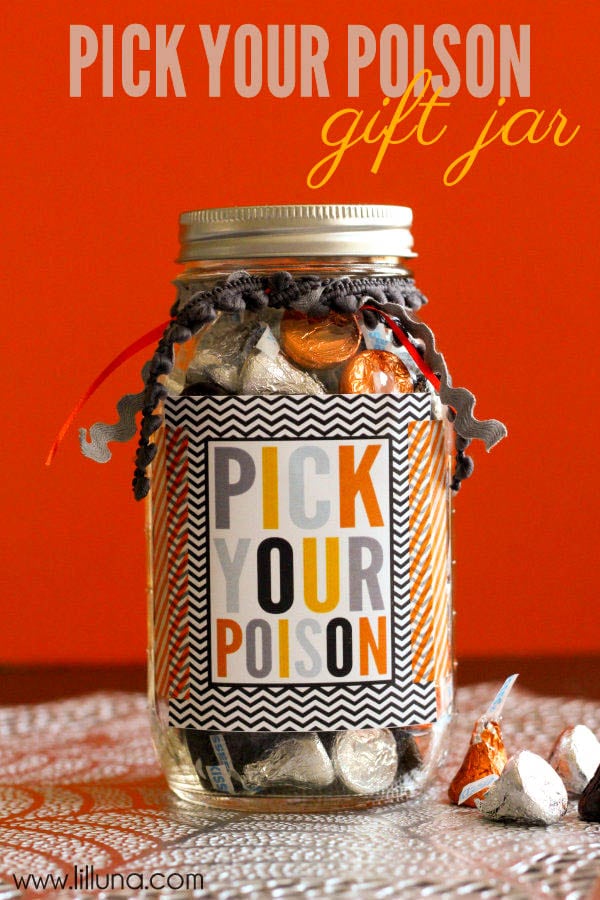 I sat down a few weeks ago and did about 10 photo shoots in one day of easy Halloween gifts and recipes. This next one (along with a few more I will be sharing over the next week) are some of those easy gift ideas. I know most of us are on a budget and are looking for cute, simple and inexpensive gifts we can give to others around the holidays to show that we are thinking of them and care for them. This Pick Your Poison Gift Jar takes only a few minutes to throw together and is perfect for neighbors, teachers, friends, visiting teaching sisters or anyone else. We may even send a jar up with the hubby for him to have on his desk to share with his students at Baylor. 😉
Like I mentioned earlier, this gift is easy to throw together and cost about $5 total to make.
Here is what you'll need to make it too:
MY OTHER RECIPES
SUPPLIES:
– Jar
– Halloween Candy
– Printable (found below)
– Ribbon/Twine/Tulle
– Scissors
– Tape/Glue Dots
– Scrapbook Paper
DIRECTIONS:
1. Fill your jar with your goodies – EASY!
2. You don't have to decorate the top of the jar but in case you do, just cut out a circle of scrapbook paper to add to the top. I had a big circle punch that did just the trick. To secure it in place just add a few glue dots.

3. Click on the image above and then RIGHT-CLICK and SAVE. Open it in a program like WORD and then re-size it to your desired size. Print and cut out. Attach it to your jar with glue dots or washi tape.
4. Add some ribbon around the top of your jar to finish it off. It gives it a nice and cute touch.
That's it! Told you it was easy!! You guys know how much I LOVE Jar Gifts! 😀
For more easy Halloween or Fall gifts be sure to check out: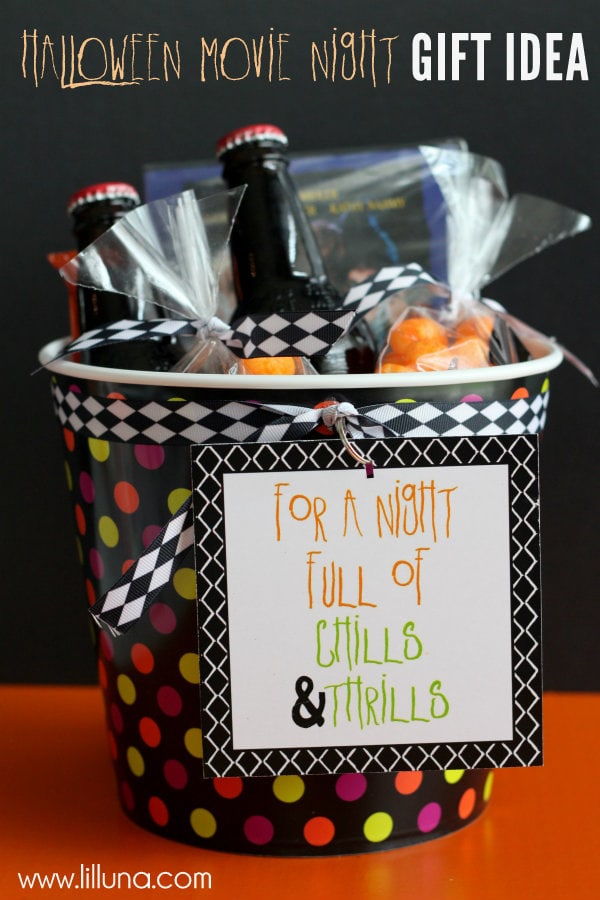 Halloween Movie Night Gift Idea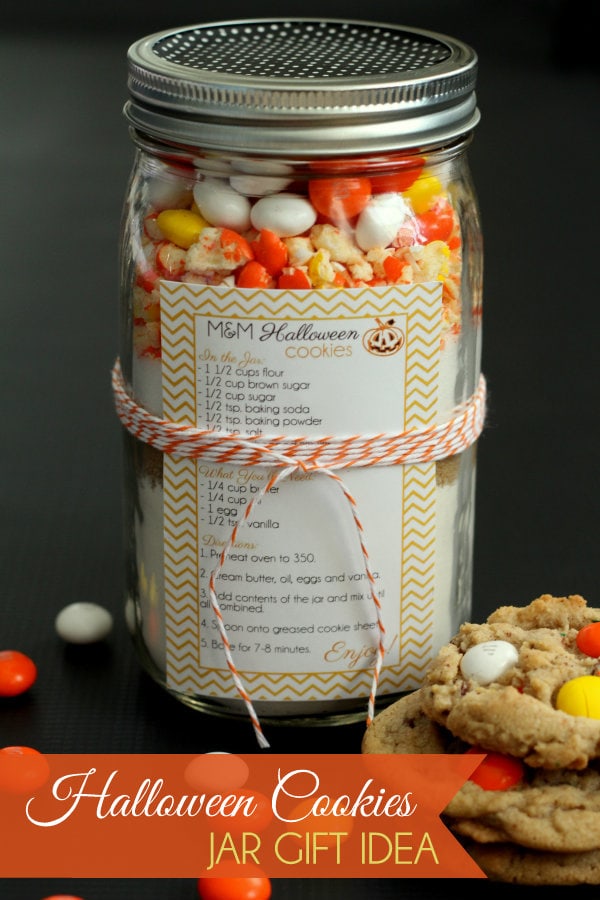 For all Halloween creations go HERE.
For all Gift Ideas go HERE.
And get weekly emails with monthly freebies by signing up for the Lil' Luna newsletter. 🙂
For even more great ideas follow me on Facebook – Pinterest – Instagram – Twitter – Periscope.
ENJOY!