Disney paid for my family's vacation to Walt Disney World. As always, all opinions are my own.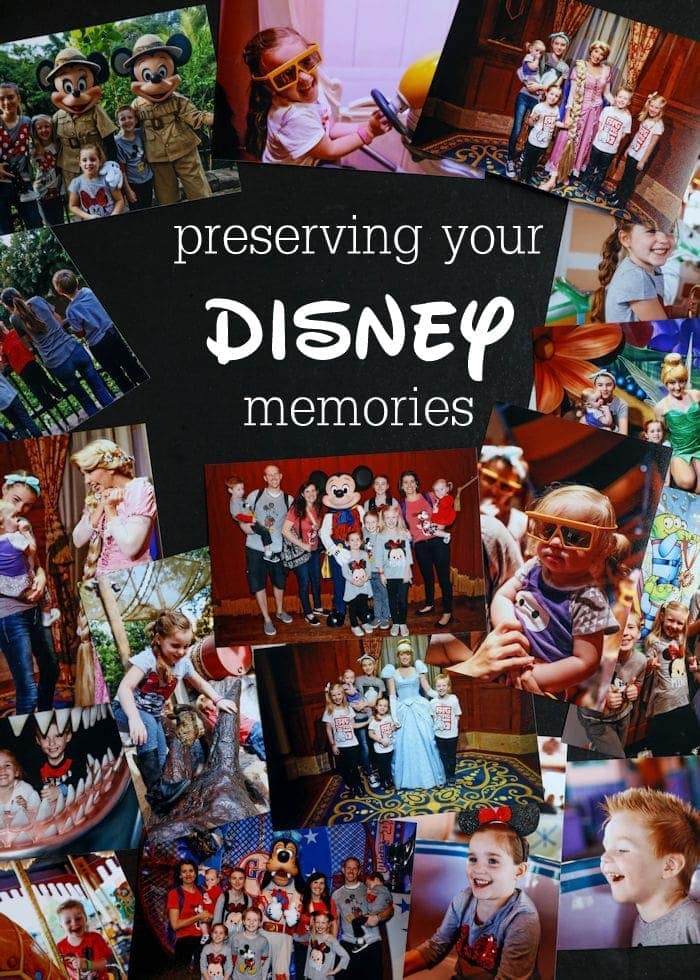 If you've been following along the last few months, you know that our family went on a vacation to Walt Disney World last year. It was an amazing vacation and one we hope never to forget. To make sure that doesn't happen, our family has a few tips and tricks to share in order to help you preserve your Disney memories. All of the ideas and tips shared today are things we have done in our own family to make sure we never forget how magical our Disney vacation was.
Here's a video that helps capture the magic…
HOW TO PRESERVE YOUR DISNEY MEMORIES: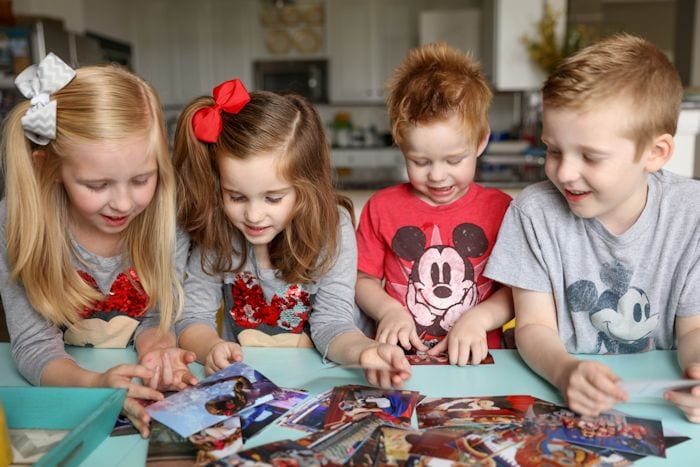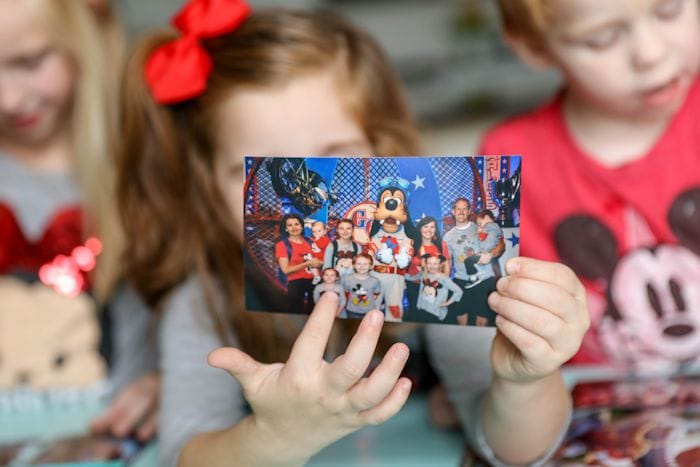 PRINT PICTURES – Kids LOVE pictures!! With digital cameras it's easy to leave your images on your SD card or on your computer, but printing your photos and having them easily accessible allows for your children to relive their favorite Disney moments. We also like to frame their favorite pictures and display them in their room or pin them on their cork-boards.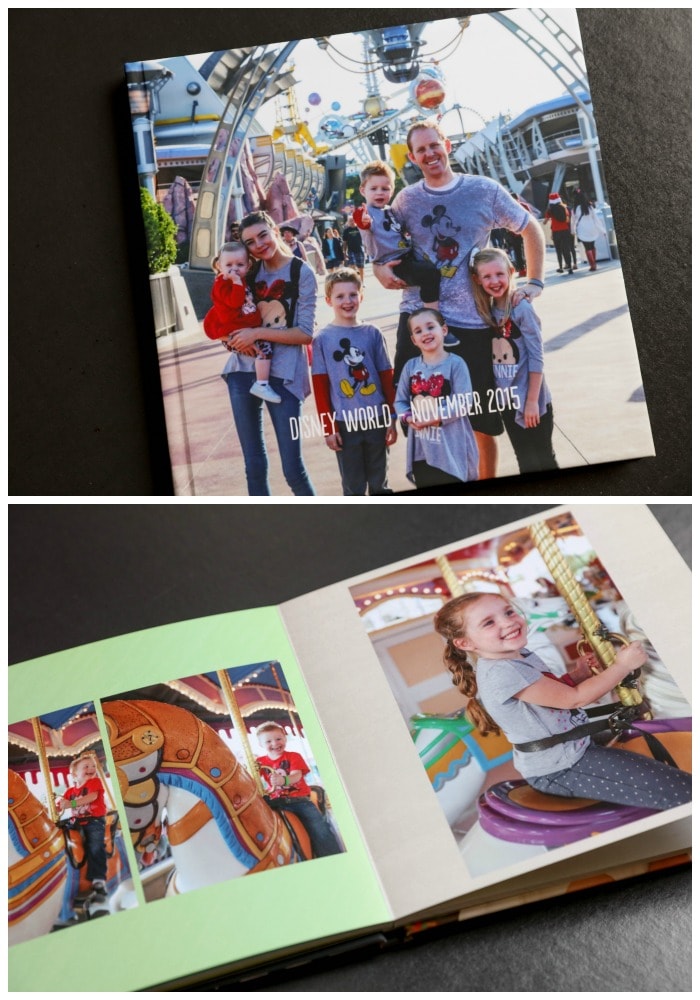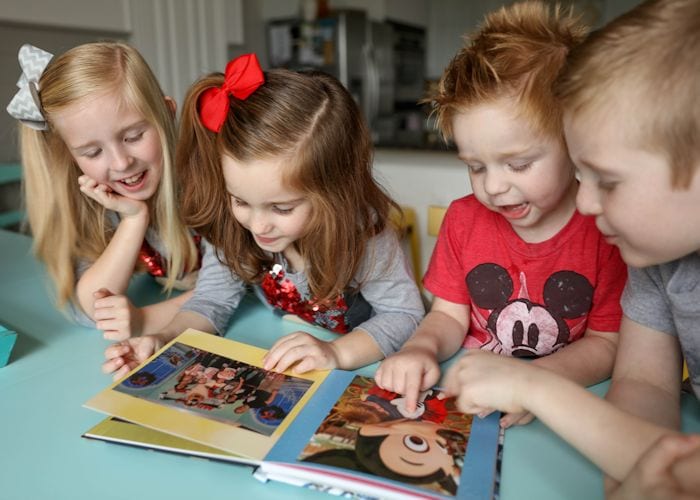 MAKE PHOTO BOOKS – Our kids are obsessed with photo books. It's tradition to make a book for every vacation, and the kids LOVE to look at them. We try to keep them on the bookshelf where they can look at them as often as they'd like. Not only are photo book inexpensive, but they're easy to make and are a great way to keep all your favorite Disney photos in one place.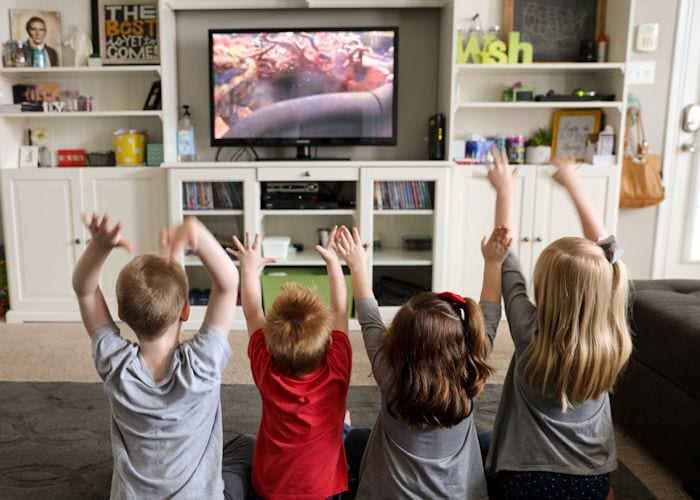 Watching footage from their ride on Thunder Mountain.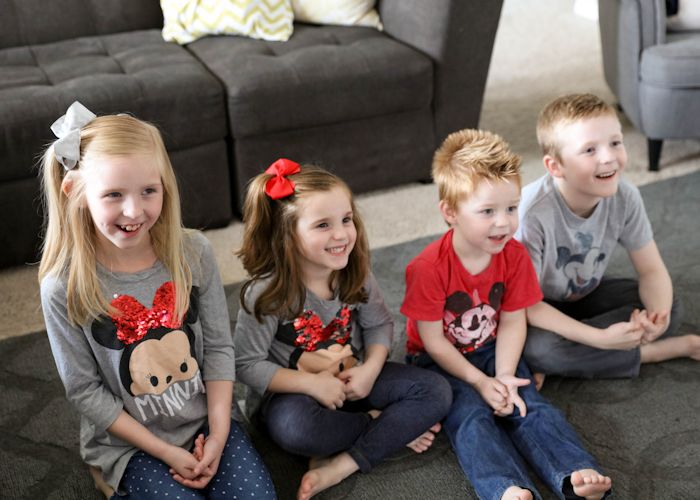 FAMILY HOME VIDEOS – Every year I ask my husband for one present, and only one present. I ask him to take all our videos from the year and put them on a DVD. It's the best gift I could ever get because our entire family loves to gather and watch these videos. We like to make an entire DVD for each Disney vacation since we tend to take lots of video while at the parks. We use mostly our cell phones for footage, but have had fun giving an older camera to our daughter to record her point of view, as well as strapping a GoPro to our kids on the rides. These happen to be our kids' favorite home videos! Making sure we capture these wonderful moments is important to us because we want our kids to remember their magical experiences while visiting the Disney parks.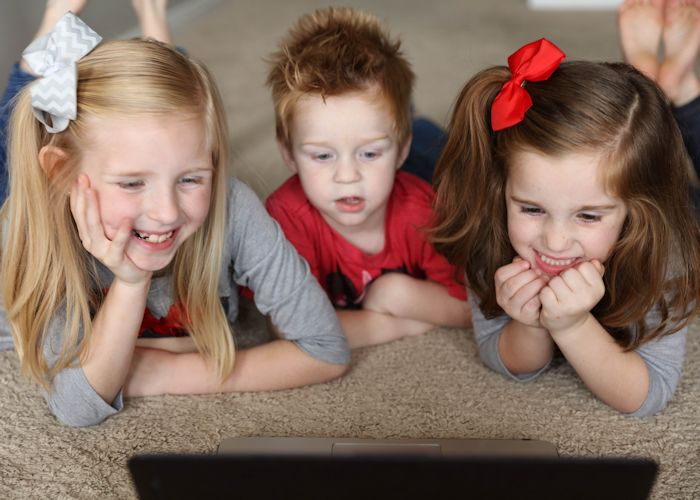 DISNEY'S MEMORY MAKER – With the Disney PhotoPass Service everyone is in the pictures, and Memory Maker allows you to download all your favorite digital photos. From meet and greets with the characters to in ride pictures to slow-motion video available on select rides, Disney captures it all! Even though it is an added expense, we have realized that with this service, they are able to capture photos and videos we never would be able to This makes it an amazing and invaluable service that is well worth the cost to us. One of our kids' favorite things to do after our vacation is to look up these photos and videos on the computer. They especially love the videos available through this service, so be sure to look into purchasing this product. When purchased in advance, you save $20. 😉
SOUVENIRS – Our kids love souvenirs!! Because of this, we like to give them opportunities to earn money before our vacation so they can purchase their own souvenirs. There's no problem buying them yourselves, but our kids love to buy their favorite toys and products with their "own money," and they tend to take care of them a little better knowing they paid for them themselves. 😉
As you can see, there are many things you can do to preserve your Disney memories. We know that when they are young, this may be more difficult, but doing any or all of the above will help ensure your family remembers their magical Disney vacation!
ENJOY!