Who here loves COFFEE CAKE? I remember my mom making it for me before I went to a summer camp as an early teen. I can't remember ever having it before that, but once I tried it I was hooked. Maybe it's something about butter, cinnamon and sugar that is so addicting but I knew I loved the recipe. When I saw a Pumpkin Coffee Cake version from King Arthur Flour, I knew we had to give it a go. I had a feeling the recipe would be full of all the fall flavors everyone loves and would be a hit served as a coffee cake.
I'm glad we ended up trying this recipe, because it was indeed a hit! With cinnamon and sugar and pumpkin flavoring, we really couldn't go wrong with this recipe. We ended up making a few changes to make it a little more moist and loved that it came out perfect. This is definitely another recipe to try this fall, especially if you're a pumpkin lover and would be perfect for brunch or even a baby or bridal shower. Just be sure to have napkins because there was plenty of cinnamon and sugar on top!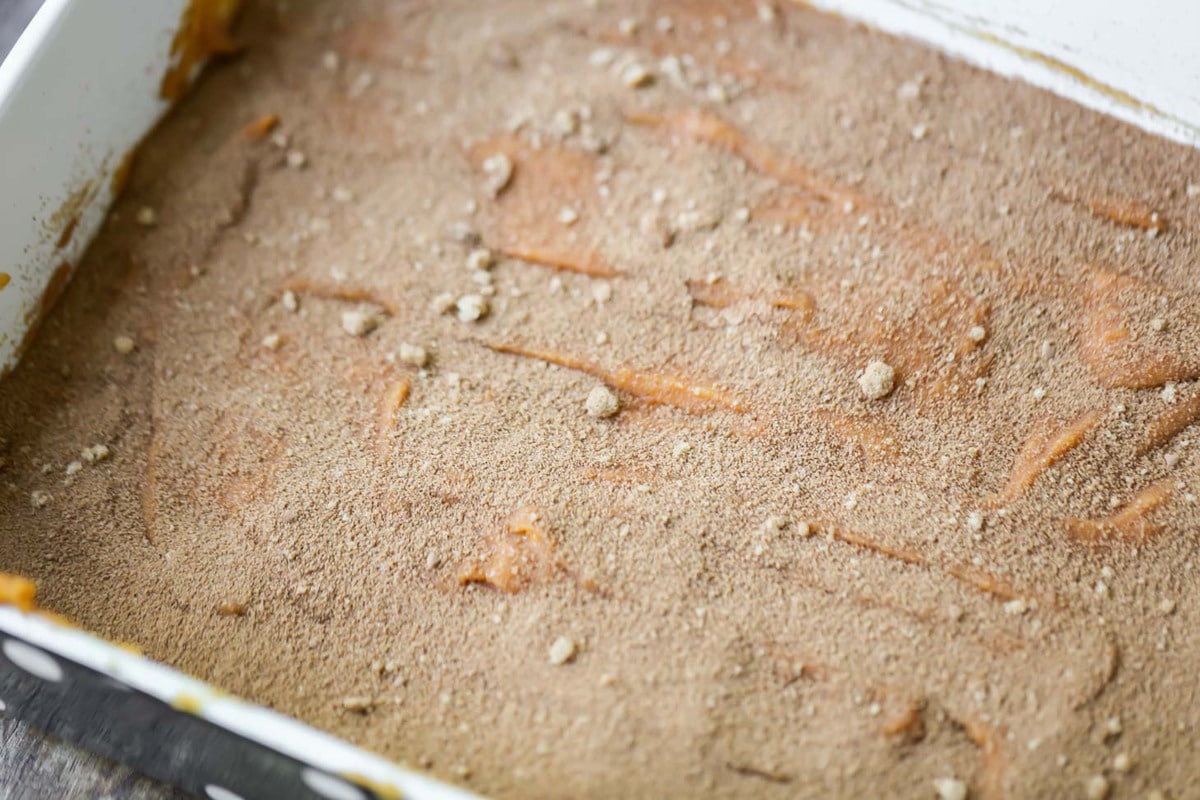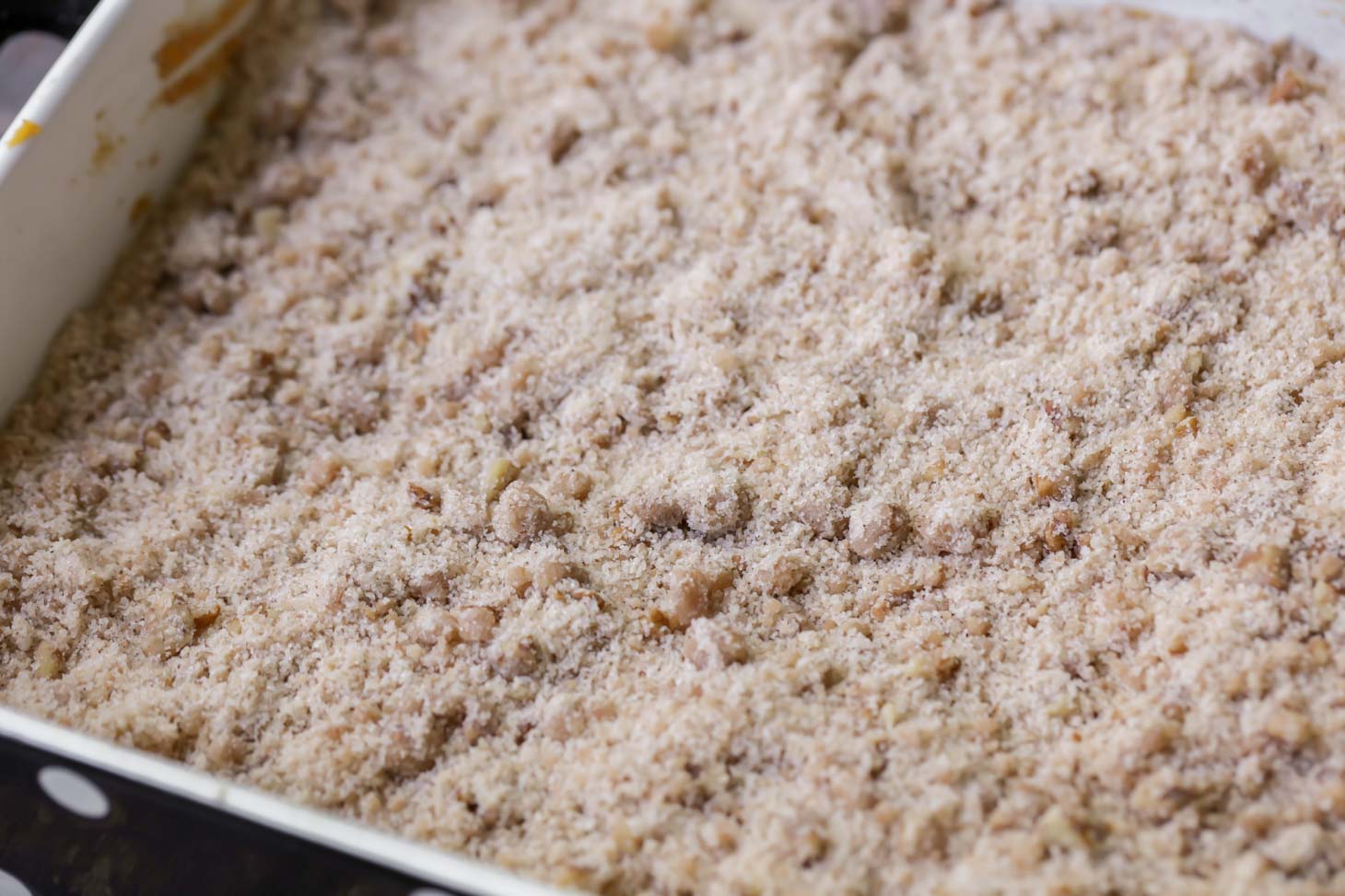 MY OTHER RECIPES
Check out that streusel on top! You can add less if you like but we loved that the pecans, cinnamon and sugar were the perfect topping for this coffee cake.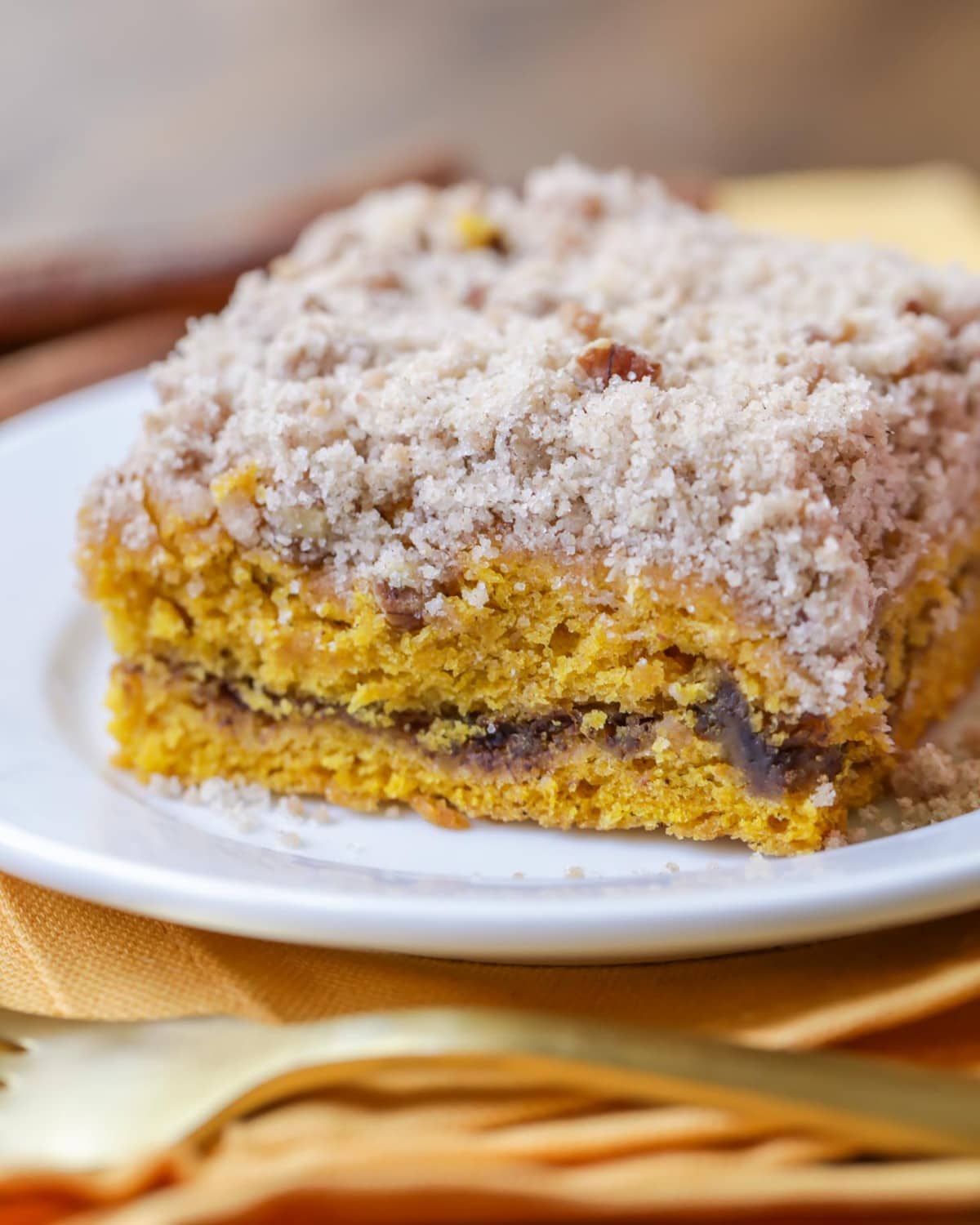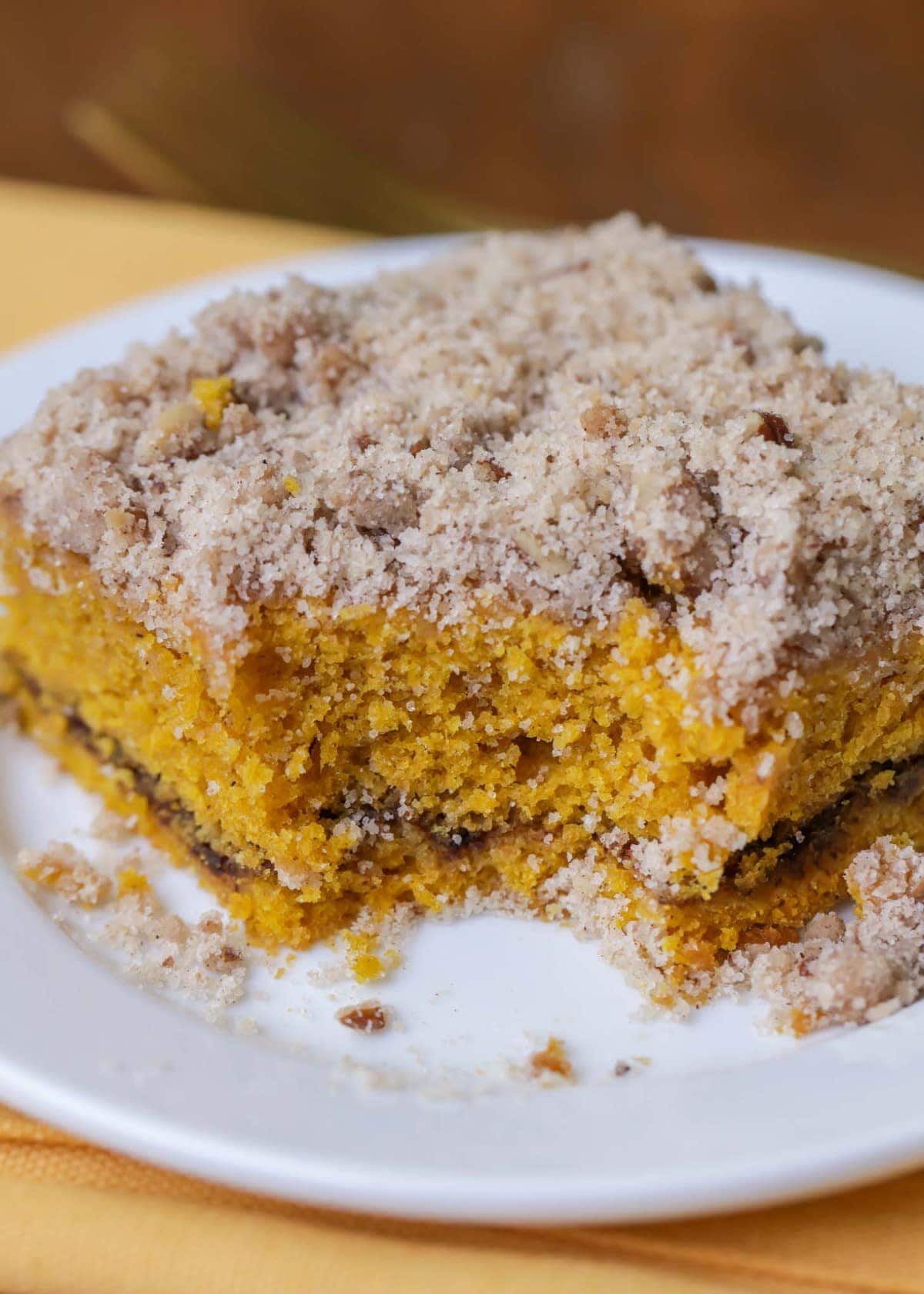 I told you there was lots of cinnamon and sugar on top. 😉
We've made several different pumpkin "cakes" over the years and we definitely think this one is a keeper. It just screams fall time and is so scrumptious, it's sure not to last long in your home.
Pumpkin Coffee Cake:
Pumpkin Coffee Cake
Delicious Pumpkin Coffee Cake with a brown sugar filling and topped with butter, pecans, cinnamon and sugar making it the perfect fall treat!
Ingredients
TOPPING:
½ cup sugar
pinch of salt
½ cup flour
1 teaspoon ground cinnamon
¼ cup chopped pecans, optional
4 tablespoons melted butter
FILLING:
½ cup brown sugar
1 teaspoon ground cinnamon
CAKE:
½ cup oil
2 large eggs
1 cup granulated sugar
1 cup pumpkin purée (canned pumpkin)
1 teaspoon pumpkin pie spice
1 teaspoon salt
1 teaspoon baking powder
1½ cups Flour
Instructions
Preheat the oven to 350.
In a medium bowl, whisk together sugar, salt, flour, spice and nuts. Add melted butter and stir until combined. Set aside.
In another bowl, mix together brown sugar and spice. Set aside.
To make cake, beat together oil, eggs, sugar, pumpkin, spices, salt and baking powder until smooth. Add flour and stir until smooth.
Spread half of the cake batter into a greased 8x8 pan. Sprinkle brown sugar and spice filling over cake batter.
Add the remaining batter on top of the filling. Use a knife to gently swirl the filling into the batter.
Sprinkle on the topping and bake for 40-45 minutes.
Cool slightly before serving and ENJOY!
Recipe adapted from King Arthur Flour.
Here is another favorite pumpkin cake recipe we love: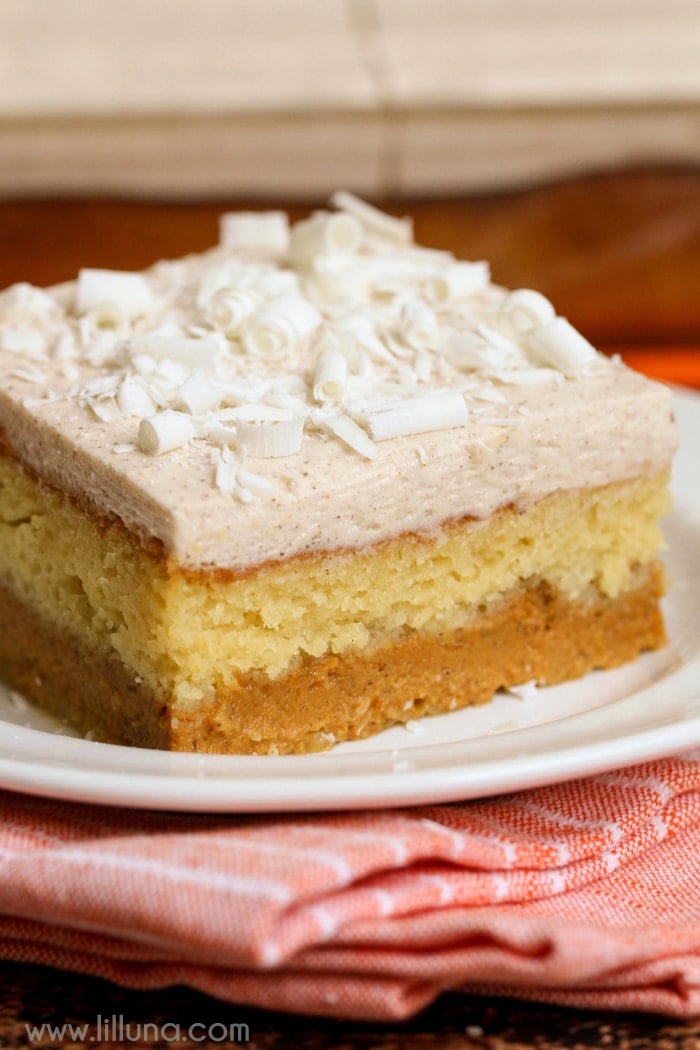 For more great pumpkin recipes, check out:
ENJOY!