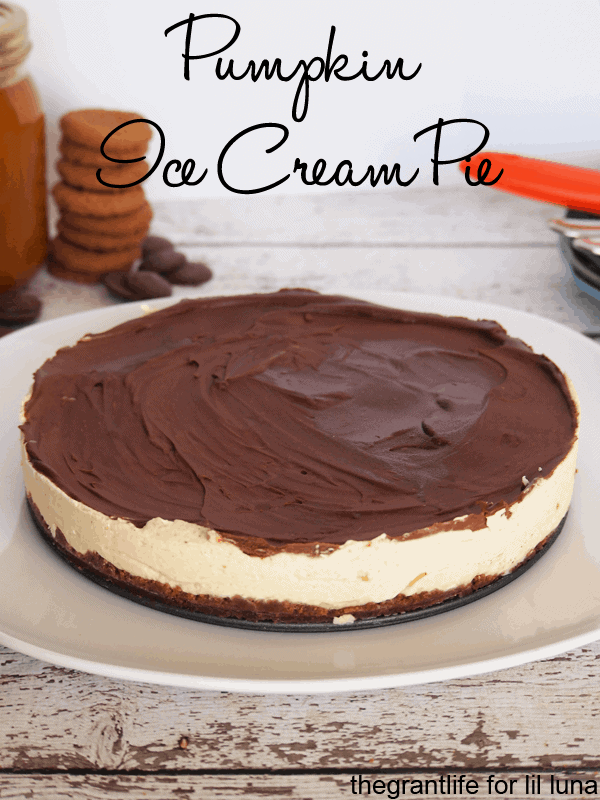 This pumpkin ice cream pie is loaded with pumpkin goodness and covered in chocolate!
Hi Lil' Luna fans!  My name is Kelley and I blog over at the Grant life – where I mix food and family!  I'm going to tell you a little about myself and then share this easy peasy recipe.  And if you just want the recipe [I totally understand!] just scroll down towards the end of the post.
I am a married mama with two preschoolers and we live in South Texas.  My babies are exactly 14 months apart!  My littles love to help me in the kitchen and as soon as I turn on my Kitchen aid, they are right by my side.  They also double as taste testers!  I'm also a real estate agent so I stay pretty busy!
I have a confession – I am a huge pumpkin fan!  I love the cooler weather of fall but I love fall cooking even more.  I started making pumpkin recipes in September because I just couldn't wait anymore!  Some of my friends laughed at me for making pumpkin recipes so early but others were on my side – bring on the pumpkin!
So bring it I did!  I make pumpkin sauce, pumpkin coffee creamer and even shared a copycat pumpkin spice latte recipe!  [With real pumpkin and WAY cheaper!]  Now I get to share this easy pumpkin ice cream pie with yall!  And I couldn't be more excited!
To make this pumpkin recipe you will need:

Pumpkin Ice Cream Pie
Ingredients
20 - 30 gingersnap cookies
2 tbs butter, melted
2 tbs sugar
4 cups homemade whipped cream or 1 small tub cool whip
1 can pumpkin puree
2 tbs pumpkin pie spice
1 cup chocolate chips
1 cup heavy whipping cream
pumpkin sauce for topping, optional
And the directions are:
Instructions
Spray or line a spring foam pan and set aside.
Crush the gingersnap cookies in a bag or a food processor.
Add the melted butter and sugar to the gingersnaps and press into the bottom of the pan.
Mix the whipped cream, pumpkin puree and pumpkin pie spice together until fluffy.
Add on top of the gingersnap crust and stick in the freezer.
Heat the heavy whipping cream in the microwave or in a small pot. [Do not bring to a boil, just heat through.]
Pour the hot heavy whipping cream over the chocolate chips and whisk until smooth.
Let cool slightly and the pour it over the top of the ice cream part of the pie.
Cover, and place back in the freezer.
Let harden, serve with pumpkin sauce and enjoy!
Check Out My Other Recipes
I forgot to mention that this pumpkin recipe is no bake!  How awesome is that?!  That might be my favorite part!
Thanks again to Kristyn for letting me share this easy recipe with yall!  If you have a second, stop by the Grant life and say hello!  I'd love to know if you are as pumpkin obsessed as I am!
 ————————————————————
YUM, Kelley! This not only looks delicious but it looks easy too!!
For more great recipes from her be sure to head to The Grant Life.
For more simple Pumpkin recipes be sure to check out: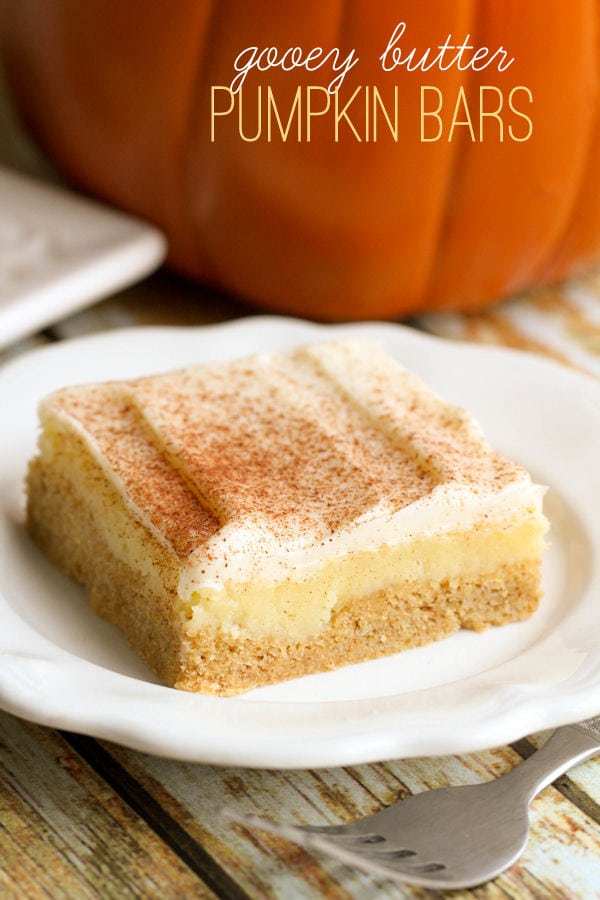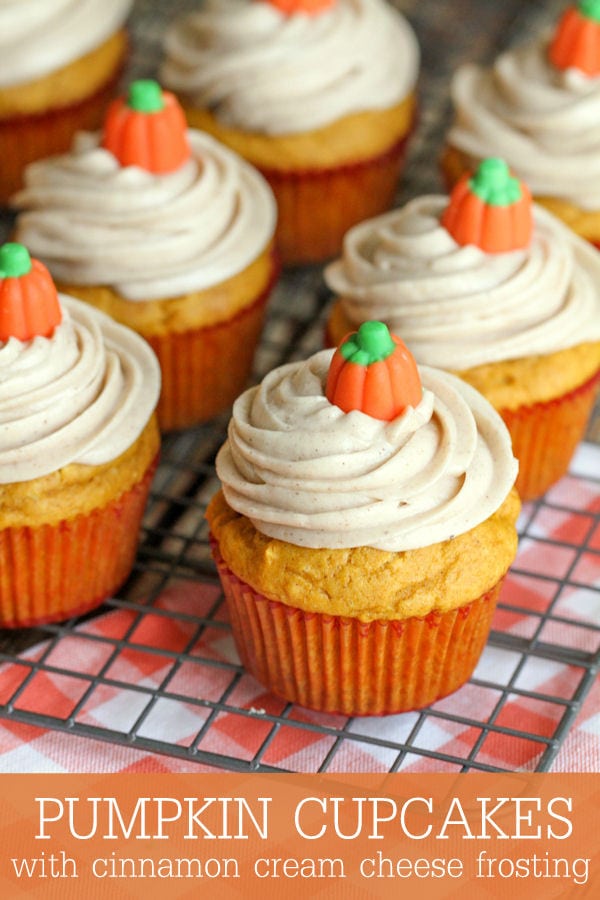 And get weekly emails with monthly freebies by signing up for the Lil' Luna newsletter. 🙂
For even more great ideas follow me on Facebook – Pinterest – Instagram – Twitter – Periscope.
ENJOY!