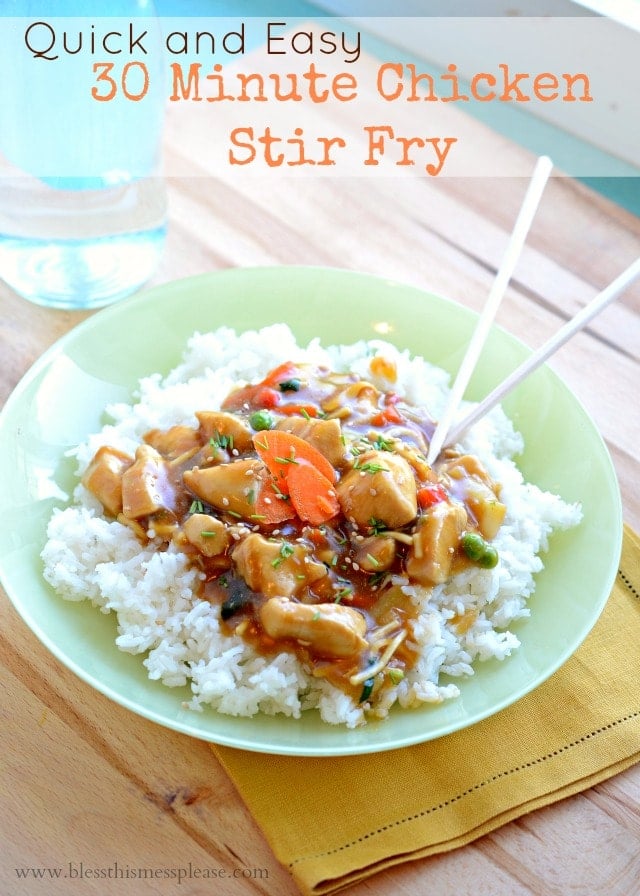 Hello Lil' Luna fans!
It's Melissa from over at Bless this Mess and it feels likes it's been ages since I've been here! I missed you guys. Since I was last here we moved to Husband's tiny home town (600 people and 1 1/2 hours from a WalMart!), got 8 new chicks, and have been on some fun (and tasty) adventures. Be sure to catch me on Facebook and Instagram to enjoy the crazy adventure with me.
If you are like me you are getting so excited because summer is here! The pools are open, the kiddos are out of school, and summer camps, lessons, and parties are calling your name. I'm sure that you've been feeling to pull to be out and about all day long and less of a pull to be stuck in the kitchen cooking. I love to cook but sometimes it's nice to have something quick, easy, and delicious that will go on the table in thirty minutes or less. If you are in the same boat then I have a perfect recipe to share with you.
MY OTHER RECIPES
This recipe for delicious and easy shake and pour stir fry comes from my sister. The beauty of the recipe is that you throw all of the ingredient for the sauce in a mason jar, give it a good shake, pour it over some cooked chicken, and then add some frozen veggies. There's nothing to chop, nothing to wash and prepare. The work load is limited to cutting up the chicken and shaking the sauce… really! And it comes together in a flash; when the rice is done cooking you'll be ready to eat. You can't beat how quick and easy this is, plus it tastes great. Be sure to put this on your summer menu because it's going to become a regular.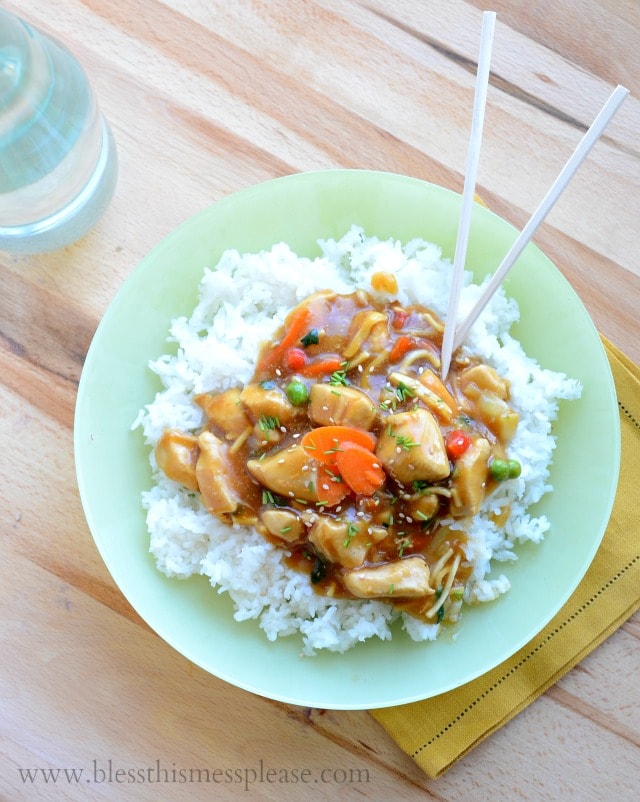 Shake and Pour Chicken Stir-Fry
From my sister (Hi Lachelle!)
2-3 pounds chicken, cut into bite-sized pieces
3 tablespoons olive oil
For the Sauce
1/2 cup corn starch
1/2 cup cold water
1 teaspoon garlic powder
1/2 teaspoon ground ginger
1/2 cup honey
1/2 cup soy sauce
1/4 cup vinegar
1 1/2 cups chicken broth
Pinch of red pepper flakes, optional
1 package frozen stir-fry vegetables
Hot cooked rice, about 6 cups cooked
Instructions:
Heat a large nonstick or cast iron skillet over medium to medium-high heat. Add the oil and heat for 30 seconds. Add the chicken and cook until the chicken is cooked through and no longer pink in the center.
While the chicken is cooking add all of the sauce ingredients to a quart mason jar, add a lid, and shake well to combine.
When the chicken is cooked through, reduce the heat to medium and pour the sauce over the chicken. Stirring continuously cook until the sauce thickens and the color changes from a muddy brown to a more clean reddish color. This should take about 3 minutes.
Add the frozen vegetables and cook until the veggies are heated through.
Serve the chicken, sauce, veggie mixture over hot cooked rice and garnish with chopped green onion and sesame seeds if desired. Enjoy!
Notes
To ensure there are no corn starch lumps in the sauce I recommend combining the corn starch and the cold water and shaking those together well before adding the additional ingredient.
If you'd like the sauce a bit spicier make it a few hours ahead of time with the red pepper flakes. Let the sauce rest in the fridge and reshake before you are ready to use. Letting the pepper flakes sit in the sauce will gives them time to release more of their heat.
This recipe should definitely make it on your your list of quick meals for busy summer nights.
I thought I'd let you know of three other dishes that you'll really enjoy this summer.
1. Barbecue Ranch Chicken Salad with beans, corn, and avacoado – it's light but still very filling. A Husband approved salad for sure.
2. Cheesecake Ice Cream – mmmm when you mix two amazing things you just can't go wrong.
3. Steak Carnita Meat in the slow-cooker– it cooks while you are out playing and the work is done.
Now you should be all set for a summer full of fun and some good food. Enjoy!
Thanks so much for having me Kristyn and good luck with that Texas humidity… I'm sweating just thinking about you 🙂
————————————-
Oh, this looks good!! And yes, I'm already sweating like crazy here – lol!!
Be sure to go to Bless This Mess for more fun projects from Melissa, and
for more information about her please go HERE.
For more Easy Recipes be sure to check these out: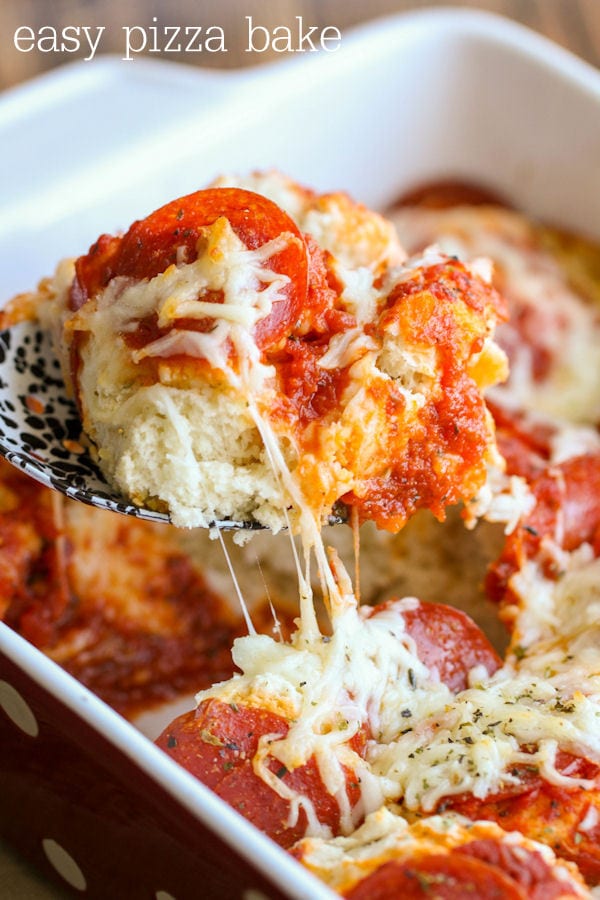 For all Dinner ideas go HERE.
For all Recipes go HERE.
And get weekly emails with monthly freebies by signing up for the Lil' Luna newsletter. 🙂
For even more great ideas follow me on Facebook – Pinterest – Instagram – Twitter – Periscope – Snapchat.
Don't miss a thing – Sign up for the Lil' Luna Newsletter today!
ENJOY!