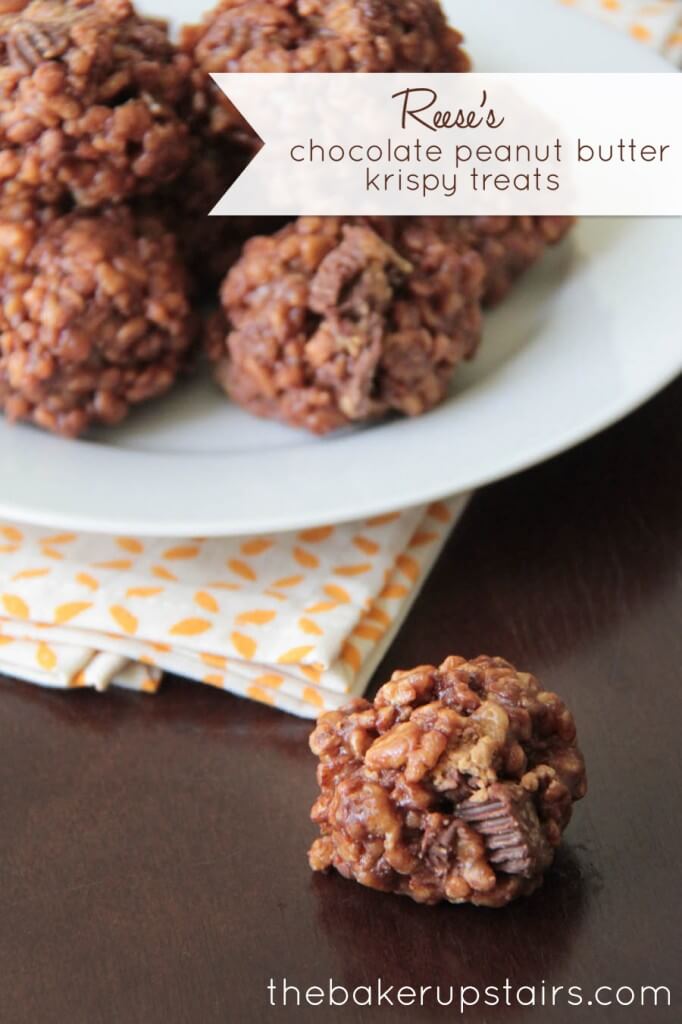 Hello again, Lil' Luna readers! I'm so happy to be back today with another awesome recipe to share! These Reese's peanut butter chocolate krispy treats are so delicious, and so easy to make! My husband is a major Reese's addict, and he was in heaven when I made these a few days ago. While I'm not quite as into Reese's as he is, I adore rice krispy treats, so this was just a win-win in our family. These treats have a really awesome combination of textures and flavors… I love that they are salty and sweet, and crunchy and gooey all at the same time! They make for an awesome after school snack or a quick treat to take to a friend. (They also make for a great breakfast, if you happen to be like me and eat yesterday's dessert for breakfast on a regular basis.)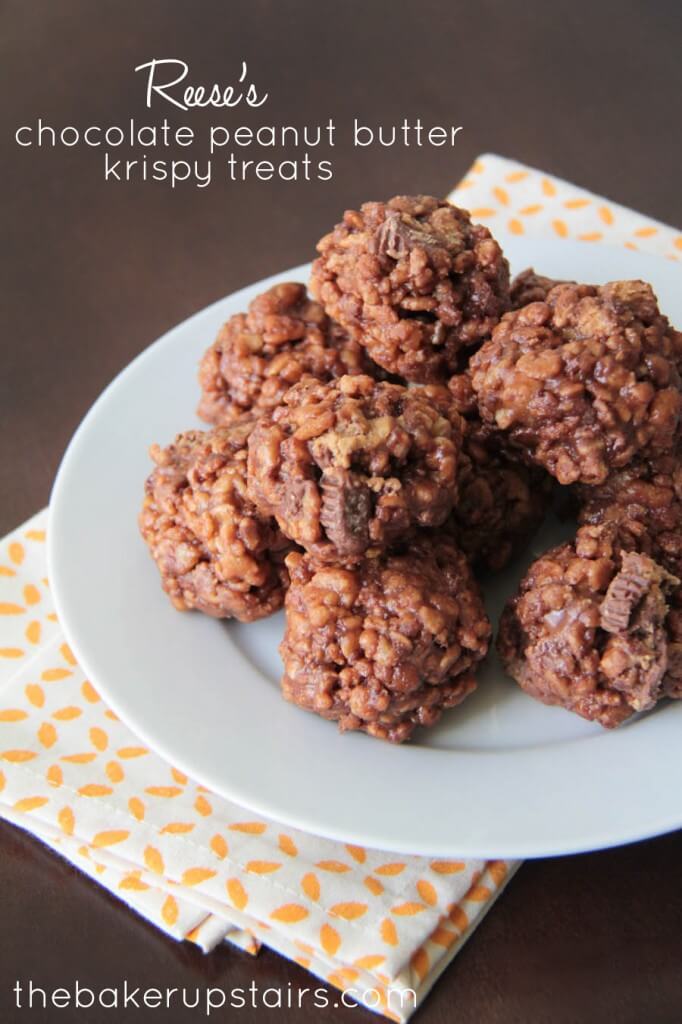 What's really great about this recipe is that they come together in only a few minutes, and they last quite a long time without getting hard and stale. My kindergartner was thrilled to take one to school each day in her lunchbox for a solid week. (They probably would have lasted even longer than that, but at that point all of them were eaten…) This recipe would also be fun to try with lots of other flavor combos… I'm imagining substituting chopped Snickers for the Reese's, or swapping Nutella in for the peanut butter. I'm excited to experiment a little more and see what I can come up with. I hope your family enjoys these as much as mine did!
MY OTHER RECIPES
Reeses Chocolate Peanut Butter Krispy Treats
Ingredients
1 cup sugar
1 cup corn syrup
1⅓ cup creamy peanut butter
4 cups rice krispies
pinch salt
1 handful chocolate chips
4 - 6 Reese's peanut butter cups chopped
Instructions
In a large pot over medium heat, mix together the sugar, corn syrup, and peanut butter. Cook, stirring frequently, until the sugar has dissolved and the mixture has a smooth consistency.
Gently fold in the rice krispies and salt, trying not to crush the cereal.
Let the mixture cool several minutes, then fold in the chocolate chips.
After a few more minutes, when the mixture has cooled, gently add the chopped peanut butter cups.
Drop by rounded spoonfuls onto a baking sheet, and let cool. Enjoy!
Recipe adapted from Oh, Sweet Basil
————————————-
Thanks Alicia!! These look so heavenly!!!
Be sure to go to The Baker Upstairs for more fun projects from Alicia, and
for more information about her please go HERE.
For more Rice Krispies recipes try these: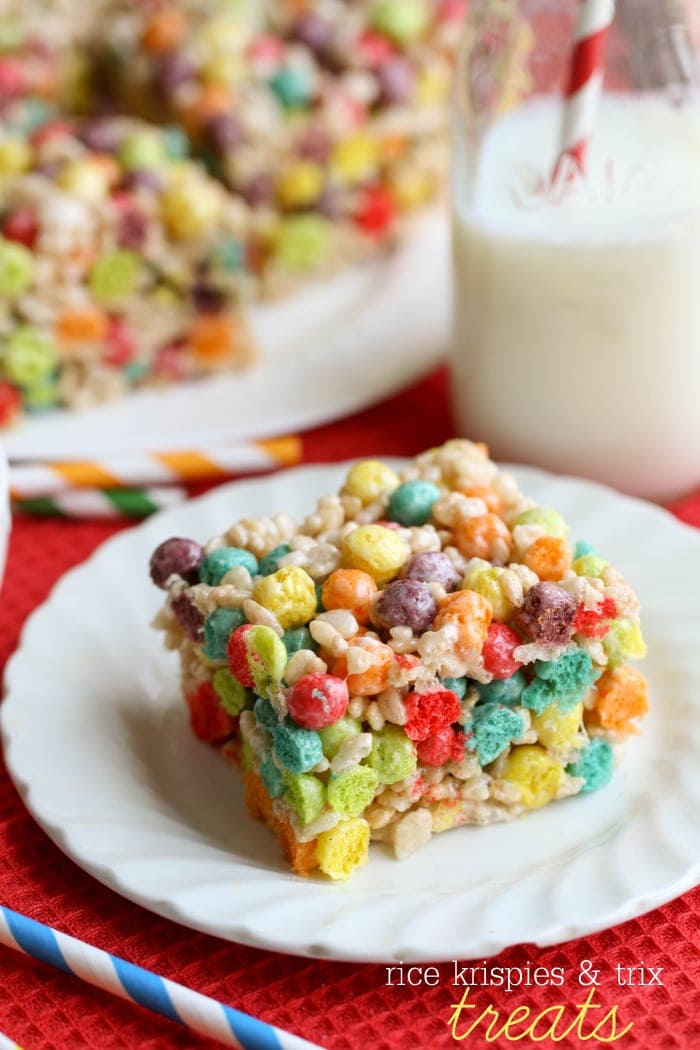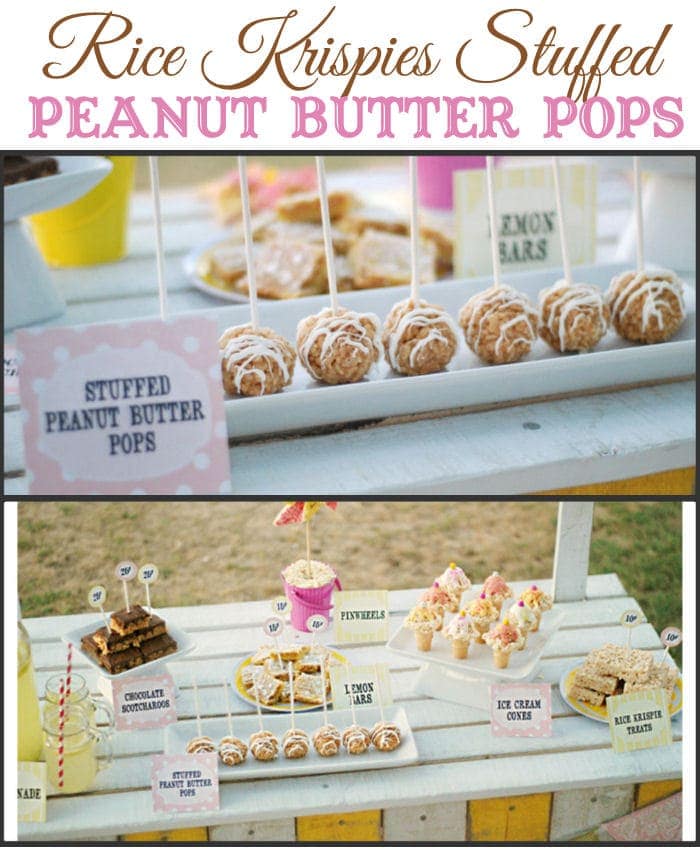 Rice Krispies Stuffed Peanut Butter Pops
For all Dessert recipes go HERE.
For all Recipes go HERE.
And get weekly emails with monthly freebies by signing up for the Lil' Luna newsletter. 🙂
For even more great ideas follow me on Facebook – Pinterest – Instagram – Twitter – Periscope – Snapchat.
Don't miss a thing – Sign up for the Lil' Luna Newsletter today!
ENJOY!