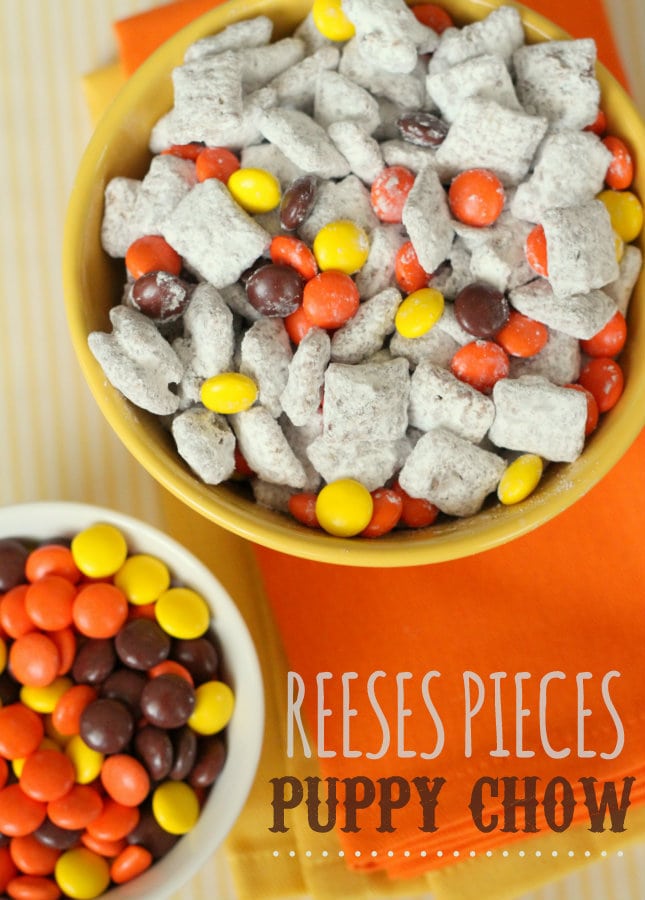 Happy Saturday! It's me, Lily, again! My mom made some Puppy Chow for a craft night and I told her we should put Reeses Pieces in it, so that's what we did. Puppy Chow is good already and with more candies it's even better.
This recipe also has my secret ingredient, but I still can't tell what it is. 🙂 Here is the picture I took of the Reeses Pieces Puppy Chow:
THE GAME PLAN: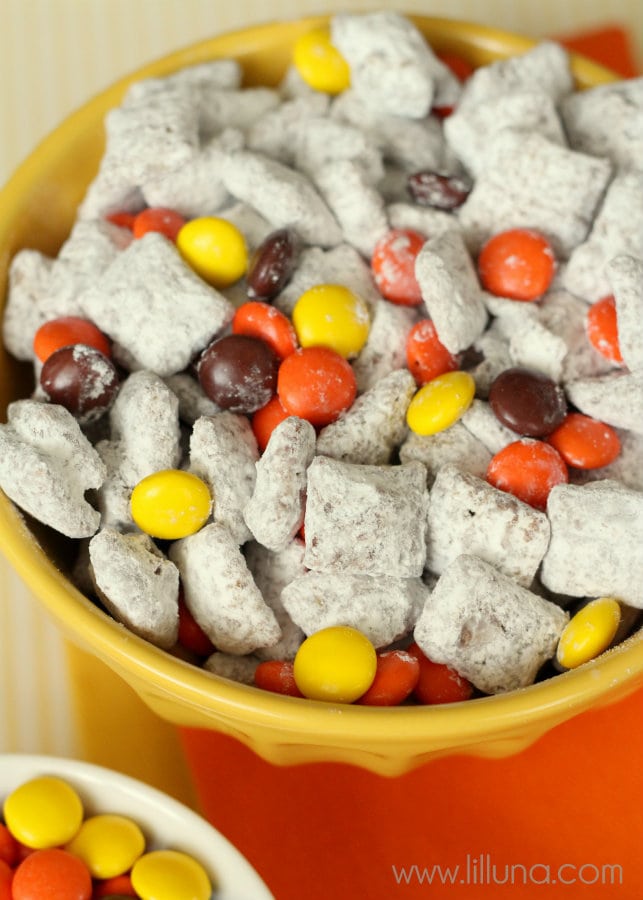 I'm so glad I made this with my mom because it was really easy and I loved putting in the Reeses Pieces (that was my favorite part!) I really think you'll love this recipe!
Reeses Pieces Puppy Chow:
Reese's Pieces Puppy Chow Recipe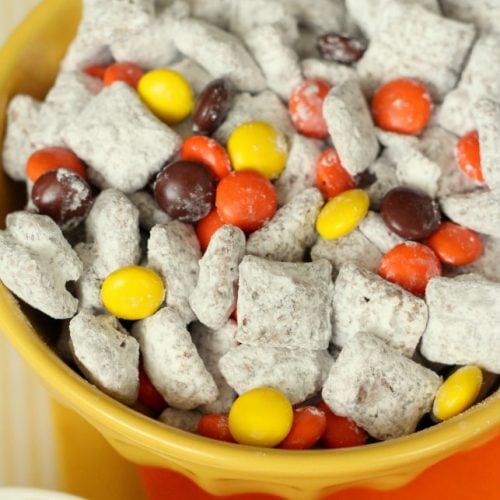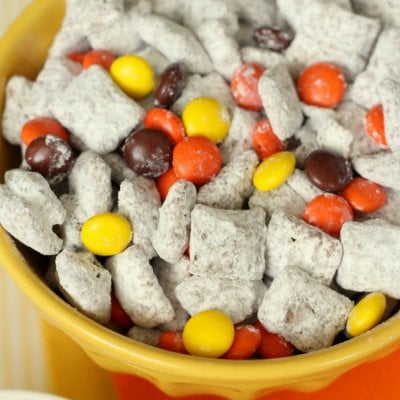 Reeses Pieces Puppy Chow - a delicious snack mix filled with peanut butter, chocolate, cereal and powdered sugar sprinkled with Reese's Pieces!
Ingredients
Instructions
First we put all the cereal in a big bowl.

Then we put the chocolate chips, peanut butter and butter in a pan on the stove on low-medium heat. We stirred this until it all melted.

Add the vanilla and pour over cereal.

Stir until all the cereal is covered.

Put powdered sugar in a gallon bag. Add cereal, close the bag and shake until all the cereal has sugar on it.

Add Reeses Pieces and shake a little more.

Spread over wax paper to cool and then put in an air-tight container.
For more Puppy Chow recipes be sure to check out: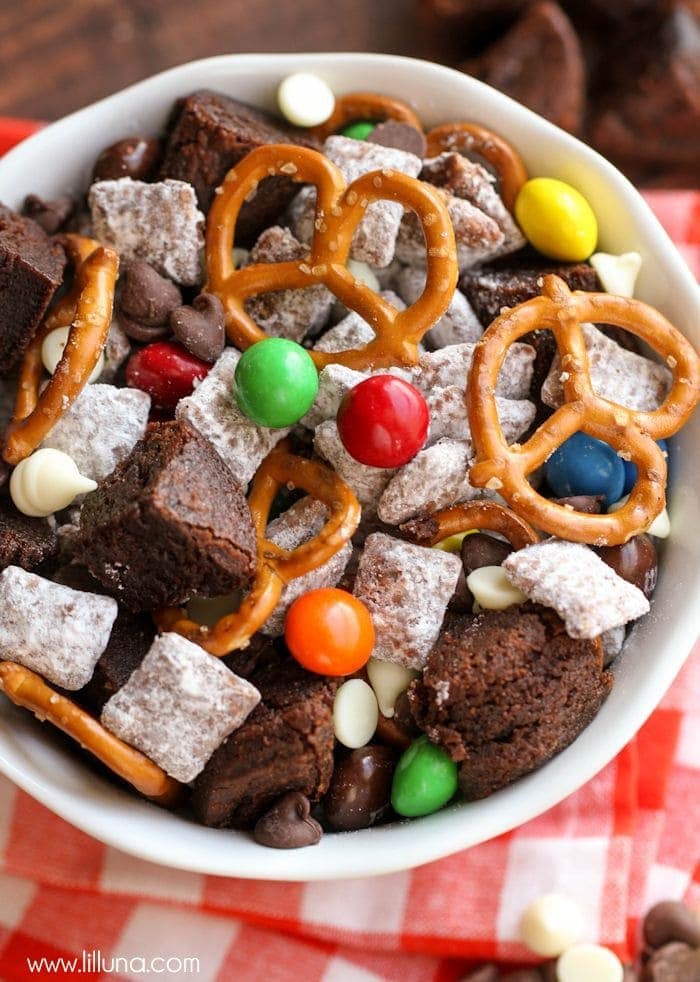 For even more great puppy chow/muddy buddy recipes on the site, check out:
ENJOY!