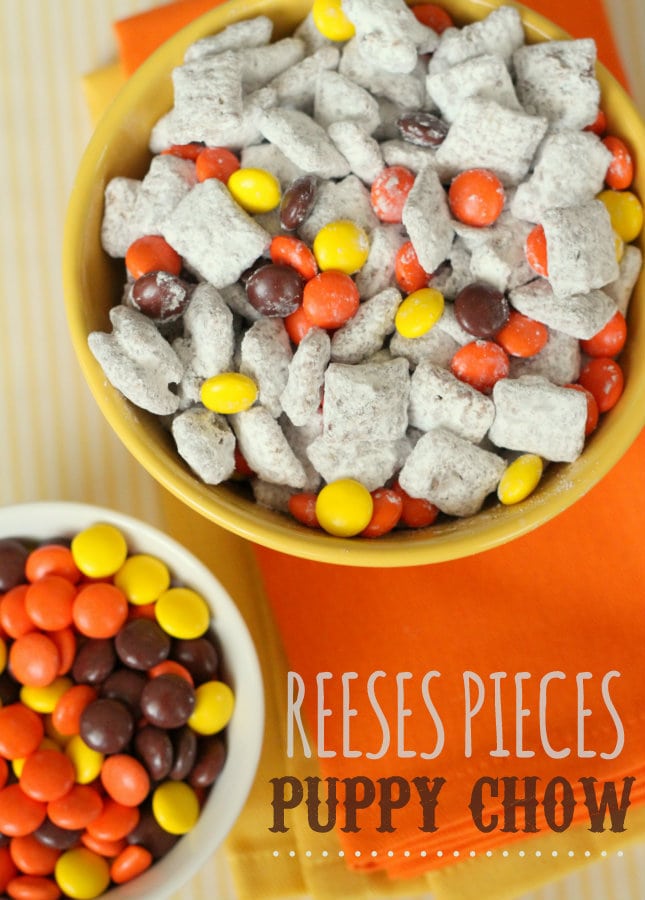 Happy Saturday!
It's me, Lily, again!
My mom made some Puppy Chow for a craft night and I told her we should put Reeses Pieces in it, so that'what we did. Puppy Chow is good already and with more candies it's even better.
This recipe also has my secret ingredient, but I still can't tell what it is. 🙂
Here is the picture I took of the Reeses Pieces Puppy Chow: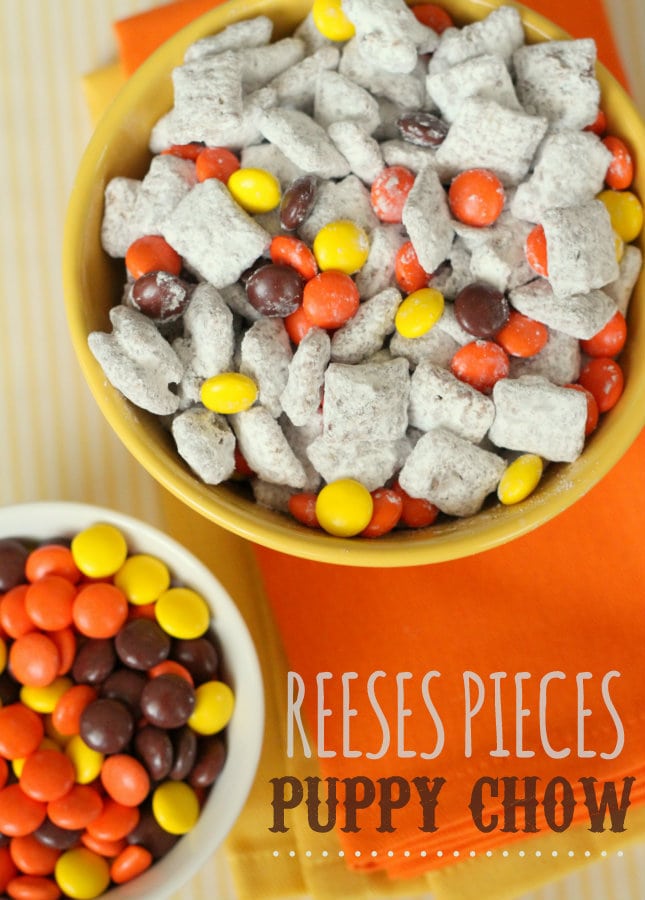 THE GAME PLAN:

YUMMY!

Reeses Pieces Puppy Chow
Ingredients
9 cups chex mix (we use Rice)
1 cup milk chocolate chips
½ cup peanut butter
½ cup butter
1 tsp. vanilla
1 1.2 cups powdered sugar
1½ cups Reeses Pieces
Instructions
First we put all the cereal in a big bowl.
Then we put the chocolate chips, peanut butter and butter in a pan on the stove on low-medium heat. We stirred this until it all melted.
Add the vanilla and pour over cereal.
Stir until all the cereal is covered.
Put powdered sugar in a gallon bag. Add cereal, close the bag and shake until all the cereal has sugar on it.
Add Reeses Pieces and shake a little more.
Spread over wax paper to cool and then put in an air-tight container.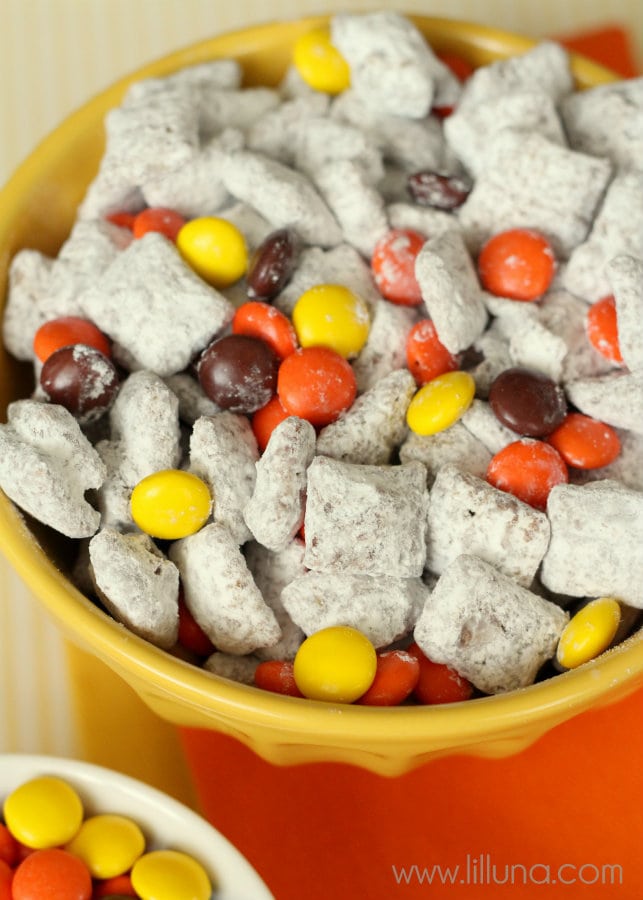 I'm so glad I made this with my mom because it was really easy and I loved putting in the Reeses Pieces (that was my favorite part!)
I hope to see you again next week!
I'll give you a hint… it has M&Ms in it. 😉
Love, Lily
—————————————–
Check Out My Other Recipes
I know I say this every time, but I just LOVE this girl. She means the world to me. 🙂
Good job, Lily!
For more Puppy Chow recipes be sure to check out: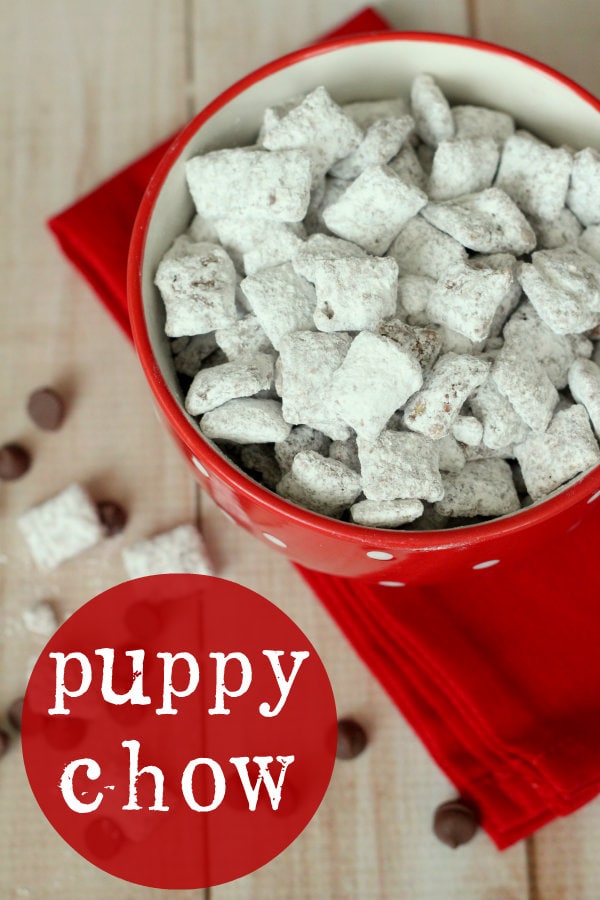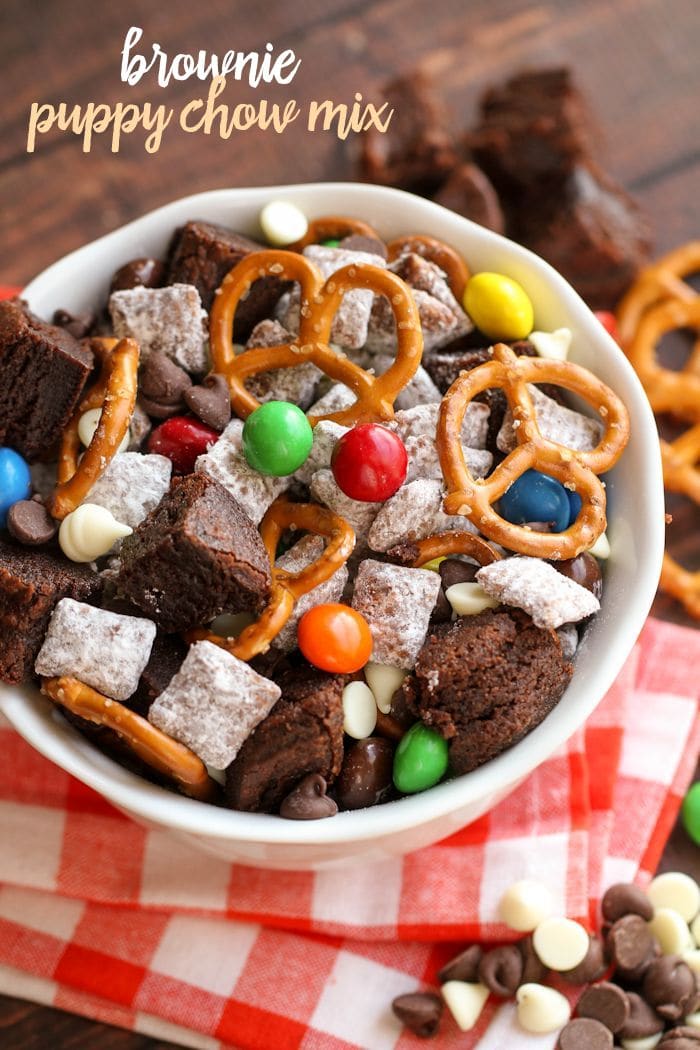 For all Sweet Treats by Lily go HERE.
For all Dessert recipes go HERE.
And get weekly emails with monthly freebies by signing up for the Lil' Luna newsletter. 🙂
For even more great ideas follow me on Facebook – Pinterest – Instagram – Twitter – Periscope.
ENJOY!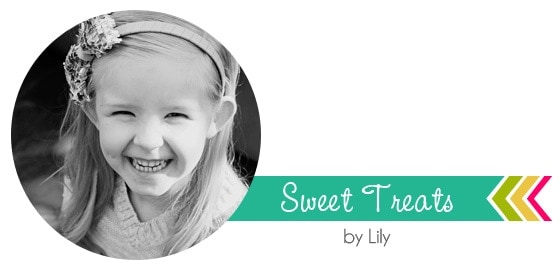 Need more recipes and creative ideas? Sign up and get a FREE copy of my latest ebook!