Sharing FREE Printable Road Trip Games to help make your trips more memorable!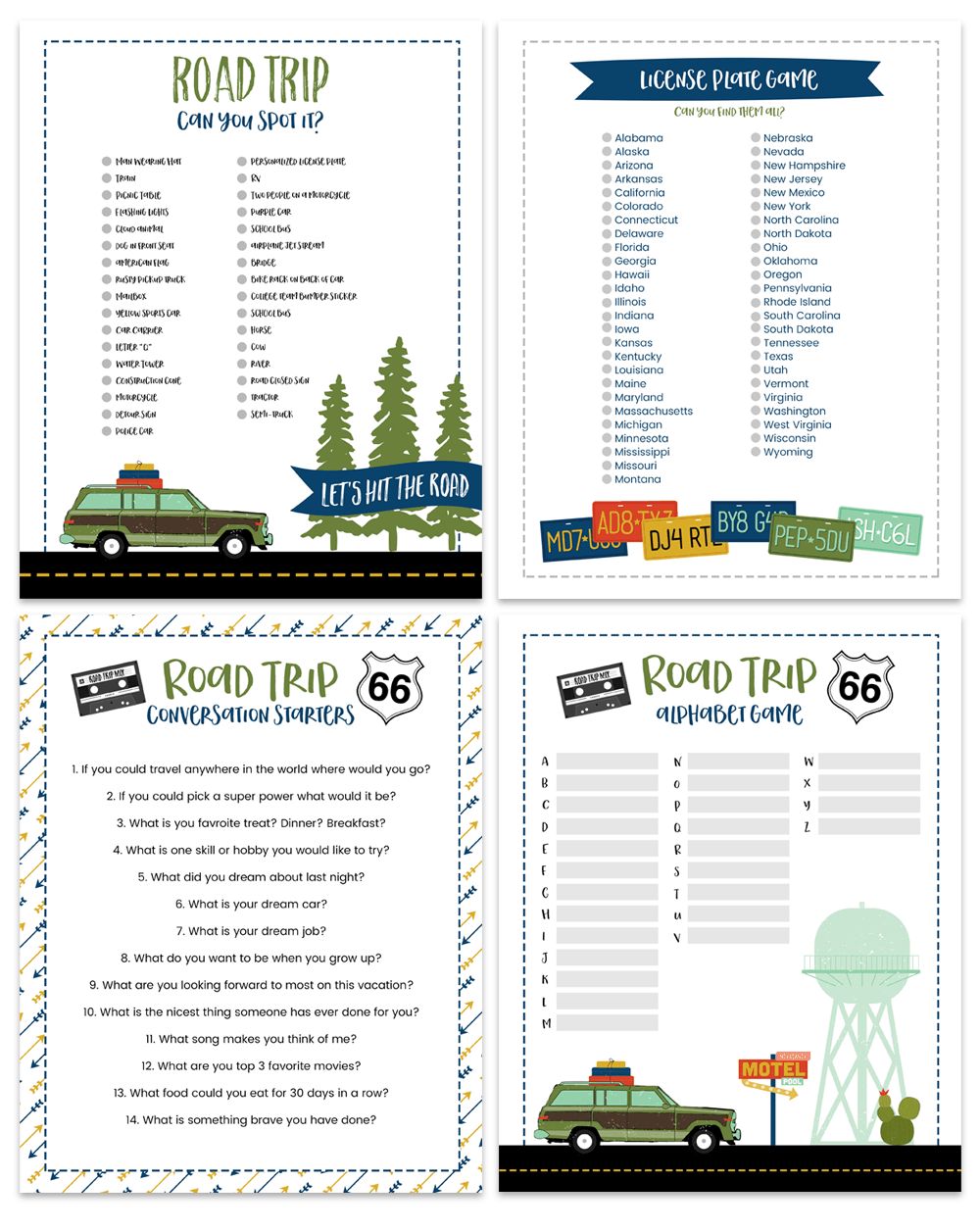 To Make the Trip More Enjoyable
Morning friends! It's Kendra from Kendra John Designs here to share some fun Road Trip Games with you! My family has gone on some seriously long road trips, our longest being a 17 hour long road trip with 3 kiddos under 8.
Road trips with kids can be so fun as long as you have some entertainment, lots of snacks, and go into it planning on having as much patience as possible! Last time we went on a road trip we played the License Plate Game and my kids decided it was their favorite!
I created some printable road trip games and a sheet of fun questions to ask kids to get conversations going during a road trip. The questions would be fun to ask either kids or adults! The games I included are: I Spy, Alphabet Game, ABC Game, and License Plate Game!
Here are a list of  some great road trip questions in case you don't have time to download the PDF before you go! Then at least you can use those!
Road Trip Questions:
1. If you could travel anywhere in the world where would you go?
2. If you could pick a super power what would it be?
3. What is you favorite treat? Dinner? Breakfast?
4. What is one skill or hobby you would like to try?
5. What did you dream about last night?
6. What is your dream car?
7. What is your dream job?
8. What do you want to be when you grow up?
9. What are you looking forward to most on this vacation?
10. What is the nicest thing someone has ever done for you?
11. What song makes you think of me?
12. What are you top 3 favorite movies?
13. What food could you eat for 30 days in a row?
14. What is something brave you have done?
TO DOWNLOAD + PRINT
It's easy peasy! Just click on the link below to download and print these printable games to use!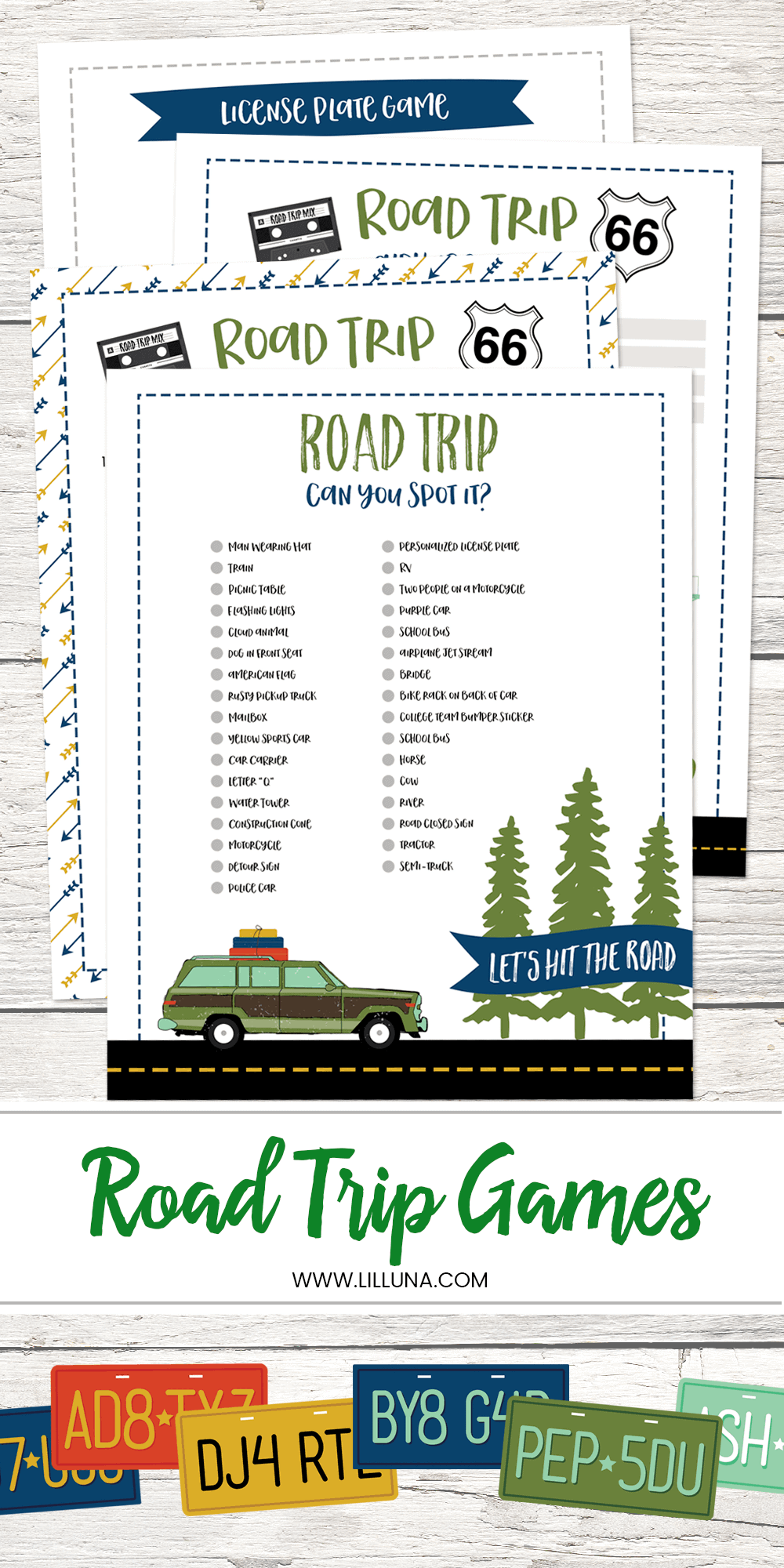 Also checkout this Road Trip Snack Mix and Scavenger Hunt!