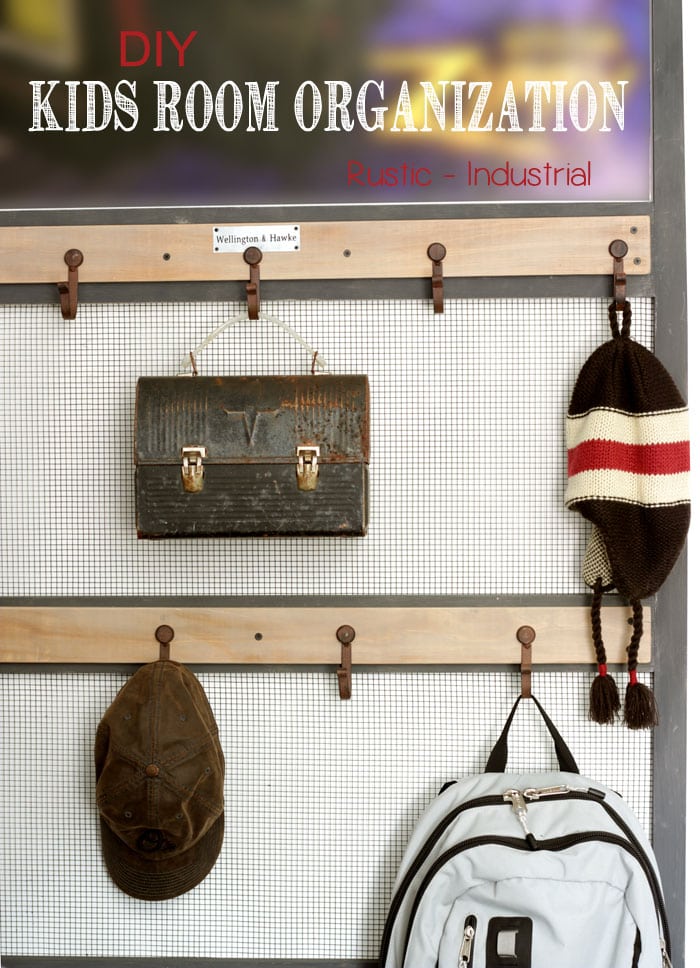 Hello Lil' Luna readers! It's Cristina from Remodelando la Casa and I've got a simple project that will bring lots of organization to your kid's room; better yet, it doesn't take any precious space from your child's headquarters!
I have to admit, my kids are not the most organized peeps I know, and the fact that their rooms didn't have good storage solutions made things worse. So, in my latest project – renovating my son's room- I tried to pack his room with plenty of storage, and gave it a more grown up look that will serve him better for his now teen years and beyond.
A wall art/organization center was a great solution to stop him from throwing stuff onto the floor and at the same time incorporating his latest obsession by displaying a poster he really loves. Everything within the rustic – industrial theme that the whole room now sports.
The following is the plan created after getting the poster he wanted to display.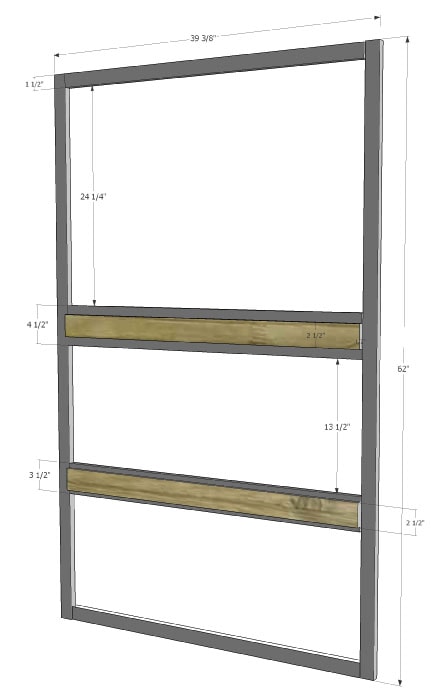 The materials and tools you'll need:
17′  -1 x 2
3¼' – 1 x 4
3¼' – 1 x 5
7′ – ½" x  2½" lath
2″ and 1¼" wood screws.
½" Wire mesh
9 hooks
Paint or stain
Drill
saw
Kreg jig pocket hole system
Stapler
Double sided tape
Straight cut snips
wood glue
safety gloves and glasses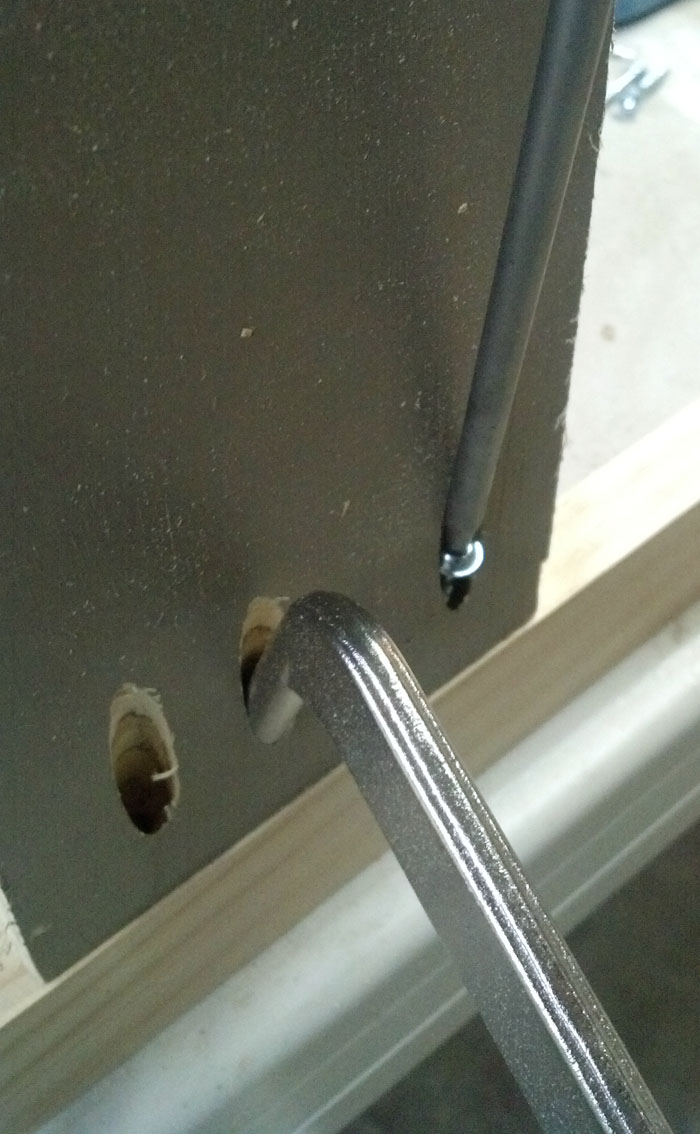 Follow the plan to put the wooden frame together with pocket holes, adding glue for stronger joints.
I went ahead and painted the whole frame with Annie Sloan Chalk Paint – Graphite.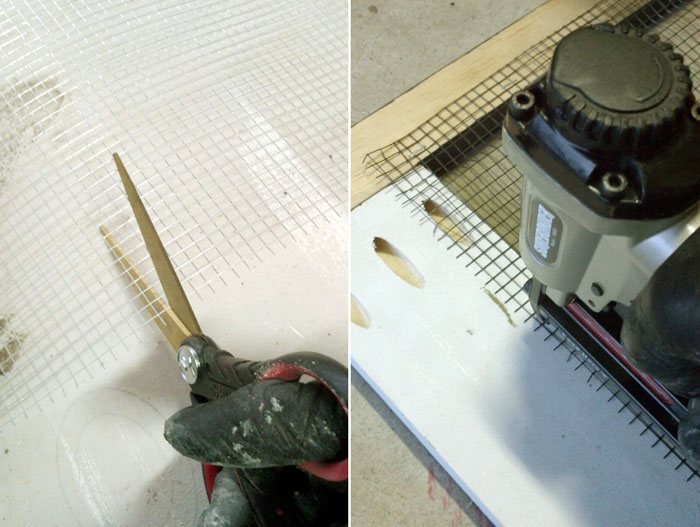 Cut two pieces of wire mesh to fit the two lower openings of the frame. Paint them if desired.
Once dry, staple them on the back of the frame.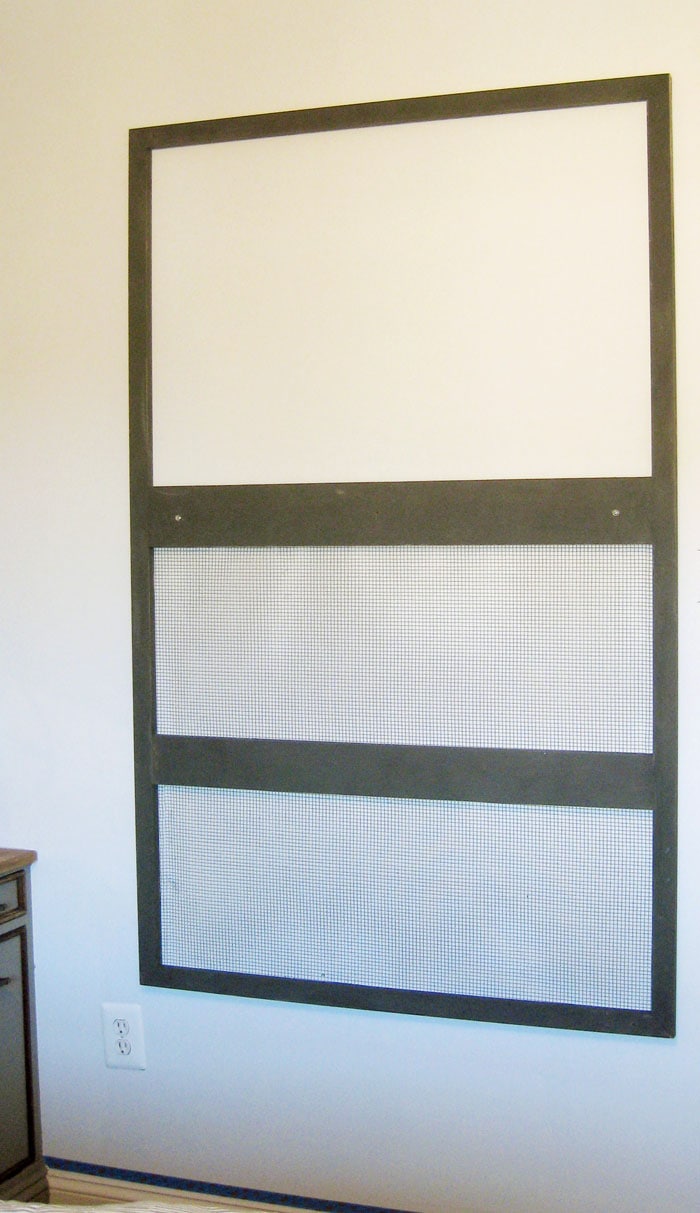 At this point, I installed the frame onto the wall using 6 -2″ screws driven onto the studs on the wall.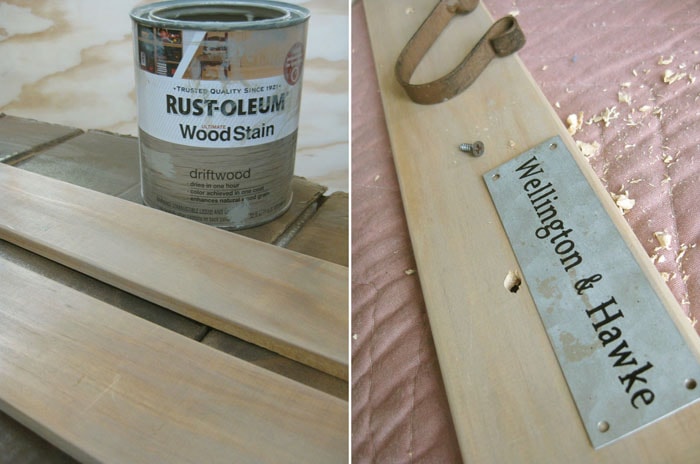 In order to give it a rustic look, the pieces of lath were stained before installing the hooks.
I also added the cute metal label which came with the hooks on another system I bought not long ago.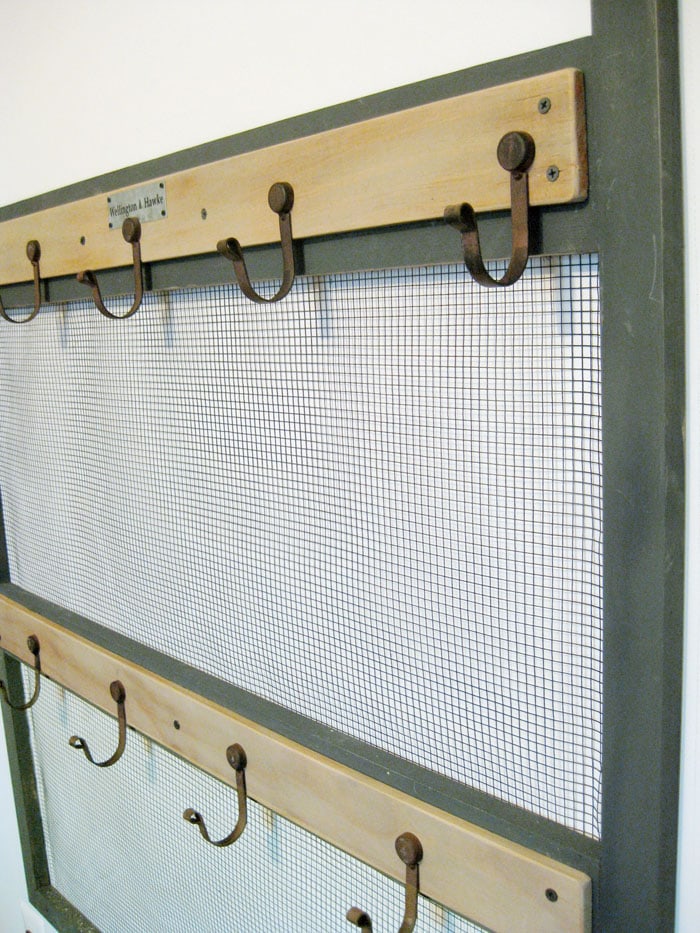 Using the 1¼" screws, both pieces were added to the main frame.
Double sided tape was used to attach the poster.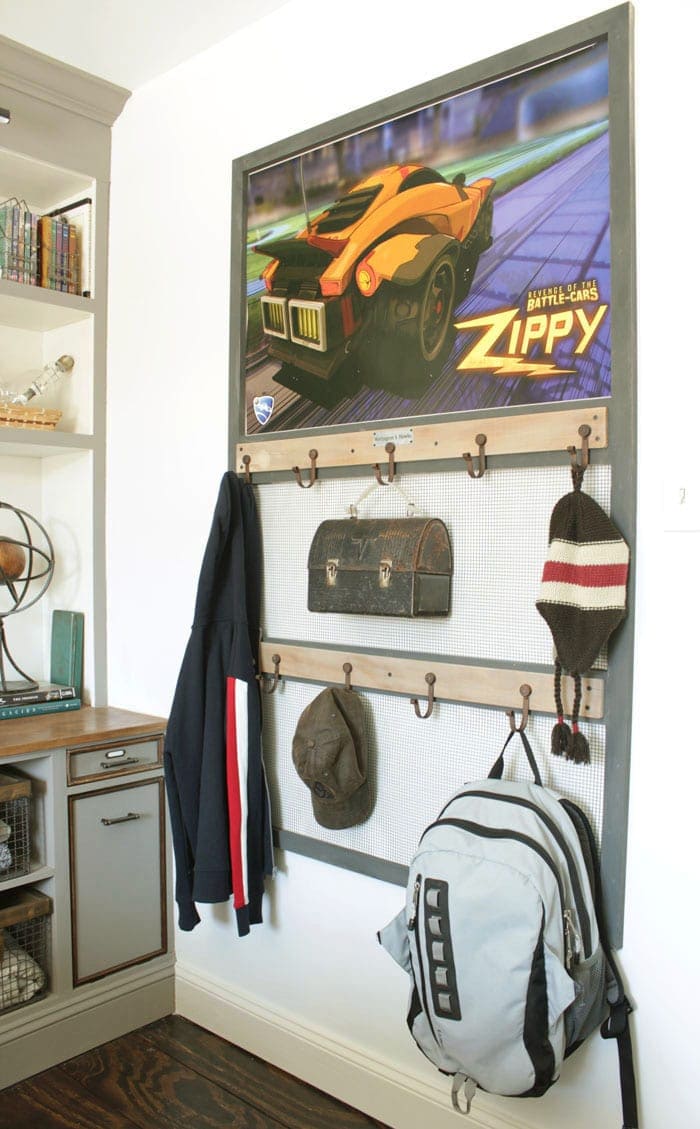 Guess what? He is loving it! Me too… No more stuff on the floor!
🙂
If you liked this project, you might also like these other kids organization ideas from Remodelando la Casa: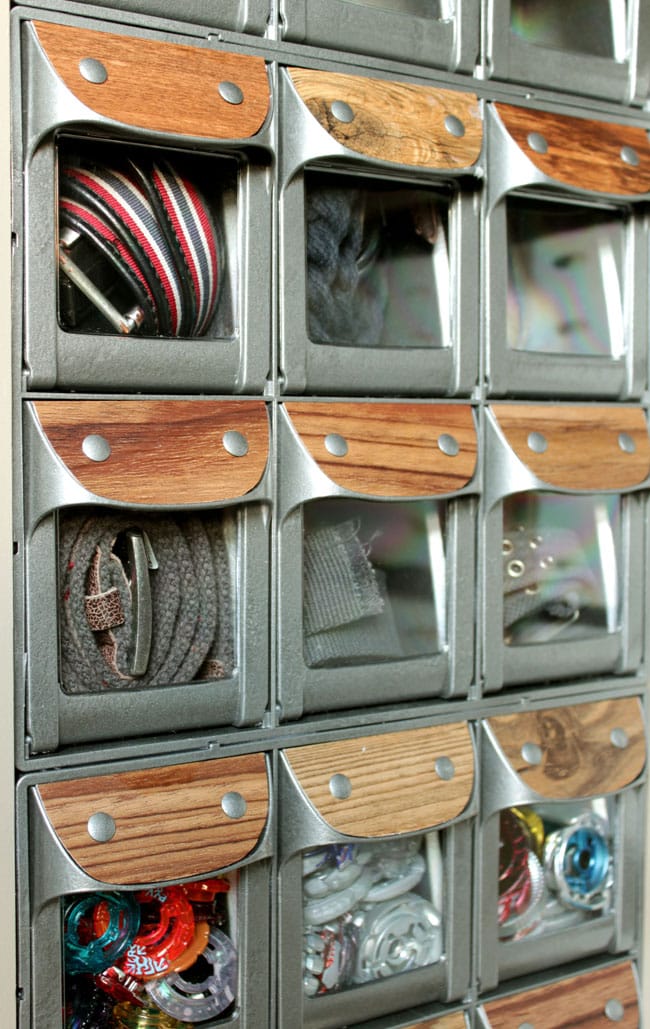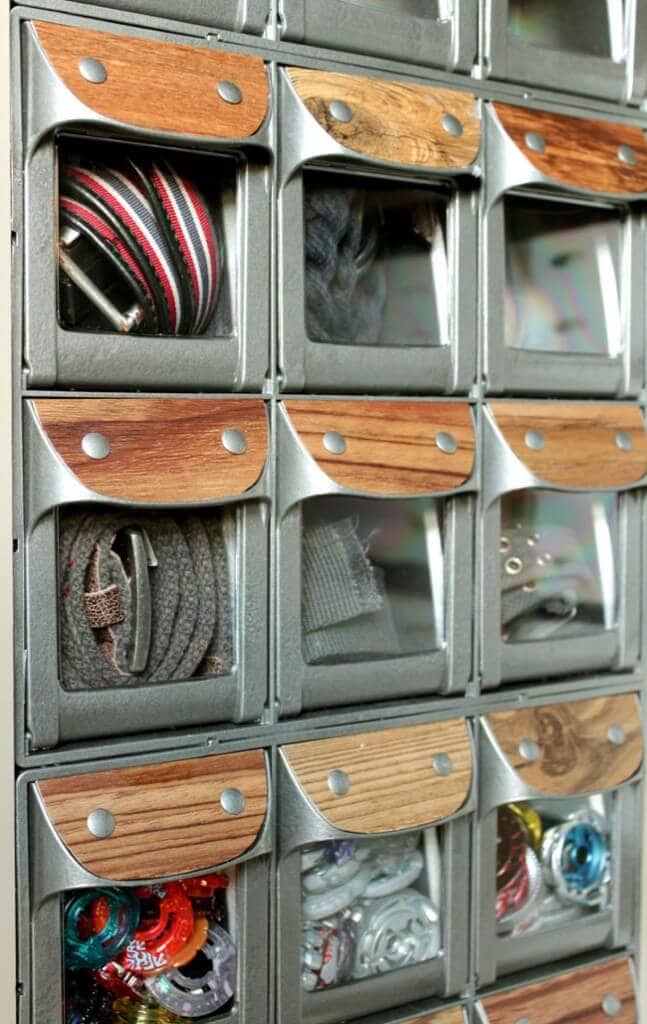 _________________________
I LOVE this Rustic Wall Organizer ! I need something like this to keep my kids organized… would be great for back packs especially! 😉
Functional, and it seems simple enough to make! Thanks for sharing, Cristina!!
For more awesome home projects (and for the complete reveal of her son's room makeover), go visit her over at Remodelando la Casa!
And for more home DIY projects from here on the cite, check out these: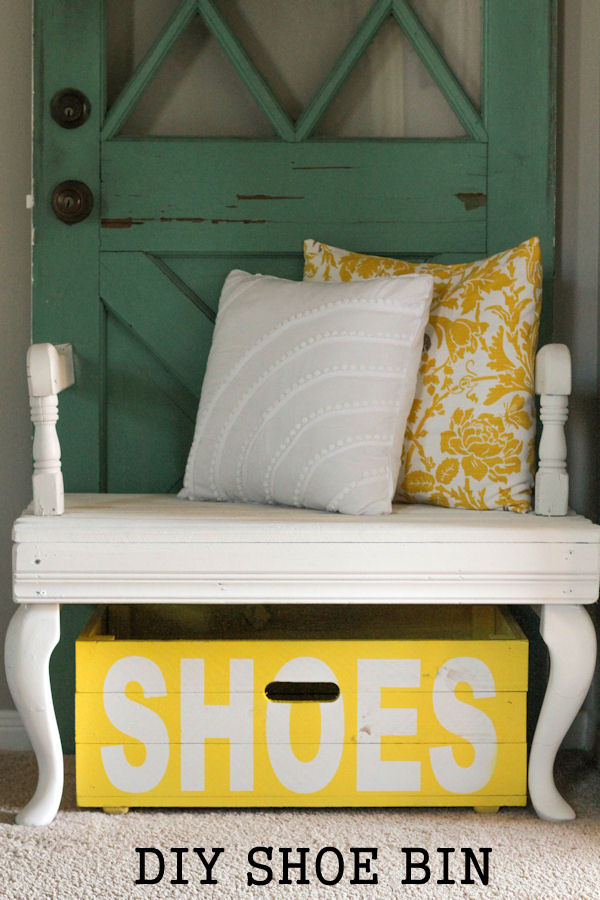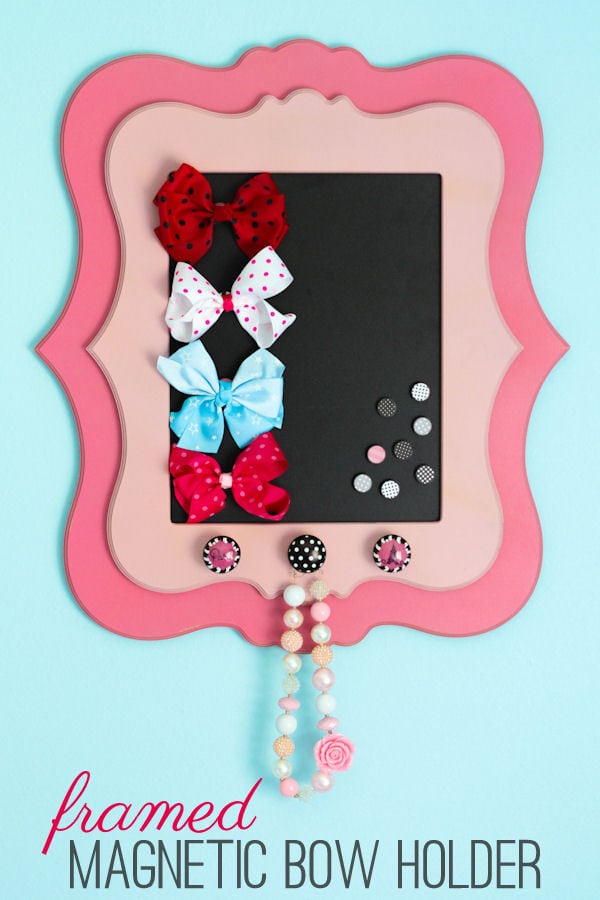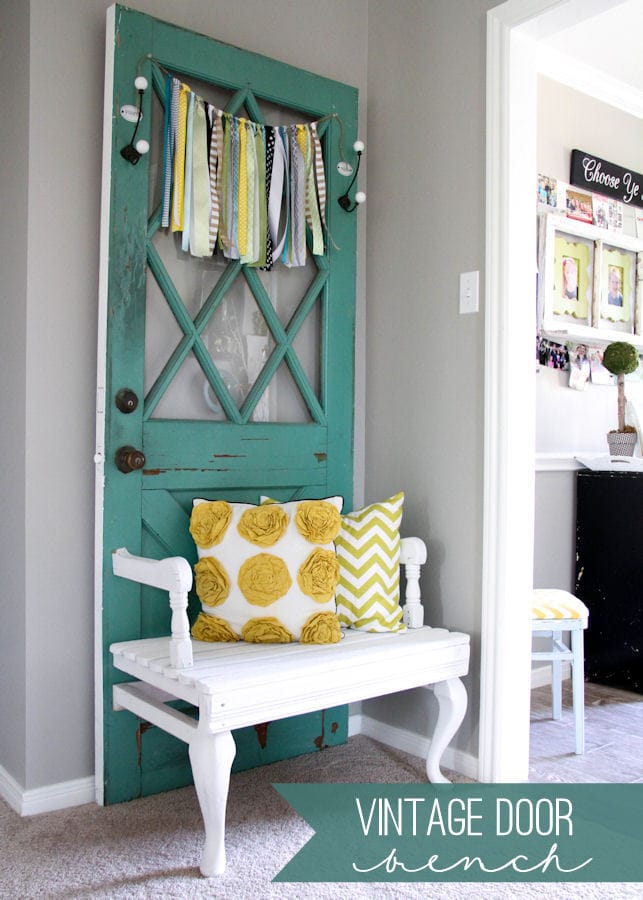 For all organization ideas, go HERE.
For all DIY projects, go HERE.