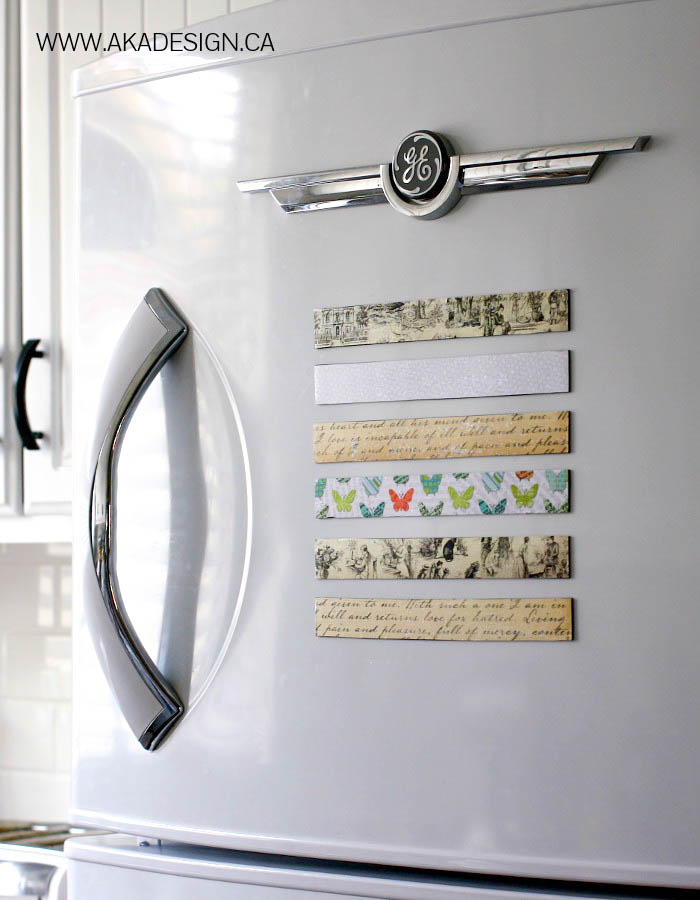 Hi Lil' Luna readers, it's Shannon from AKA Design again.
Hasn't the summer just flown by? Where I live?we don't start the kids back to school until after Labor Day (we finish at the end of June), and it's hard to believe that's just a couple of short weeks away!
In the meantime how about a fun little craft that will add some style and organization to your kitchen. And it's so simple you AND your kids can get in on the action!
Scrapbook Paper Magnets
SUPPLIES:
magnetic tape (1/2″ wide)
scrapbook paper
Mod Podge
foam brush
scissors
ruler (metal is helpful)

INSTRUCTIONS:
1. Unroll magnetic tape, measure desired length and cut with scissors. I used 8″, but feel free to choose whatever length you like up to 12″.
2. Measure 1/2″ x 8″ (or 1/2″ by whatever length you've chosen) onto the back of your scrapbook paper. Trim with scissors.
3. Lay newly cut magnet strip upside down, peel backing off. If you have a metal ruler, laying the magnet on that will help keep it still and straight.
4. Carefully place scrapbook paper onto magnet's adhesive side.
5. Using foam brush apply Mod Podge generously to the surface of the scrapbook paper. I used glitter Mod Podge for a little extra sparkle. (My daughter loved this step most!)
Then all you need to do is hang up some art, to-do lists and meal plans!
Would you like to see some more easy doable crafts for your home?
Here are a few of our recent little crafty projects:
And a few recent recipes too…
Peanut Butter Cookies Just Like Grandma Used to Make
And I'd really love it if you stopped by to visit our house tour too!
Thanks so much for having me over, Kristyn! xo
——————————————————–
Thank you for being here today, Shannon!
Such a great idea to make some cute and inexpensive Scrapbook Paper Magnets. I'm definitely doing this for our fridge!
Be sure to head on over to AKA Design for more great projects from Shannon.
And be sure to check out these other fun and simple projects on the blog: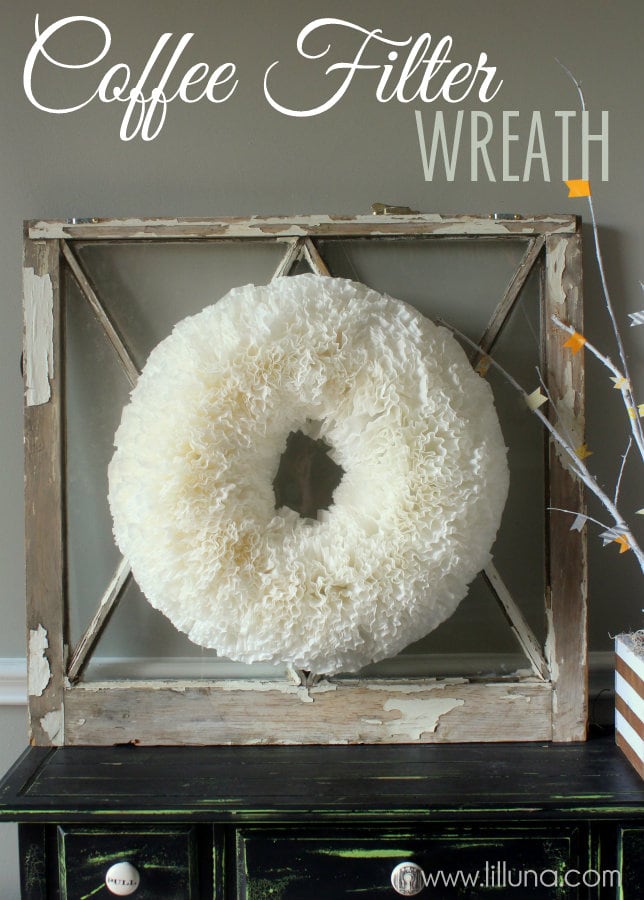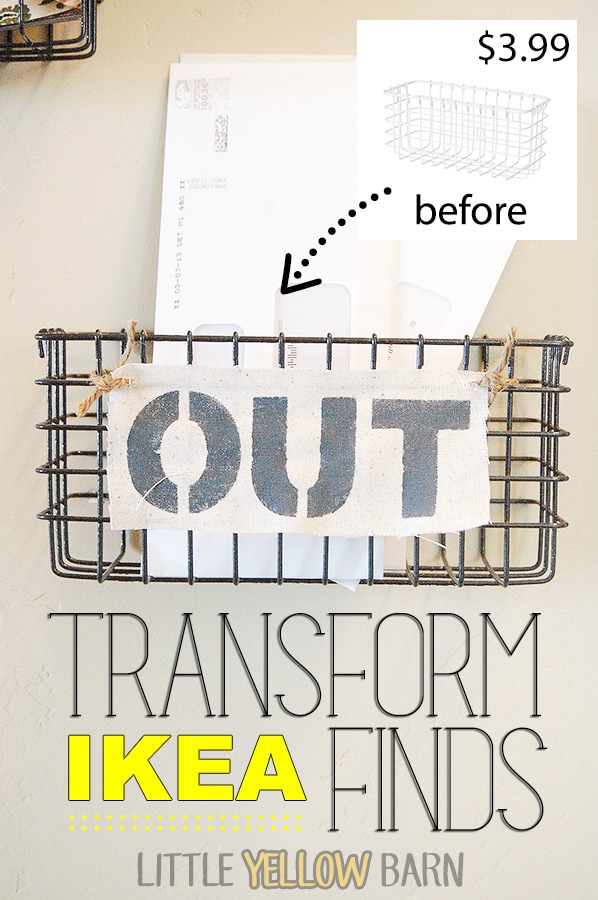 And get weekly emails with monthly freebies by signing up for the Lil' Luna newsletter. 🙂
For even more great ideas follow me on Facebook – Pinterest – Instagram – Twitter – Periscope.
ENJOY!