This pillow was inspired by the "granny square" block.  I love the granny square so much, I thought it would be fun to make it into a pillow!
So let's get started!
SUPPLIES:
16″ x 16″ Pillow Form
Scraps of orange, black and white fabric
1/4 yard of border fabric
1/2 yard of backing fabric
**All seams 1/4″
Step 1: Cut out your pieces:
9 – 3 5/8″ Orange Squares
4 – 3 5/8″ Black Squares
2 12 – 3 5/8″ White Squares
– 2 1/4″ x 13″ Border Strips
2 – 2 1/4″ x 17″ Border Strips
Step 2: Layout your squares as pictured in graphic 2.
Step 3: Sew your squares together in rows as pictured in graphic 3.  Then press them.
Step 4: Sew together your rows, lining up the middle squares and pinning to line up your squares. (graphic 4)
Step 5: Press your block, then using a rotary cutter and ruler trim off excess white.  Line up your rule 1/4″ from the intersections as pictured in graphic 5.  Once trimmed your block should look like graphic 6.
Step 6:  Add your top and bottom border, and press.  Graphic 7
Step 7: Add your left and right border, and press. Graphic 8
Finished Pillow top should measure 17″ x 17″
Once you have that done, slip it over your pillow form, and there you have it!  A fun scrappy pillow for Halloween!
You can find lots more sewing and quilting tutorials over at the Fort Worth Fabric Studio Blog! Hope to see ya there soon!
——————————————
Oh my – SO cute, Lindsey!! I think I need about 10 of these for the couches this holiday season!
For more great ideas from Lindsey be sure to head on over to Fort Worth Fabric Studio Blog. 😉
For more great and festive projects to make for your home be sure to check out: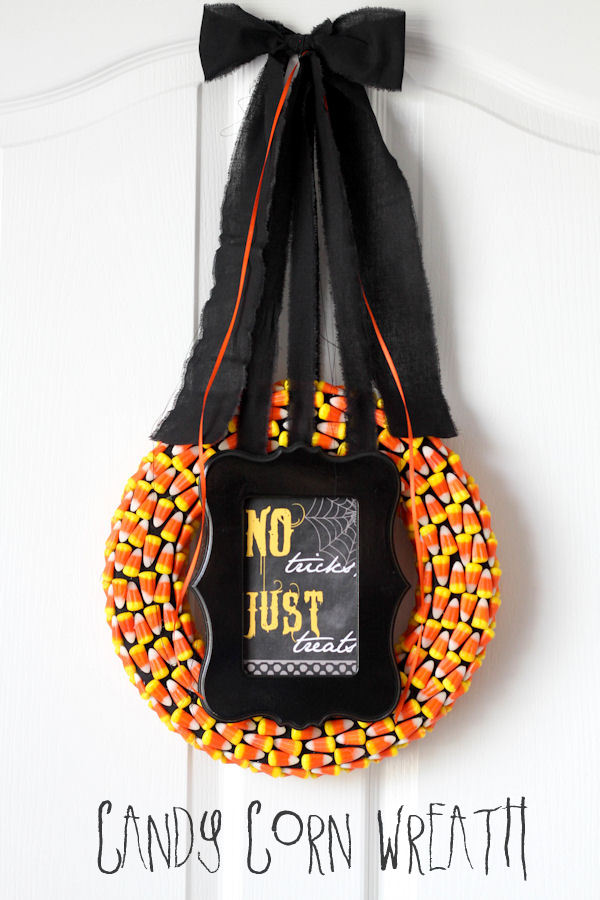 And get weekly emails with monthly freebies by signing up for the Lil' Luna newsletter. 🙂
For even more great ideas follow me on Facebook – Pinterest – Instagram – Twitter – Periscope.
ENJOY!