Spring is just around the corner and I am so ready! Even though in Southern California we don't technically have winters. But Spring means the flower fields bloom and we can go pick strawberries and we get just a little more sunshine around here.
I have a new fun project for you today that is perfect for hurrying Spring along – it's this Simple DIY Spring Patchwork Scarf and it's my new favorite accessory!
I love the light fabric in this scarf – and the patchwork fabrics make it easy to mix and match your favorite colors, or even use up some fabrics in your stash! And since it's a few different prints, it's a great way to spice up some outfits with color and style.
MY OTHER RECIPES
The scarf is finished off with some little mini tassels too! I think they add a touch of fun to the scarf and they have a little of an Anthropologie vibe. Which is not shocking if you've been to visit my blog. I have a bit of a thing for that store.
So let's get started with the tutorial. This is a great starter project if you are just learning to sew.
Materials:
light weight fabrics like voile, lawn or chiffon- 1/2 yard of 3 different 60″ wide fabrics. (if you fabric is 45″ wide you will need 3/4 of a yard)
Embroidery floss in coordinating colors
thread, scissors, sewing machine
Begin by cutting out your fabrics. You will need 2 pieces from each of your three fabrics – 16″ x 26″ each.
Sew together three of the sections, along the 16″ side. You'll have three panels in a row. You can use either a serger or a regular sewing machine to sew your seams. If you use a regular machine, make sure you finish the seams with a zig zag stitch so the seams don't fray and leave you looking like you have a chiffon cat or something.
Sew the remaining panels together in the same way, but alternate the patterns of the fabrics. This way the scarf will look all patchwork-y and cute.
Line up the two panels right sides together and match up the seams. Sew the center seam together.
Hem all four sides of the scarf by turning under the edges twice and sewing. Make sure the hem is small.
Now we're going to add on our fun tassels! For the tutorial on how to make these mini tassels – head over to my blog today. I have a super easy and quick way to make these. Make up 14 of the little tassels in the colors that coordinate with your fabrics.
Tie a knot in the strings that are at the top of the tassel, about 1/4″ up from the top of the tassel. Using a large needle, sew the ends of the floss to the bottom hemmed edge of the scarf.
Sew on the rest of your tassels – spacing them every 5″ apart.
And that finishes off your scarf!
Don't those tassels really finish it off? I love them.
I hope you like it!
If you'd like to do some more sewing for Spring – but for your home, you might like my new DIY Fabric Feather Dishtowel! It's another great stashbusting project in fun Spring colors.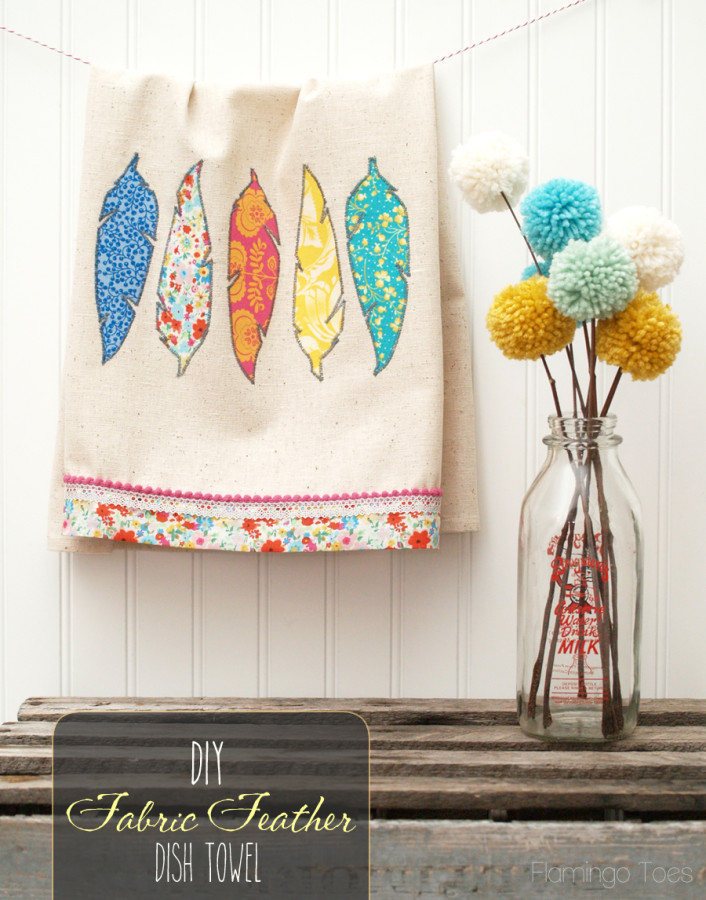 Make sure you stop by Flamingo Toes today for the tutorial on the Miniature Tassels – these are so fun to make and you can use them in all sorts of projects!
———————————————
I love this, Bev! It's so pretty and you made it look so simple!!
Be sure to head on over to Flamingo Toes for more great projects from her. 🙂
For more easy Sewing Tutorials from her on Lil Luna be sure to check out: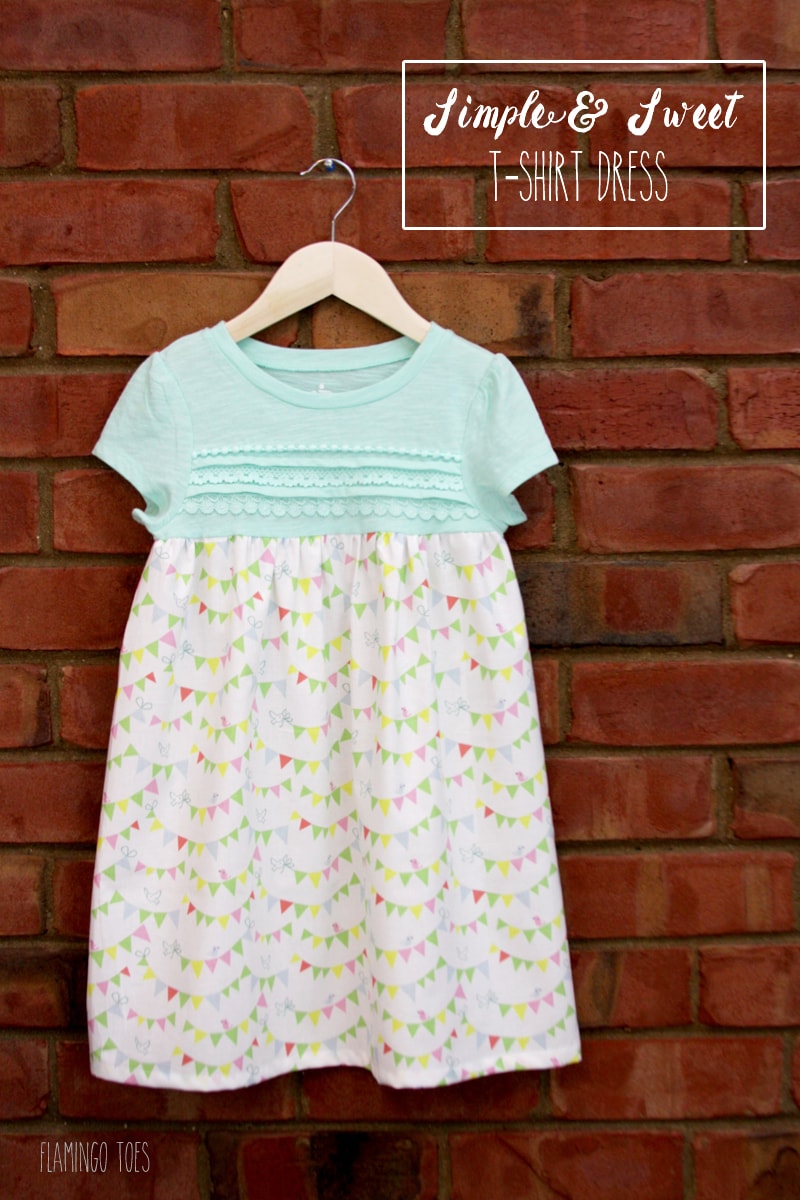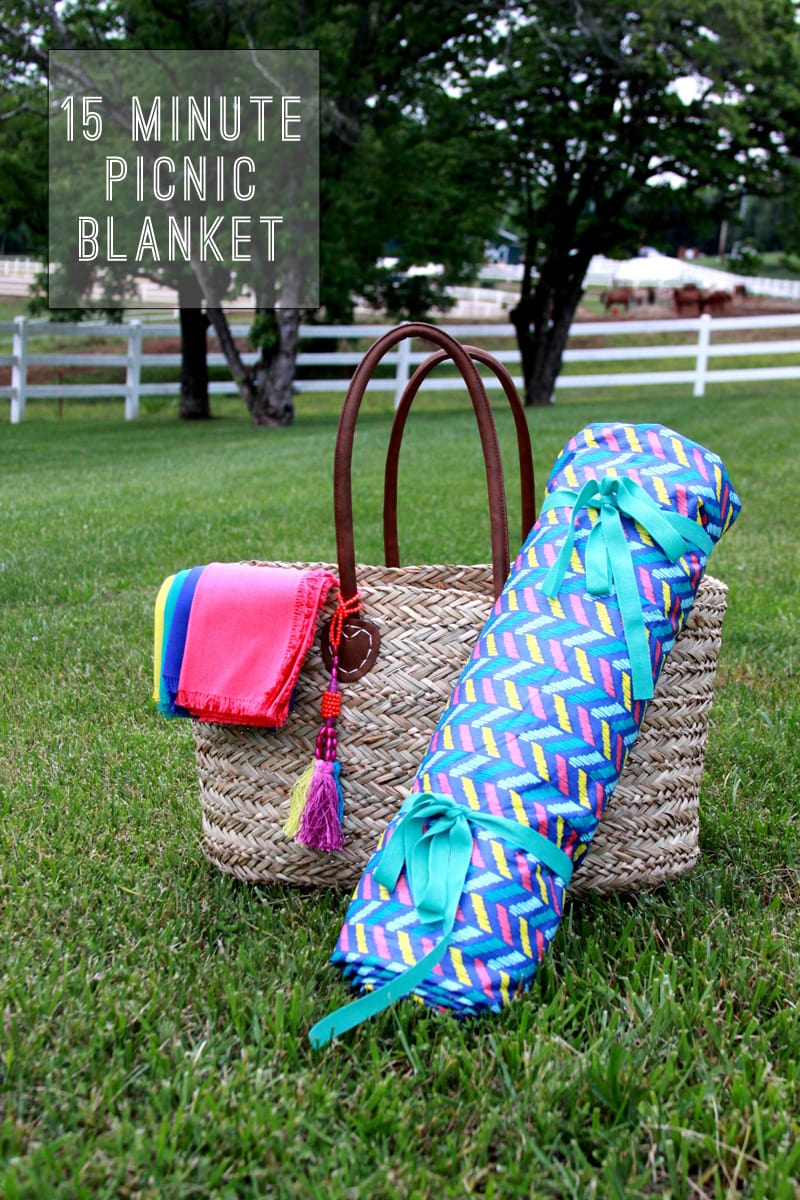 15 Minute Summer Picnic Blanket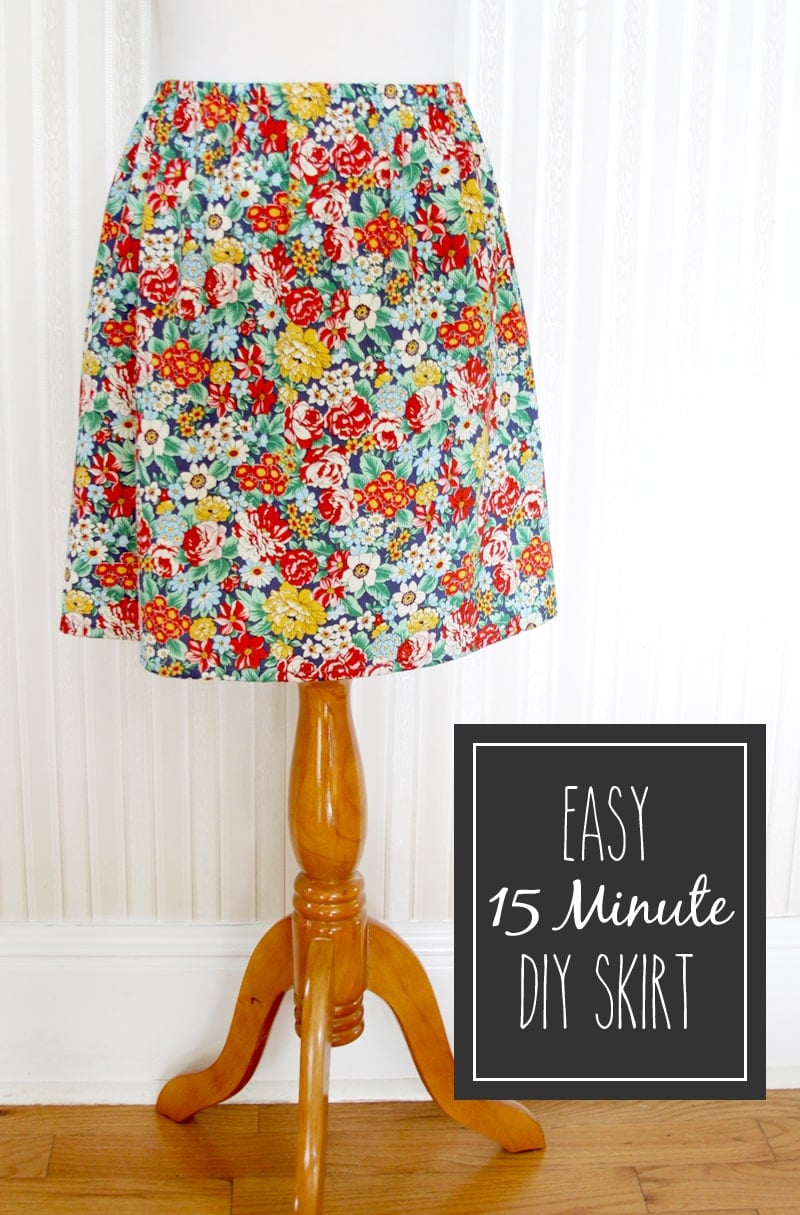 For all Sewing projects go HERE.
For all DIY projects go HERE.
And get weekly emails with monthly freebies by signing up for the Lil' Luna newsletter. 🙂
For even more great ideas follow me on Facebook – Pinterest – Instagram – Twitter – Periscope.
ENJOY!