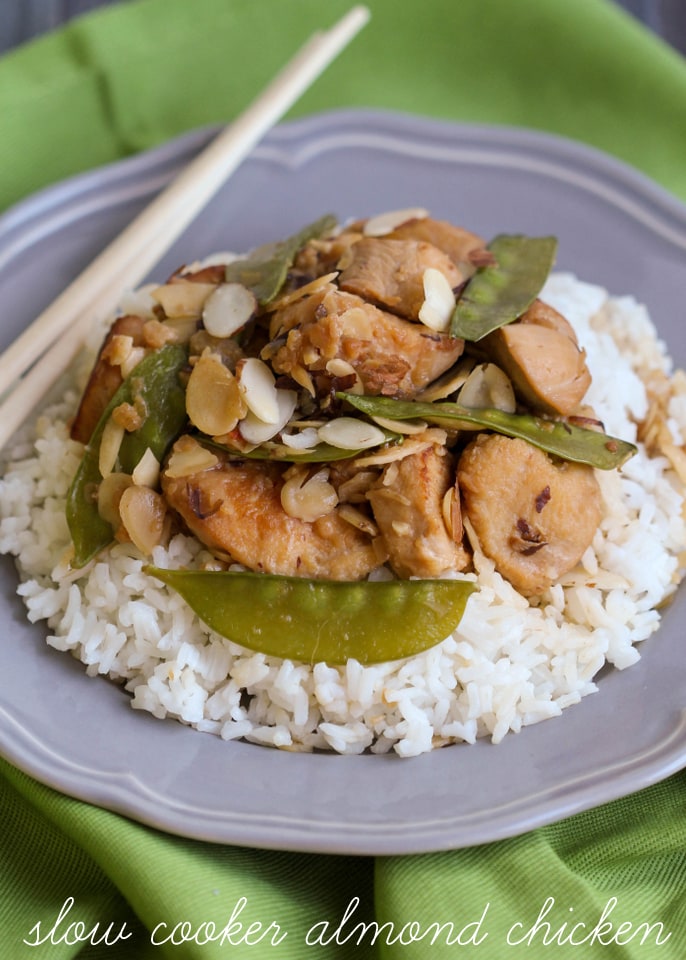 Hi Lil Luna readers. You know I could talk about yummy treats all day long. Sugar is my friend, and I'm ok with that! I'll be taking a break from treats, however, to share two awesome Asian recipes that ROCKED the house. Literally, the family went nutsos over these recipes. The first, I'll share today and the second, you'll have to wait until next week 🙂
Today's recipe, Slow Cooker Almond Chicken, was my husbands favorite! He was moaning and groaning (in a good way) after each bite. And for good reason too! This chicken was super tender and bursting with the perfect amount of flavor. Check out how easy this was and how delicious it looks. I'm thinking this will be a new favorite crock pot recipe for the books!
Slow Cooker Almond Chicken Recipe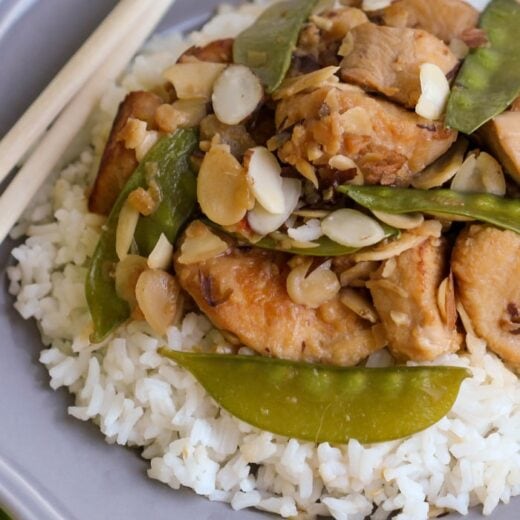 Slow Cooker Almond Chicken - one of the easiest and yummiest dinner recipes you can make in the crock pot! Tasty chicken served with sliced almonds and snow peas and can be served with rice or over noodles.
Ingredients
1

tbsp

vegetable oil

2

lb

boneless skinless chicken breasts

cubed

2

tsp

onion flakes

2

tsp

minced garlic

1

tsp

ginger paste

1

cup

almonds

shaved

1 1/4

cups

chicken broth

5

tbsp

soy sauce

2

tbsp

cornstarch

1/4

cup

white cooking wine

2

tsp

sugar

1

cup

snow pea pods

fresh

cooked rice
Instructions
Place chicken in large skillet with hot oil. Toss for about 5 minutes until browned on all sides.

Coat your slow cooker with cooking spray and add onion flakes, garlic, ginger and 1 cup almonds. Add chicken.

In a small bowl, mix 1 cup of your chicken broth and 3 tablespoons of the soy sauce; pour over chicken.Cover and cook on Low for 4-6 hours (every crock pot is different, so use your judgment. She recommended 6-8 hours and ours only took 4 hours on low)

Meanwhile, whisk cornstarch, wine, sugar, remaining ¼ cup broth and 2 tablespoons soy sauce until smooth. 15 minutes before serving, stir in sauce and pea pods into then chicken mixture. Serve over warm rice.
Adapted from Betty Crocker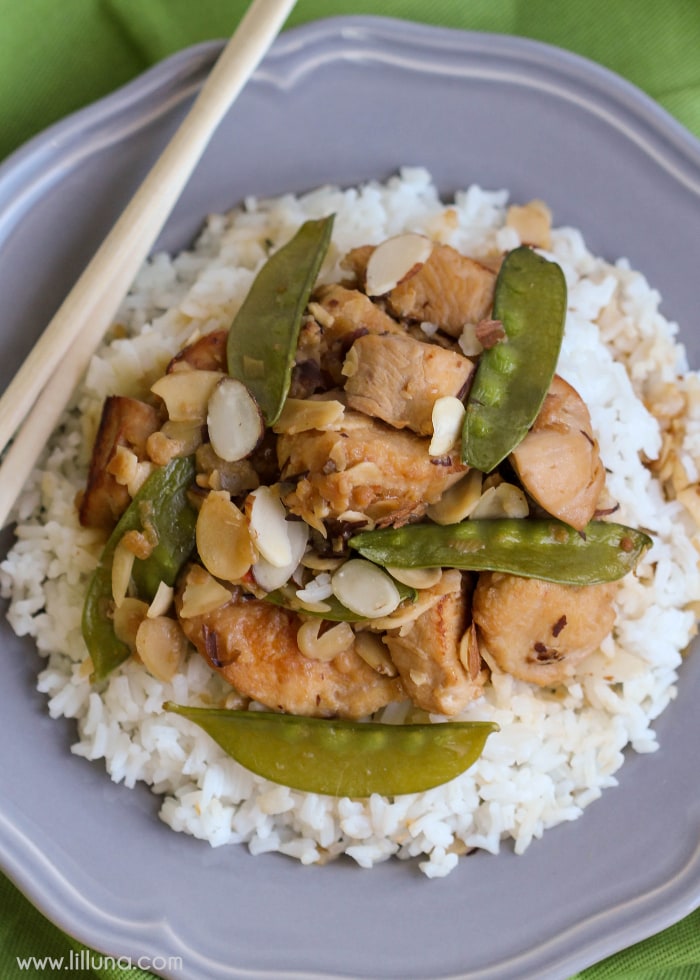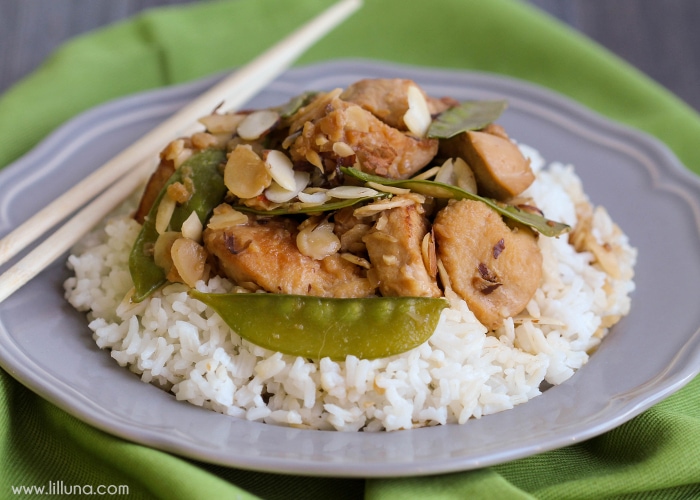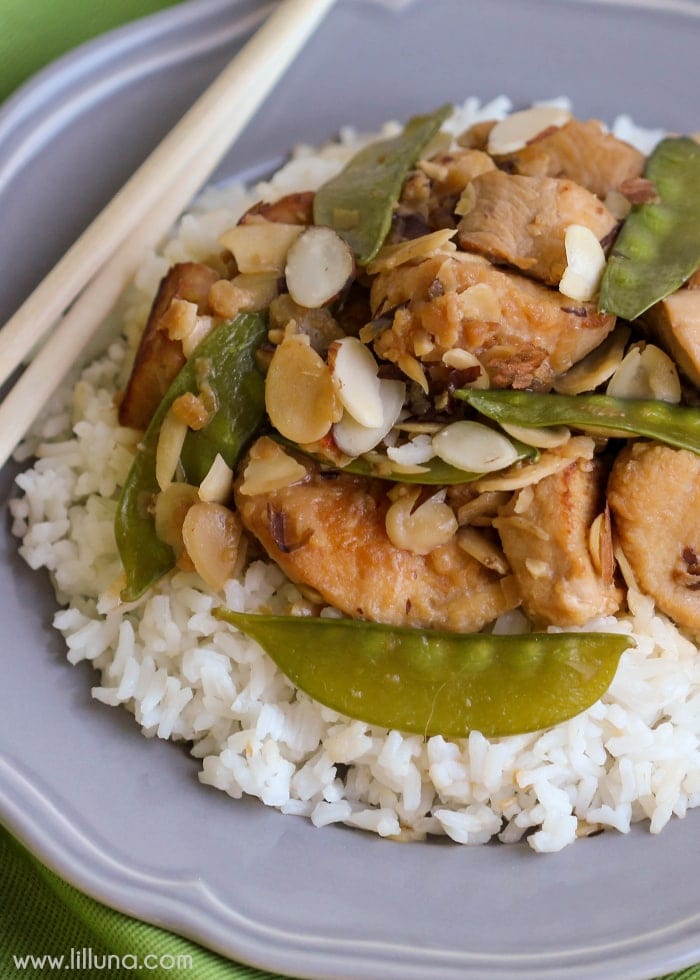 We decided to leave out the water chestnuts and I'm glad we did. The almonds created a tiny crunch and I think the chestnuts would have made it a bit too crunchy and it would have taken away from the tenderness of the chicken.
DIFFICULTY: Simple
HOW MANY DOES IT FEED: 5-6
ANY CHANGES MADE: Marinaded our chicken in Italian dressing, used onion flakes instead of onion, used ginger paste, used shaved almonds, no water chestnuts, used minced garlic in place of chopped.
ANY SUGGESTIONS FOR NEXT TIME: Nothing. This was awesome!!
For more easy Asian recipes you can make in your crock pot, check out these posts from the site: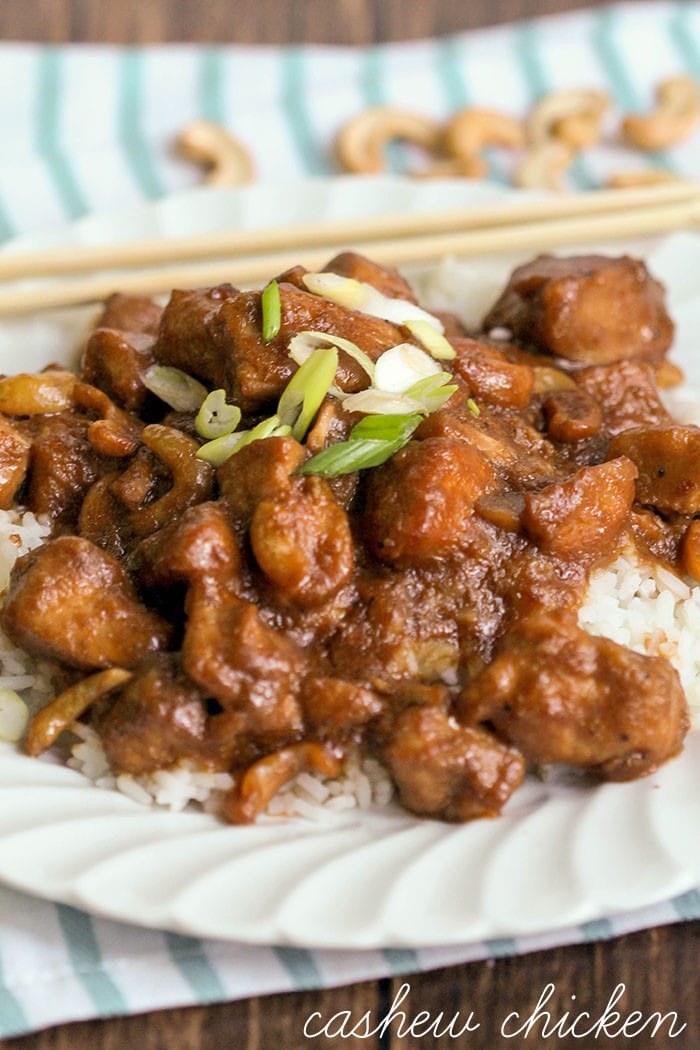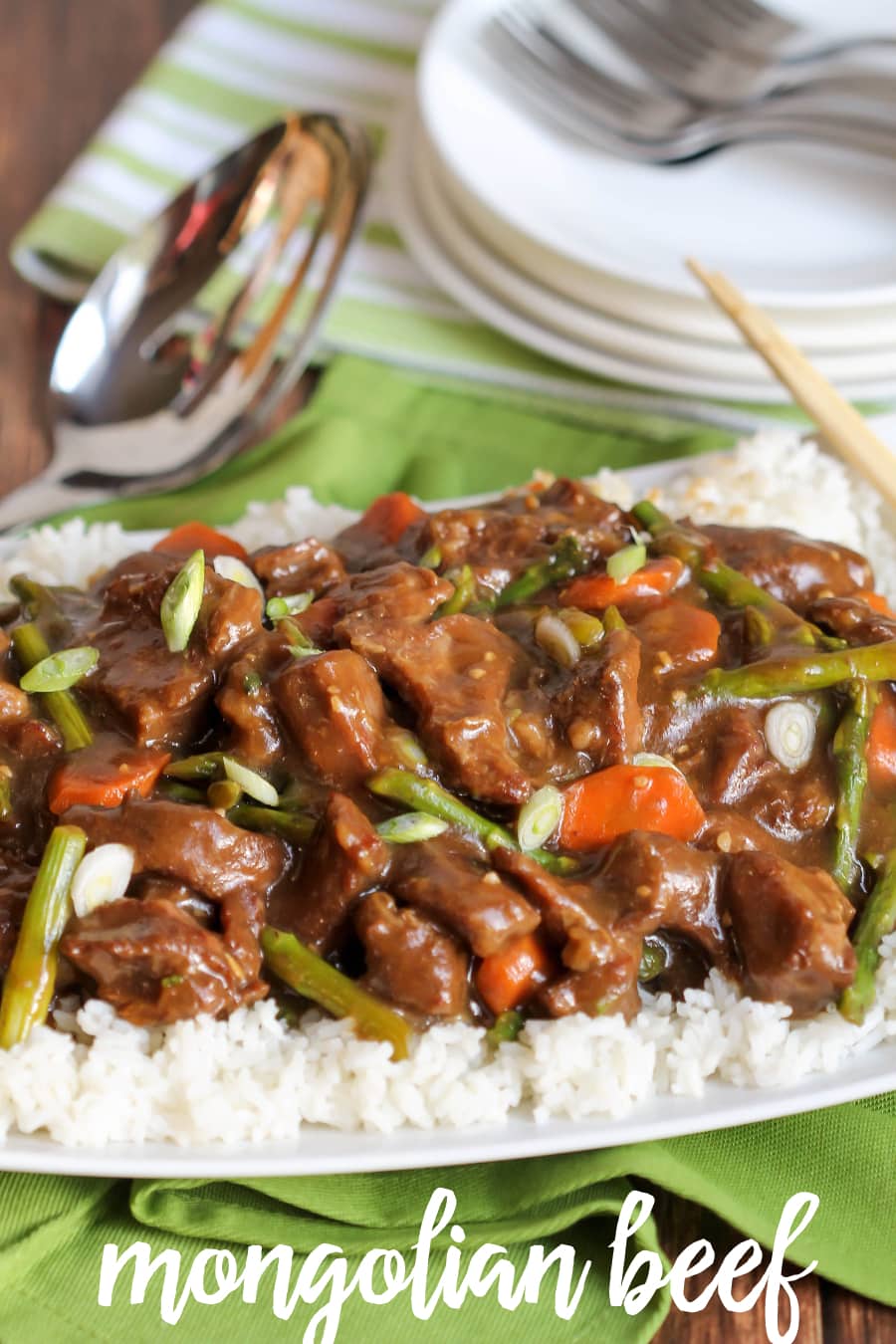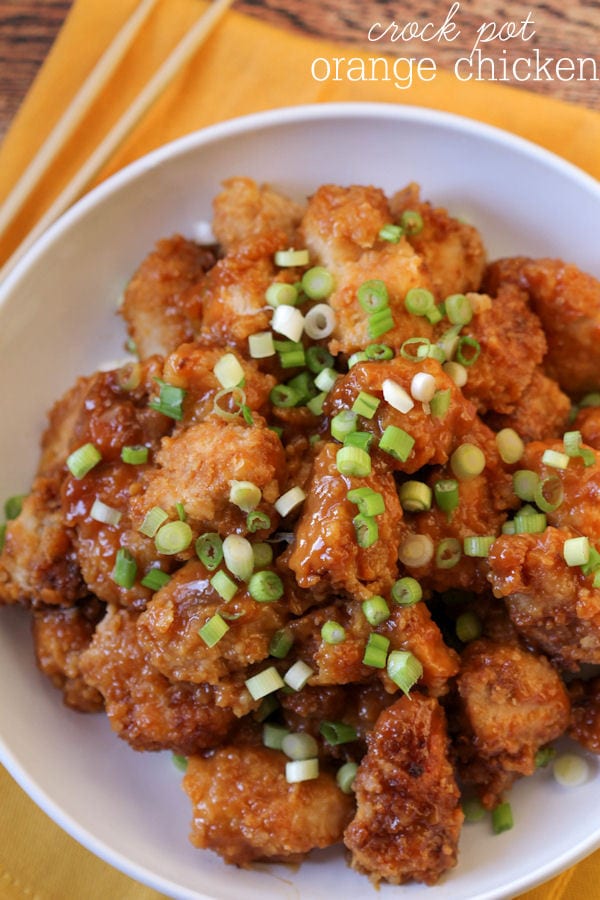 For all main dish recipes, go HERE.
For all recipes, go HERE.