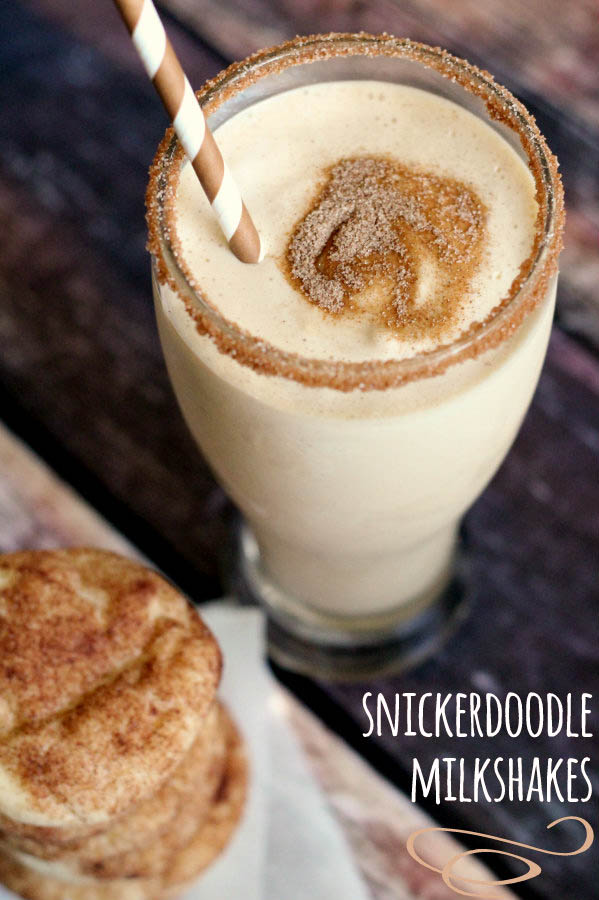 First off, Happy 4th of July!!!
We've been in Texas now for almost a month and a half and I cannot believe it. Time sure has flown!
In the first week or so that we were here, I had the hubby run an errand for me to the grocery store. He went to Kroger, which is Fry's back in Arizona. Any who, he magically made his way to the ice cream aisle and saw that they carried Snickerdoodle Ice Cream. He didn't buy it (which surprised me), but has been asking me ever since to get some and make something with it. I knew exactly what to do – Snickerdoodle Milkshakes. I ended up making these bad boys on, Monday for a treat after Family Night. I decided to whip up one while it was still light outside to take some pics, and next thing I now the entire fam was asking for a sip to try it out. Needless to say we ended up having dessert BEFORE family night but it's all good.
The hubby says this is the best milkshake he has EVER had! I'm pretty much right there with him on this one. We both love Cinnamon & Sugar and Snickerdoodles, in genera,l so this recipe was naturally a hit!
If you're a fan of Snickerdoodles I know you will love this recipe too!
Just note that the recipe will vary depending on how many people you are serving and how much each person wants. I made the recipe according to an average adult size portion. 🙂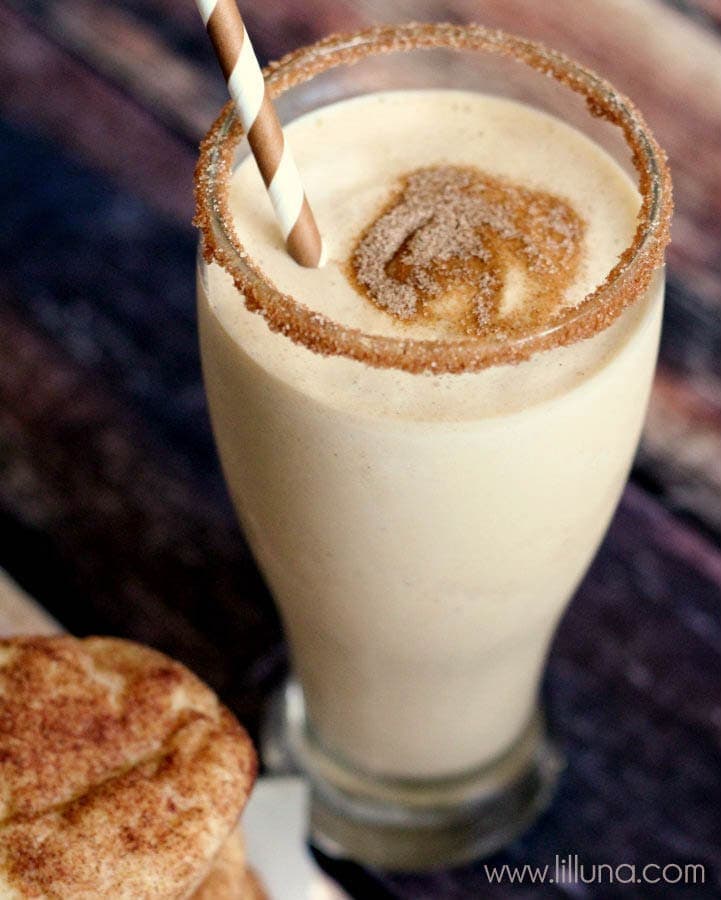 Snickerdoodle Milkshakes Recipe
Snickerdoodle Milkshakes!! YUM! This recipe includes snickerdoodle ice cream, a snickerdoodle cookie, milk, & cinnamon & sugar!
Ingredients
1 1/2-2

cups

Snickerdoodle Ice Cream

or vanilla

1

snickerdoodle cookie

(Suggest Pillsbury Snickerdoodle Cookie Box)

1/2

cup

milk

cinnamon and sugar to garnish
Instructions
Blend together ice cream, milk and cookie until snickerdoodle is chopped into tiny pieces.

Pour into glass and enjoy!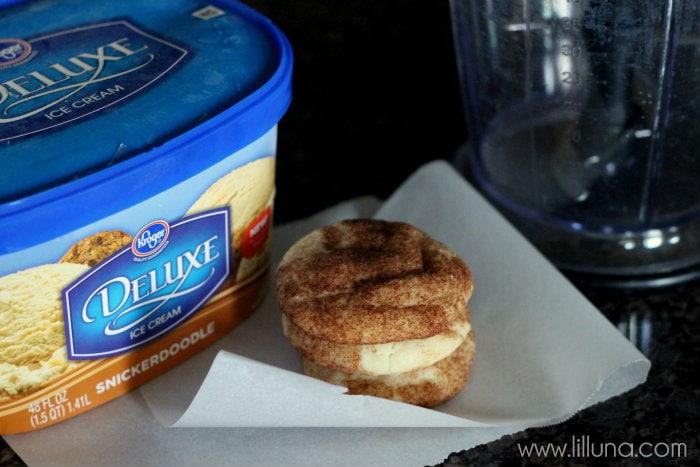 Snickerdoodle Ice Cream!
And don't fret… if you don't have a Kroger or Fry's near you then you can use Vanilla ice cream. Just add 1/2 more cookie per serving and 1 TB of the Cinnamon and Sugar mixture!
I do prefer Homemade Snickerdoodles, but when I'm in a rush I use this: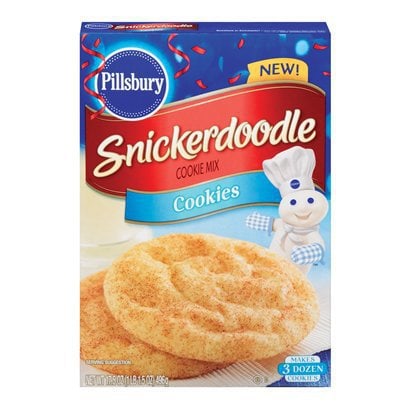 To make it only requires 1 egg and 1 stick of butter and they taste FABULOUS!!
They practically taste homemade and are super easy and super soft. 🙂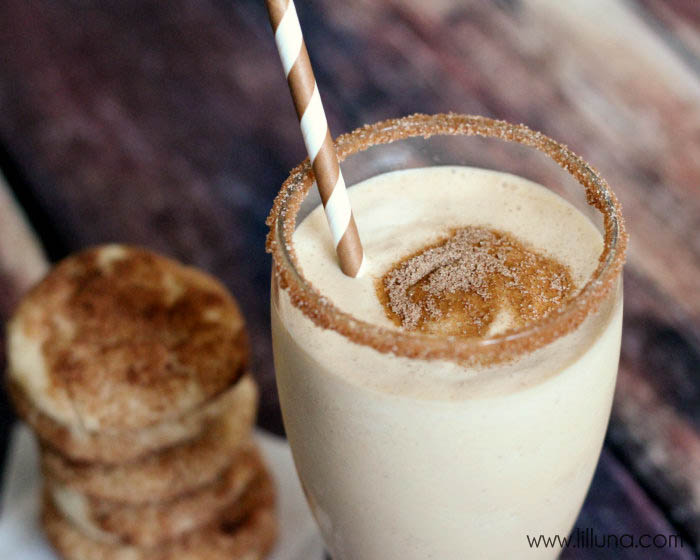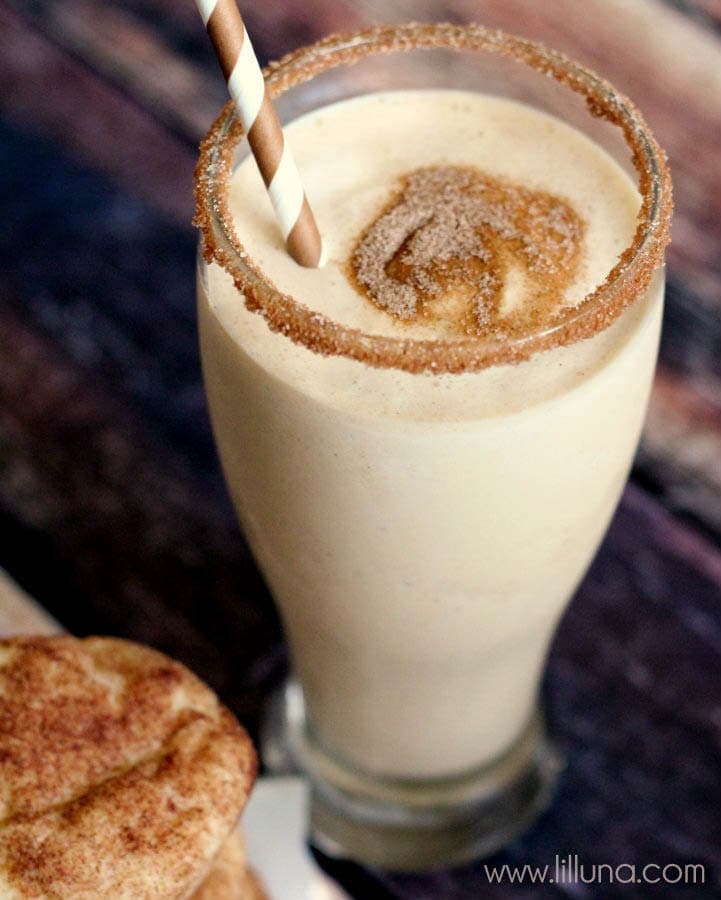 Oh, these Snickerdoodle Milkshakes were phenomenal!! The hubby has already requested them again, and I admit I'm kinda craving them myself. 🙂
In case you want to serve these, I also recommend the Cinnamon and Sugar coating around the rim of the glass you'll be serving it in. It's just an extra touch that makes it a tad sweeter, plus it looks pretty cool. To do that I just poured some lemon juice onto a plate, dipped the rim of the cup in it and then dipped the rim onto a plate that had Cinnamon and Sugar on it. Pretty sweet (literally!!) LOL!
For more Snickerdoodle Recipes, be sure to check out these favorites: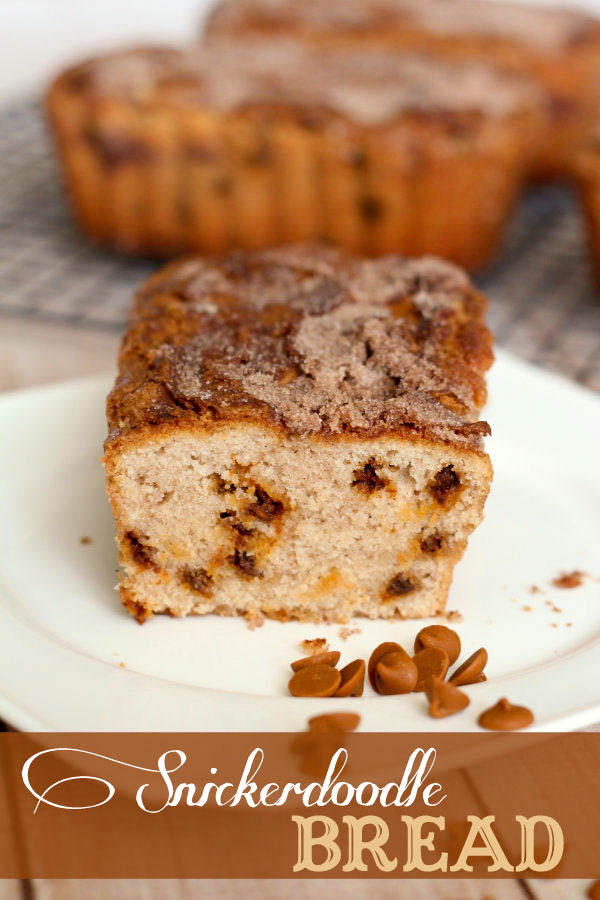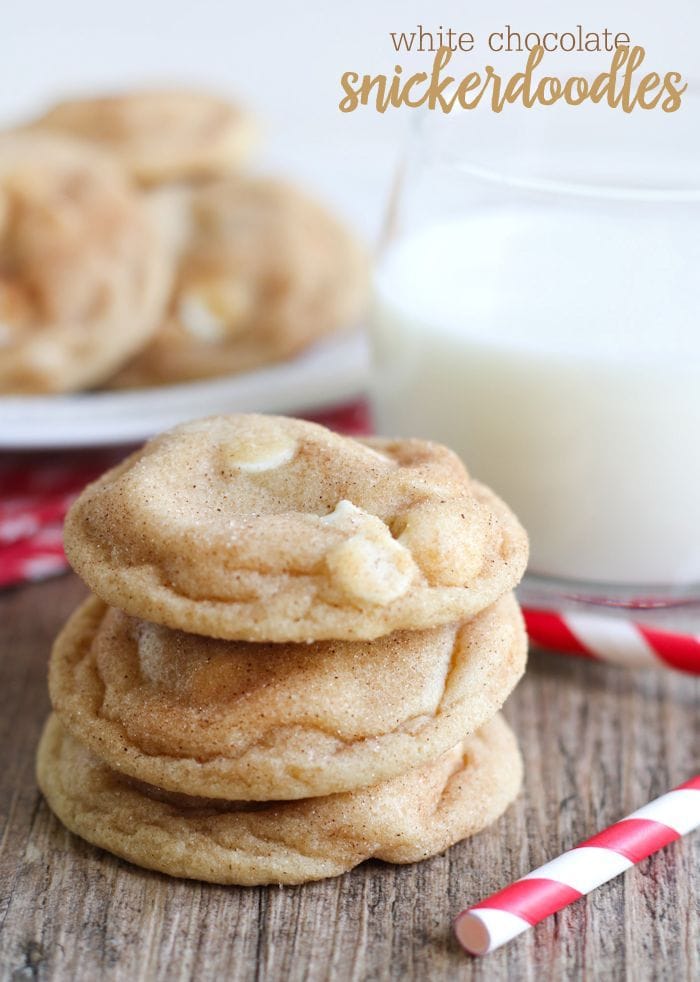 White Chocolate Snickerdoodles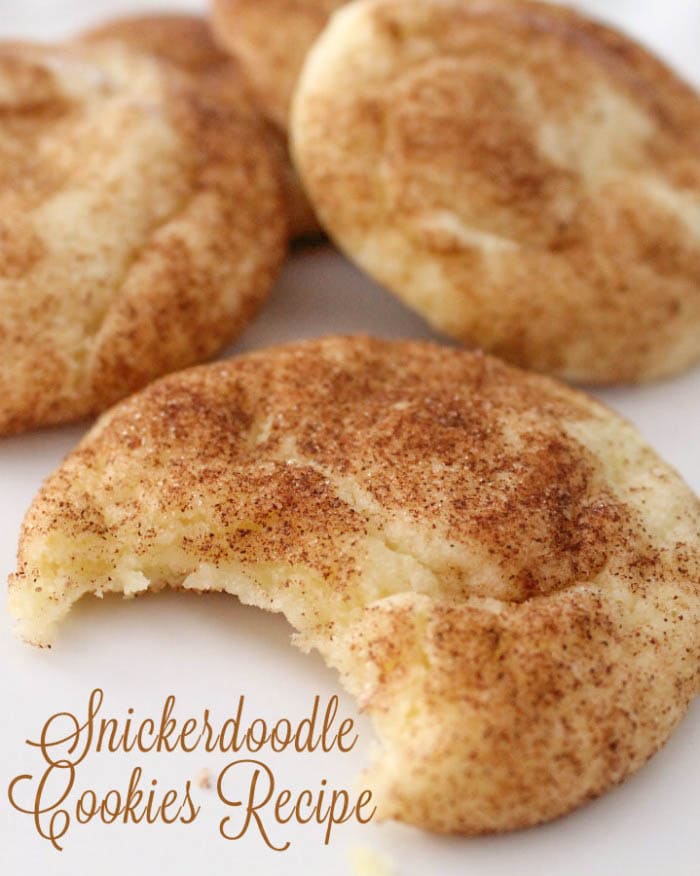 Hope you like these recipes!
For all dessert ideas go HERE.
For all recipes go HERE.
ENJOY!
BEHIND THE SCENES: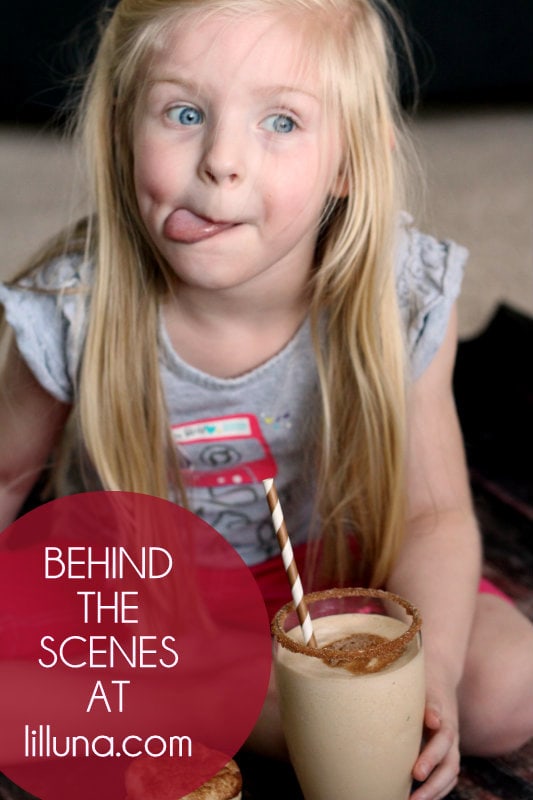 I do a lot of baking and picture taking while the youngest three are napping, so Lily is always there by my side helping.
I just love this girl!! She's such a ham!