Oh boy, do we love Cookies here at our house! The kids are always asking to make a treat with me, so cookies are usually the "go-to" dessert (especially THIS recipe). I love baking with them and don't mind it at all, especially because we know plenty of people who will help take extra sweets off of our hands. In fact, it's become tradition to keep a plate of cookies for ourselves and then make the rest to take to neighbors or friends in need. Can't go wrong making memories with your kids in the kitchen AND serving others too. 😉
Recently, my mom and sisters came to visit in June, and my little sister, Kellyn, said she had a new favorite recipe. She said she found it on Something Swanky who found it on Foodie Crush. She halved it like Ashton did but added oats like it originally called for. She also added 1 cup of milk chocolate chips along with 1 cup semi-sweet chips. The result was AMAZING!! I'm not really sure if it's better than our typical chocolate chip cookie recipe (I'd have to try them side by side), but it was delicious! I told her I'd take a pic and let the readers be the judge. 😉
If you're a cookie lover like we are, then I highly suggest trying this recipe. The cookies are so SOFT and tasty!

Good for days Chocolate Chip Cookies
Ingredients
1 cup butter (at room temp)
¾ cup brown sugar
¾ cup sugar
2 eggs
2 tsp vanilla
1 tsp salt
1 tsp baking soda
1 TB hot water
2½ cups all purpose flour
¾-1 cup quick cooking oats
1 cup milk chocolate chips
1 cup semi sweet chocolate chips
Instructions
With a stand mixer, beat the butter and sugars until smooth.
Add egg one at a time.
Dissolve baking soda in the tablespoon of water. Add the baking soda, salt and the vanilla to your mixer. Mix well
Slowly add the flour and oats until combined.
With a wooden spoon or spatula, mix in your chocolate chip.
Scoop dough by heaping tablespoons, 2 inches apart, onto your cookie sheet.
Bake at 350 for 9-12 minutes until edges are golden brown. Keep stored in an airtight container and you can enjoy these cookies for days!
Recipe adapted from Foodie Crush and Something Swanky.
MY OTHER RECIPES
Check out those chips!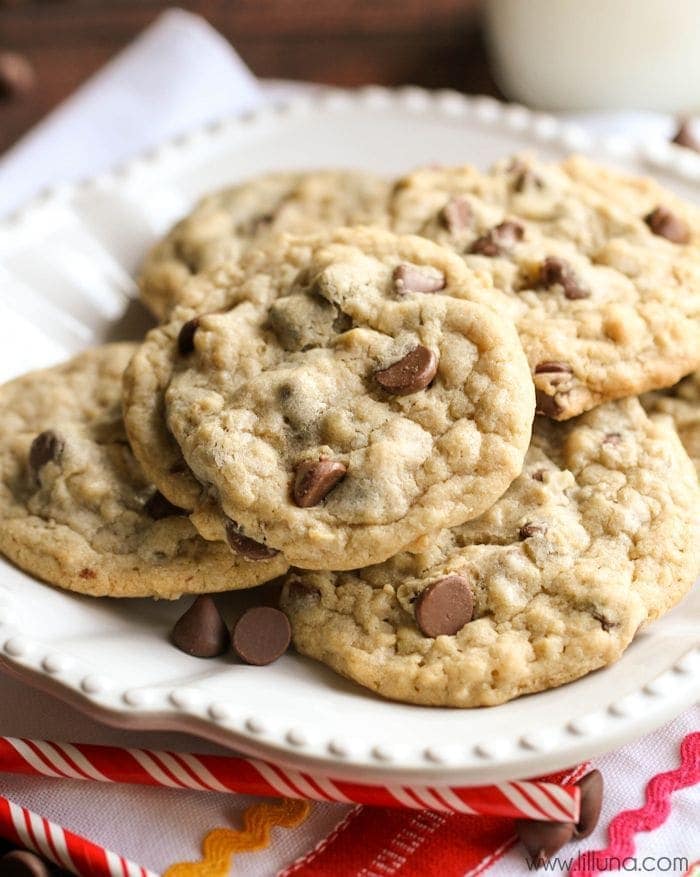 What I really would like to know is if you've tried the recipe for Best Chocolate Chip Cookies and then tried this one to see which was more of a hit. 😉
I'm thinking I need to make both and then have all my Sunday School kids from church over to take a vote! LOL!!
For more great cookie recipes, be sure to check out: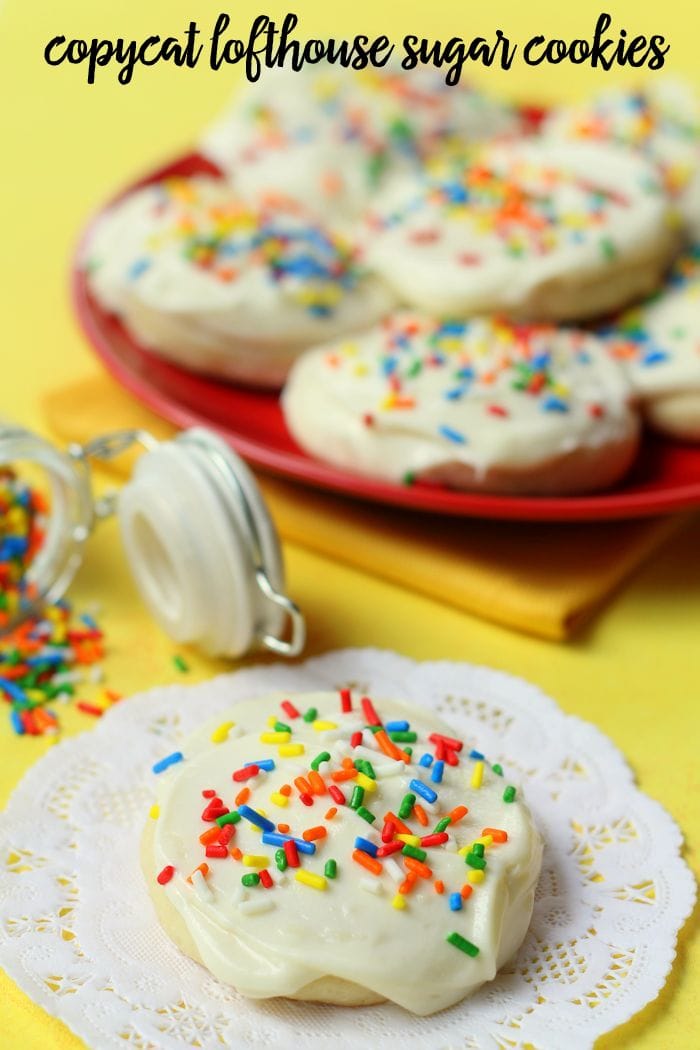 Copycat Lofthouse Sugar Cookies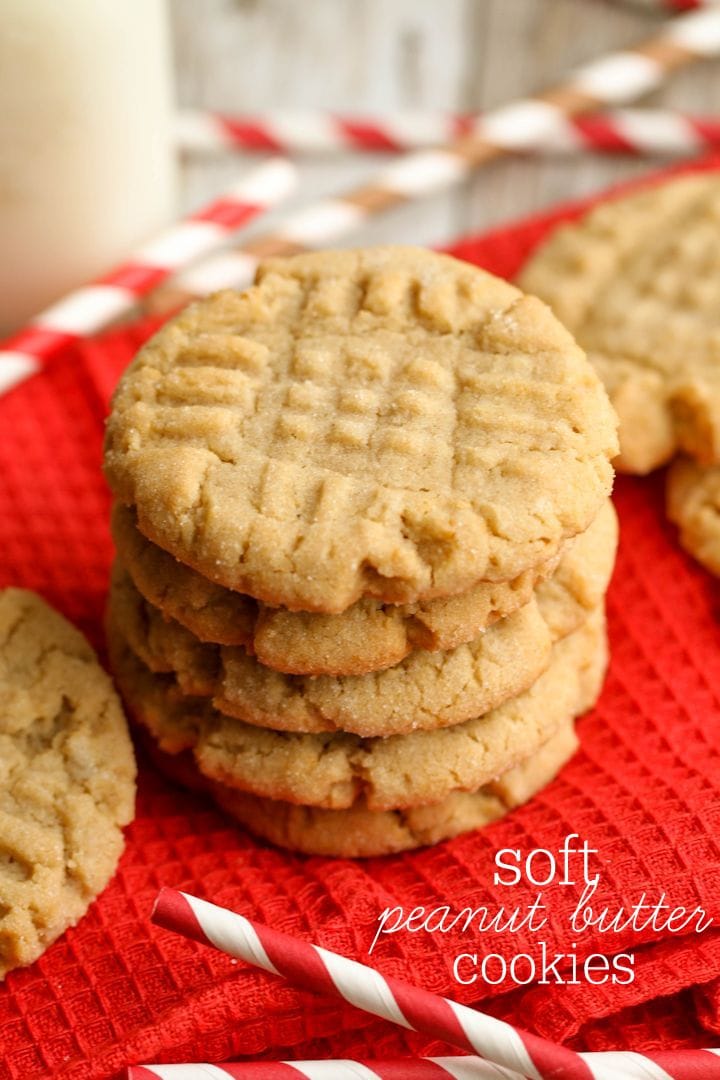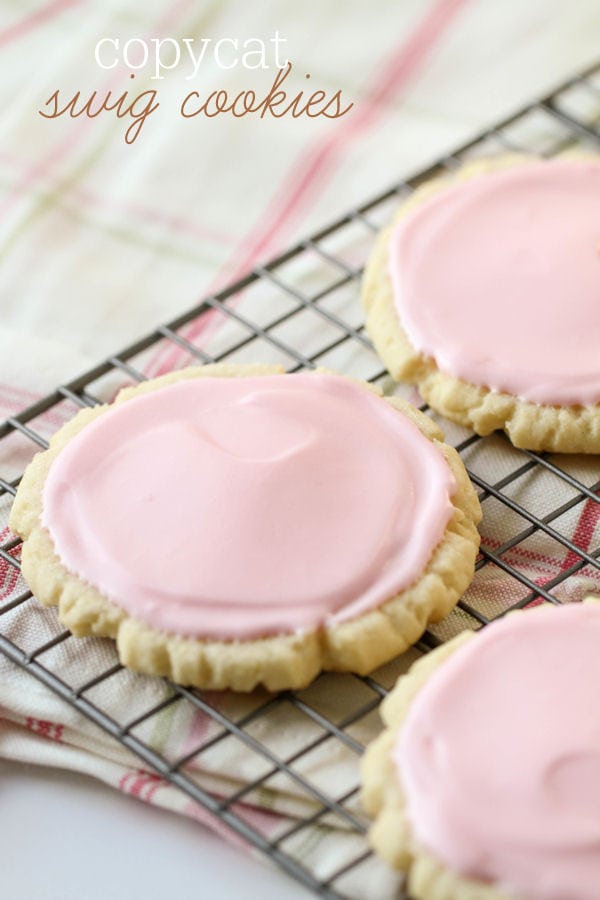 No matter which cookies are better, they are both delicious which makes them winners in my book!
For all dessert recipes on the site go HERE.
For all recipes go HERE.
And get weekly emails with monthly freebies by signing up for the Lil' Luna newsletter. 🙂
For even more great ideas follow me on Facebook – Pinterest – Instagram – Twitter – Periscope – Snapchat.
Don't miss a thing – Sign up for the Lil' Luna Newsletter today!
ENJOY!
BEHIND THE SCENES AT LILLUNA.COM:
I love going through my pics and finding ones with chubby little fingers in them. These ones are from Wesley, my current photo shoot sidekick. LOVE it!!