Hi Lil' Luna Readers! It's Ginger from
Ginger Snap Crafts
!  As always, I'm thrilled to be here. I always have a faboooolous time visiting! Especially this time of year. Halloween is just around the corner. Eek!  My kiddos are getting a little older. My oldest is too old for trick or treating this year, but that's not going to stop us from having some fun on Halloween.  I'm actually throwing him & a few friends a spooky
"Spider"man party
on Halloween  So I've been busy gathering some spooky spider ideas for our party!  Today I'd love to show you this spooky spider wreath that is going to greet our party guest at the front door!  Eek! It was so easy to make, too!  It took me about 10 minutes tops!
FYI: I found the glitter spider confetti at Walmart & the ribbon & wreath are from Hobby Lobby.
First you will wrap your wreath with the ribbon.  I just put a dot of hot glue & then wrapped & wrapped. Then I glued the end in place.  It took two rolls of ribbon to make it all the way around.  I had just enough. Then I just hot glued the spooky spiders in place.  So easy!  I hung a white ribbon around the top to hang the wreath with.  Then I added a few vinyl spiders on my door to complete the spooky look.  That's it!
I'm loving the simple black & white look!
You can follow my blog for some more fun & easy Halloween ideas like:
Hope you all have a faboooooolous Halloween!
Check Out My Other Recipes
Your welcomed to pop over to my blog anytime.!
I'd love to see YOU!
Thanks for having me over, Kristyn!
———————————————————
Thanks Ginger!! I love this wreath!!
Be sure to go to Ginger Snap Crafts for more fun projects from Ginger, and
for more information about her please go HERE.
For more Halloween wreaths be sure to check out: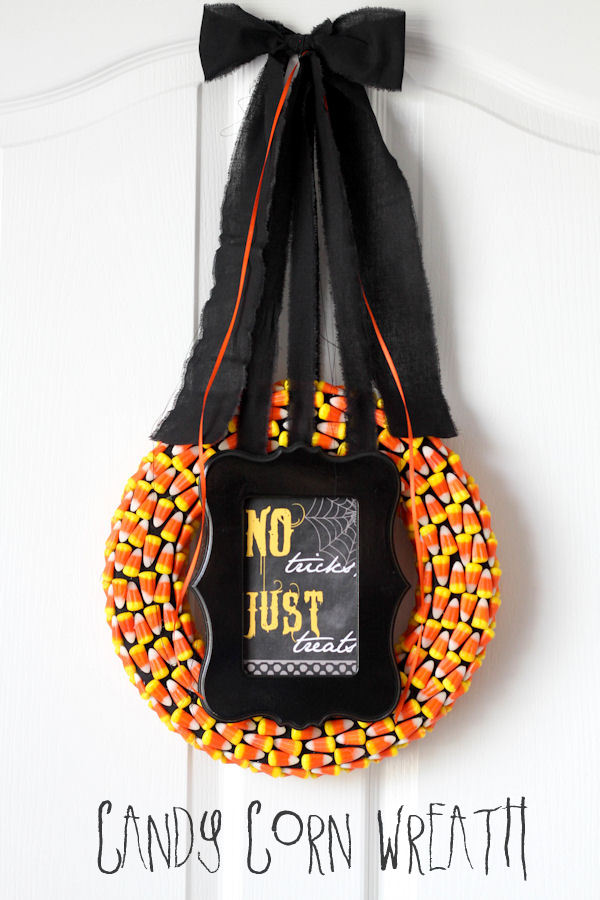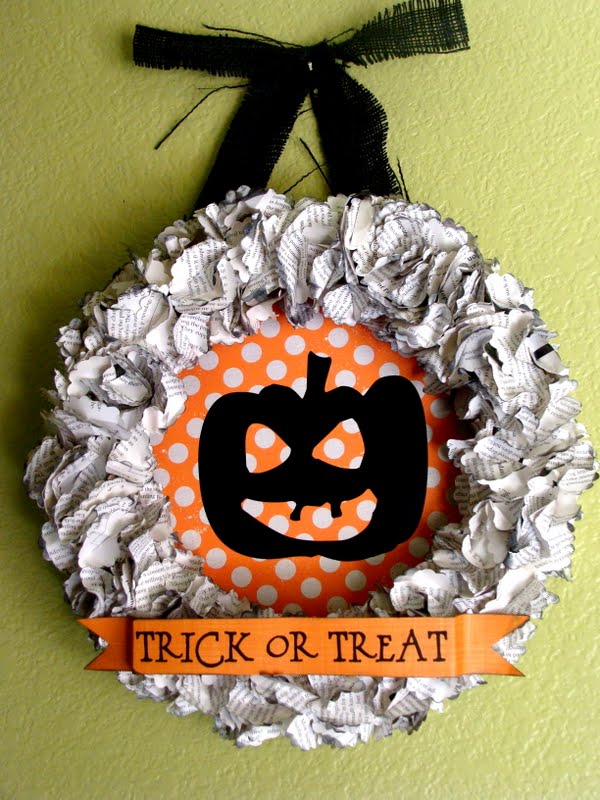 For all Halloween ideas on the site go HERE.
For all Crafts & Tutorials go HERE.
And get weekly emails with monthly freebies by signing up for the Lil' Luna newsletter. 🙂
For even more great ideas follow me on Facebook – Pinterest – Instagram – Twitter – Periscope – Snapchat.
Don't miss a thing – Sign up for the Lil' Luna Newsletter today!
ENJOY!
Need more recipes and creative ideas? Sign up and get a FREE copy of my latest ebook!