Soft and delicious Spudnut Cinnamon Rolls filled with cinnamon & sugar and mashed potatoes and topped with a delicious glaze.
Don't miss a thing – Sign up for the Lil' Luna Newsletter today!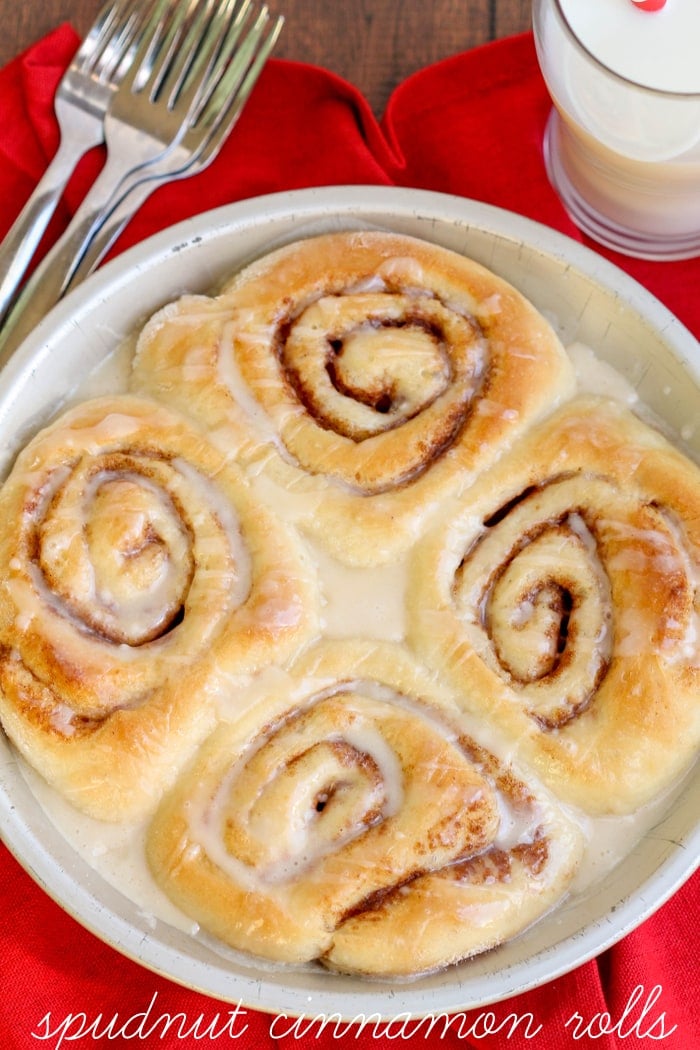 My mom is known for many things – her kindness, her Mexican food, her huge beautiful smile, her amazing daughters (ha!), but I'd have to say that on top of that list would have to be her Cinnamon Rolls. Everyone asks for her cinnamon rolls (for birthdays, special occasions, just because). We've tried talking her into making it a business during the holidays. People are willing to pay lots of money for a delicious homemade tray of cinnamon rolls. She bakes for fun she says so selling her baked goods would just take the fun out of it. This is one of the many reasons we love our Mom so much. She is truly a selfless women!
Although she has made the same amazing recipe for Cinnamon Rolls for the longest time, it doesn't stop her from trying new versions. Today I'll be sharing with a you a new one she recently tried and we, surprisingly, loved them! These are Spudnut Cinnamon Rolls. The name made me a little nervous at first, but that fear went away when I tried them, since they were some of the softest and most delicious rolls I've ever tried!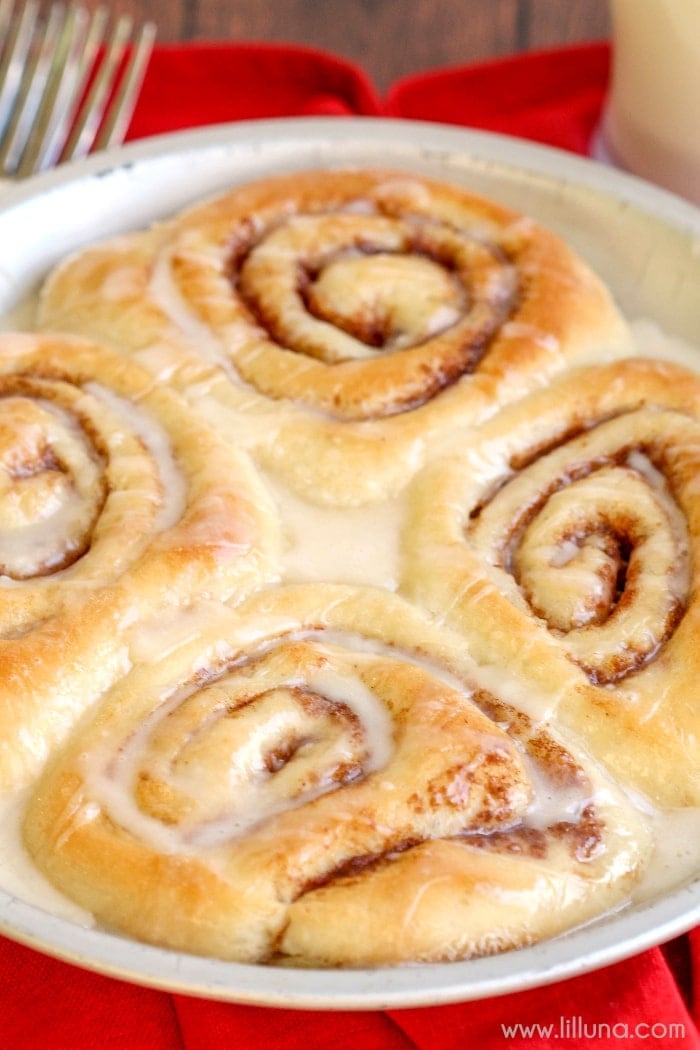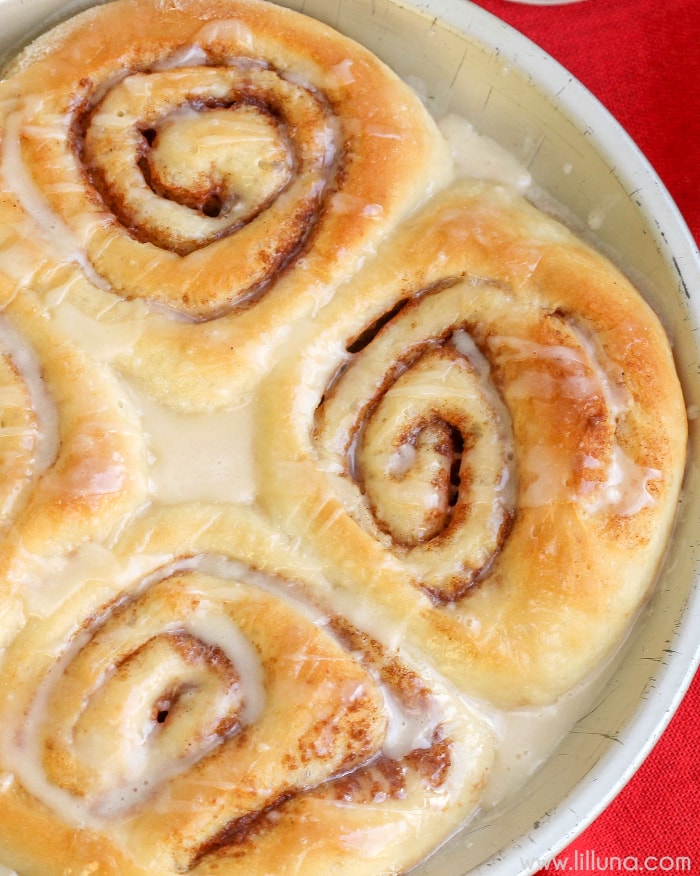 Who knew Cinnamon Rolls could taste good with potatoes in them. Well, they did! I think you should try this recipe and tell us you agree. Cuz, you will…
Spudnut Cinnamon Rolls:
Spudnut Cinnamon Rolls Recipe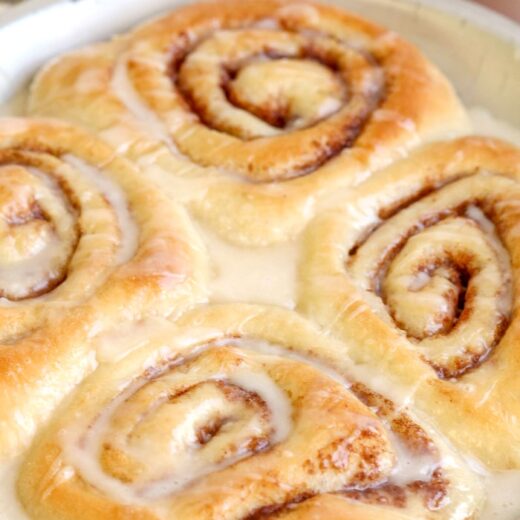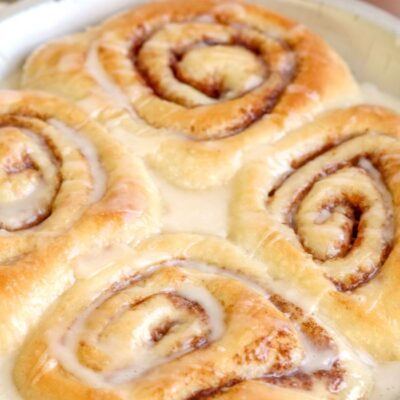 Soft and delicious Spudnut Cinnamon Rolls filled with cinnamon & sugar and mashed potatoes and topped with a delicious glaze.
Ingredients
Rolls
Glaze
3

cups

powdered sugar

1/2

cup

evaporated milk

warm

1

tsp

vanilla
Instructions
Prepare potatoes. For lack of time and to make things simpler, we used instant potatoes.

Dissolve yeast and sugar in warm water. Set aside. Yeast should bubble.

In a large mixing bowl, add butter, sugar, salt, milk, and mashed potatoes. Gently stir until combined. Stir in beaten eggs. Add yeast mixture and stir well.

Slowly sift 5-6 cups of flour into potato mixture and stir. Dough should begin to pull away from the sides of the bowl. Cover and let dough rise until doubled in size. Should be about an hour.

On a floured surface, roll dough out about ¼"-1/2" thick. Cover surface with softened butter. Generously sprinkle with cinnamon and sugars.

Roll up jelly roll style and pinch seems together. Slice into rolls and set on greased baking sheets or in a pan (we were able to get about 2 dozen large rolls). Cover and let rolls rise until doubled in size, about 30 minutes.

Bake for 15-20 minutes at 350 degrees. Be sure to check on them as to not over bake.

While rolls re baking, making your glaze by whisking all ingredients together until smooth.

Spoon glaze over the tops of warm rolls. Let rest for about 10 minutes and spoon more additional glaze over the rolls. Enjoy!
adapted from Little Dairy on the Prairie
TRIED & TRUE FINDINGS:
DIFFICULTY: Simple-Moderate
HOW MANY DOES IT FEED: about 2 dozen
ANY CHANGES MADE: For changes, we used instant mashed potatoes, used 6 cups of flour as 5 was too little, and we added brown sugar to the cinn/sugar mix
ANY SUGGESTIONS FOR NEXT TIME: Would love to try mini rolls. This recipe would make a lot!
If you need more recipes to satisfy your cinnamon fix, check out these: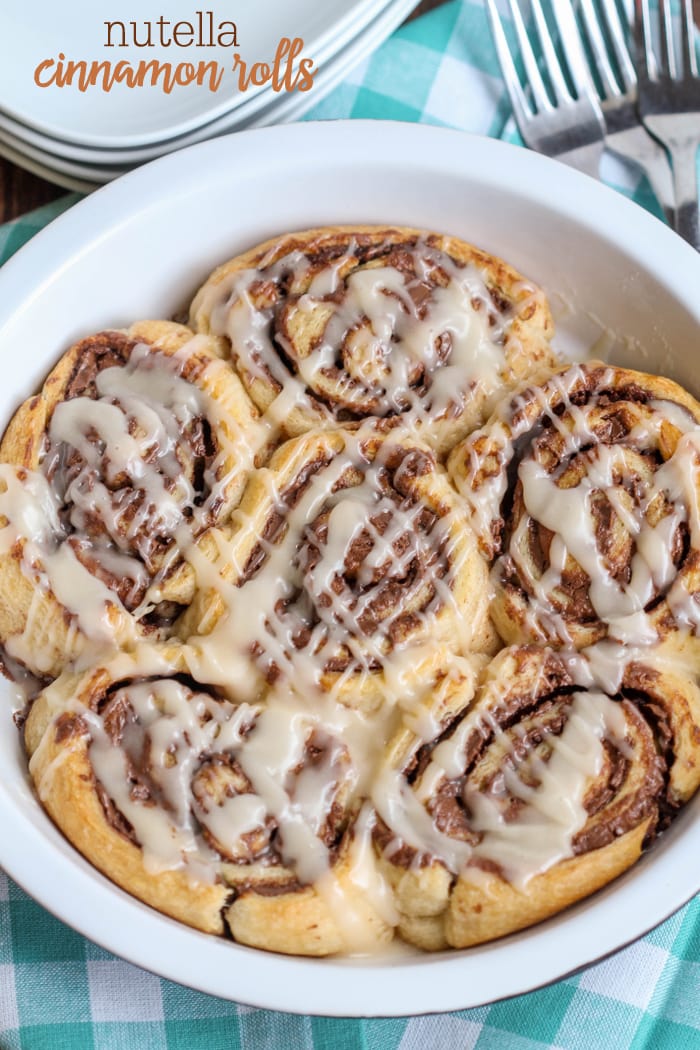 More cinnamon goodness:
More Sweet Rolls:
ENJOY!!