I'm Lyuba from Will Cook For Smiles and I am here with an idea for a Mother's Day breakfast. I will be sharing some delicious Strawberry Topped Oat Pancakes. Waking up to this breakfast in bed will sure make any mom happy!
Before I share the recipe with you, I want to introduce myself. As I said above, my name is Lyuba and I am from Will Cook For Smiles. I run a little cooking/recipe blog. Cooking is a form of art, a hobby and a passion of mine.
I am so happy to be here, helping Kristyn while she is cuddling her sweet new baby! Hopefully she gets enough time off for all the cuddles and the move goes smoothly. We will try to behave here while she is away (wink, wink.)
Only a few days left until Mother's Day! What kind of special surprise do you have planned for your mom? My mom is actually on a cruise right now and I am staying with my baby sister for a weekend (can you say slumber party?!) Mom's birthday is only a day away from Mother's day, so she is partying. Nevertheless, I'm sure that she would love to wake up to these beautiful and luscious strawberry topped oat pancakes.
Any mom would be happy to wake up to such a delicious breakfast in bed!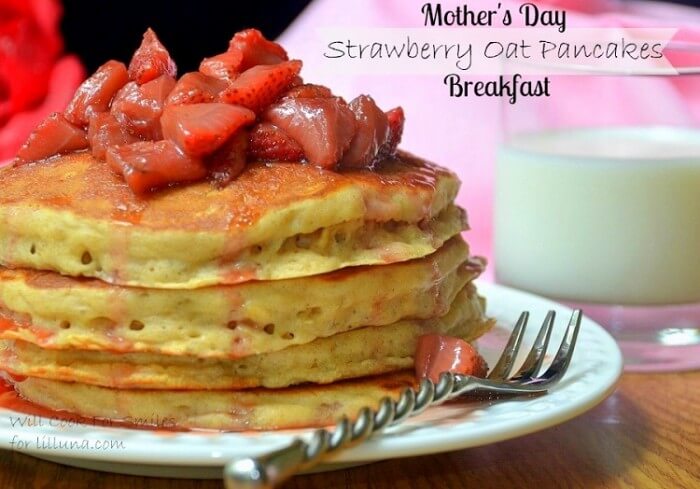 Ingredients:
For Pancakes:
1 cup flour
1 cup of old fashioned oats
2 tbs dark brown sugar
2 tsp baking powder
1/2 tsp baking soda
1/2 tsp salt
1 tsp cinnamon
1 1/4 cup buttermilk
2 egg
2 tbs vegetable oil
1 tsp vanilla extract
Topping:
Check Out My Other Recipes
1 1/2 cup chopped strawberries
2 tbs brown sugar
1 tbs butter
2 tsp lemon juice
Directions:
1. In a medium bowl, whisk together buttermilk, oil, eggs and vanilla.
2. Add flour, baking soda, baking powder, sugar, salt and oats. Whisk together well until all combined. Set aside for about 10 minutes.
3. In a small sauce pot, melt the butter and add sugar, strawberries and lemon juice. Cook on medium heat, covered, stirring occasionally (for about 10 minutes.) Set aside when nice and soft.
4. Preheat the pan for pancakes and grease it lightly. Cook the pancakes for about two minutes on each side. Check the pancakes by pressing lightly in the center, if its firm the pancakes are done.
5. Top off the cooked pancakes with strawberry topping and bring it to your mom or wife for breakfast!
Well, it was nice hanging out with you guys! Have a nice weekend ..XOXO
Check out a couple more breakfast ideas: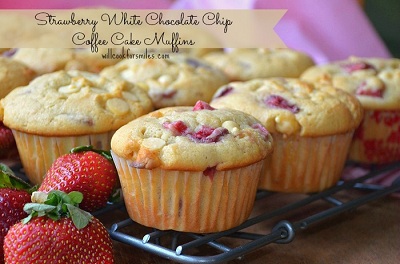 Strawberry White Chocolate Chip Coffee Cake Muffins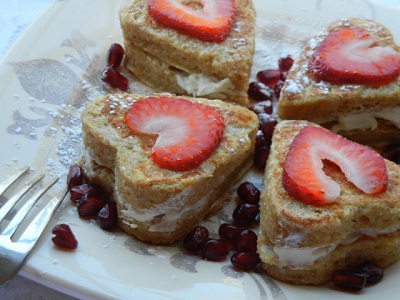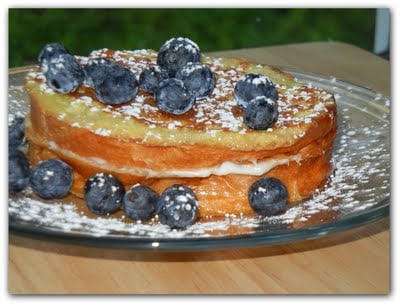 Stuffed Blueberry French Toast
——————————
Oh, yum!! Thanks for sharing this great recipe, Lyuba!
Looks so delicious!
For more great recipes to make for mom on Mother's Day, be sure to check out: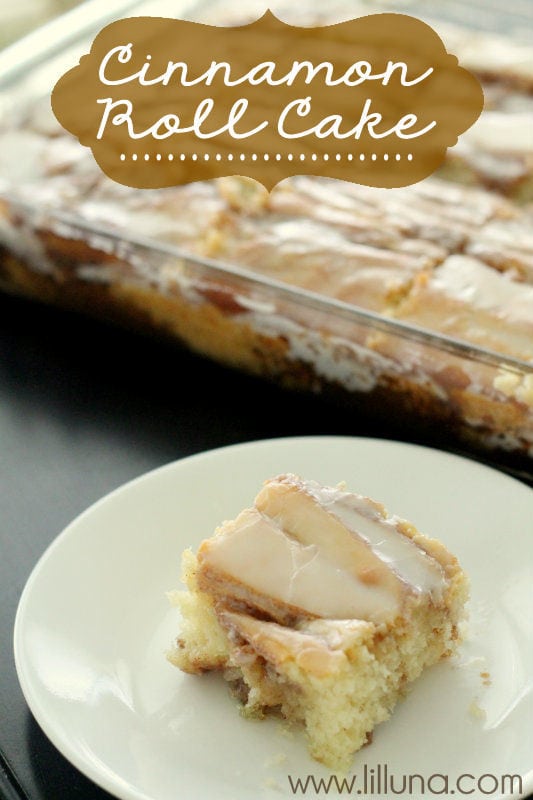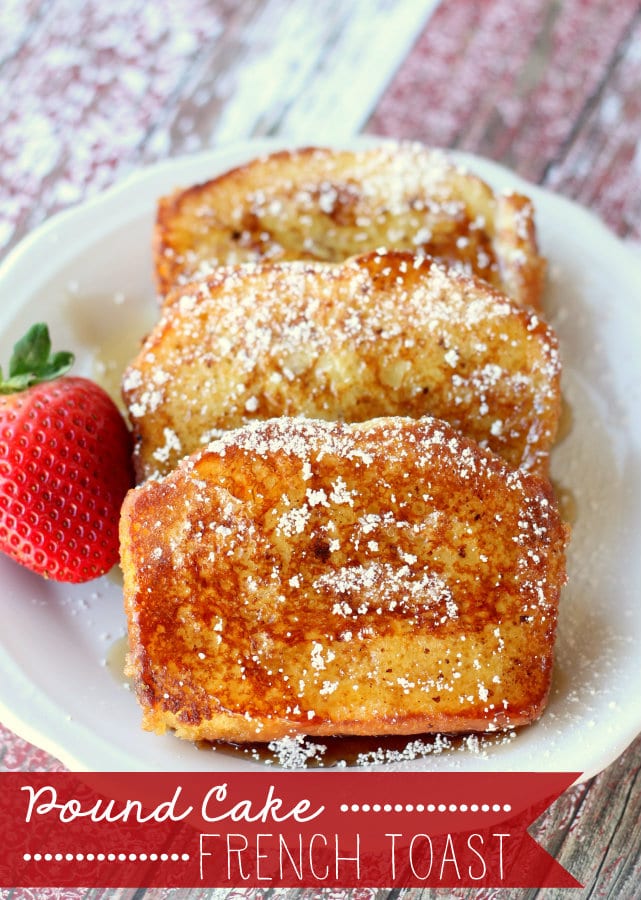 And get weekly emails with monthly freebies by signing up for the Lil' Luna newsletter. 🙂
For even more great ideas follow me on Facebook – Pinterest – Instagram – Twitter – Periscope – Snapchat.
Don't miss a thing – Sign up for the Lil' Luna Newsletter today!
ENJOY!