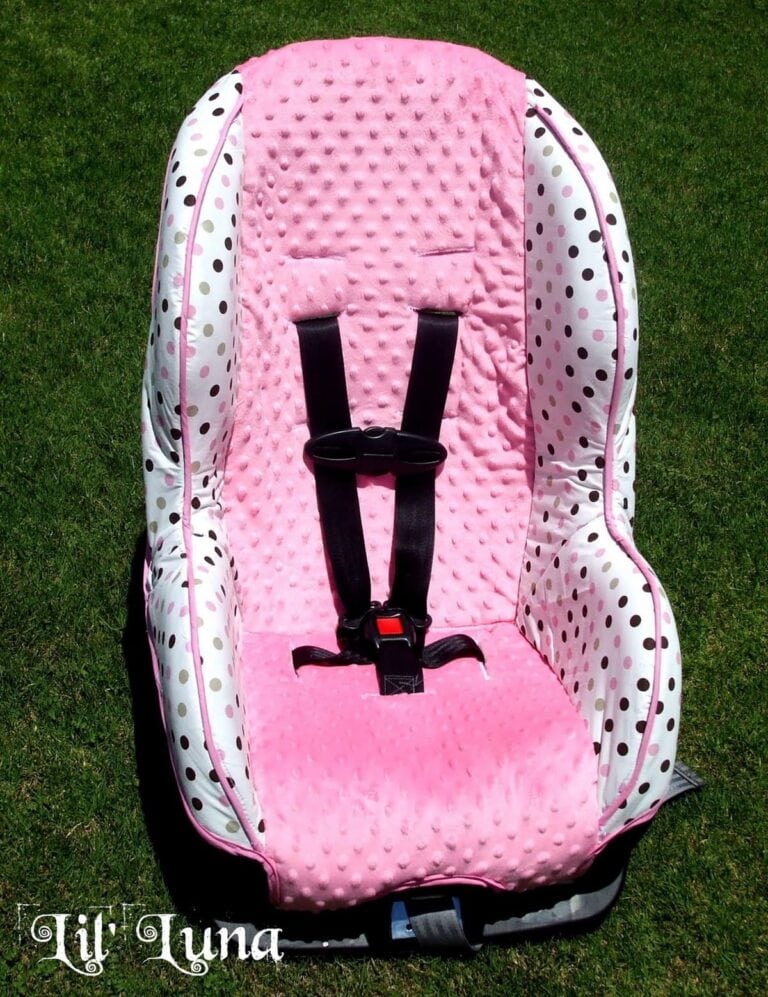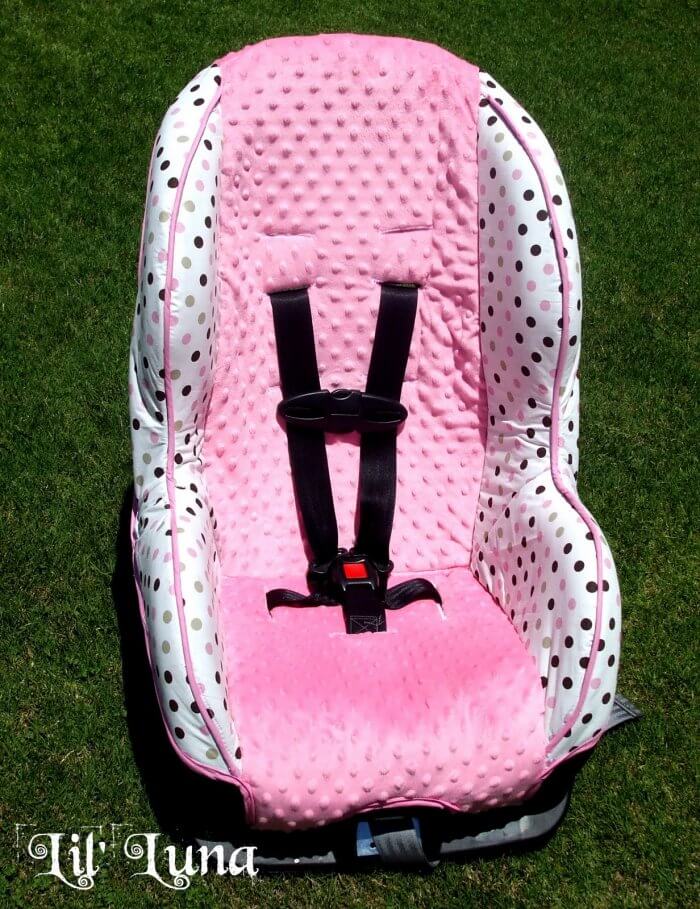 So many people these days have these awesome car seat covers and my SIL, Kristi, is showing an easy way to make this cover without spending a lot of money.
What's so great about all of this is not only will you learn how to make a SUPER DUPER CUTE cover, but you will be able to WASH the cover whenever you want so you don't have to deal with a Nasty Food Covered Car Seat!
Woo hoo!
Car Seat Cover Tutorial:
(This is a reversible forward/backward facing seat. However the steps will work for any seat. Note most infant seats have darts and this tutorial does not cover how to do those.) Fabric Requirements: ½ yard for the middle pieces ½ yard for the sides 3 yds coordinating bias tape Coordinating heavy duty thread
DIRECTIONS:
Prewash Fabric and current car seat cover. Iron.
1.Begin by taking a picture of the back of your own car seat. This will be helpful when sewing the pieces of your seat back together.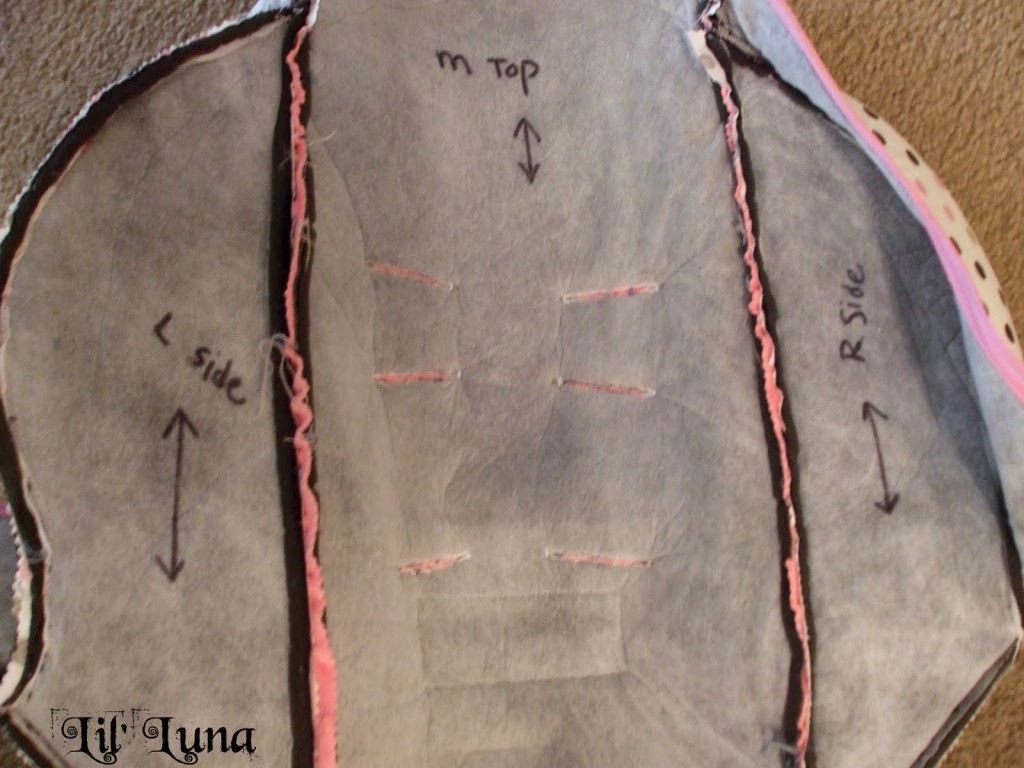 2.Before taking your car seat apart you need to mark where each piece belongs as well as the direction of the nape of the fabric. This car seat has 11 pieces.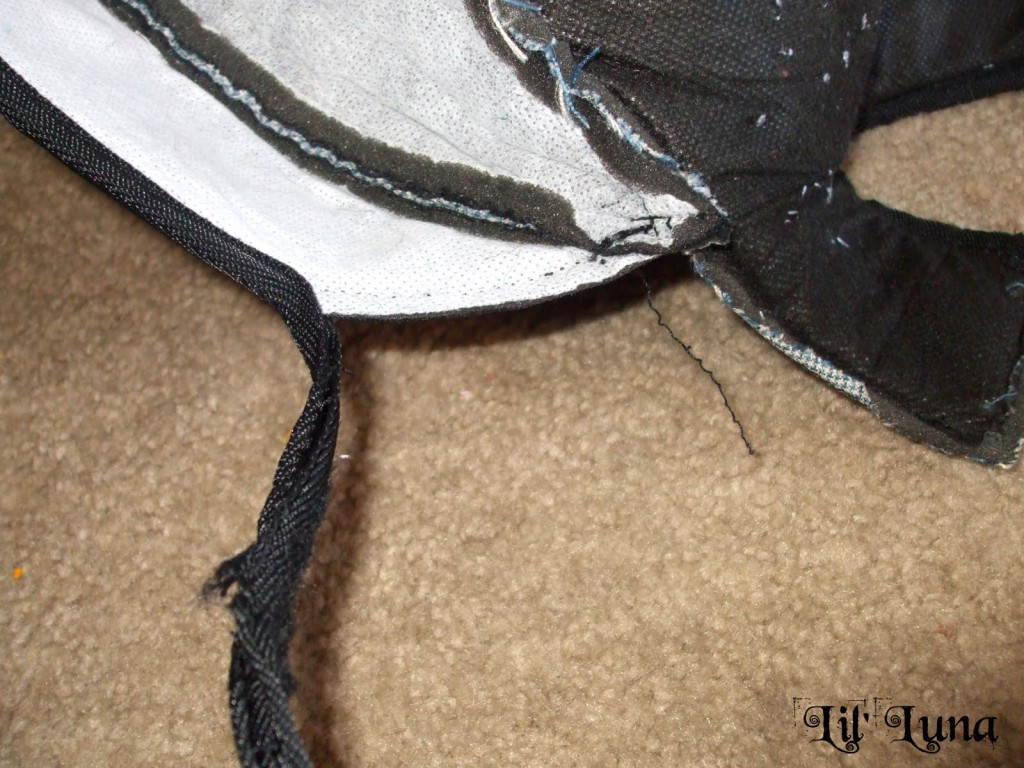 3. Once all your pieces have been properly marked, then grab your seam ripper and begin undoing the seams. (This took me about an hour.)
There will be a binding around the perimeter. Start with that.
It will be helpful to write down or take pictures of the order you took your pieces off. As well as how wide your seam allowances are.
If you cover has elastic, hooks or extra features do not remove them unless they are on a seam.
Example: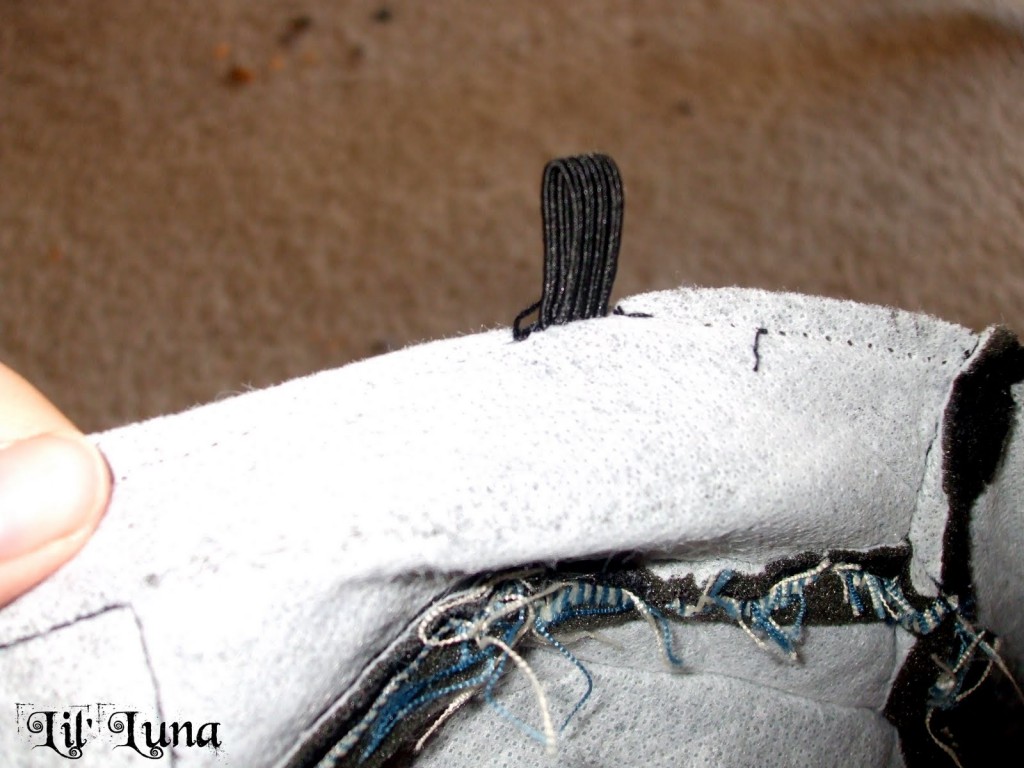 The elastic pieces at the top of the seat were in good condition and so I left them on.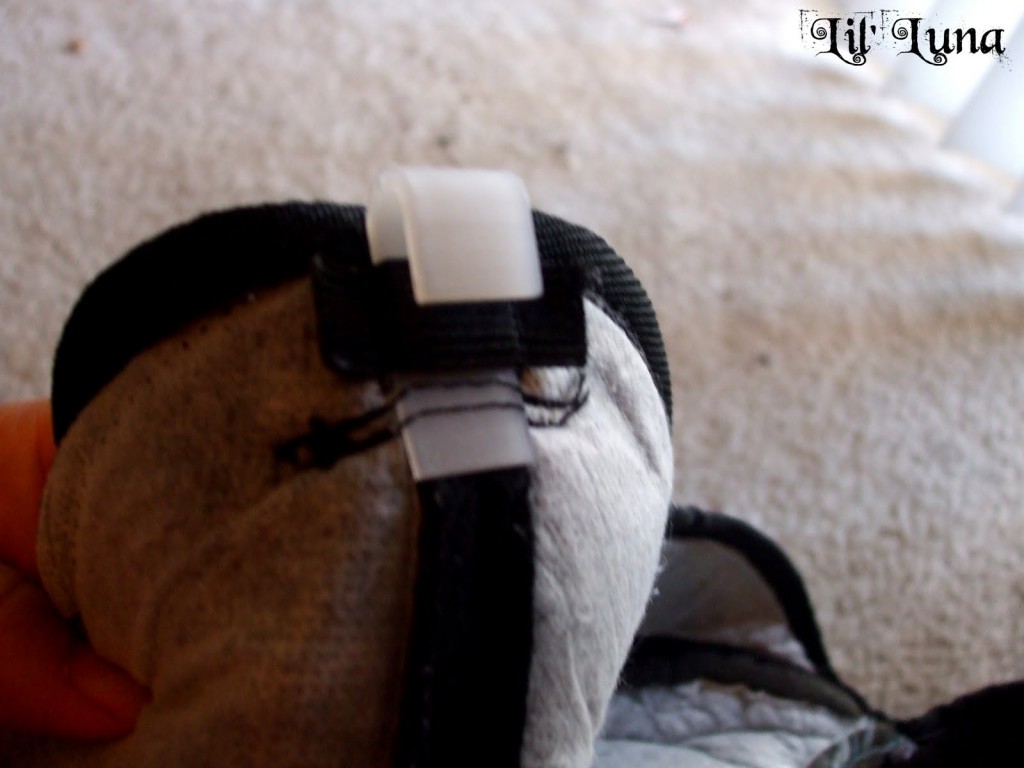 I also had plastic side hooks. These needed to be removed because they were right on a seam.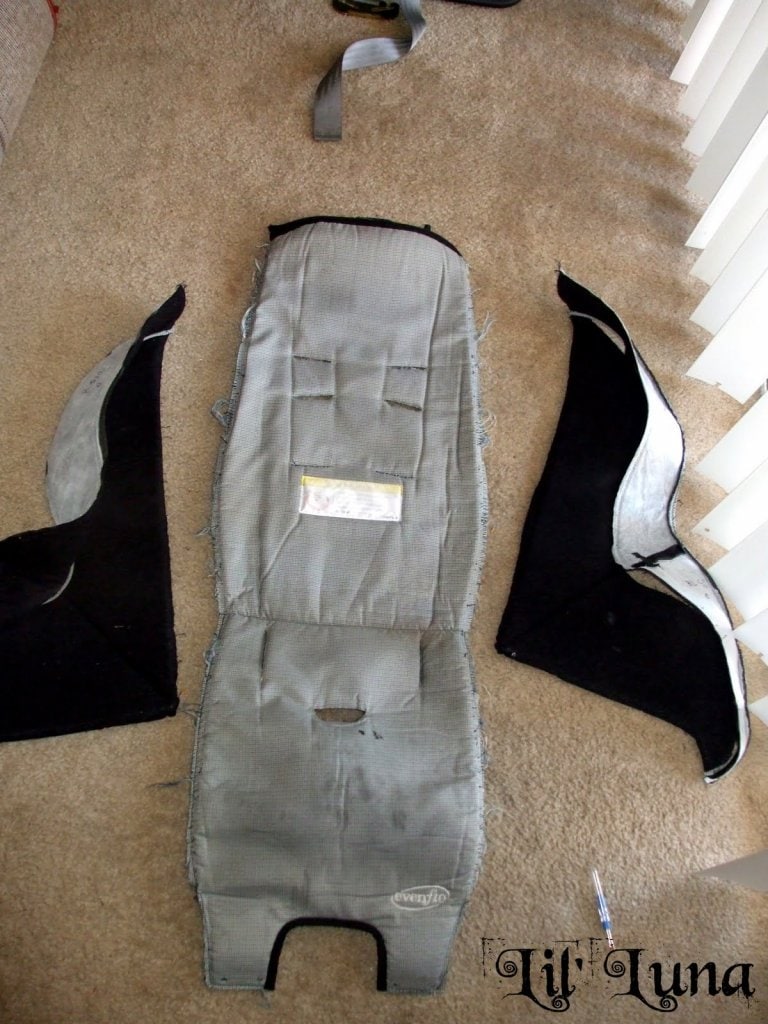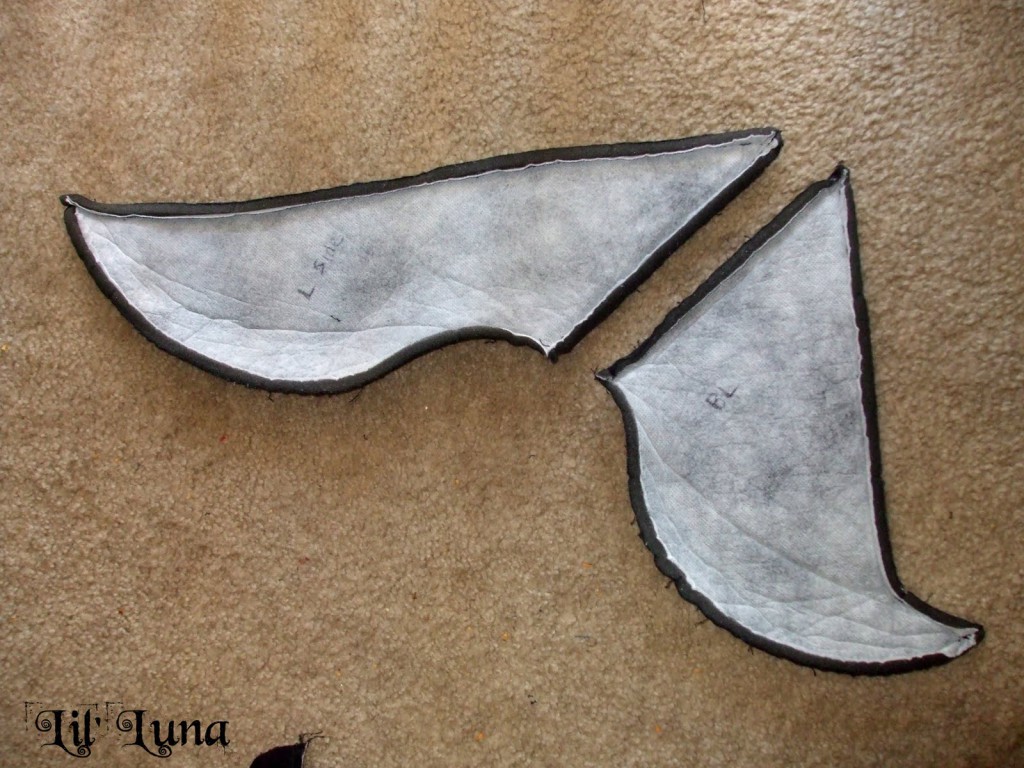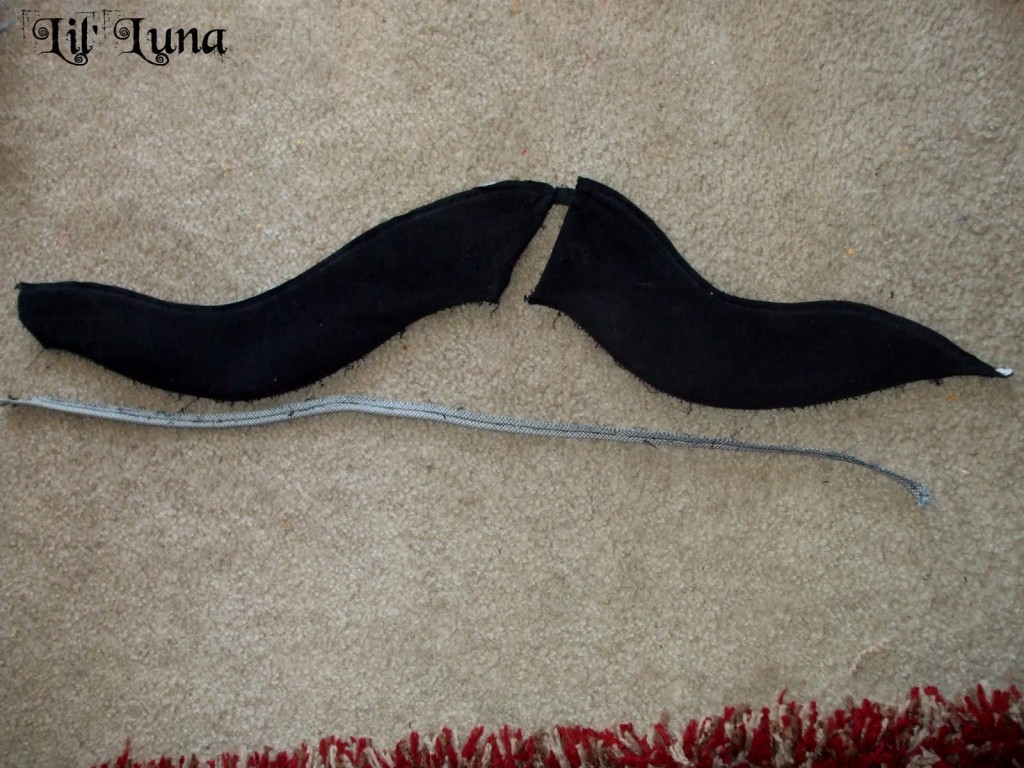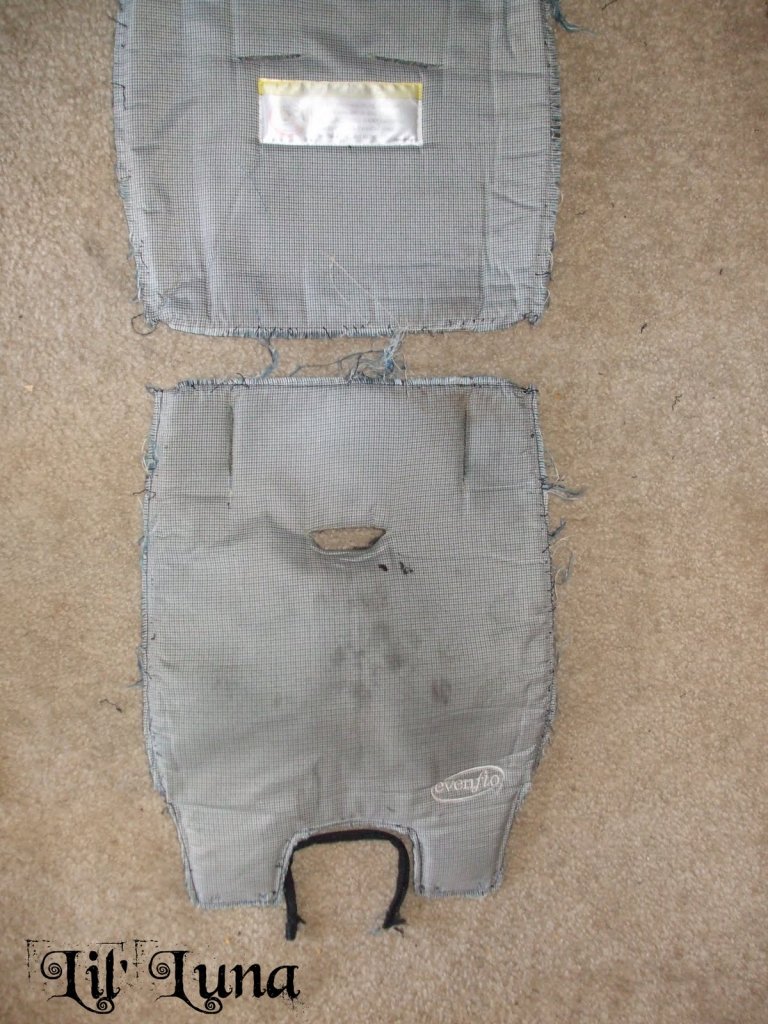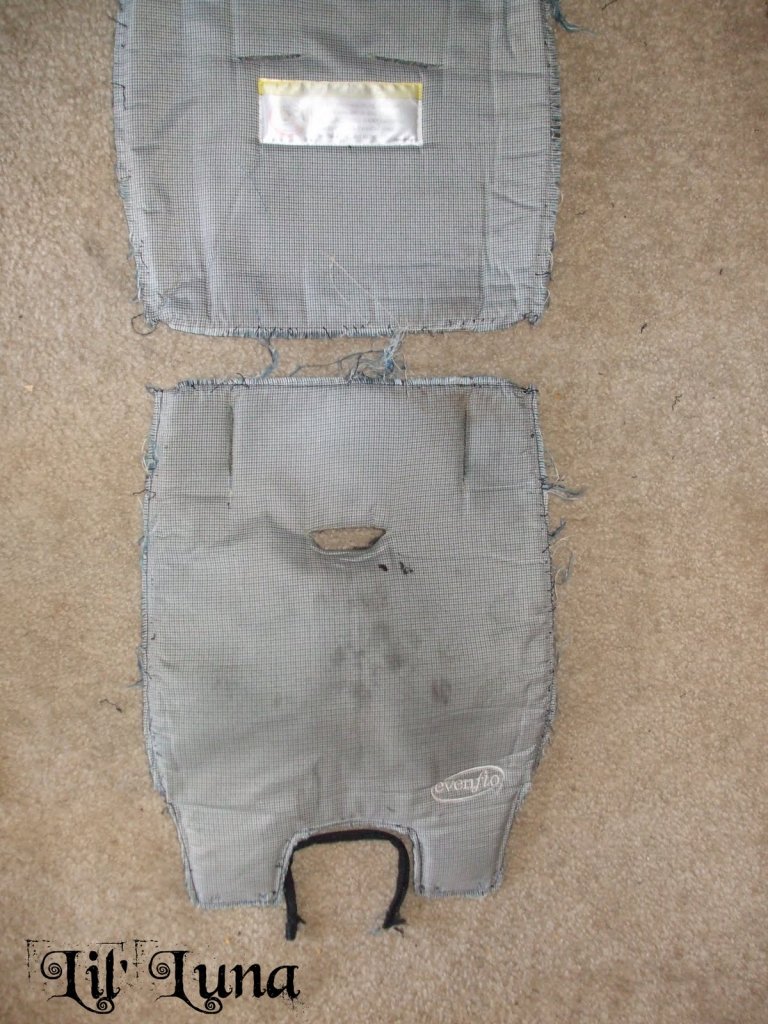 Here is the order that my pieces came off
1.I unpicked the side seams from the center pieces
2. Now I unpicked the center pieces.
3. Unpick the side pieces
4. These next pieces had piping along one of the edges. Mark or Write which edge the piping goes along before taking it off.
5. Once all of your pieces are separate you are ready to cut your new fabric.
Lay your new fabric with the right side down. Lay your pattern pieces with the right side down. Make sure that the nape of the fabric is going the proper way. Refer to the arrows you drew on the back of your pieces.
Example) You are using striped fabric. If you just cut out the pieces randomly then you will end up with horizontal, diagonal & vertical stripes. It is important to make sure the direction of your print/nape are going all the same direction.
Pin and Cut. Since I don't have a serger I like to use pinking shears to cut my fabric as it helps prevent fraying.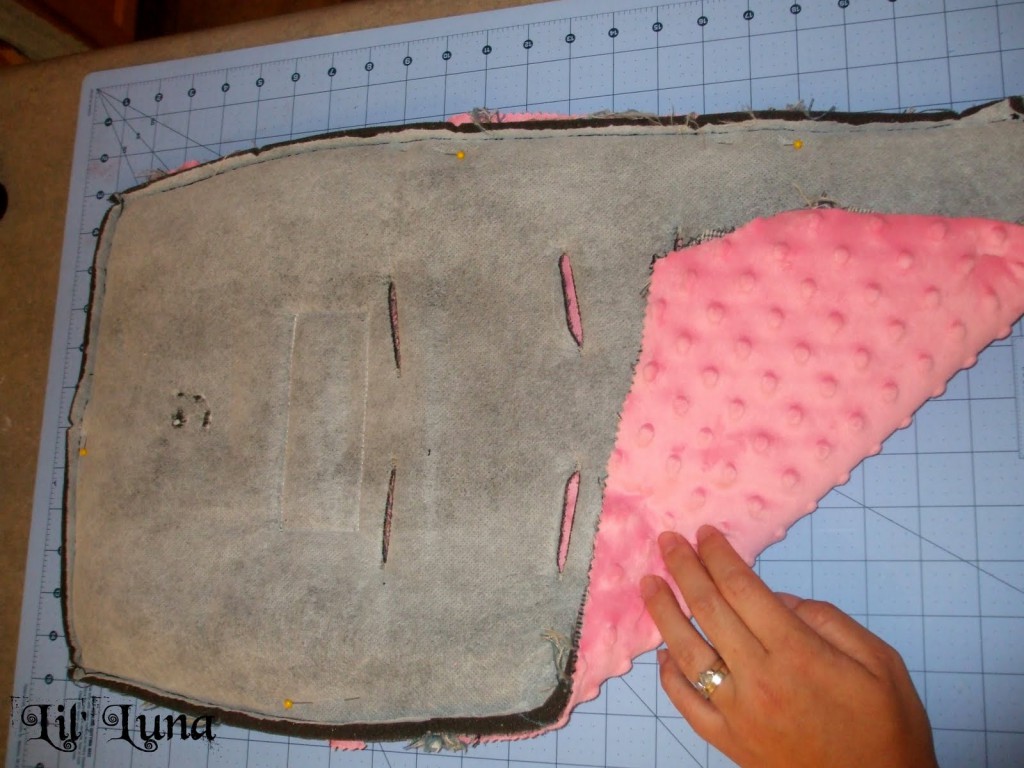 6.
Baste the fabric to the original cover. Or use a serger.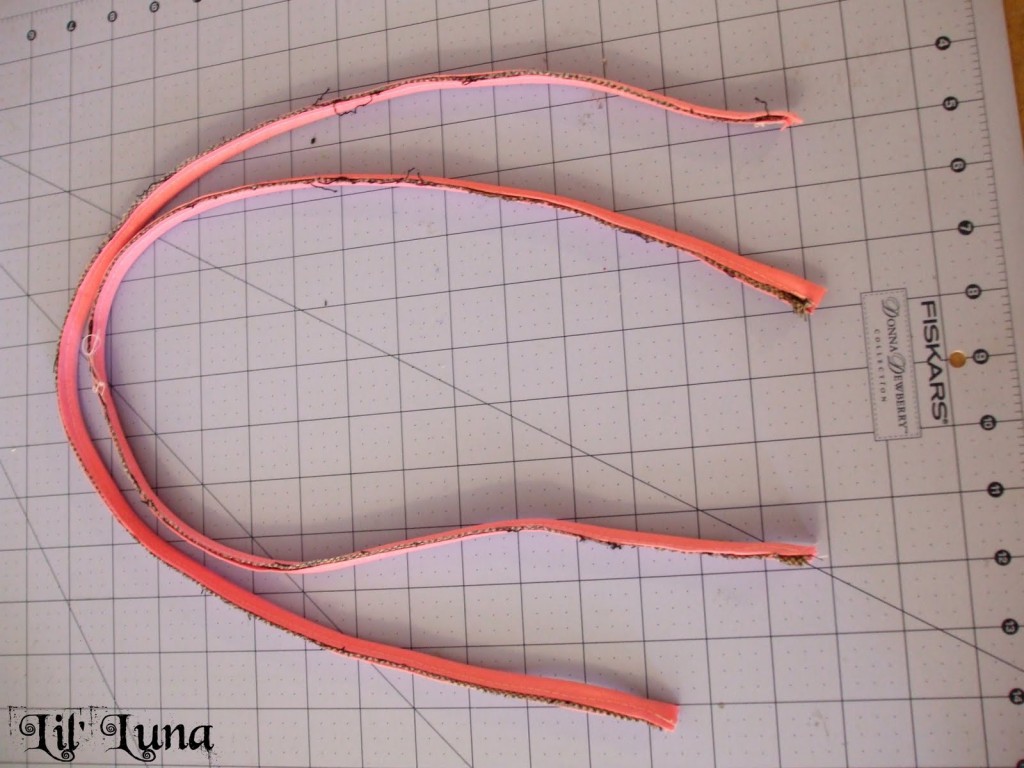 7. For the piping: I did not remove the current fabric covering, but you can remove it if you'd like. I used the same pink bias tape that I will use to recover the perimeter.
8. Make button holes: Refer to your sewing machines manual. There were 9 holes on this cover.
I do my button holes by "hand". Here are the steps: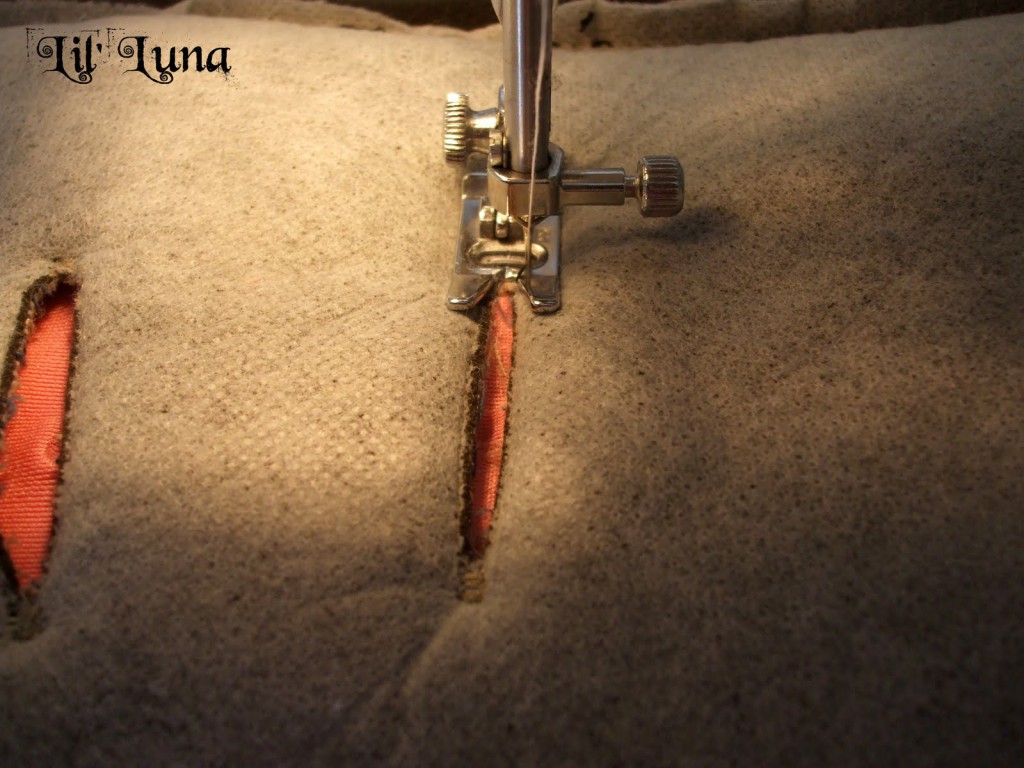 1.Adjust stitch width to 4 and length to 0
Make 4-5 stitches at the top of the hole.
2.Adjust stitch width to 2-3 and length to ½ Sew
down the right side of the button hole.
3. At the end of the side lift foot (not Needle)
turn fabric 180 degrees. Sew top stitch over
the stitching you just made.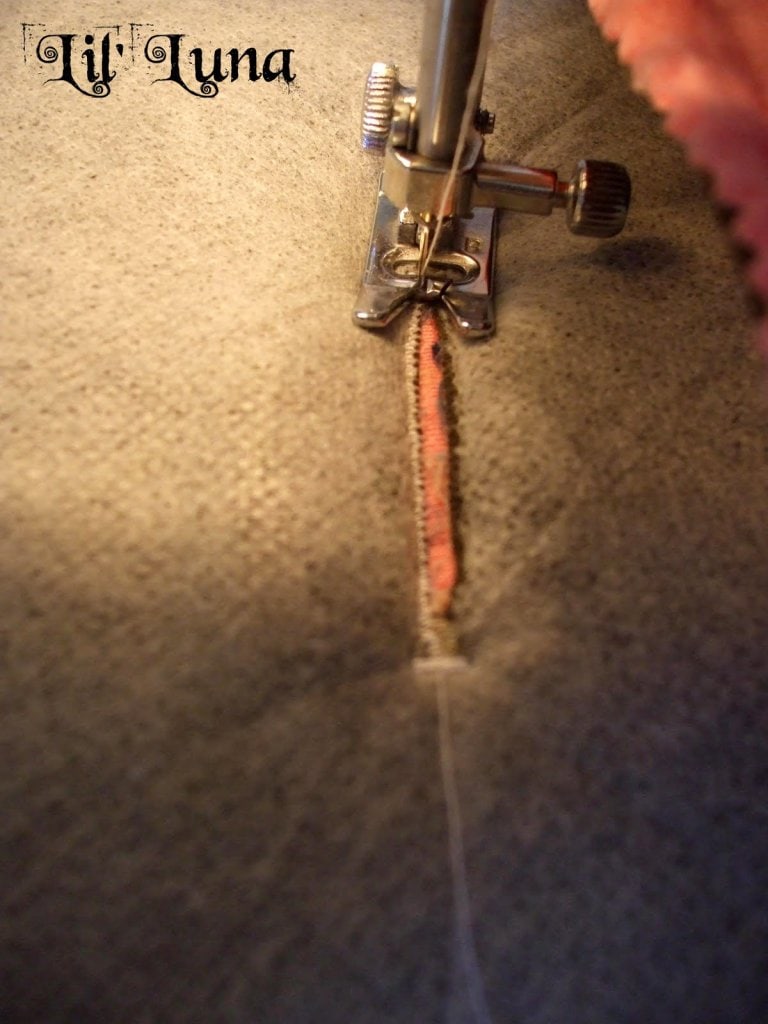 4.Once back at the top sew down the left side of the button hole.
5.At the bottom Repeat step #1
6.Then readjust stitches again (Step #2) and repeat sew top stitch.
Use your seam picker to open your new hole.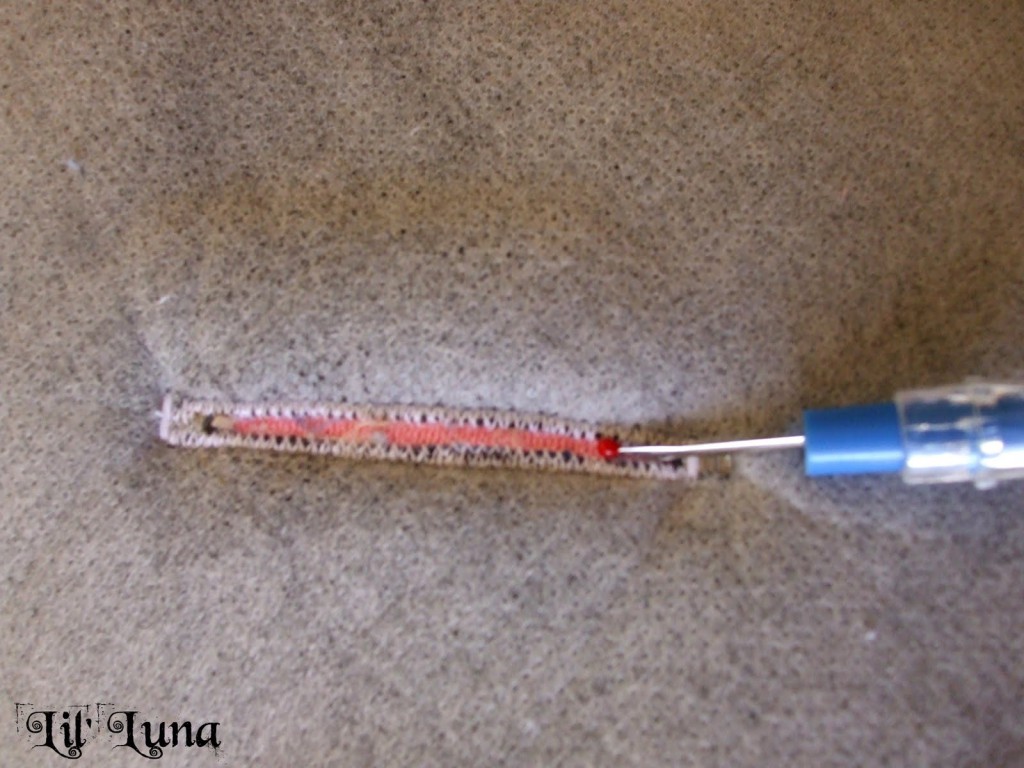 8.Now it's time to sew your pieces back together. Refer to your notes/pictures.
Helpful hints when reassembling your pieces:
-Use Heavy Duty Thread.
-Use a straight stitch. I sewed mine with the back of the fabric facing up so that I could follow the original stitch lines.
-Refer to the notes/pictures you took for the order.
-Once you sew a side check for any holes in the seam. Correct where applicable. (I had a lot of corrections to make when I sewed the piping pieces together)
-Once all the pieces are sewn back together put it in the car seat to make sure that it fits properly. Adjust where necessary.
-Be aware of any hooks that were left on.
9.Now finish it off with the bias tape binding.
Here is how I like to do my binding otherwise I always have to go back and fix holes and it doesn't look as nice.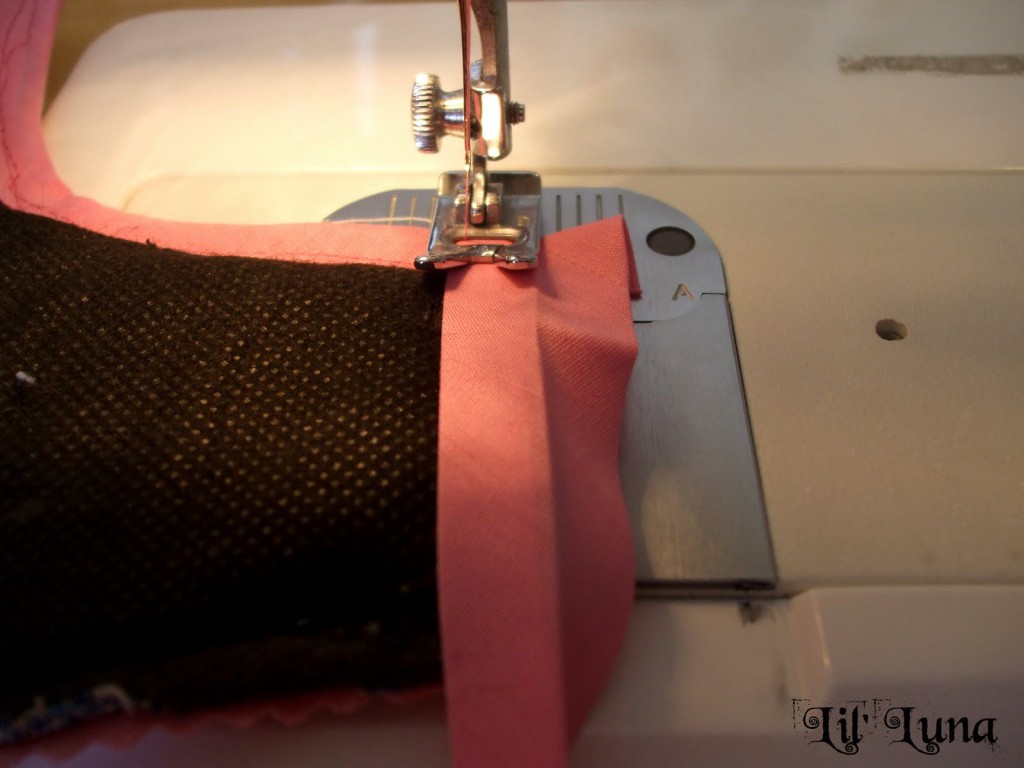 1.Open the bias tape match the center of the tape to the edge of the pattern. Sew all the way around. Make sure that the tape stays on the edge.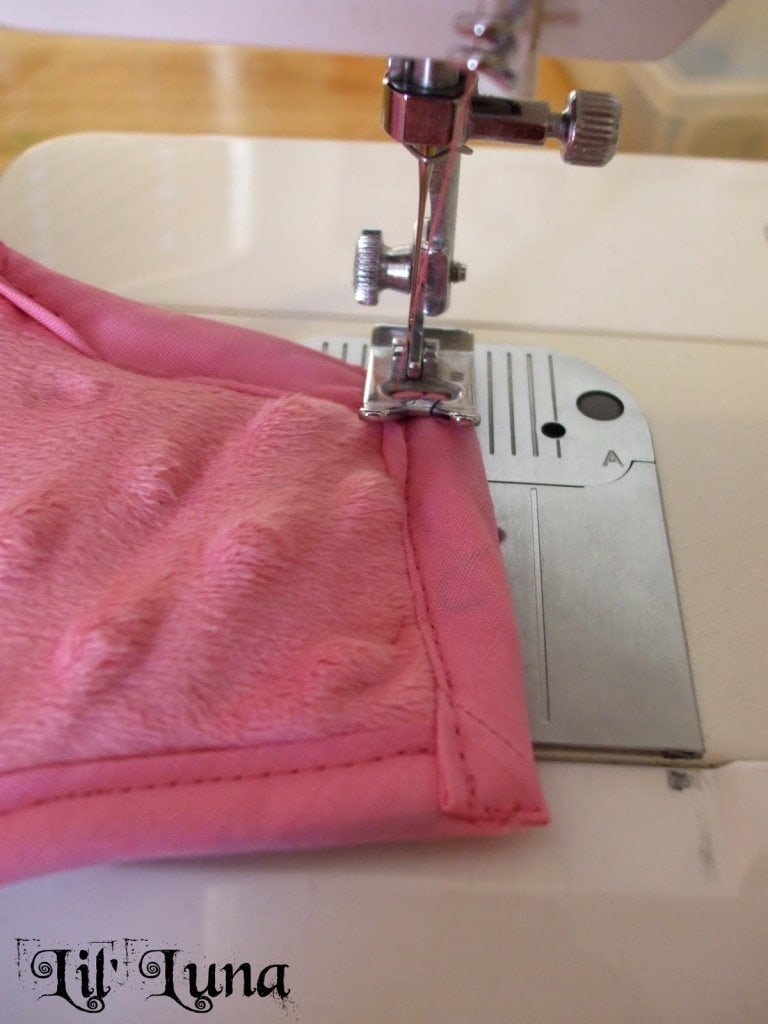 2.Turn piece over and fold tape over the top.
Now sew the top piece.
10.
Reattach any hooks that had to be removed.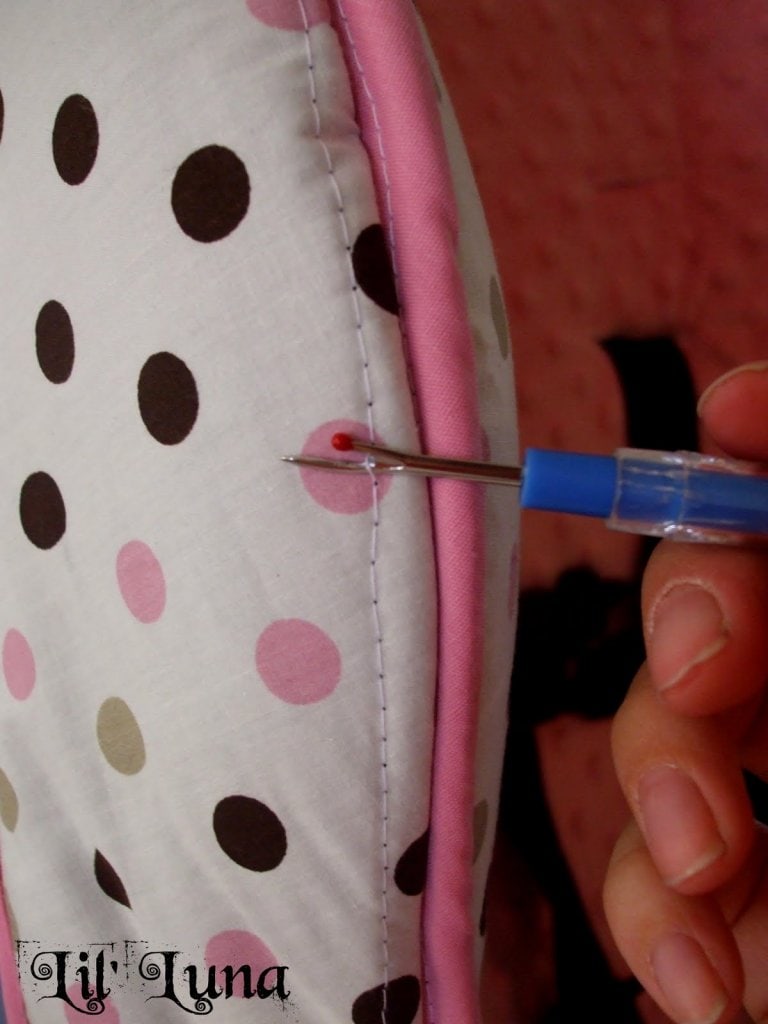 11.Unpick any basting stitches that are visible.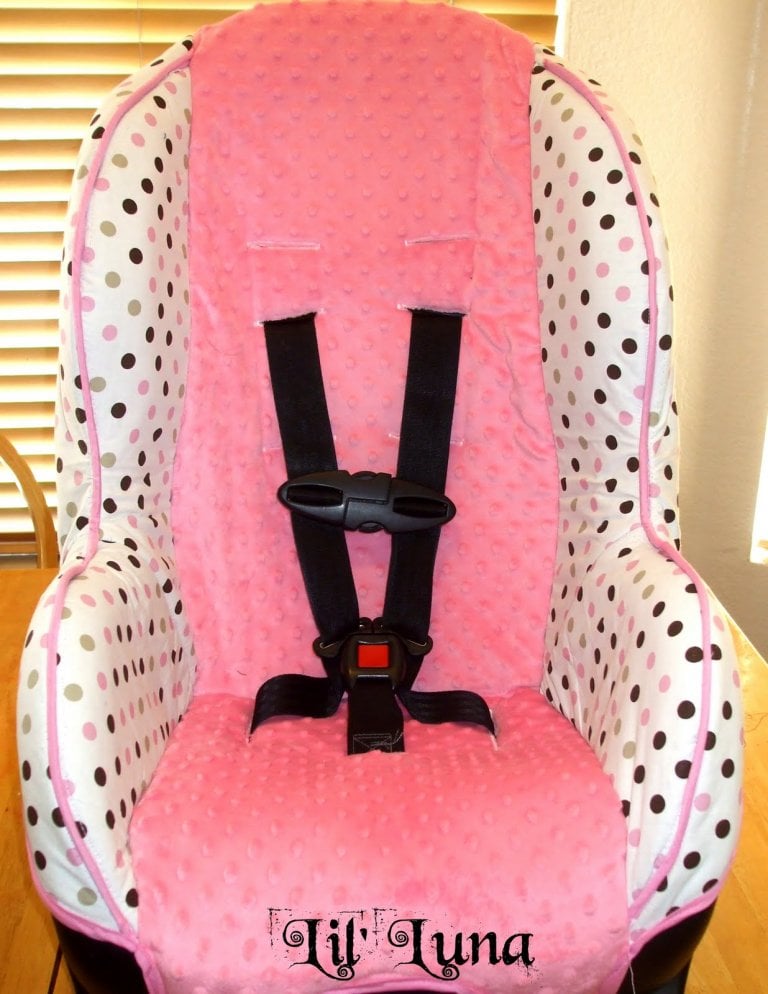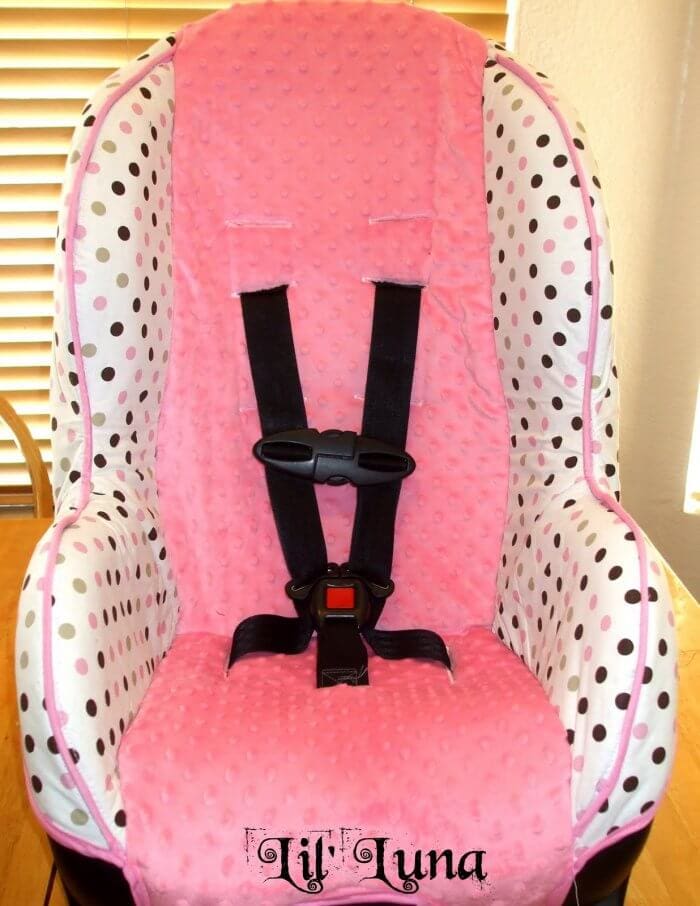 And you are done!!
Thank you so much, Kristi, for this awesome tutorial!!
For more great tutorials of things to make for baby be sure to check out:
ENJOY!