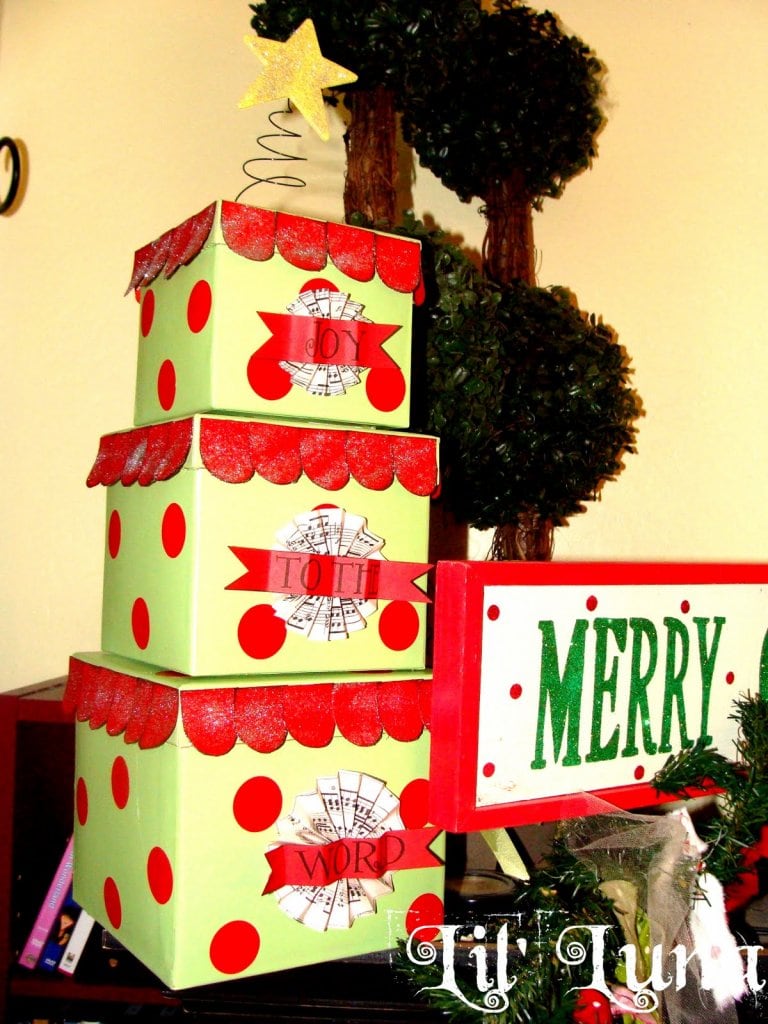 I was so thrilled to have been asked to participate in
I Heart Naptime's Crazy Christmas Crafter Event. This is what I made for her site last week.
I hope you like it…
It was so fun and easy to make, and what's even better is I had all the supplies at home and didn't have to buy any of it (SCORE!)
Even if you do not have the supplies lying around your house like I do, everything can be bought for about $10-$15 – not too bad.
Here is what you'll need…
SUPPLIES:
-Gift Boxes-Spray Paint-Vinyl Dots or Paint-Cardstock-Scissors
-Mod Podge
-Glitter
-Hot Glue Gun
-Wire
-Wood Star
-Polyurethane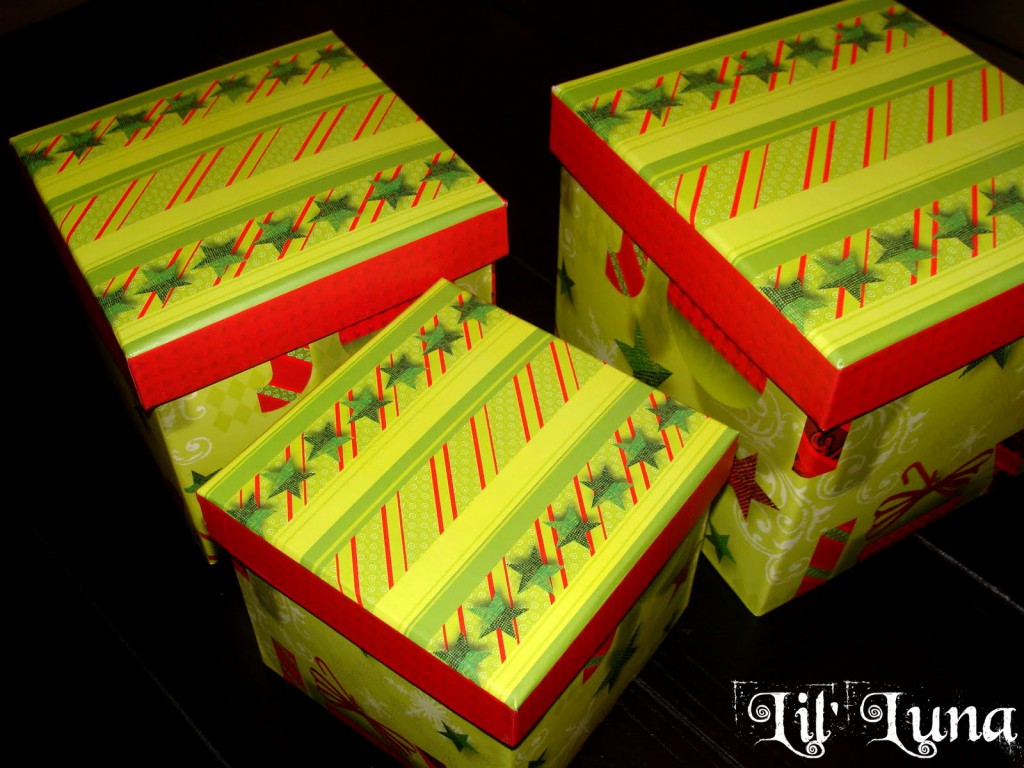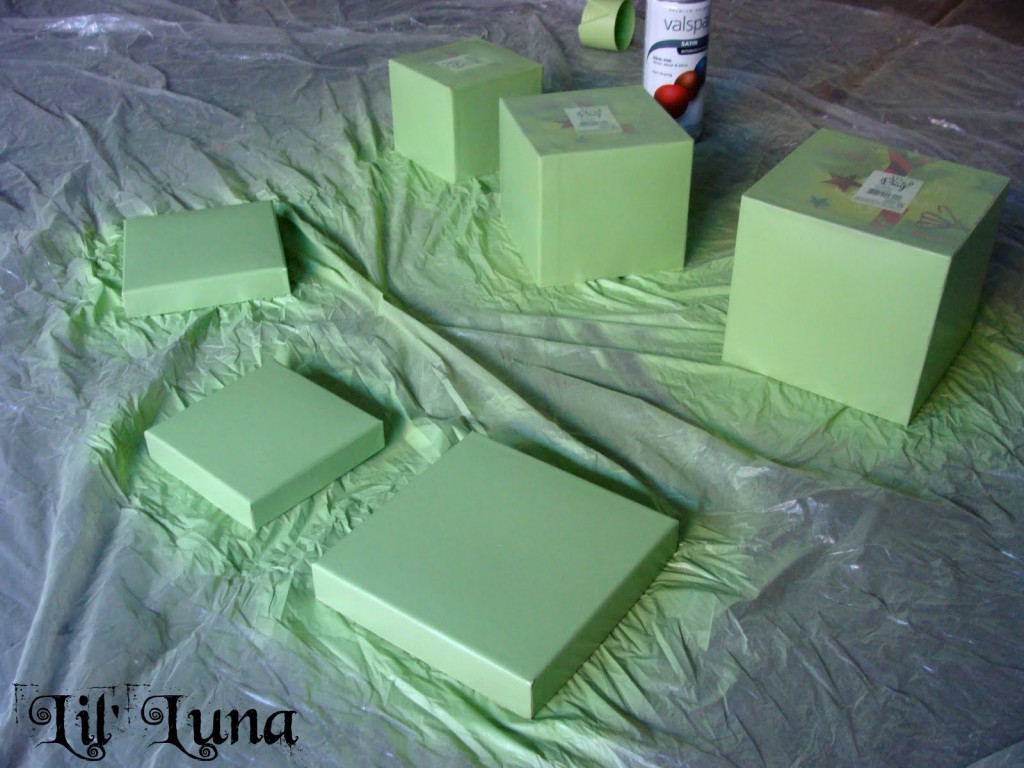 1. Begin by spray painting your gift boxes. Let dry.

2. Add vinyl dots or add dots or stripes using paint. (Let dry if using paint).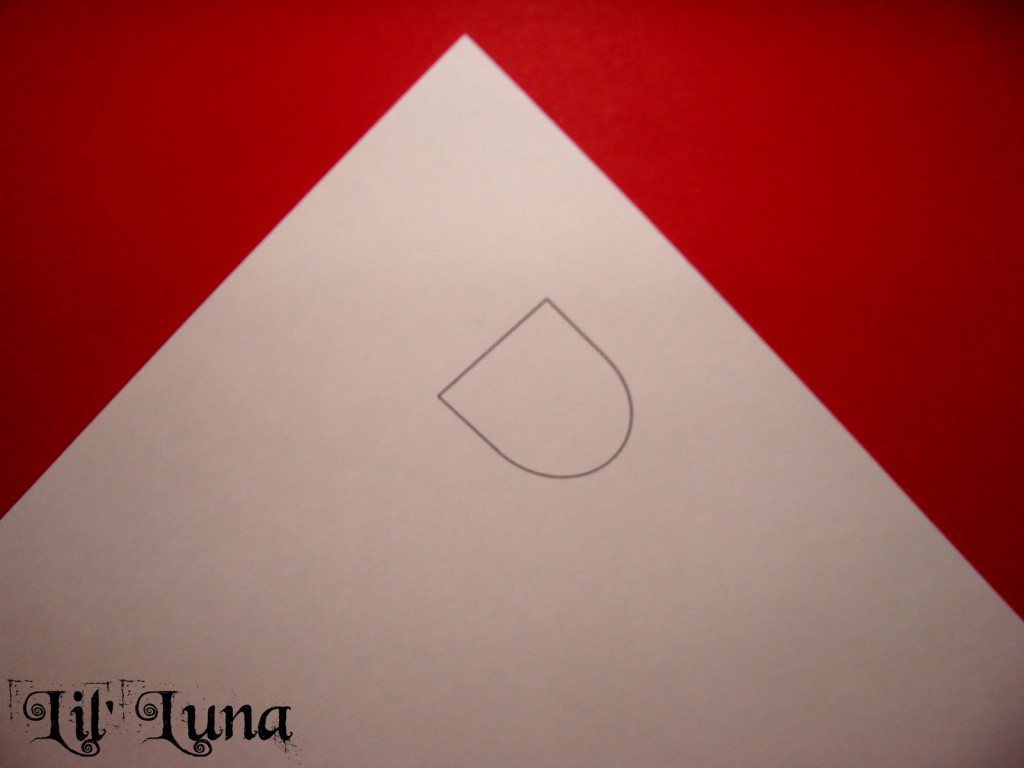 3. Print out scalloped shape from any Word Program
(I have Microsoft Word – Go to Insert – Shapes).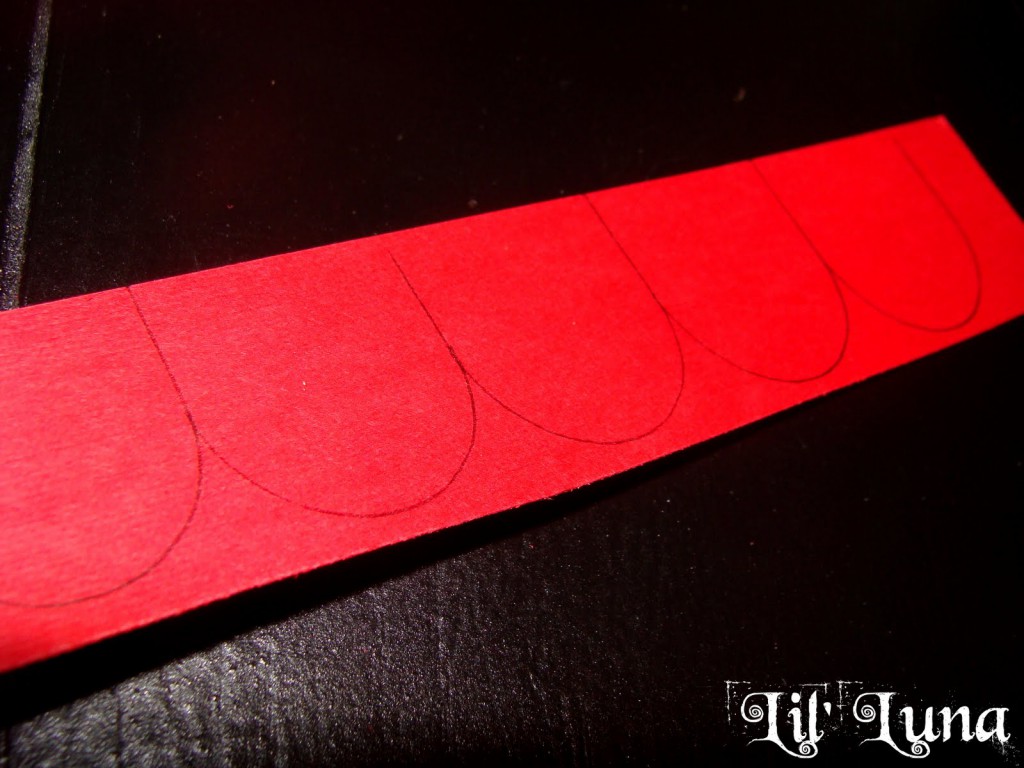 4. Trace onto cardstock several times and cut out.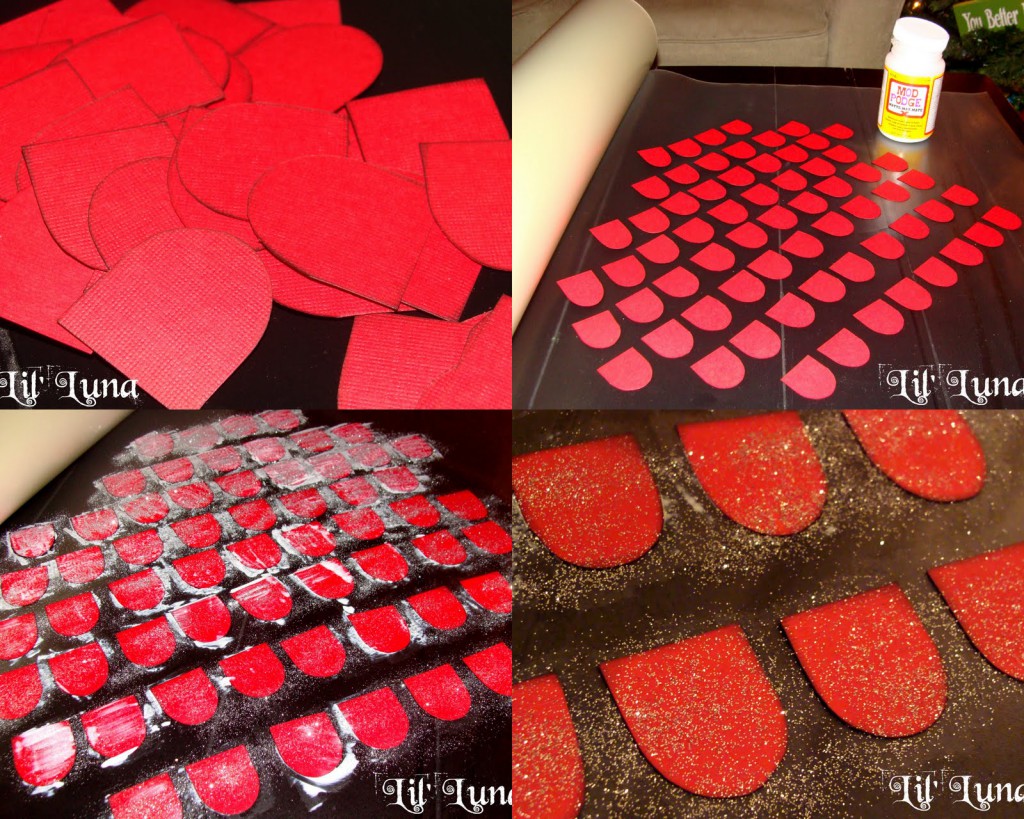 5. Lay out scallops onto a sheet. I placed mine on adhesive so I could apply mod podge easier. Distress edges with stamp pad if desired. Apply thin layer of mod podge and add glitter. Let dry. Add thin layer of Polyurethane to help glitter stay on. Let dry.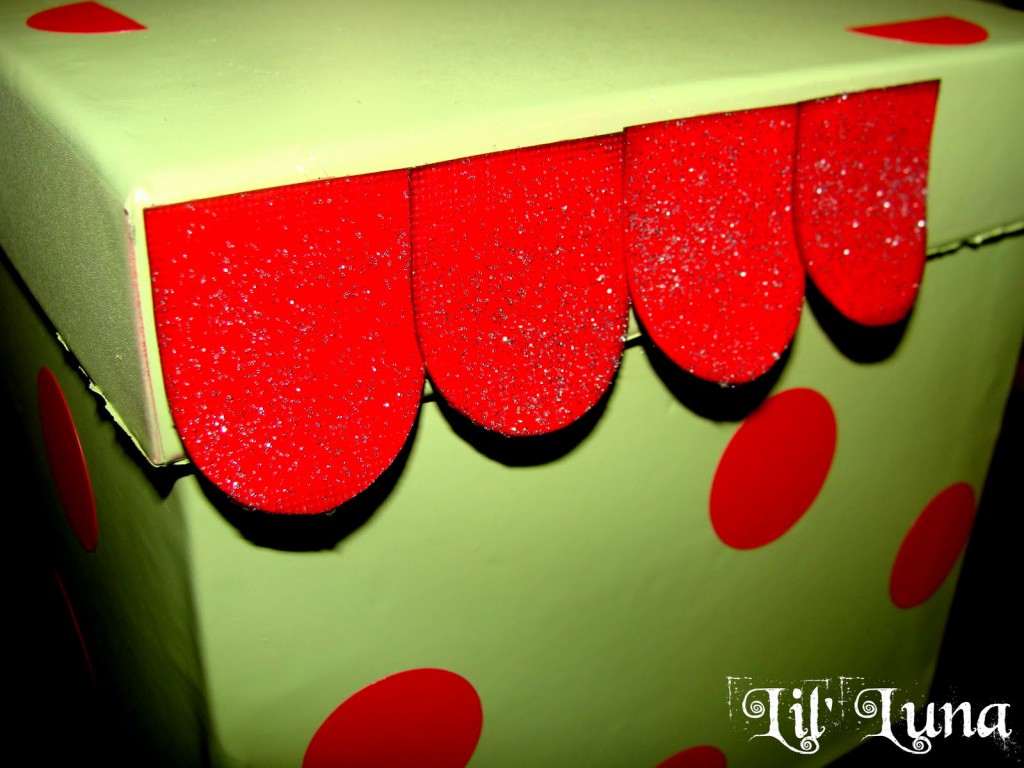 6. Hot glue scallops onto boxes, and curl edges up for more flare.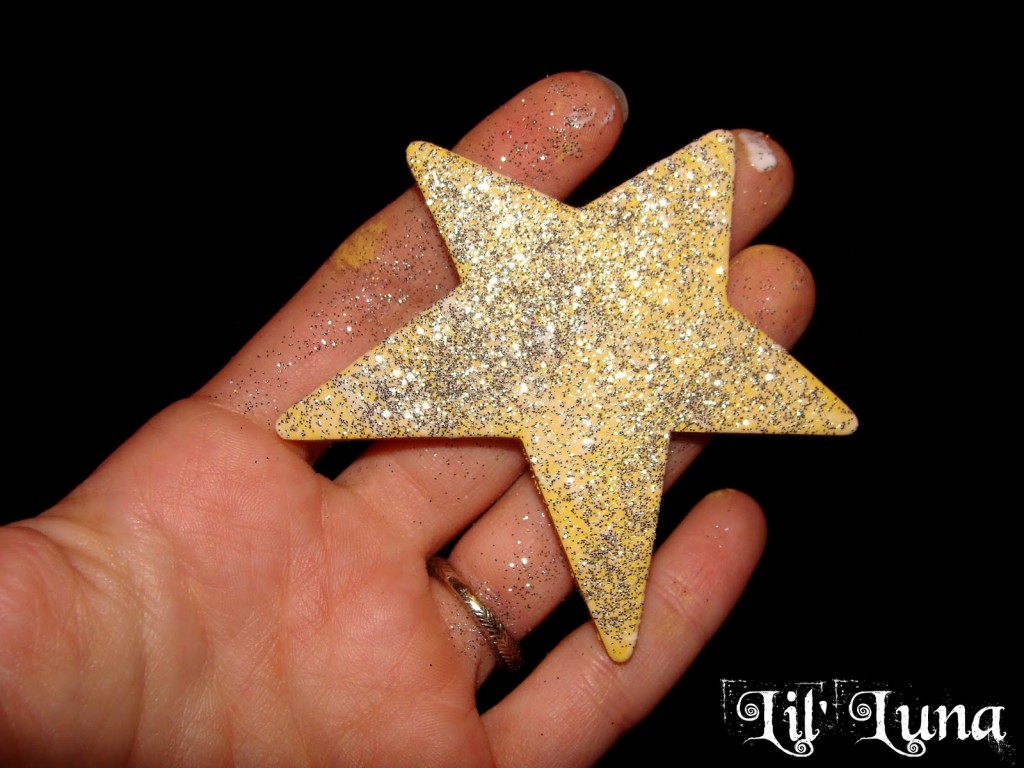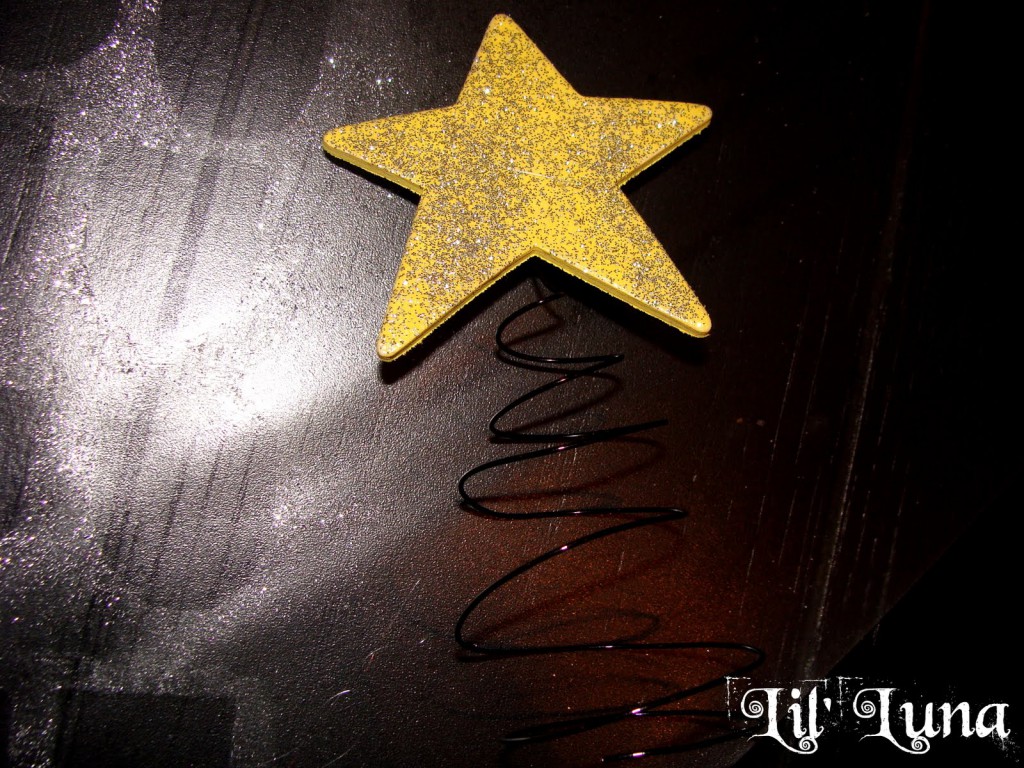 7. Paint wood star and add glitter. Hot glue to twisted wire and hot glue to the top box.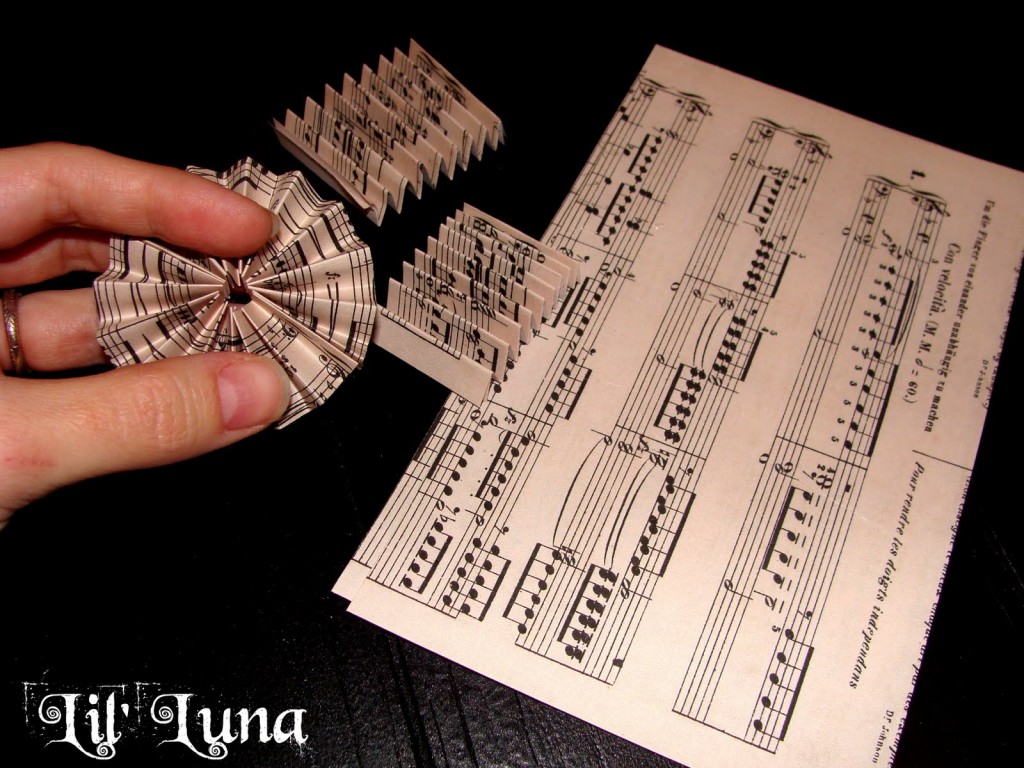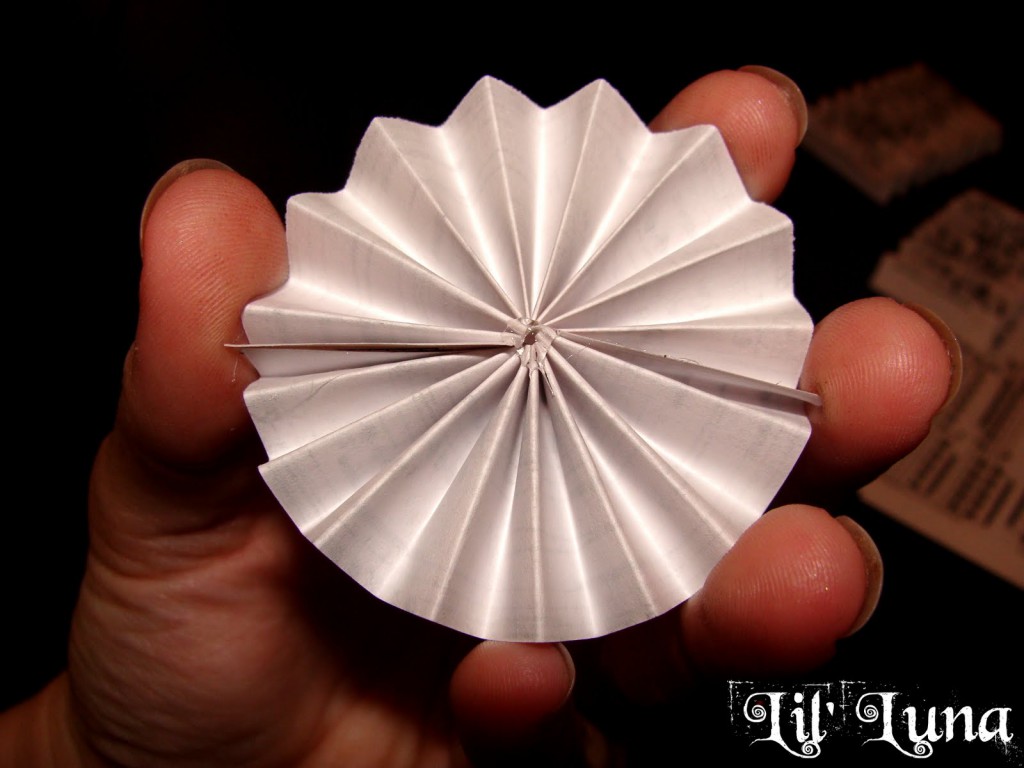 8. Make paper accordion flowers, by cutting out strips of paper (I got my vintage sheet music from Graphics Fairy). Depending on how large you want your circle to be, you will cut the strips half that width. For example, if you want the accordion circles to be 2 inches, you will need TWO 1 inch strips. Zig Zag back and forth. Hot glue ends and hot glue the other ends so it forms a circle. Invert in and hot glue centers.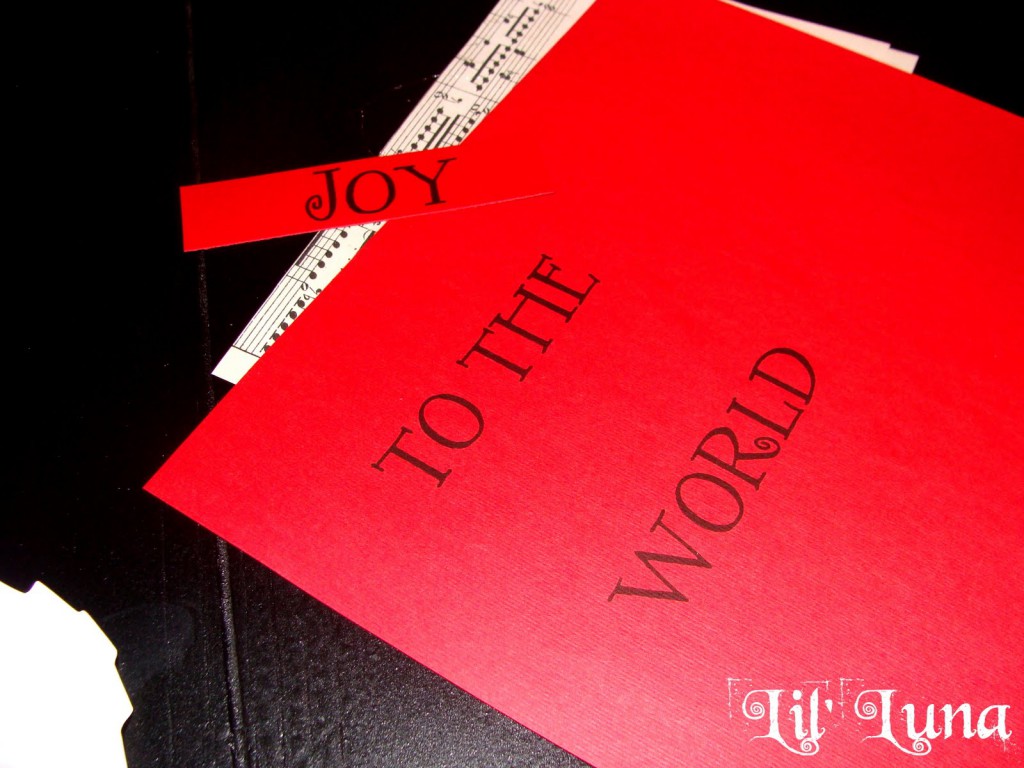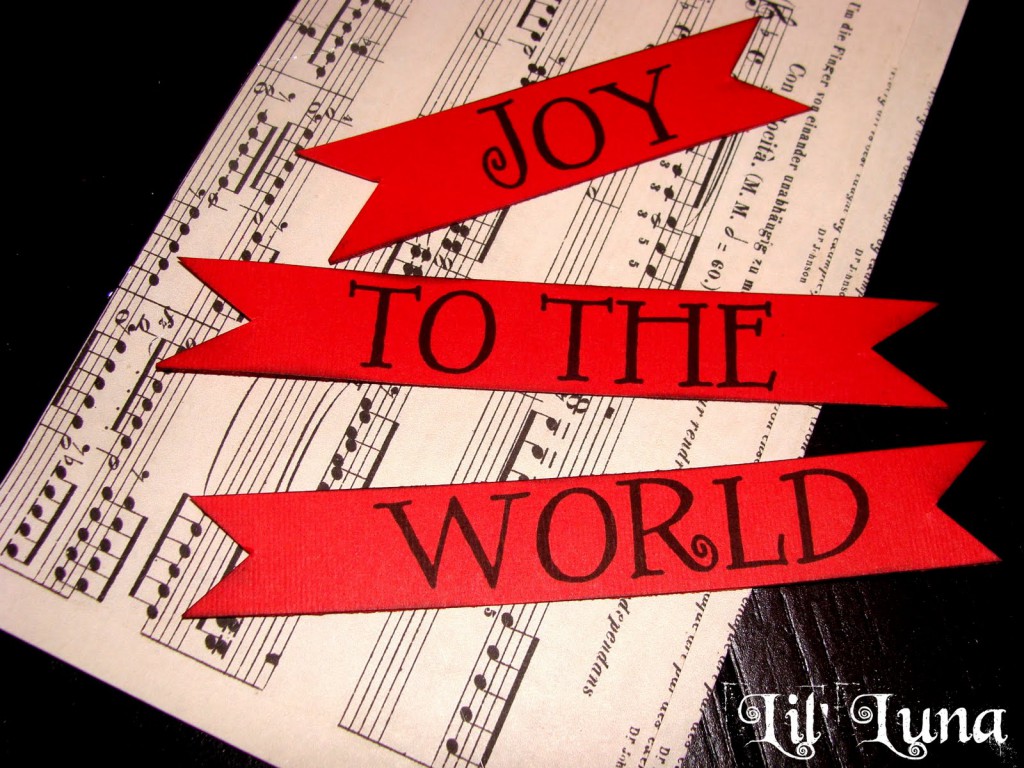 9. Add words by cutting out strips and adding to accordion flowers.

10. Hot glue to gift boxes.

Voila!
A Fun, Whimsical Christmas Tree made from Gift Boxes!
I hope you like it!
For more fun Christmas projects be sure to check out: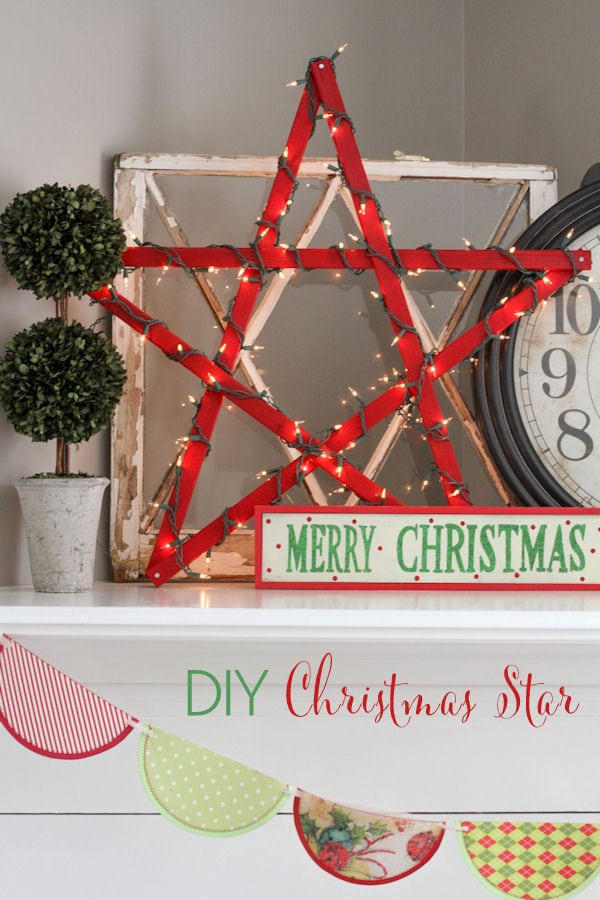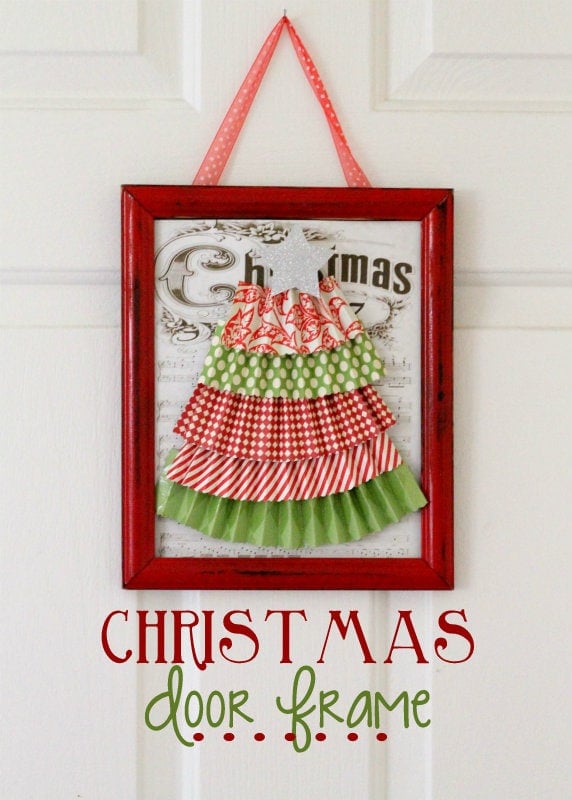 Christmas Frame Wreath Tutorial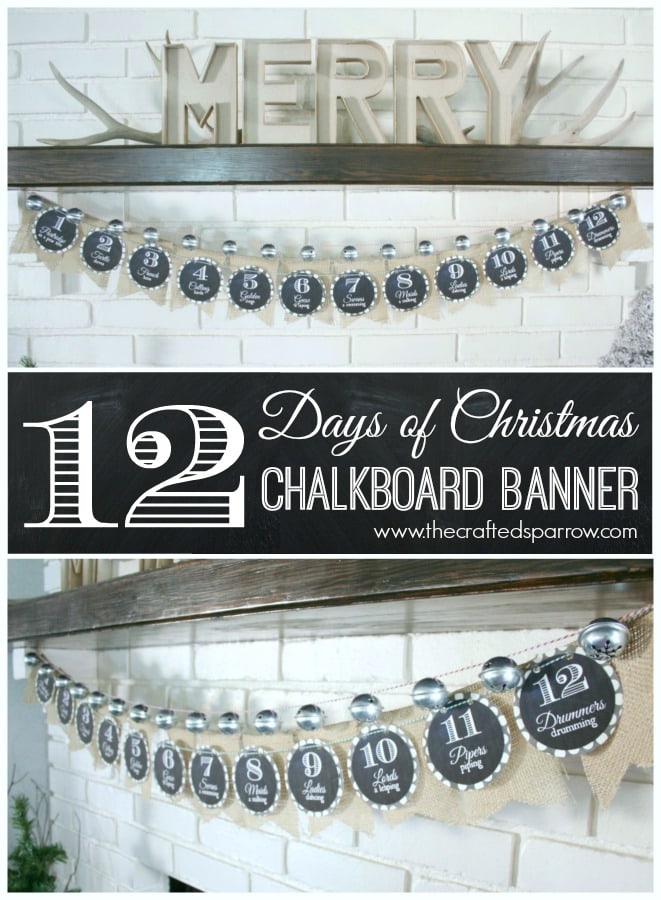 12 Days of Christmas Chalkboard Banner
For all Christmas ideas go HERE.
For all Crafts & Tutorials go HERE.
And get weekly emails with monthly freebies by signing up for the Lil' Luna newsletter. 🙂
For even more great ideas follow me on Facebook – Pinterest – Instagram – Twitter – Periscope – Snapchat & YouTube.