I'm finally getting around to hanging things on the walls in our new house, and it is SUCH a great feeling. I've never been one for blank walls, so I've been having a blast getting things up and situated.
People often ask my opinion on how and where to hang pictures, and I feel like I never know what to tell them. The reason for that is because I LOVE to hang in tens, which means I'm a big fan of GALLERY WALLS. I know not everyone loves them and still like to hand in threes, but I love as much decor and as many photos as possible. Because of that, I wanted to share some ideas on some gallery walls I've seen on the web to maybe inspire you while you are hanging items in your home. There really are so many options, so it's completely up to you how to do it. You can continue to hang in smaller numbers or finally embrace the gallery walls like I have. Either way, I'd love to see pictures from your home, so be sure to email me them!!
I think you will find having lots of pictures will make you happy. I LOVE looking around my home and seeing all those I love adorning the walls. 🙂
Photo Gallery Walls: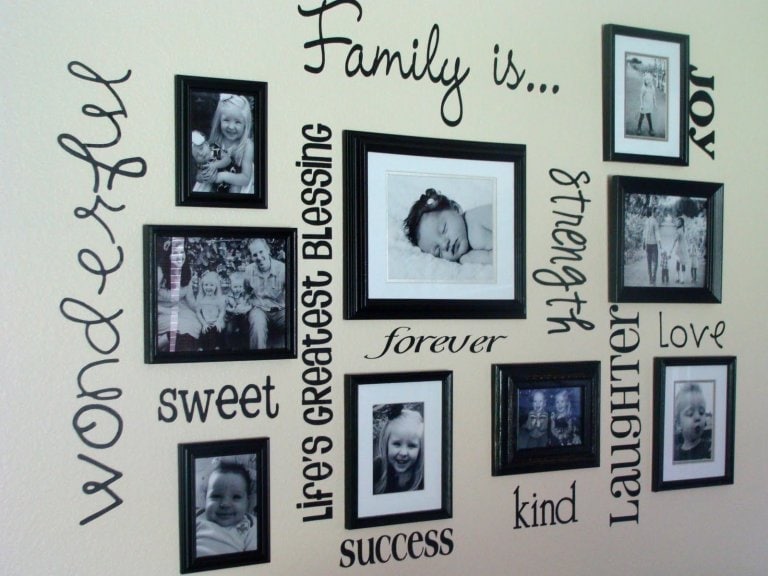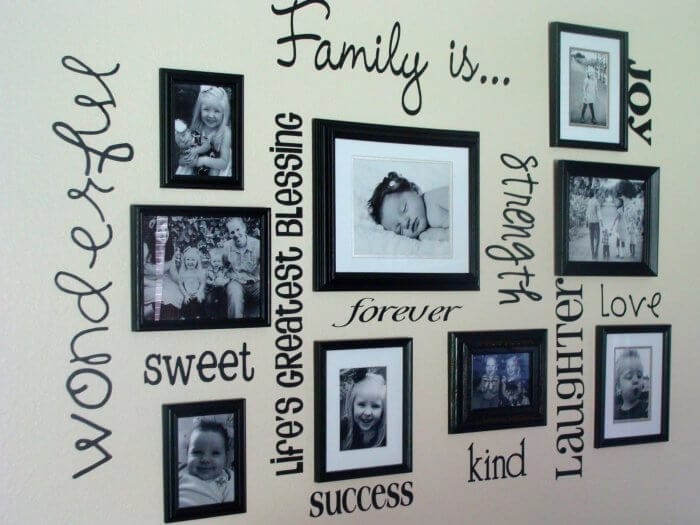 VINYL and PHOTO GALLERY WALL
For this gallery wall in my home, I found all the frames at Goodwill for a total of $8! I spray painted them all black and then got all my pictures printed for about $10. Because I like to change things up the hubby suggested I use Command Strips to hang the pictures so that is what I did. I first had everything laid out to know how to hang them and went from there. 😉 It may have been time consuming but I LOVE how it turned out!!
Since then, I've done a myriad of gallery walls…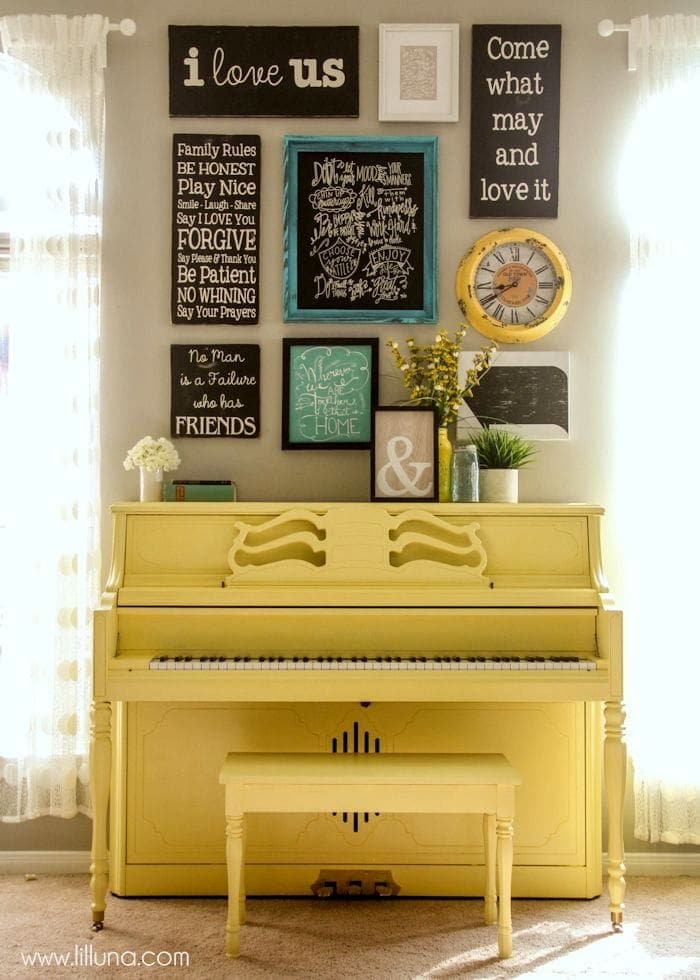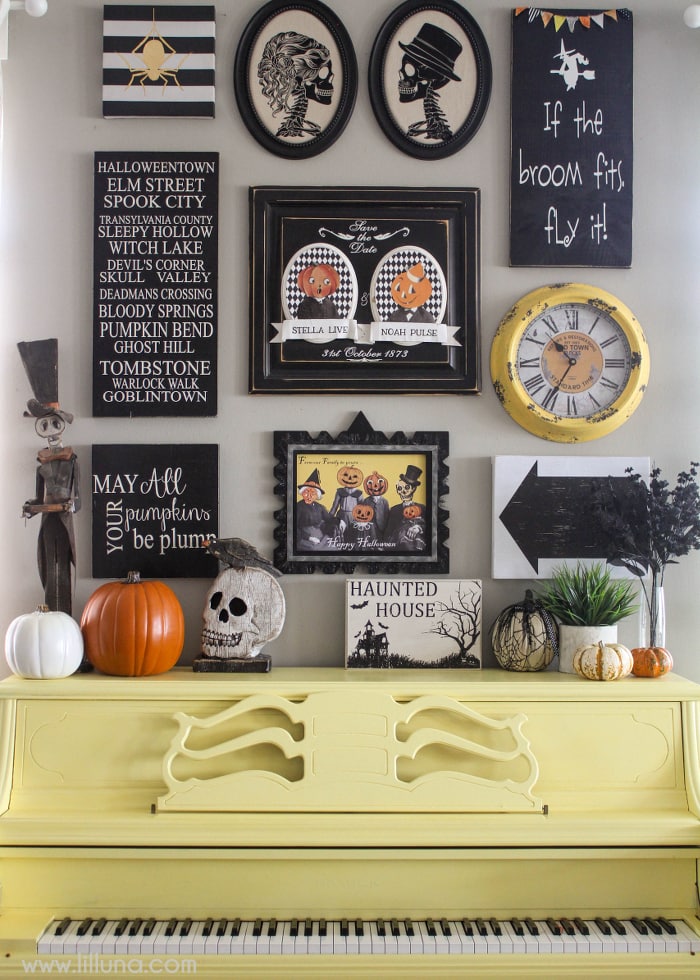 Updated Halloween Gallery Wall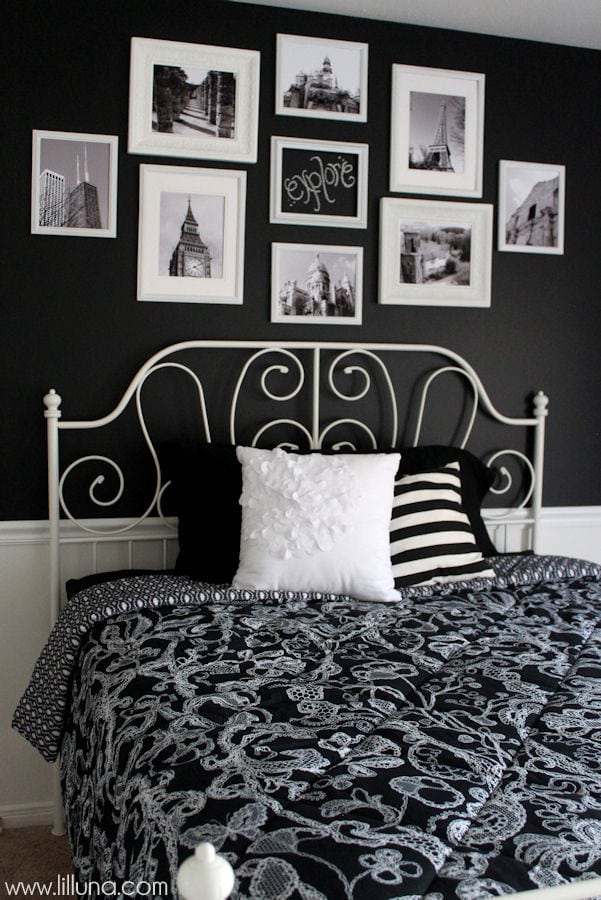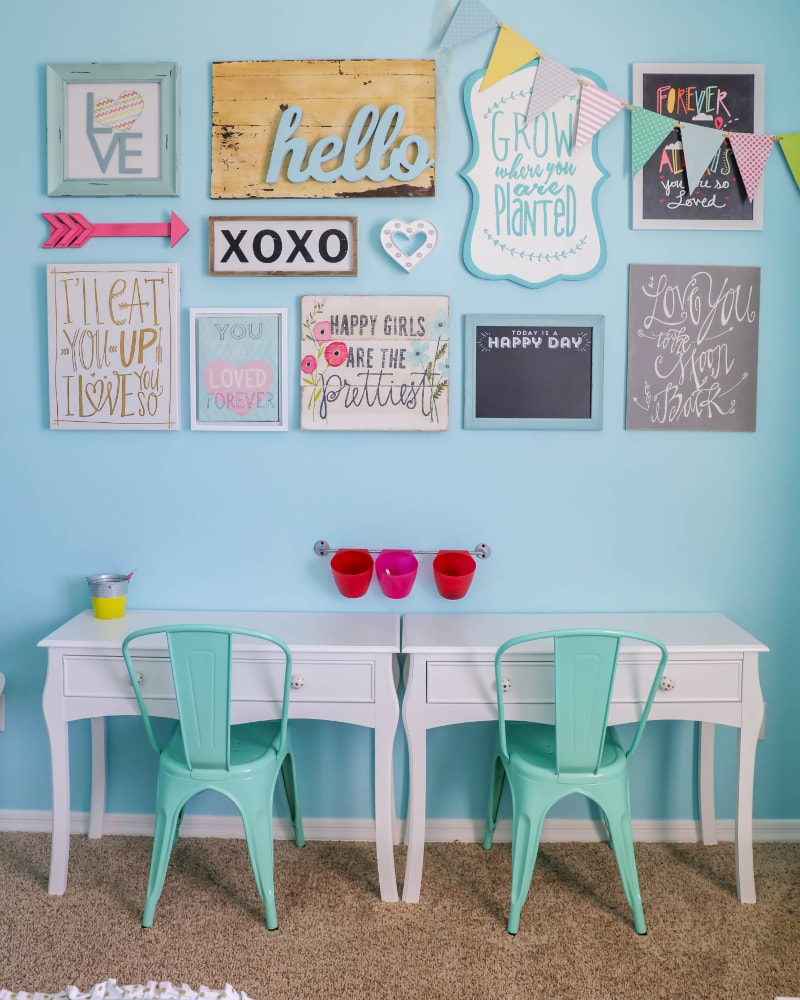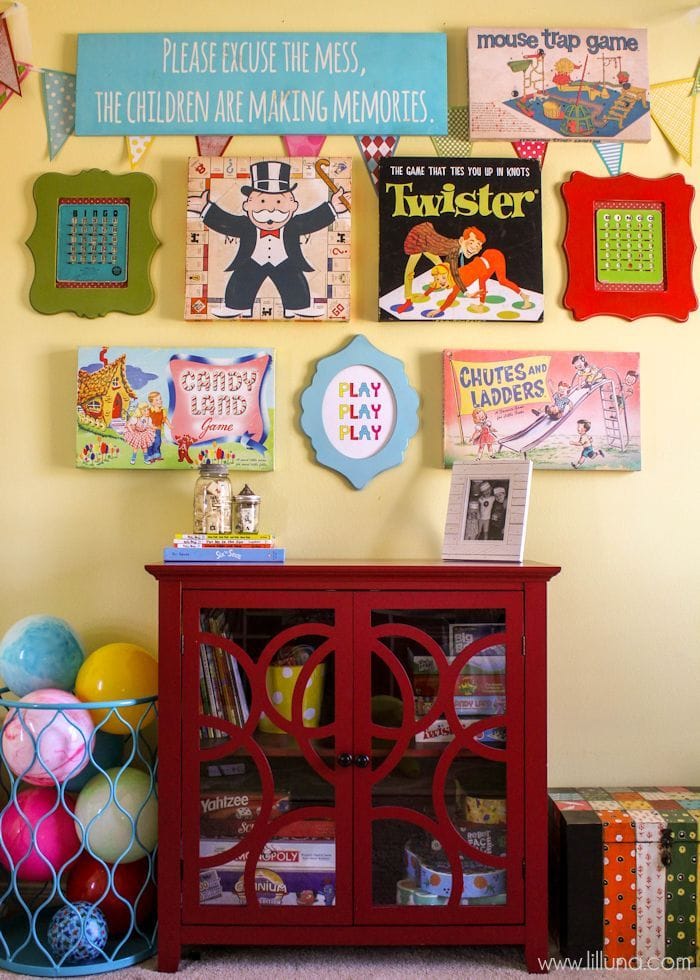 For more HOME ideas, check out:
ENJOY!