I'm finally getting around to hanging things on the walls in our new house, and it's SUCH a great feeling!
I've never been one for blank walls, so I've been having a blast getting thing up.
People often ask my opinion on how and where to hang pictures, and I feel like I never know what to tell them. 
The Reason: it's really up to them!! 
There are so many ways and ideas on how to do it and it all depends on that person's STYLE.
Today I wanted to show you a few walls we decorated this past week and also show you some of my FAVs I've used as inspiration.
VINYL and PHOTO GALLERY WALL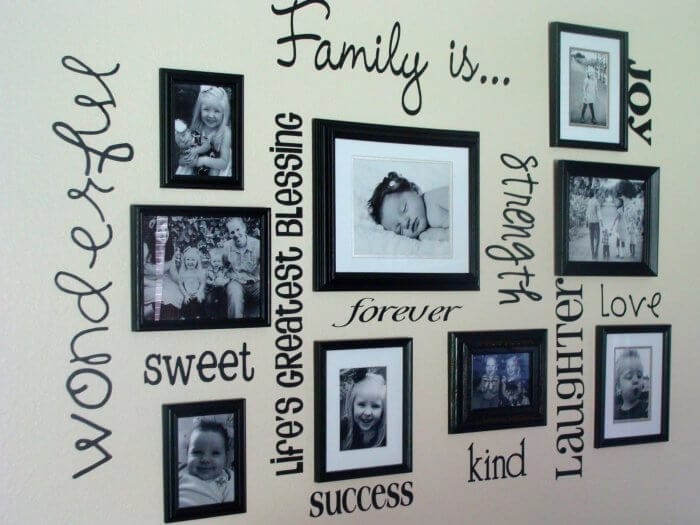 Bought ALL the frames from Goodwill for about $8 total, spray painted them all black, and got Pictures printed at Wal-Mart for $10. I then laid them out on the ground how I would like it and just put them up guestimating where they should go. From there I used the measurements between the pictures to determine the size of vinyl I needed. I then put the Vinyl up that I cut myself.
Time-consuming but easy!

My most recent FAV:
Definitely want to do something similar soon.
 And for more inspiration check out these pics below. 🙂
Hope this helps!
 
For more great inspiration and decor ideas be sure to check out: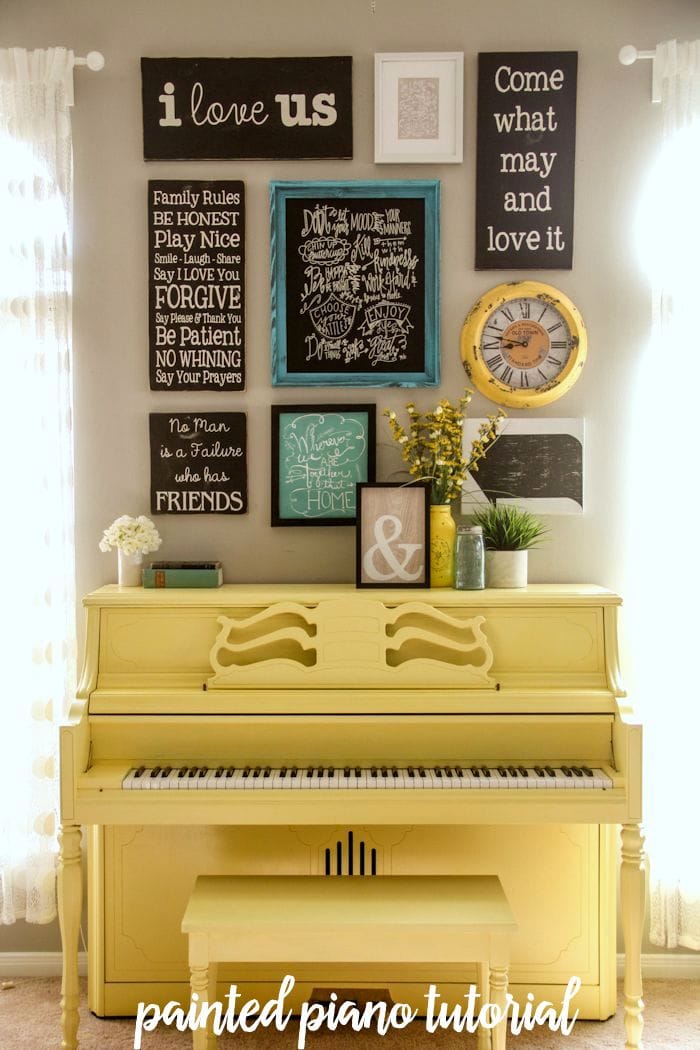 ENJOY!
Need more recipes and creative ideas? Sign up and get a FREE copy of my latest ebook!