Hi my Lil Luna friends! Jenny Raulli here from Bloom Designs Online.  I am so excited to be a part of Kristyn's team.  I discovered Lil Luna when I was searching for a lemonade stand for my daughter's apple of my eye birthday party and have been smitten ever since.
As a party stylist and mom to four little ones, I put on a lot of parties.  I think it is so important for children to learn to celebrate all the special moments in life.  We set up this fun dessert table for a Valentine's get together with neighborhood friends.  I loved working with the orange and pink color scheme.  It reminds me of sherbert ice cream.
When setting up a party, I always try to incorporate some easy store bought treats along with some homemade goodies.  I also choose items that can be made or assembled the day before to keep down my stress level. For this party, the kids snacked on ice cream, cake pops, cupcakes and cookie stacks (which are made with store bought cookies that I fancied up).  For the center of our dessert table, I bought a plain 8 inch and 10 inch cake at the grocery store and stacked them on top of each other.  I added ribbon and heart cut outs to match our party theme.  Jars of pink and orange candy carefully layered fill in the rest of the dessert table. I made the Love Is Sweet sign for the front of the table using a die cut machine at my childrens' elementary school.
Take the ideas from my table and adjust them to fit your Valentine's plan.  Simply adding a party circle or a water bottle wrapper to your child's lunch will make the day a bit more special.
To download the free printables seen above, click on the items below
water bottle labels– print on full label sheets
Honestly, I think this is one of my most favorite parties ever!  For a great game that works with this theme and more Valentine's party ideas and inspiration, visit Bloom Designs Online.  For all of the cute party supplies above, visit my shoppe.  I had so much fun sharing this with you!  Thanks to Kristyn for having me!
———————————–
Thank you Jenny! Gets me excited for Valentine's!
Be sure to go to Bloom Designs Online for more fun projects from Jenny, and
for more information about her please go HERE.
For more great Valentine's ideas be sure to check out: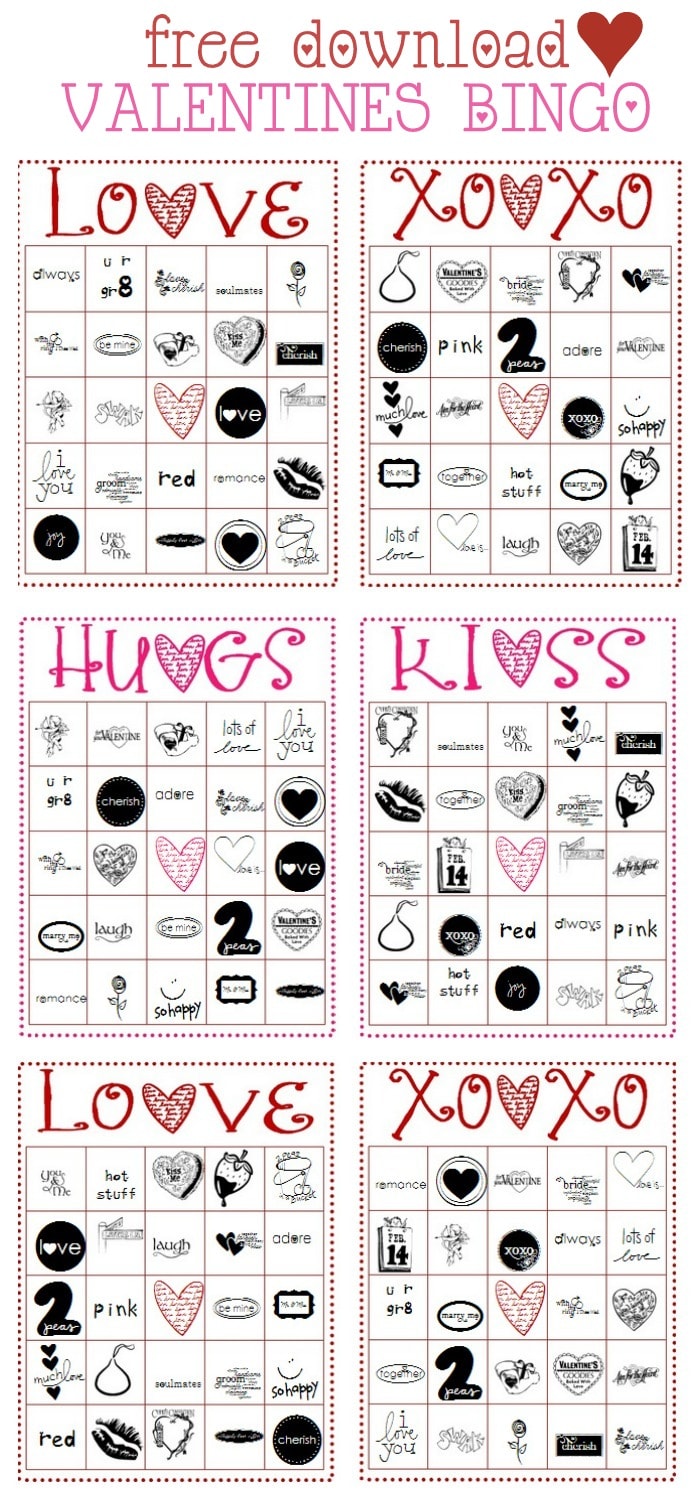 For all Valentine's ideas go HERE.
For all Free Prints go HERE.
And get weekly emails with monthly freebies by signing up for the Lil' Luna newsletter. 🙂
For even more great ideas follow me on Facebook – Pinterest – Instagram – Twitter – Periscope – Snapchat.
Don't miss a thing – Sign up for the Lil' Luna Newsletter today!
ENJOY!