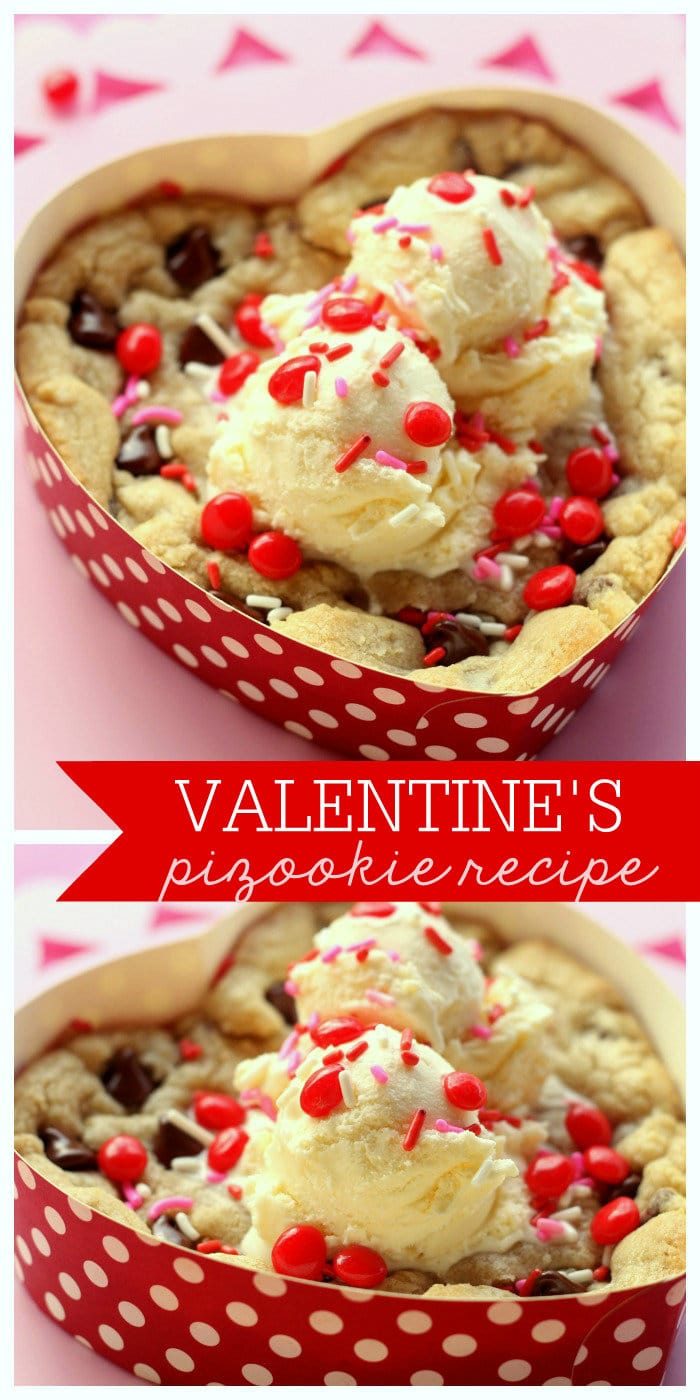 Eek!! I'm so excited to share this next recipe with you guys.
My family has been making Pizookies for a looooong time now. It's one of our favorites and it's definitely one of those Sunday night desserts that everyone in the family is asking for. If you've had them before you'd probably understand why. I mean, what's not to love about a GIANT mostly-baked still gooey cookie served with ice cream?! In Arizona we'd have these all the time at Oregano's and at BJ's but we mostly just made them for ourselves at home. They are seriously delicious, and I'm so excited my sisters made a Red Hots Valentines Pizookie inspired by one they saw HERE.

I'm not going to lie… I'm kind of sad this isn't sitting next to me as I type right this second. It would be half gone by now, and I probably wouldn't be sharing. I can tell you right now that you will love this treat!! Might be the perfect sweet to share with your loved one on Valentine's Day!

Valentine's Pizookie
Ingredients
2¾ C all-purpose flour
1 tsp baking soda
1 tsp salt
½ C unsalted butter, softened
½ C crisco
1 C light brown sugar
1 C minus 2 TB white sugar
2 large eggs
1½ tsp. vanilla
1½ C semi-sweet chocolate chips
Instructions
In a small bowl gently mix together your flour, salt, and baking soda. Set aside.
In a stand mixer, cream butter and shortening on high until light and fluffy.
Add both sugars and beat on high until smooth. Add eggs and vanilla and mix until combined. Add the chocolate chips and mix gently.
Add the flour mixture and beat until just incorporated.
Fill your pizookie dish ½ full of cookie dough. We found these paper hearts at World Market, but you can use ramicans or anything small and bakeable.
Bake at 350 for about 15 minutes. Baking times will vary based on how much cookie dough you are using. Just remember that under-baked is good!
Top with ice cream and whatever else your heart (or sweetheart) desires.
NOTES: If you have left over dough, roll into balls and pop in the freezer for a later date (bake cookies at 350 for 8-10 minutes) *You can hold this dough up to two days in the refrigerator or up to six months in the freezer. *Any standard cookie recipe will work great as a personal pizookie. This recipe is my favorite 🙂 When I need just a half recipe of cookies, I will take the left over cookie dough and put it in a disposable baking pan for a late night treat for me and the hubs!
MY OTHER RECIPES
YUMMY!!!!!!!!!!!!!!
Yes, it really deserves ALL those exclamation points. 😉
For more Valentine's treats to try out be sure to check out: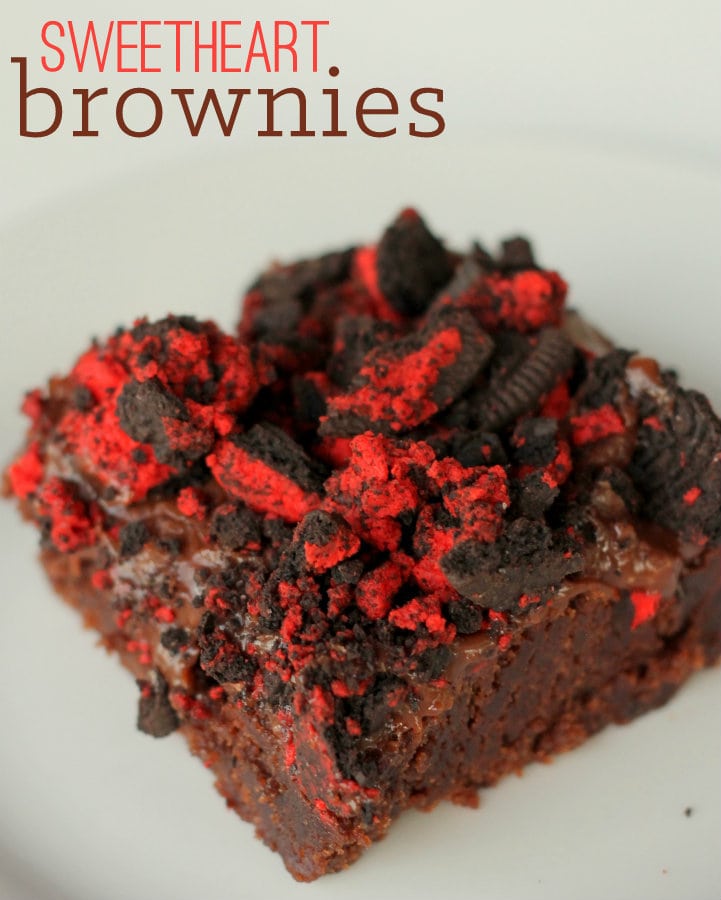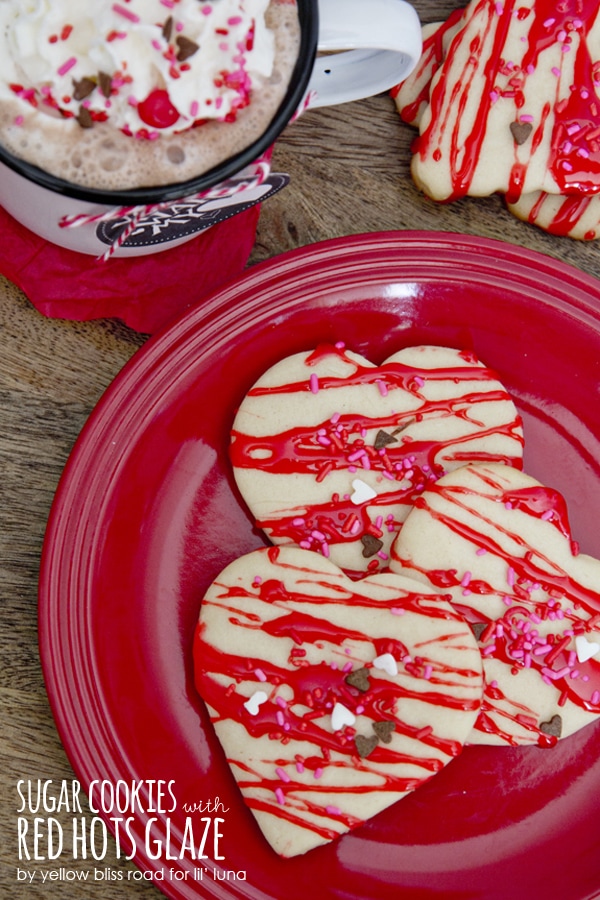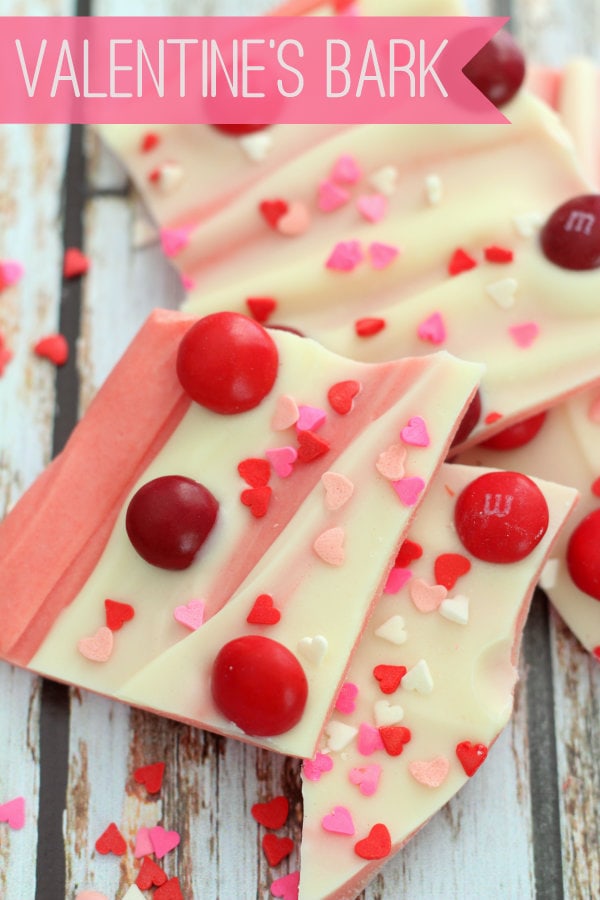 For all Valentine's treats go HERE.
For all desserts go HERE.
And get weekly emails with monthly freebies by signing up for the Lil' Luna newsletter. 🙂
For even more great ideas follow me on Facebook – Pinterest – Instagram – Twitter – Periscope.
ENJOY!
Pictures of this recipe were taken by my sister, Tara Martindale.