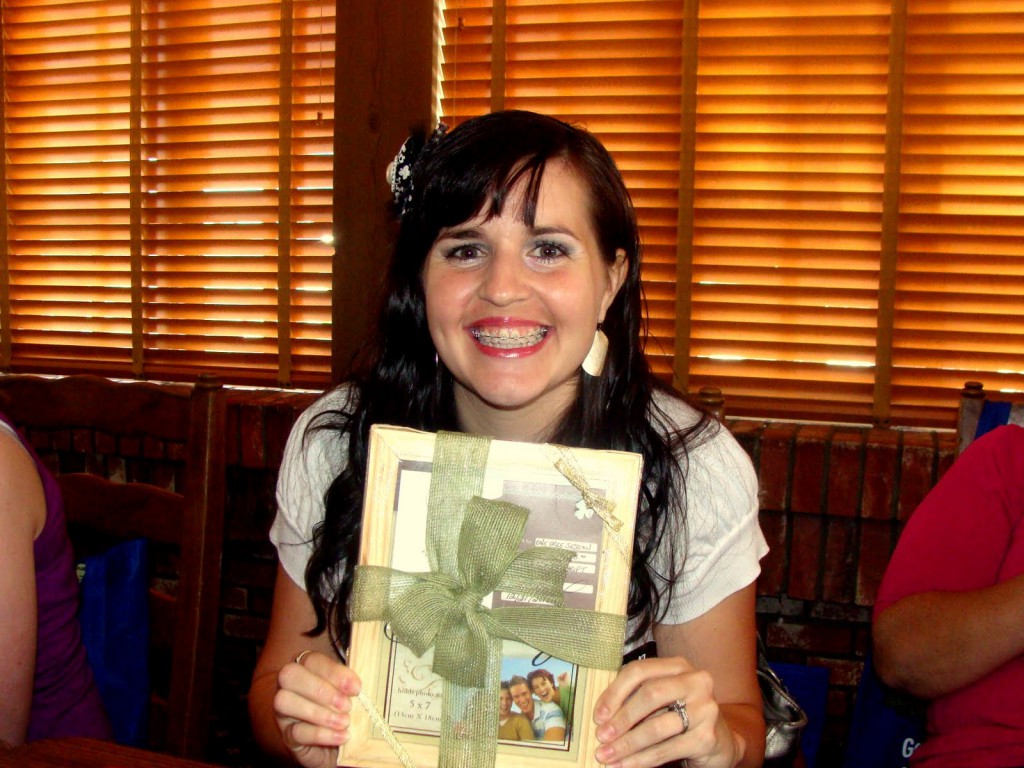 Me and my prize – WOO HOO!!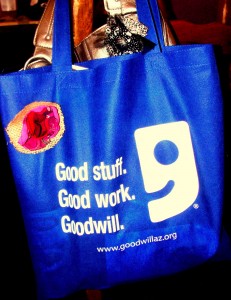 The awesome SWAG BAG! I seriously loved EVERYTHING in it!!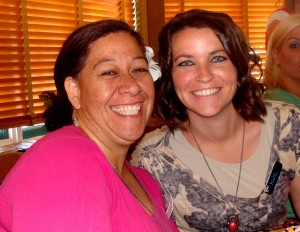 My new friends, Maka & Kelli. 🙂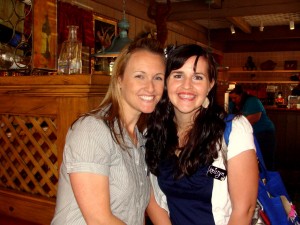 Me and my friend, Steph from
SomewhatSimple.com
.
Yesterday, I was able to attend the Tour de Thrift Hosted by:
&
Ashley from Cute As A Fox Creations.
Let me tell ya – I had SOOO much fun!!
We begun our day with breakfast at Mimi's. There we chatted, mingled, got Swag Bags
(filled with all sorts of AWESOME-NESS), and also had a prize giveaway, which was GREAT. I can't lie… it was SUPER GREAT cuz I won the best prize of all –
a FREE Family Photo Session by Jax worth $250!!!
Her photography is amazing, and I am so excited to get some professional pics taken of the fam
(if you want to check out her site, go HERE – She is seriously talented!)
From Mimi's, we went Goodwill Hopping. If you haven't done it – you need to. I don't know if you know this, but every other Saturday at Goodwill, you get 50% off of EVERYTHING! You may have to wait in line a bit or fight for a cart, but it is sooo worth it if you can find some great things.
MY OTHER RECIPES
Fortunately, I was able to find a TON of items for future Crafts & Projects, and I can't wait to get cracking on them. With a little bit of mod podge, scrapbook paper, and inspiration I know I can turn these items into treasures!!
Here are some of my favorite finds from the day: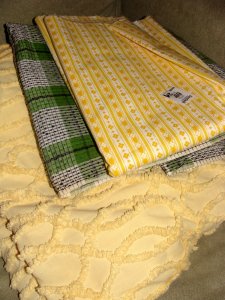 This awesome material. I want to make a rug out of the bottom one… not sure how to do that, but I'm sure my mom does. 😉
The others are just cute and will be put to good use. I also found about 4 yards of Navy corduroy I'm going to make some boy ties out of. Stay tuned for more about that cuz I'm doing a tutorial next week on them. 😀
This letter "S" that is about 2.5 feet high. Already have the project planned. Thanks Ashley for finding it for me! 😀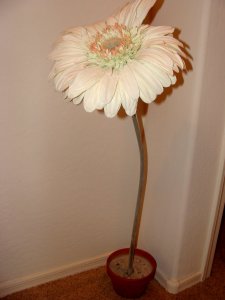 A HUGE Gerber Daisy… it has about a 12 inch diameter and is about 3 feet high.
I also found a desk topper but it's still in the car. I have great ideas for that piece… let's just see how long it takes for me to get it done. 🙂
Thanks again Jax & Ashley for putting this together as well as to ALL the sponsors.
It was a blast!
It was also great meeting so many people.
Love ya all!