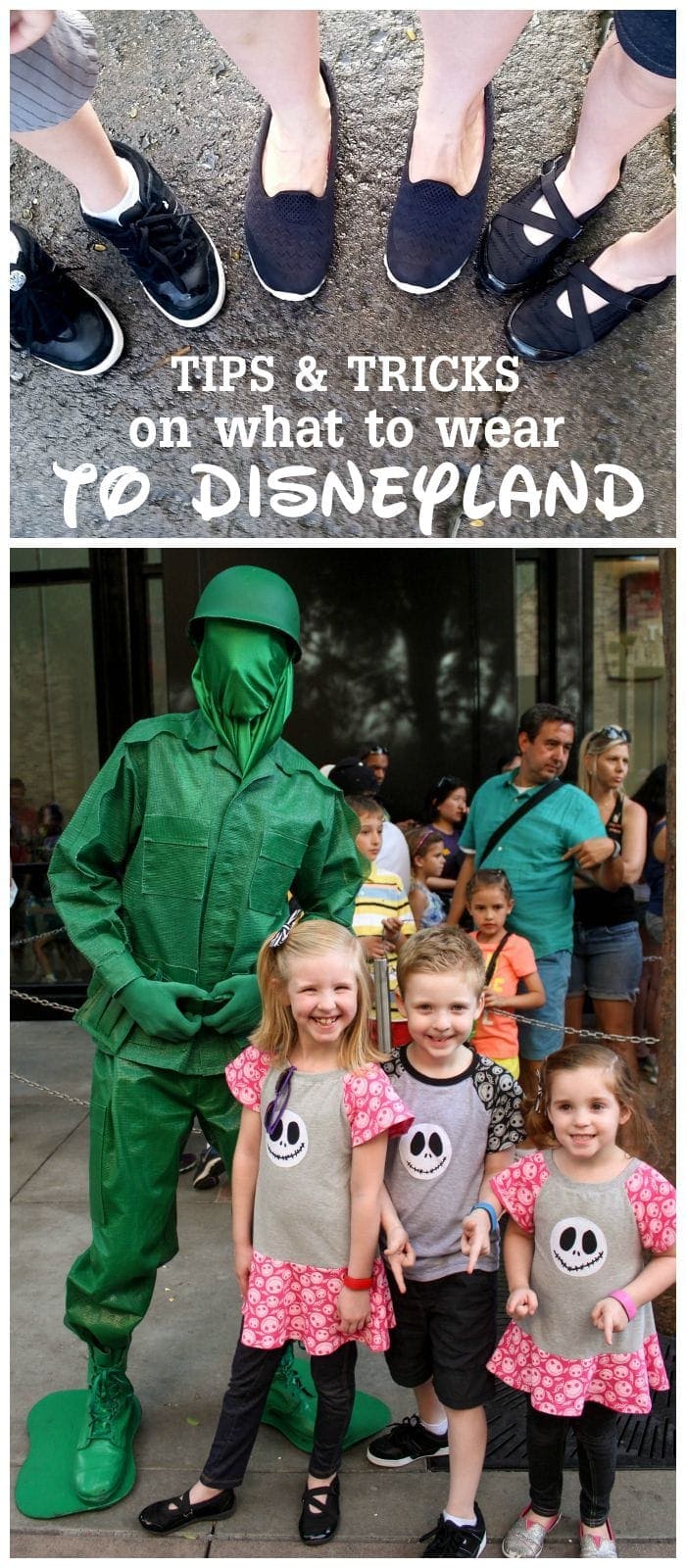 There are SO many things to think about when traveling to Disneyland or Disney World!!
I know this because I was a little bit crazy trying to get everything squared away for our trip back in May. With a family of 7, there are so many things to think about, especially when it comes to What to Wear at Disney. Today, I thought I'd share some tips as well as suggestions as to what to pack when headed to the Happiest Place on Earth!
The first thing to think about is the WEATHER!
What time of the year are you headed to Cali or Florida? Is it in the Summer or Spring?? Or how about the Fall or Winter? Knowing the temperature and forecast will help you determine what to pack and what to get for your trip. I was checking Weather.com for the few weeks leading up to our vacation so I knew all the things we'd need. Here are some tips and items to help you in packing for your family adventure:
WHAT TO WEAR TO DISNEY:
COMFORTABLE CLOTHES

Short-sleeve shirts, tank-tops, shorts, and skirts are perfect for warmer weather. Even then, you should still pack a cardigan just in case you get a little chilly after riding a wet ride or experiencing a little rain.
Long-sleeve shirts, sweaters, pants, and skirts are great for the cooler weather. Yes, you can still wear shorts, but it can get a little chilly at night. In the winter, it is ALWAYS a good idea to have a big, comfy jacket on hand, especially if you plan to stay at the parks later for parades and fireworks.

CUTE clothes – yes, I just said to wear cute clothes. You don't have to wear super stylish outfits, but wear clothes that YOU think are cute and comfy since there were will be TONS of photo opps, and you want to be happy with how you look. This goes for the hubby too. 😉
For KIDS – all of the above is applicable. Warmer clothes for Winter. Cooler clothes for Summer. We always do pants or leggings for the girls during the cooler months. Shorts are our best friends in the summer months. We are also sure to pack an extra set of clothes for each child that make great back-ups (clothes that aren't super bulky and take little space). If you don't want to bring extra clothes you don't have to, but if you have kids that still have "accidents" you definitely want some extra clothes for them. 😉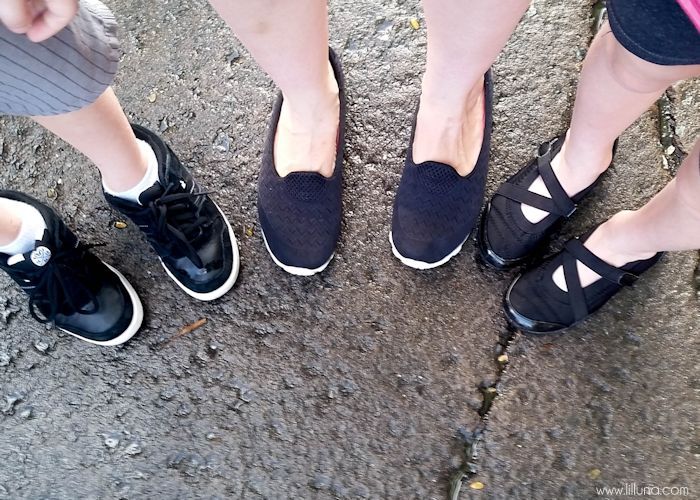 COMFORTABLE SHOES

This is a MUST!! At home we are all about Flip Flops but at Disney, we ditch the sandals and wear tennis shoes with socks. We do this because you walk a TON while visiting any Disney park and you want to make sure you're feet are nice and comfy. I understand that many do prefer sandals at the park, but tennis shoes are the safest bet. 😀

NOTE: If buying new shoes, be sure to break them in. Have your kids start wearing them at least a few weeks before you visit the parks so there are no issues with blisters. BUT, having said that it's always a good idea to have a few band-aids on hand in case there are issues. 😉

ACCESSORIES

Hats and sunglasses are GREAT for the parks. The hats can help block the sun during the summer and hotter months. NOTE: It's also easy to lose hats on rides, so be sure to take them off for the more thrilling attractions.
During the winter, it is always a good idea to pack some of those winter accessories like scarves, gloves and beanies. If you've been to Disney during these cold months, I'm sure you would agree. It can get pretty chilly and kids are more prone to complain if they're not properly dressed and are cold… especially after they just got wet on Splash Mountain. 😉
EXTRA THINGS TO WEAR:
SUNSCREEN – I can't stress this enough. Be sure to apply every day and through out the day especially for the little kiddos. California and Florida are both pretty sunny . It wouldn't be enjoyable trying  to deal with a sunburn while exploring the parks.
PONCHOS – Many people bring ponchos for wet rides and/or rain. You can buy these at the park, but they cost a little more. I like to pick up cheap ponchos and keep in our bag just in case of rain (we like getting wet on the rides).
BACKPACKS/BAGS – We always bring a backpack when we are going to the park. We fill it with extra clothes, diapers, snacks, cameras, water bottles and more (No worries – I've realized I need to write a post on WHAT TO PACK FOR DISNEY and will do that in the coming month). You will need to have your bag checked by security when first entering the parks, but it's worth it. I try not to bring a purse and instead bring a shoulder bag. They're easier to carry and come on and off quickly and easily.
CAMERAS/VIDEO CAMERA BAGS – Many people like to carry these on them which is great, but I highly suggest making sure they are waterproof, not too bulky and easy to carry.
Did you realize there was SO much to think about for what to wear to the park? There is a ton to think about and lots of factors, like weather (which you have no control over), to think about when planning your trip.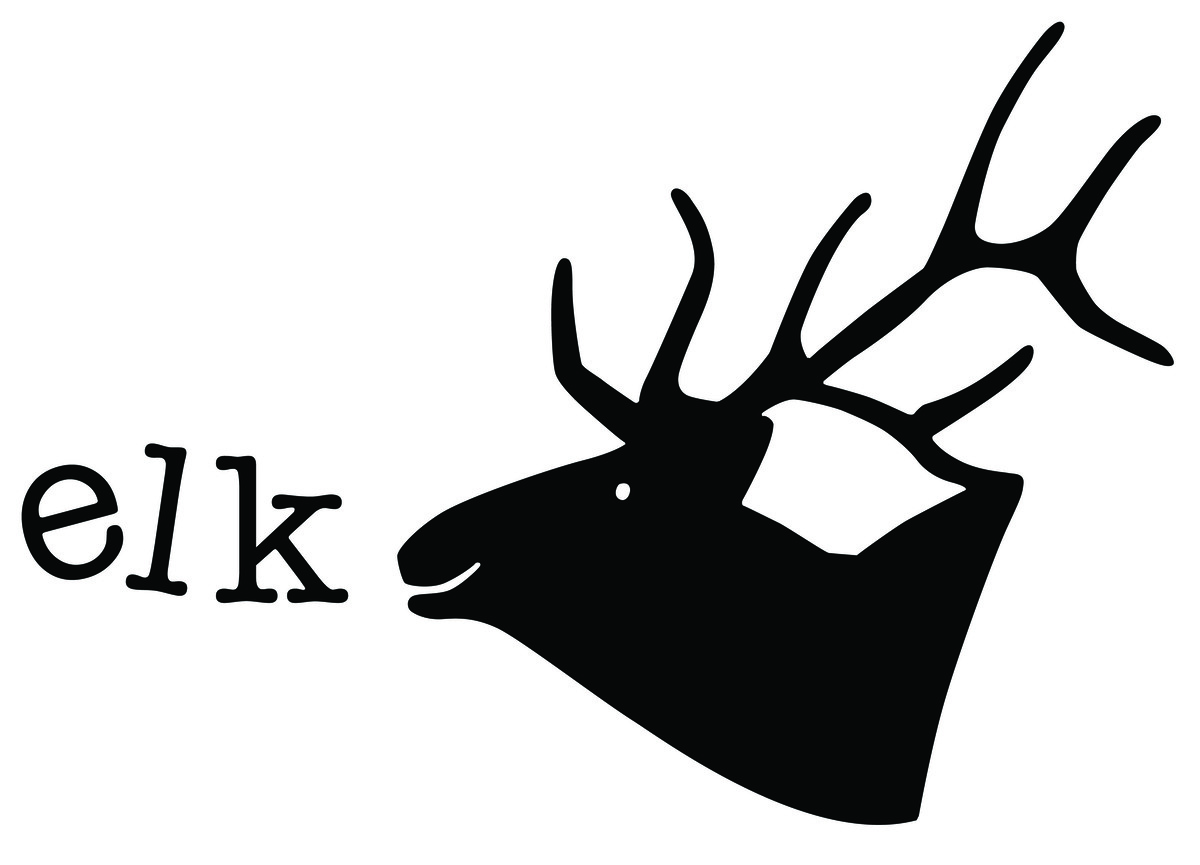 When we went to Disney World in May I wanted to make sure that we were matching. Was it necessary? Not at all, but it was SO FUN! I decided that we would pick FIVE of our favorite Disney characters and all wear shirts of those characters for the day. I started doing some google and Amazon searches and realized it was going to be a lot harder than expected to do this for 5 kids (from 7 to 6 months) and 2 adults. I knew I would need a little assistance. That is when I remembered my friend, Marjory, of Elk Dresses, makes the most adorable Raglan shirts out of other shirts. I knew if I could find Disney shirts for my husband, she could make raglans out of the same shirts so at least him and I could be matching. I also new she made adorable baby dresses with appliques that would be perfect for the baby. That was 3 out of 7 people in the family taken care of. That means I just needed to find shirts for the 4 older kids, which wasn't too hard to do.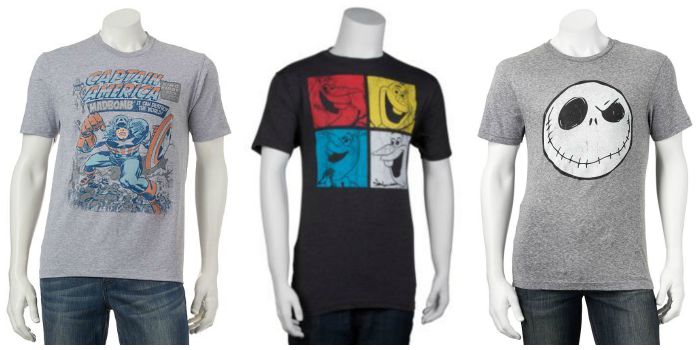 To get started on this shirt-matching-task, we headed to Kohl's and found 5 shirts (for 5 days at the park) for the hubby. We found one of Jack Skellington, Captain America, and Olaf. We also found a Mickey Mouse shirt at Target, which took care of Day #4. The kids had recently fallen in love with Big Hero 6, so we found Baymax Shirts from Amazon. We bought two of EACH of these shirts, to send the additional one to Marjory to turn into raglans. I'm happy to report that the results were AMAZING!! I loved my raglans and still where them every week!
Check 'em out… this is my Olaf Shirt: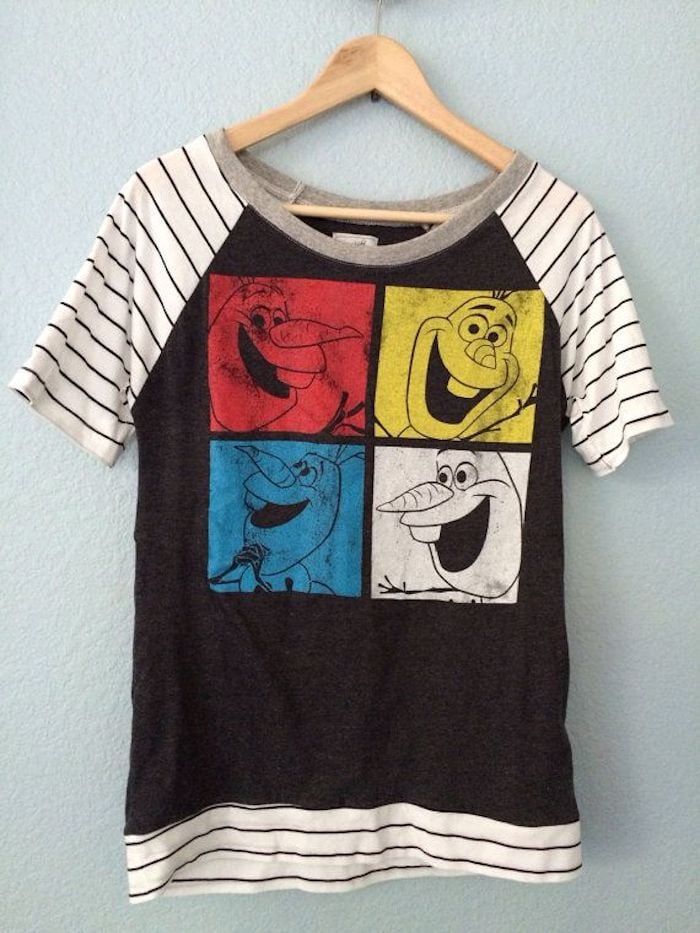 Yes, she turned the regular guy shirt into an adorable raglan!!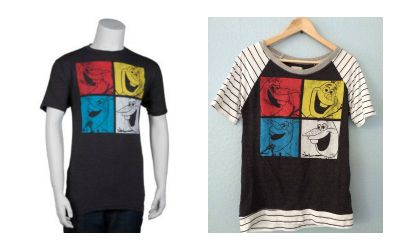 Check out mine and the hubby's matching Baymax shirts here… I LOVE them!!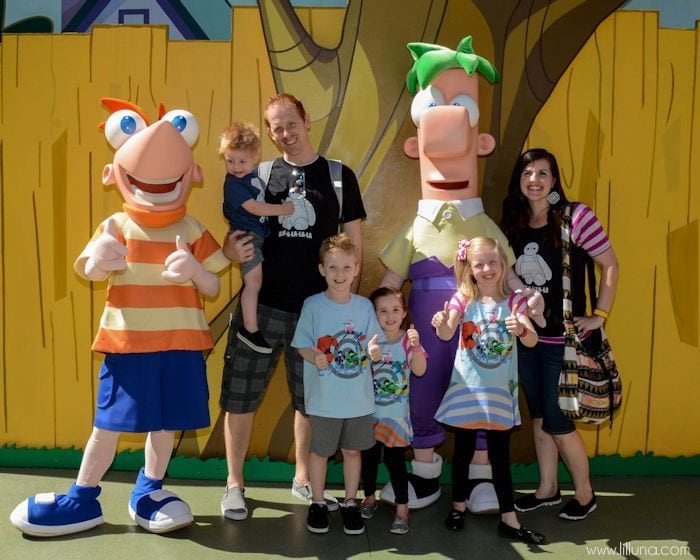 Pretty awesome, right?! We got SO many compliments and everyone asked where we got them.
We didn't haven't too hard of a time finding shirts for the 4 oldest kids for Mickey Mouse, Olaf and Big Hero. We got those shirts but decided to have Marjory turn the girl shirts into tunics, simply because they are ADORABLE!!!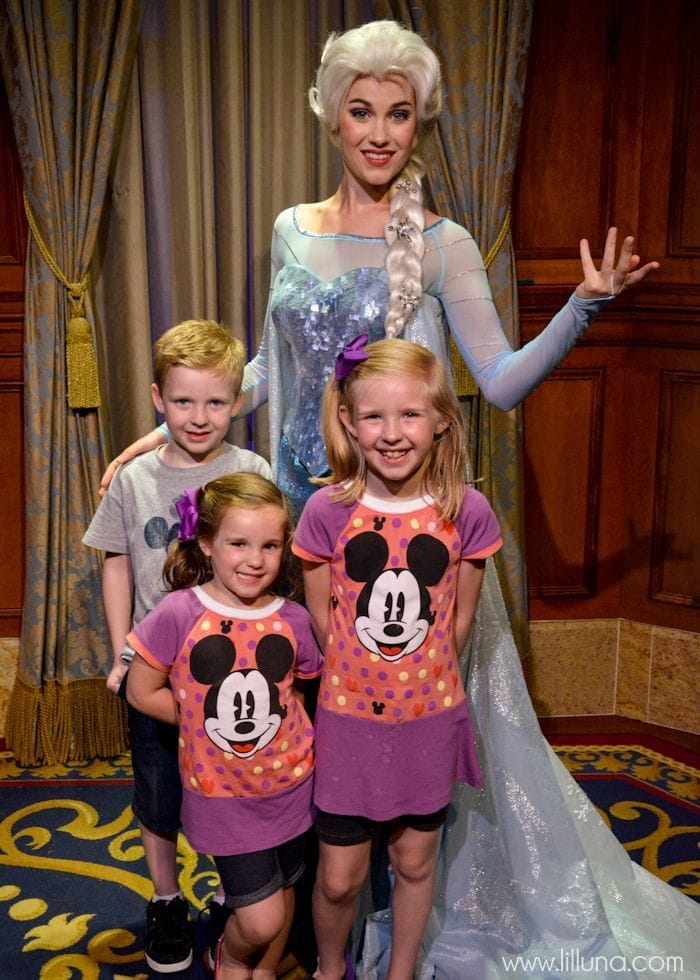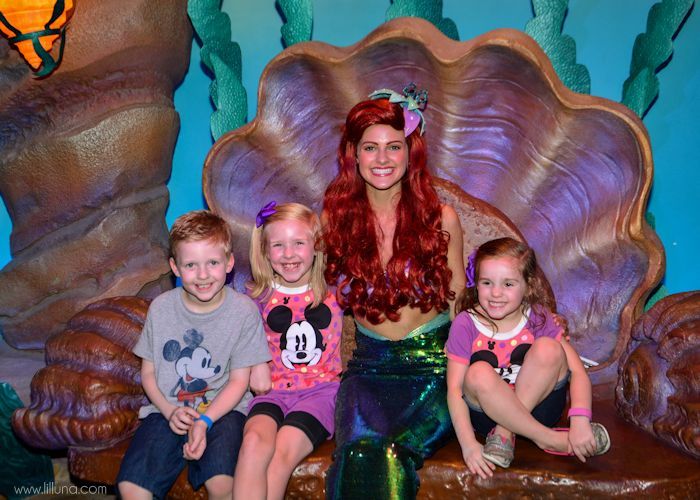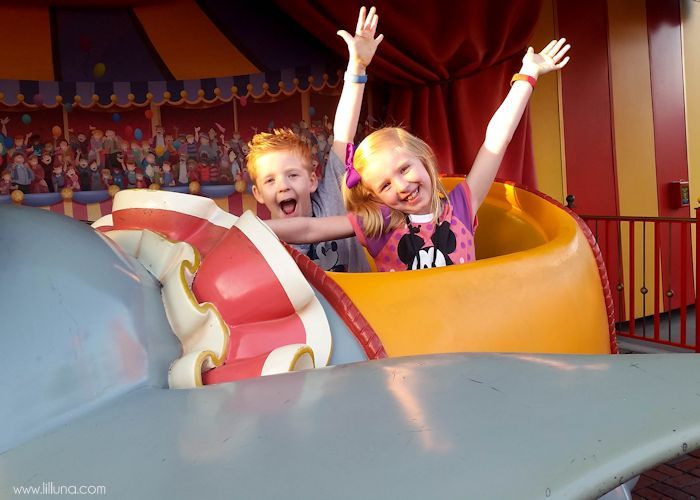 We had a harder time finding Jack Skellington shirts for the kids, so Marjory suggested making them and adding appliques. I had full confidence they would be adorable and they were!! I'm telling you, this girl has mad sewing skills!! She made custom shirts for the baby PLUS the 4 older kids!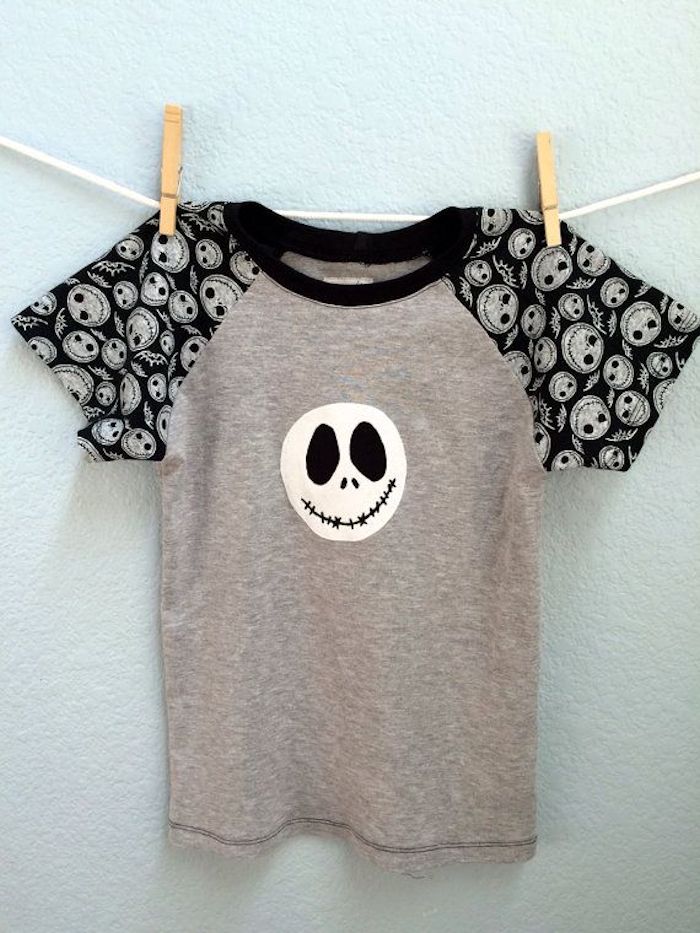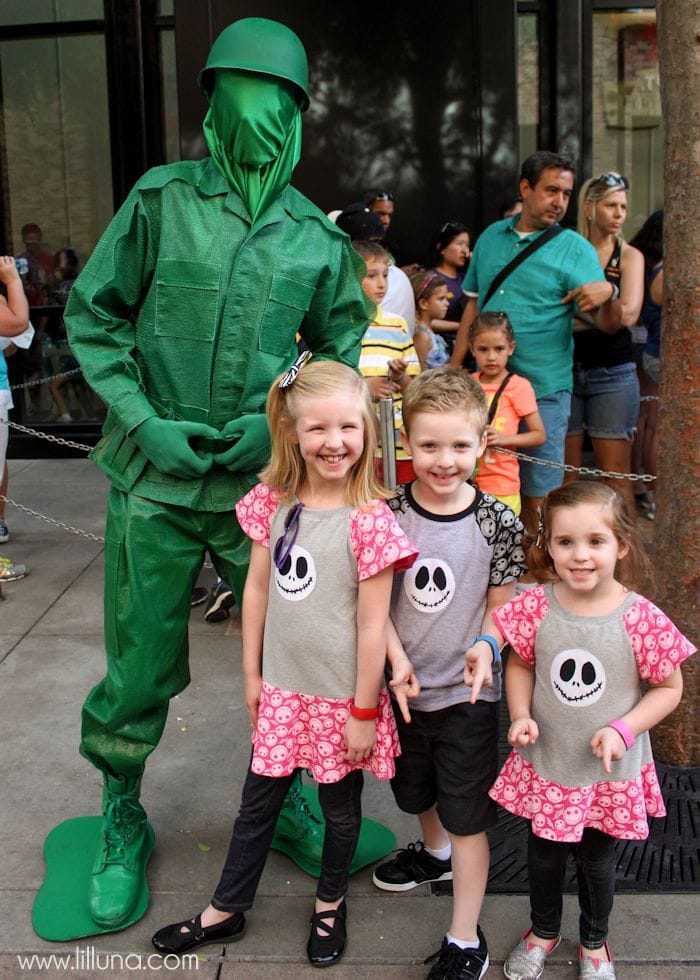 I'm not joking when I say we were stopped all day long asking where we got these shirts. Apparently, The Nightmare Before Christmas is really popular overseas and many foreigners were asking in their broken English where to buy the shirts. 😉
Because I had a hard time finding Captain America shirts for the girls, Marjory also made tunics with appliques for this character. They turned out just as cute as the Jack Shirts!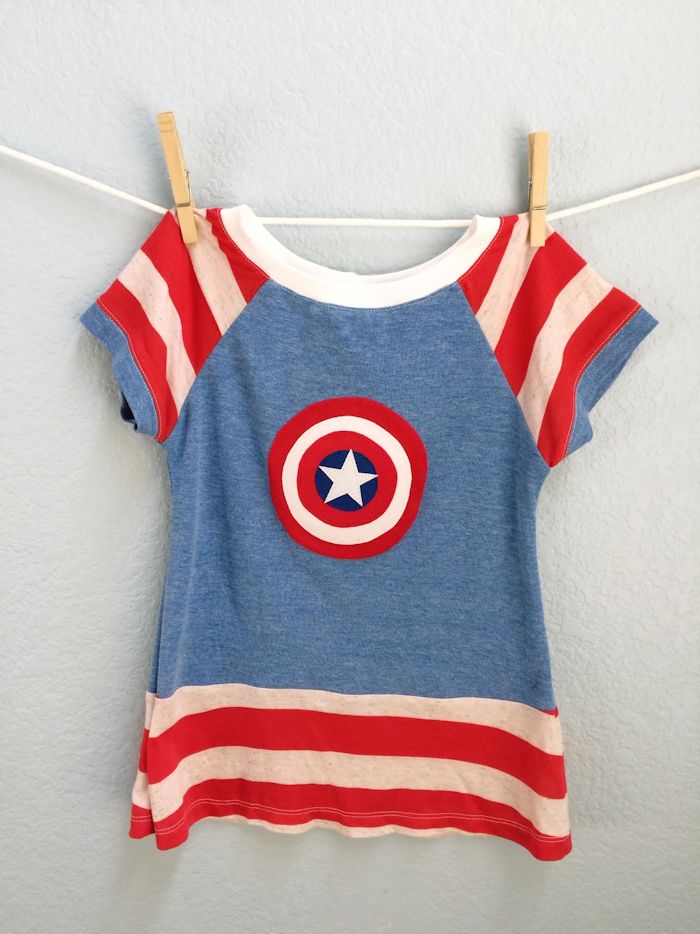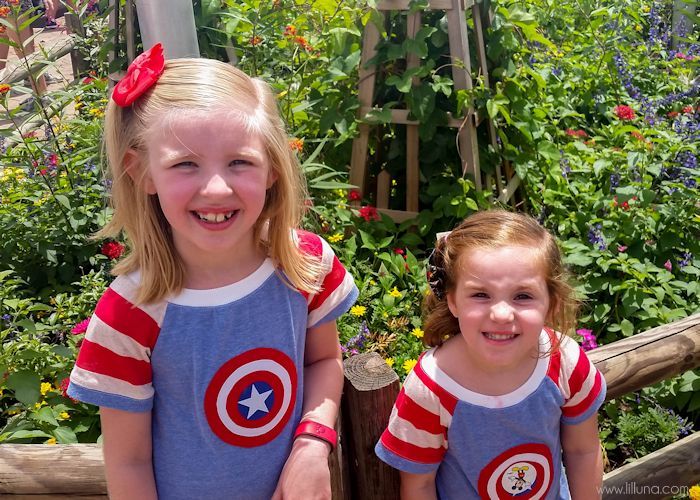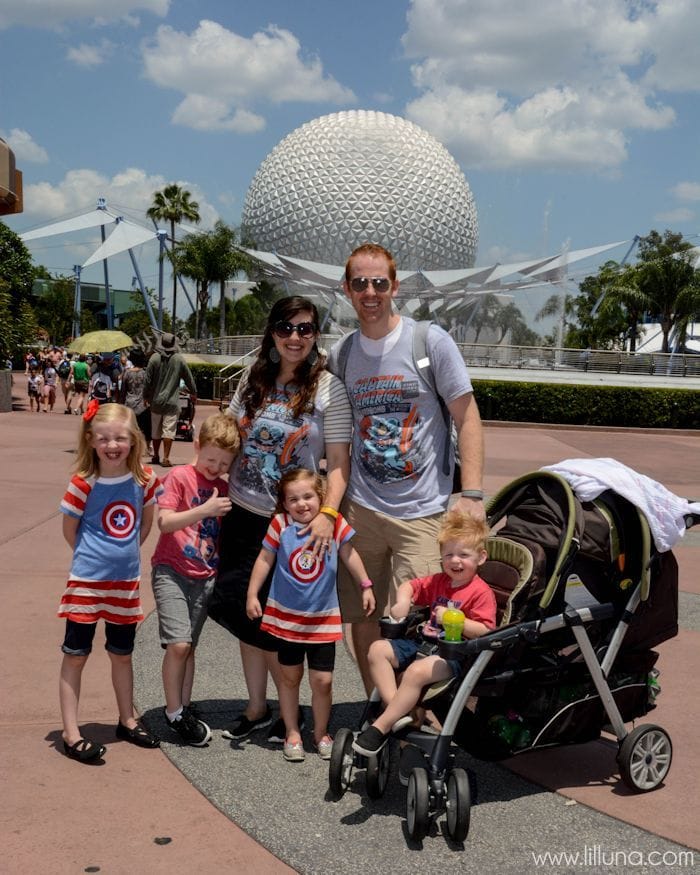 I absolutely LOVED how all the shirts turned out, but I admit the Big Hero 6 ones are probably my favorite!! It just so happened we were wearing our Baymax Shirts while we were at Hollywood Studios where you can actually meet Baymax and Hiro. You better believe we had to wait in line and take advantage of the photo opp.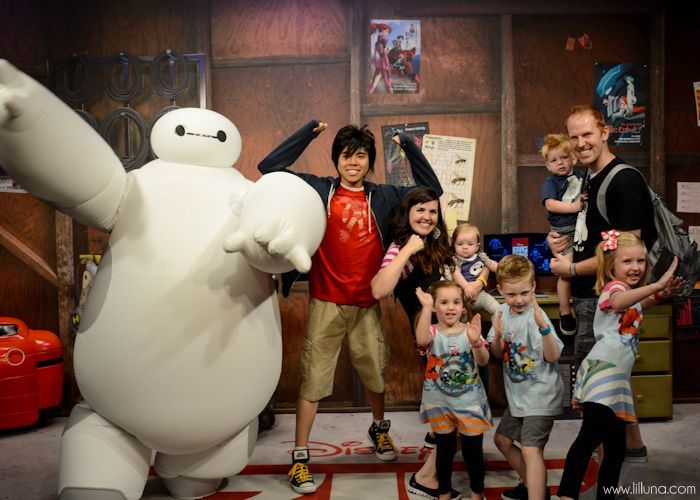 This is probably my favorite Disney picture of all time in the history of ever!!! We're all striking our favorite fighting pose, and although you can't see it too well in this pic, the little tunic Marjory made for sweet Melody is adorable. Here's the proof: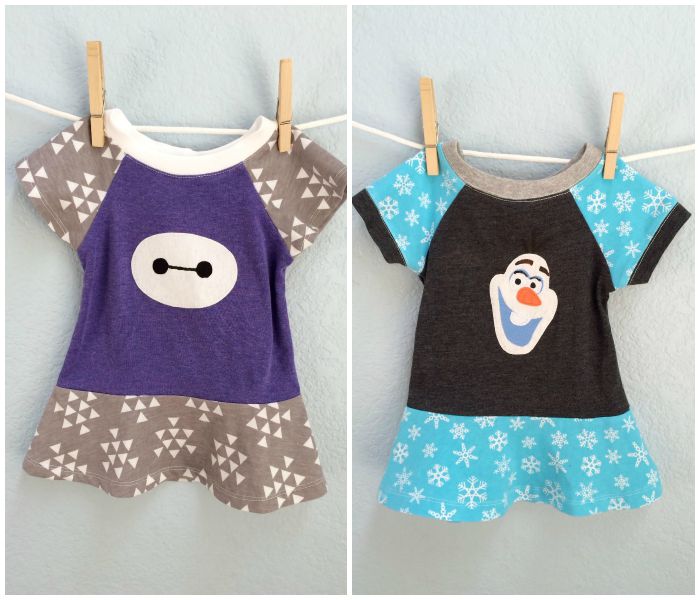 SO CUTE, right?! Mel still wears these outfits, and gets so many compliments!!
Now, do you HAVE to wear matching shirts when you go to Disney? No! But I loved doing it for my own little family and loved that they made for the BEST photo opportunities. Yes, I'm a sucker for awesome family photos and loved that we were able to take pictures with many of our favorite characters while wearing our shirts. I mean, can you seriously pass up a photo opp with Olaf when you're WHOLE family is wearing Olaf?! I think not. 😉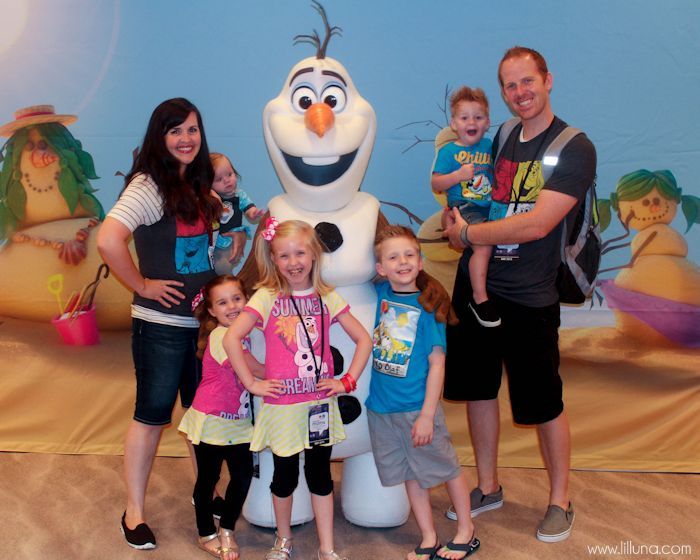 Marjory is awesome and is offering a discount for a limited time, so if you decide to order anything from her use the code: LILLUNA for 15% off!! Sweet!!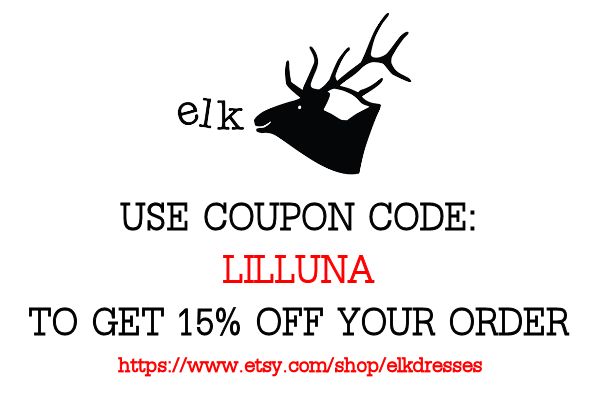 (Offer expires August 31, 2015)
For more information about these adorable, custom shirts, be sure to visit Elk Dresses. It's obvious that Marjory does an awesome job and knows how to make beautiful clothes!
More than anything, you want to make sure that you are COMFORTABLE while enjoying the Happiest Place on Earth! As I mentioned before, there are many things to consider and think about when packing, but if you're prepared you'll be fine and ready to take on any Disney Park!
For even more Disney tips, be sure to check out the following: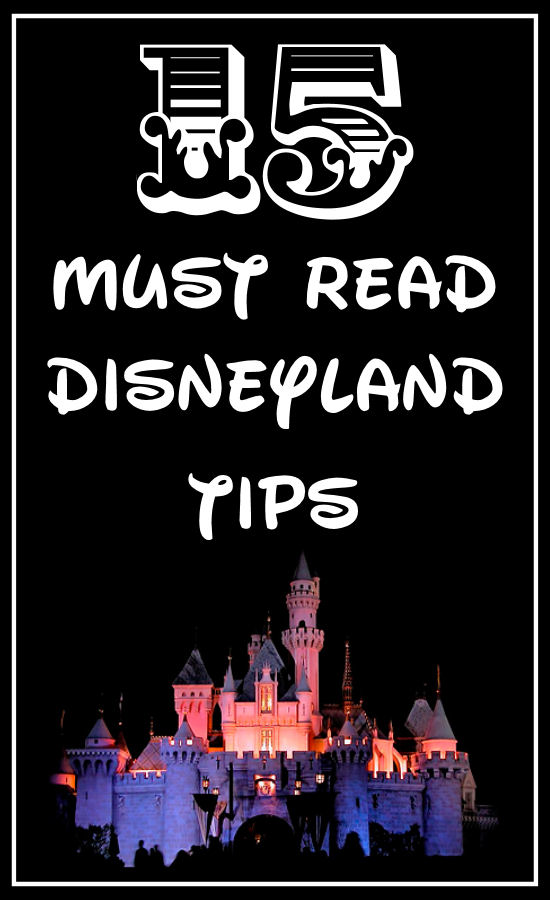 Tips for Taking Toddlers to Disneyland
And if you love Disney food…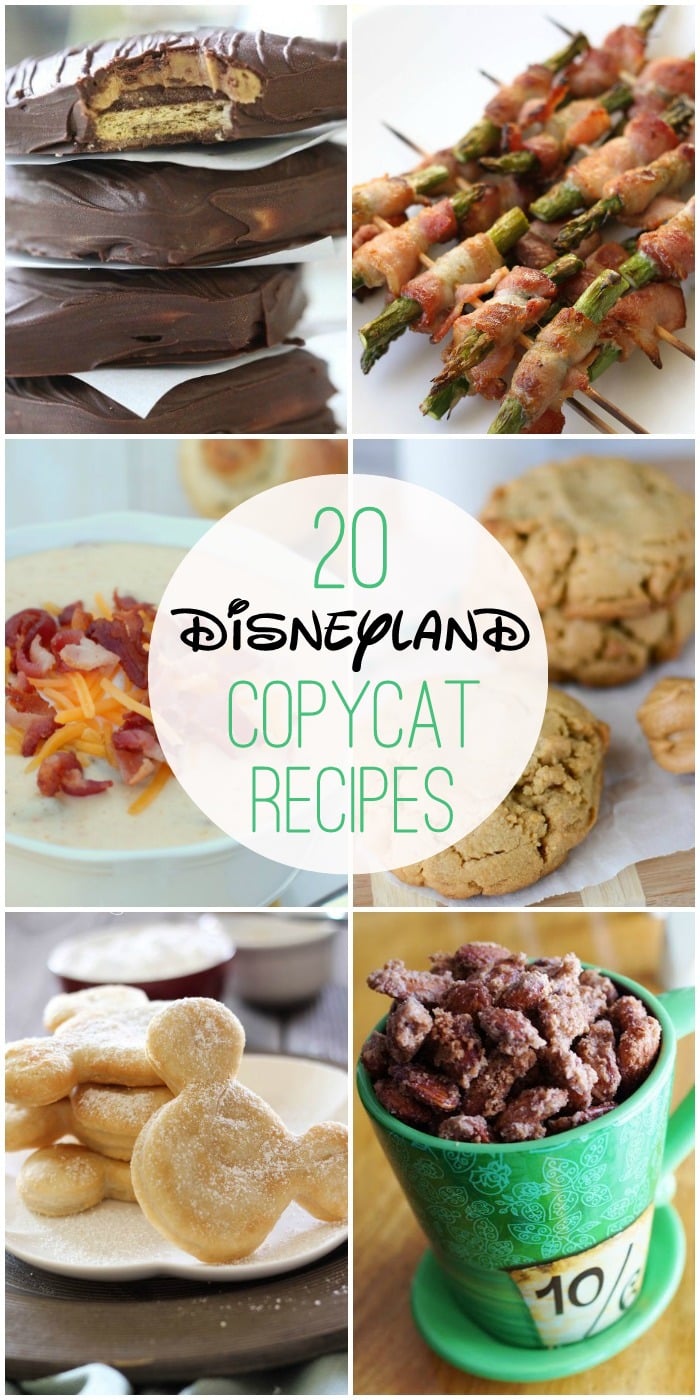 I'd LOVE to hear any tips you have about what to wear to Disney!
For all TIPS go HERE.
For All Roundups go HERE.
And get weekly emails with monthly freebies by signing up for the Lil' Luna newsletter. 🙂
For even more great ideas follow me on Facebook – Pinterest – Instagram – Twitter – Periscope – Snapchat.
Don't miss a thing – Sign up for the Lil' Luna Newsletter today!
ENJOY!