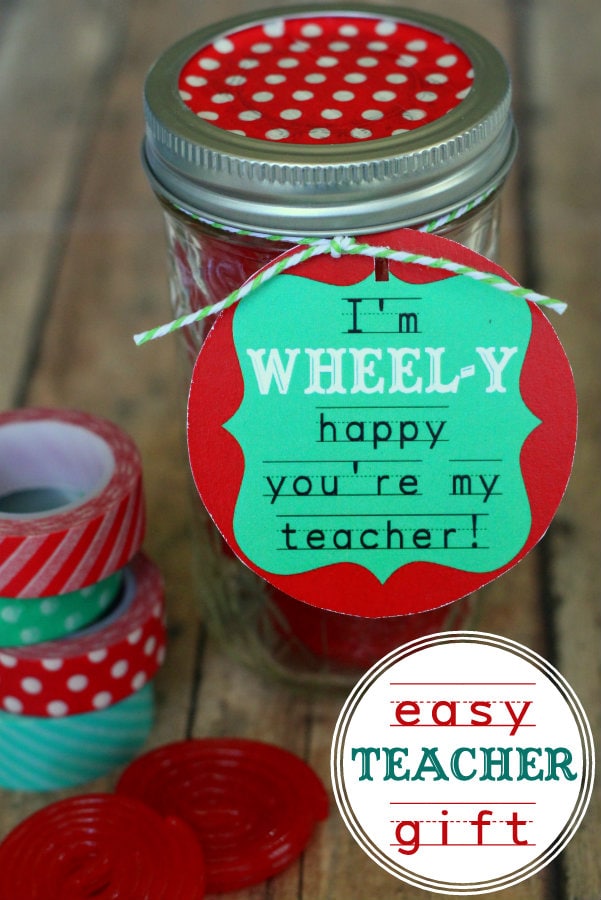 Are you guys ready for some more quick, easy and cute Teacher Gift ideas?
I sure hope so, because along with this next one I still have two more I will be sharing with you. One of those will be later today and the other will be next week, and then I promise I'm done until next year.
Once these teacher gifts are shared my mind will start thinking of some wonderfully spooky orange and black recipes and crafts, and I CANNOT tell you how excited I am about that. I already have a few ideas in mind and cannot wait to get crackin' on them. You may think it's early but it's practically the holidays in my mind because as a blogger, I usually have to work a month or two ahead of schedule… Anyway, I've sidetracked thinking about the awesome-ness of the holidays and will get back to this Wheely Happy Gift Idea…
MY OTHER RECIPES
I made a print to give as a Teacher Gift.
As well as one to give to anyone:
The candy used for this where some Licorice Wheels. I've seen them at almost every candy store I go to and thought they were cute and perfect for the printable I wanted to make. 🙂
They are very simple to make and only require a few supplies…
SUPPLIES:
– Jar
– Washi Tape
– Scissors
– Twine/Ribbon
– Printable (available below)
– Licorice Wheels
DIRECTIONS:
1. Gather your supplies. SAVE the print you want above by clicking on it and then right-clicking and saving. Then open it in a program like WORD and re-size it to what you want it to be. Print and cut out.
2. Take off the lid to your jar and cover it with some washi tape for a little color and to make it a little more cute.
3. Fill your jar with your candy.

4. Punch your tag and attach it to your jar using twine or ribbon.
Voila! A super cute and easy teacher gift idea…

Can you tell I'm trying to give you lots of options? 😉

For a few more that I recently shared and you may have missed, be sure to check out: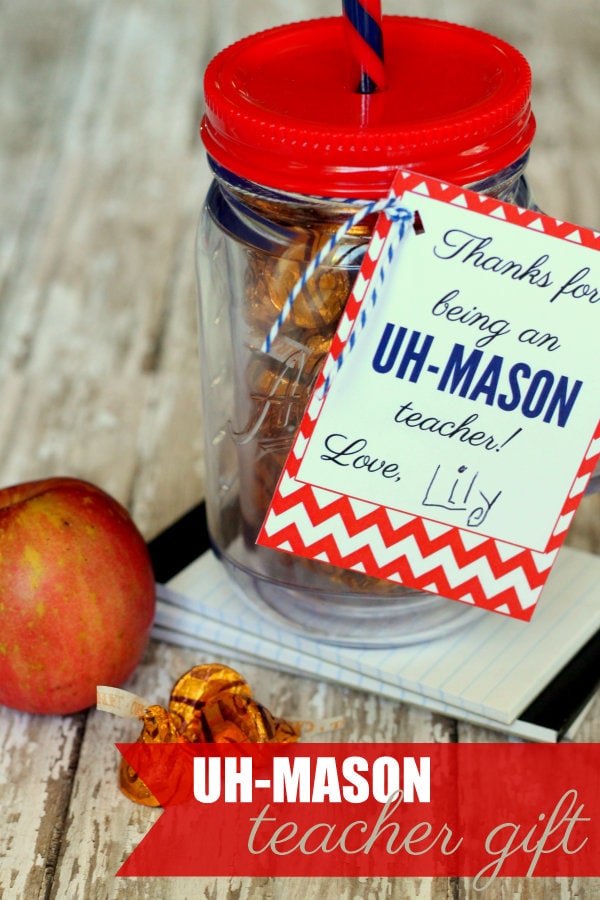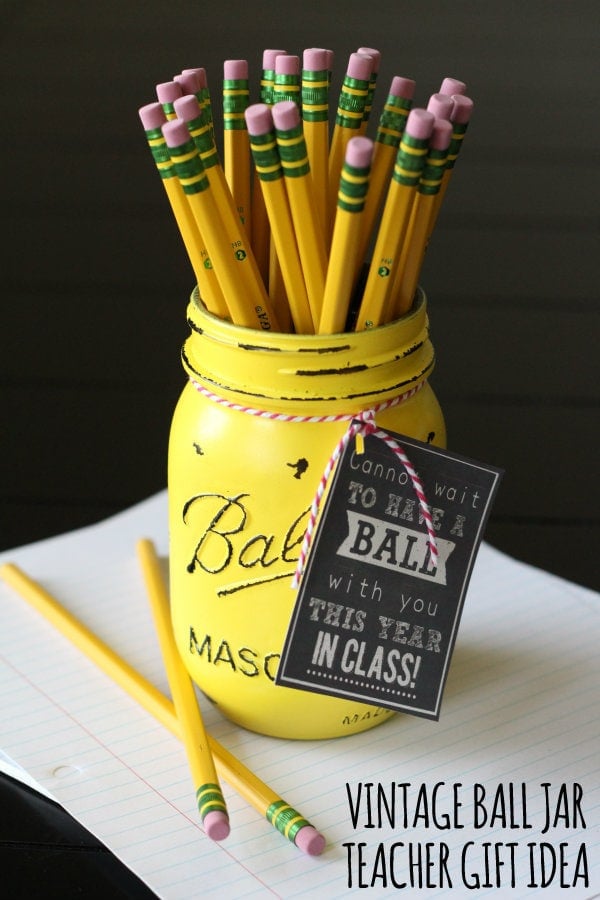 Can't Wait to Have a Ball Teacher Gift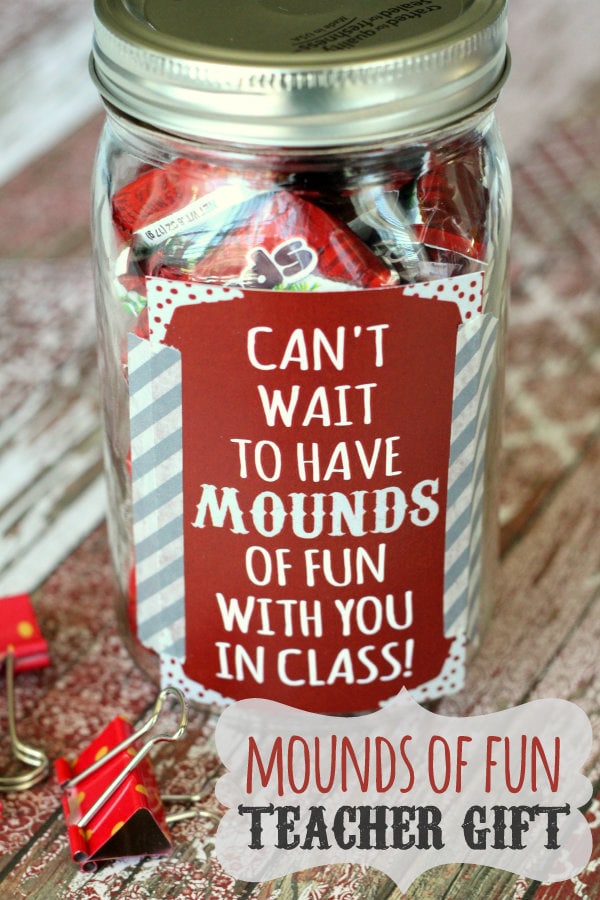 Stay tuned later today for another easy and cute Gift idea.
For all Gift ideas go HERE.
For all Free Prints go HERE.
And get weekly emails with monthly freebies by signing up for the Lil' Luna newsletter. 🙂
For even more great ideas follow me on Facebook – Pinterest – Instagram – Twitter – Periscope.
ENJOY!