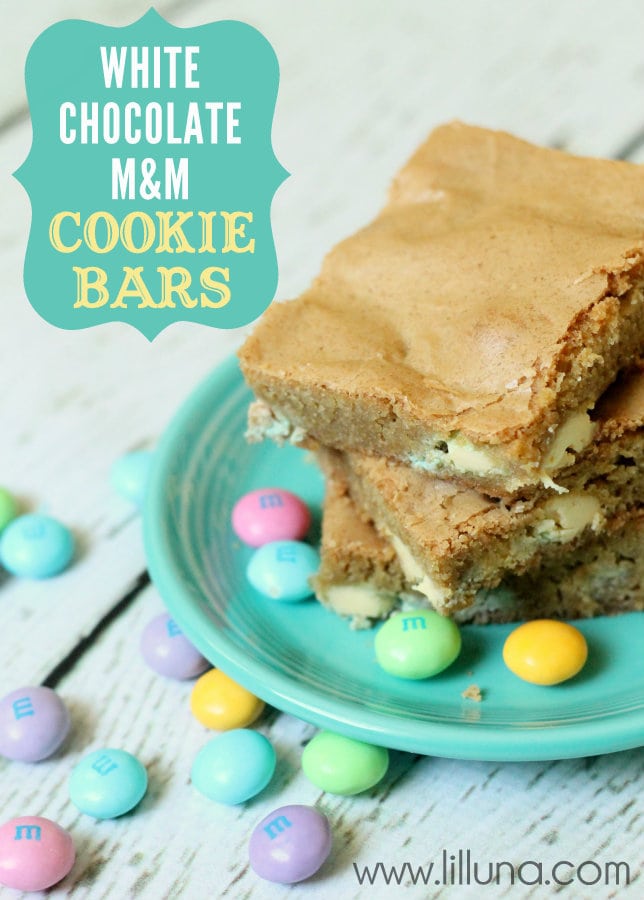 I LOVE checking out all the fun M&Ms that come around with the holidays and incorporating them into recipes.
I know what you're thinking – "You're always posting M&M desserts!" And it's true (you can see M&M creations HERE, HERE, and HERE). But what can I say? They're such a delicious addition! 🙂
I recently saw some Easter White Chocolate M&Ms at Target (and unfortunately haven't seen them anywhere else) and bought a few. I decided to make some cookie bars (or "pan chewies" as we like to call them) with the M&Ms.
MY OTHER RECIPES
I mean, come on – M&Ms, White Chocolate and Cookies?! How can you go wrong?!?!
I opted not to use our typical Pan Chewies Recipe just to change things up and decided to make these based off of a recipe found via Pinterest called Lizzie Goes Dutch. They turned out FABULOUS!!
These beauties are perfect anytime of year but I'm guessing the M&Ms will be seasonal so go buy lots now if you want to have them other than Easter time. Here's what they look like at the store, just in case. Be sure to get some now because the colors make them perfect for Easter. 🙂
White Chocolate M&M Cookie Bars
Ingredients
2 cups flour
½ tsp. salt
½ tsp. baking soda
1½ sticks butter
1 cup light brown sugar
½ cup sugar
2 eggs
2 tsp. vanilla
1 bag White Chocolate M&Ms
Instructions
Melt the butter and set aside.
Mix flour, salt and baking soda in a separate bowl and also set aside.
Combine brown and white sugar in a bowl. Add melted butter and whisk until mixed well.
Add eggs and mix well. Also add vanilla.
Add flour mixture and mix until a dough has formed. Add 1 cup of M&Ms to mixture and mix again.
Pour dough into a greased 9x13 pan and spread evenly.
Add remaining M&Ms to the top. Bake at 325 for 22-26 minutes. Let cool and cut into squares and serve.
The recipe is super easy and yummy, so be sure to try it and let me know what you think.
And for more yummy Easter goodies, check these out: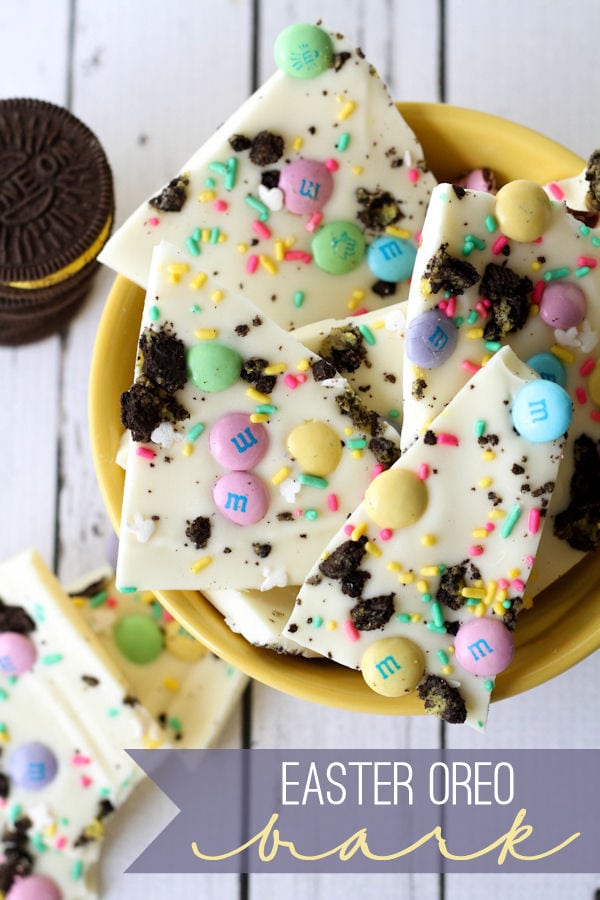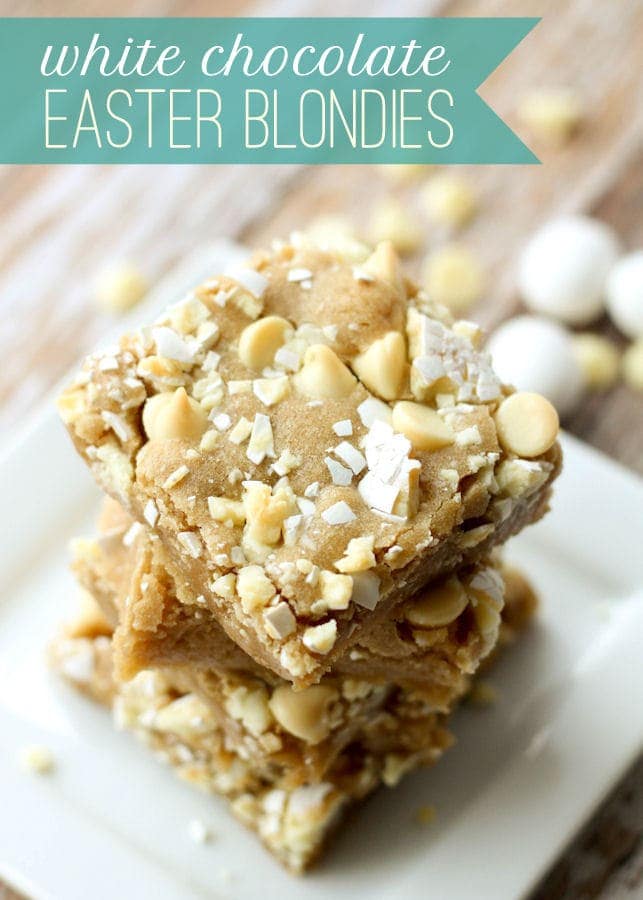 White Chocolate Easter Blondies
I love Easter goodies!! Do you?
For all Easter ideas go HERE.
For all Dessert recipes go HERE.
And get weekly emails with monthly freebies by signing up for the Lil' Luna newsletter. 🙂
For even more great ideas follow me on Facebook – Pinterest – Instagram – Twitter – Periscope – Snapchat & YouTube.
ENJOY!