Happy July folks! I hope everyone had a fun, firecrackin 4th of July. We always have a great time with cousins for the 4th. Half of them love to sit outside and watch as we light small fireworks. The other half watch from behind a window inside the house 🙂
Something else we love to do with cousins is have breakfast for dinner. Todays tried and true recipe is a great, healthy breakfast option for small groups, or in our case, large groups. These delicious Whole Wheat Blender Pancakes are thick, filling, and a big hit with the adults AND kids.
If you're feeding a large group, you'll need to double or triple the recipe. You can also add more milk to make the batter go further. They are plenty thick, so a little milk will just thin them out a bit but give you more pancakes per batch. The more the merrier, right!
So, do yourself a favor and skip the boring, plain flap jacks and get your B vitamins with these healthy Whole Wheat Pancakes!

Whole Wheat Blender Pancakes
Ingredients
1 cup wheat
1½ cup milk
¼ cup oil
½ salt
4 tsp. baking powder
2 eggs
Instructions
Blend 1 cup milk and wheat on high speed for 2 minutes. Add remaining ½ cup of milk, oil, salt, baking powder and egg. Blend for an additional 3 minutes. Add batter to a hot skillet and cook until done.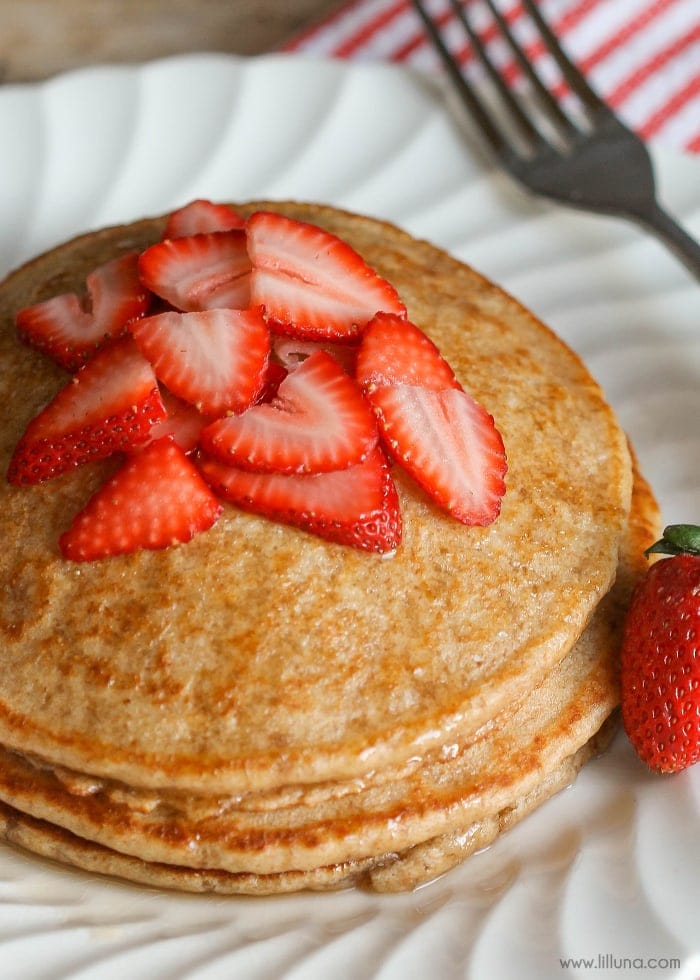 DIFFICULTY: So simple
HOW MANY DOES IT FEED: 4-5
ANY CHANGES MADE: none
ANY SUGGESTIONS FOR NEXT TIME: Maybe add more milk, a little at a time. These are pretty thick and although they are yummy that way, I think they would also be good, a little thinner.
Check Out My Other Recipes
For more delicious breakfast recipes, check out these posts: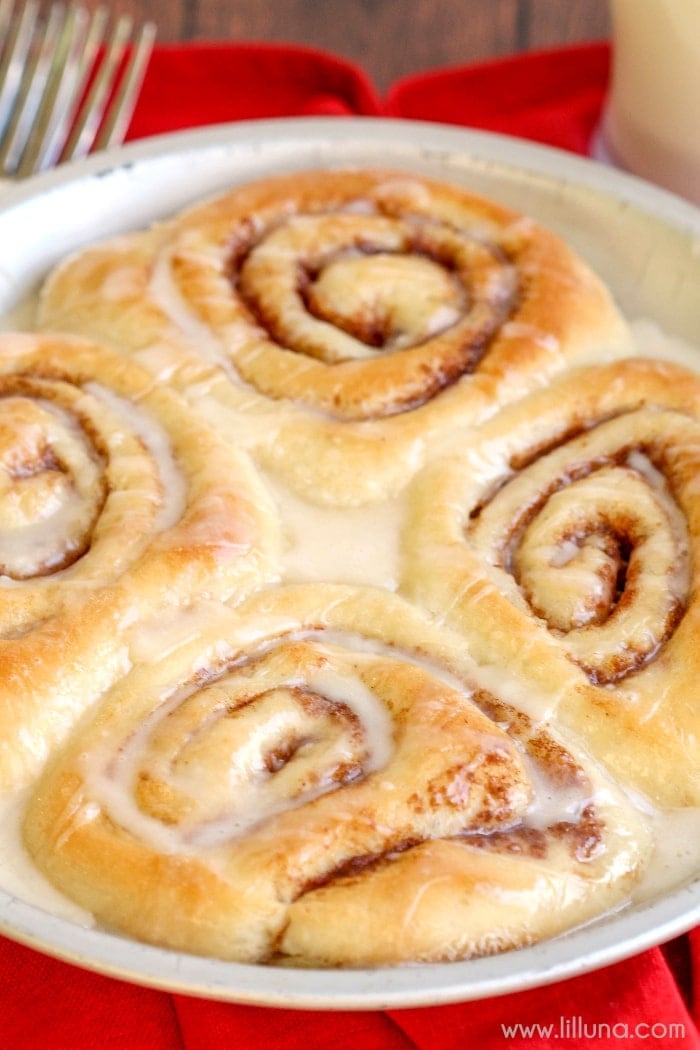 For all breakfast recipes, go HERE.
For ALL recipes, go HERE.
And get weekly emails with monthly freebies by signing up for the Lil' Luna newsletter. 🙂
For even more great ideas follow Kristyn on Facebook – Pinterest – Instagram – Twitter – Periscope– Snapchat & YouTube.
ENJOY!