AND
My brain never shuts off.
REALLY!! I'm constantly thinking of my family, our weekly schedule, what has to get done around the house, what has to get done for the blog AND always thinking of new ideas and creations for the blog.
Just a few weeks ago I came across an image for my Graduation Cap Toppers and thought, "I should do a witch hat version!" Next thing I know I was pulling out the paper and scissors cutting away.  The two oldest kids came in and asked what I was doing. Before I could say anything, they exclaimed, "You're making Witch Hats!! SO COOL!!" They obviously liked them and were soon sitting next to me helping me create these Witch Hat Toppers. I had just finished the toppers when I realized I wanted to make straws too but needed to make sure there was a hole in top. Easy fix… I just cut a bit off the hat and stuck in the straw and called it good. 😉
These little Toppers and Straws were super easy to make and would be perfect for you next little Halloween party. The kids are having one in a few weeks and they insist I make these again. I think I will. 😉
Here is what you'll need to make them…
SUPPLIES:
– Black Cardstock
– Scissors
– Circle Hole Punches (I used a 2 inch and 3 inch punch)
– Regular Hole Punch
– Straws
– Hot Glue
– Paint and Paint Brush for embellishment
DIRECTIONS:
1. Gather all your supplies.
2. Cut circles from cardstock using your large hole punches. You will need two circles PER topper – one 2 inch circle and one 3 inch circle.
 3. Cut to the middle of your LARGER circle. Wrap around into a cone and then hot glue in place.
4. Punch a hole (using regular size hole punch) into the middle of your smaller circle.
Hot glue your cone onto the middle of your smaller circle.
Cut off the tip of your hat to add it to a straw. Keep the tip on if you'd like for a cupcake or cake topper. 😉
Add any embellishments if desired. I used the end of a paint brush and some craft paint to add some dots to my hats.
Here is what it looks like for the straws:
And for the toppers (my hat tops were cut but you don't have to cut yours) 😉


So fun and easy, right?!
For more simple Halloween projects, be sure to check out: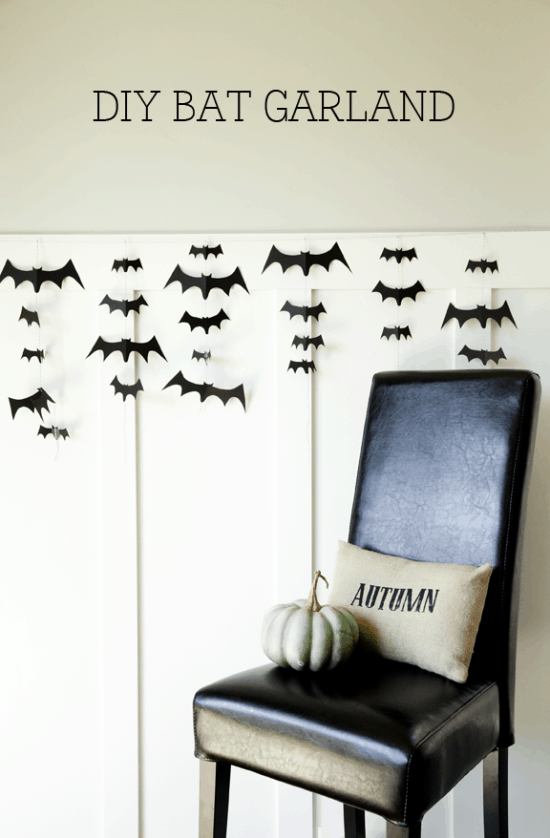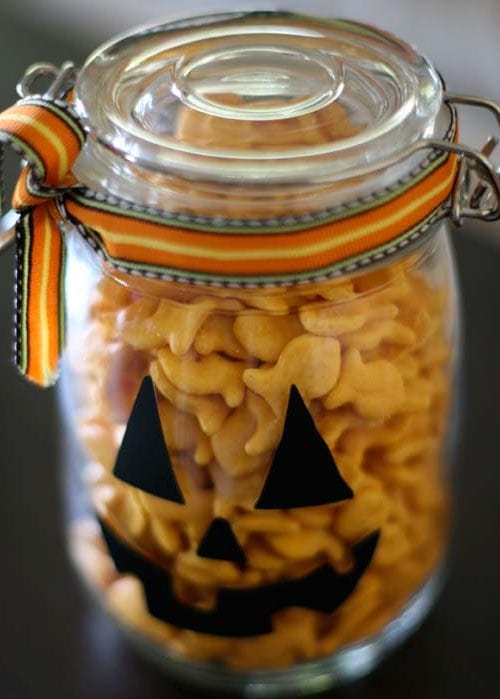 For all Halloween ideas go HERE.
For all Dessert recipes go HERE.
And get weekly emails with monthly freebies by signing up for the Lil' Luna newsletter. 🙂
For even more great ideas follow me on Facebook – Pinterest – Instagram – Twitter – Periscope.
ENJOY!
BEHIND THE SCENES AT LILLUNA.COM:
My little guy, Gav, LOVES (and I mean LOVES) to create! Now that we just phased him out of naps two months ago he's always along side me helping me create, and I LOVE it. 🙂