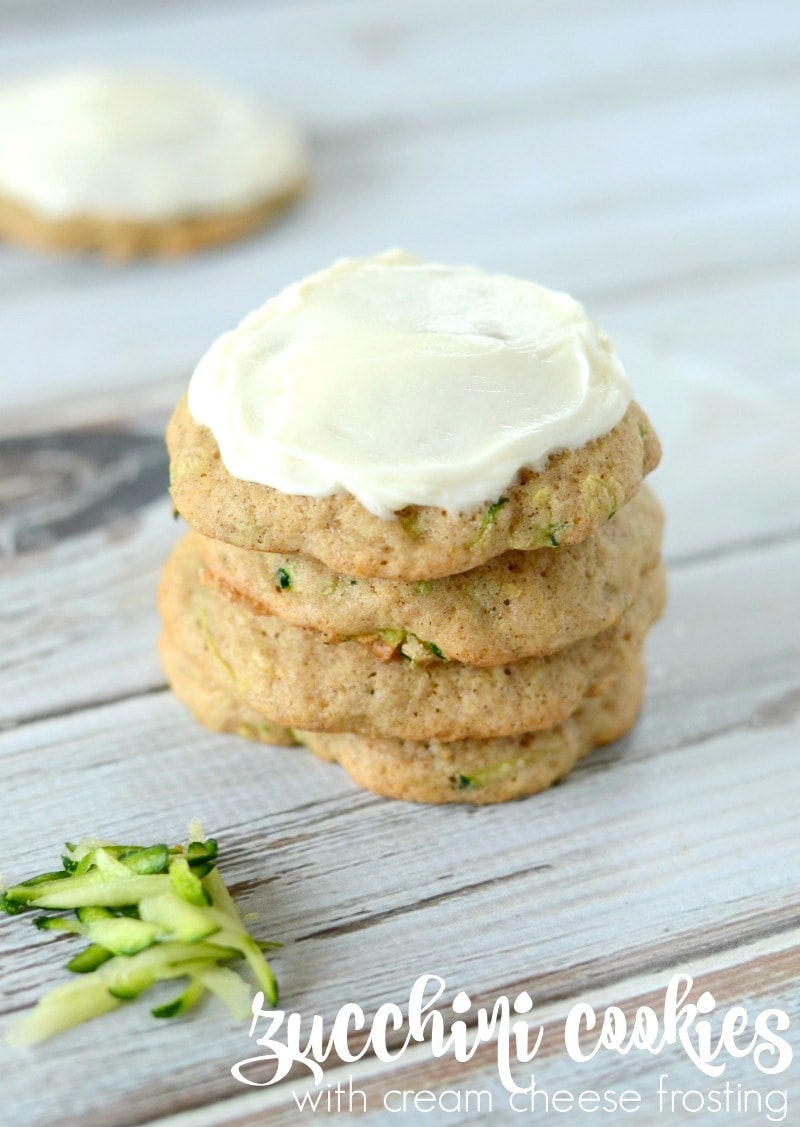 If you have an abundance of zucchini, you have got to try these Zucchini Cookies. They are super soft, and topped with a delectable layer of cream cheese frosting!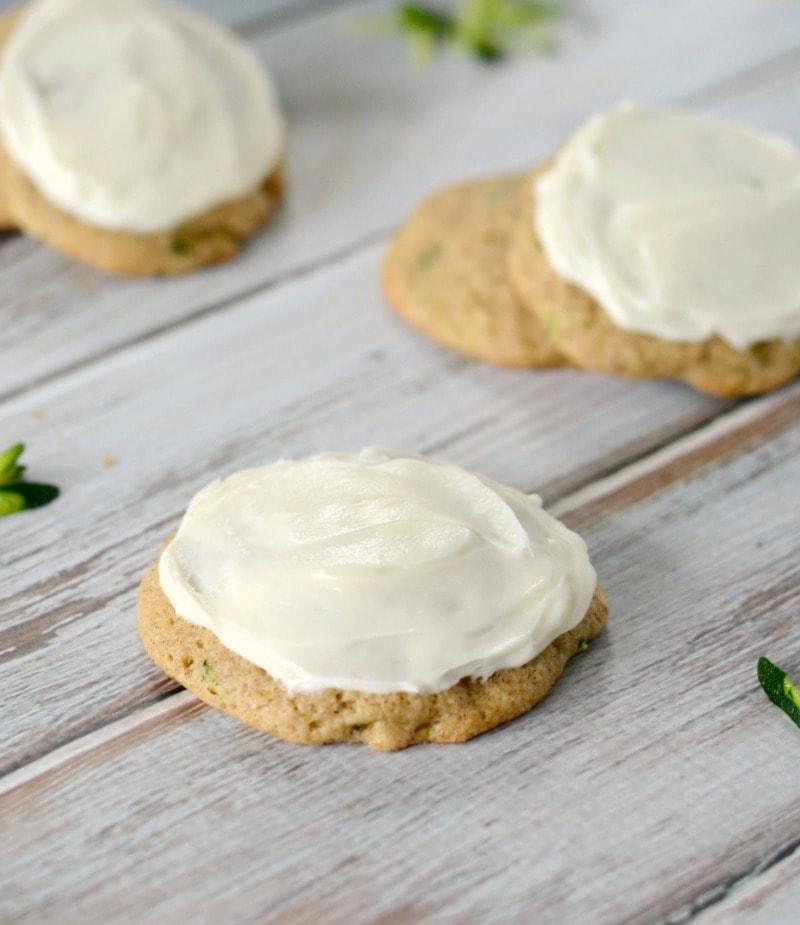 We moved into a new house this summer, so we don't have a garden this summer. Luckily some awesome neighbors supplied us with some garden fresh produce, including a few zucchini. Maybe most people only serve zucchini as a savory dish, but I love baking yummy treats with it. These zucchini cookies are a new favorite!
They are simple to make. The dough starts out fairly stiff, but then you stir in the zucchini and it works its magic. You end up with a soft and creamy batter.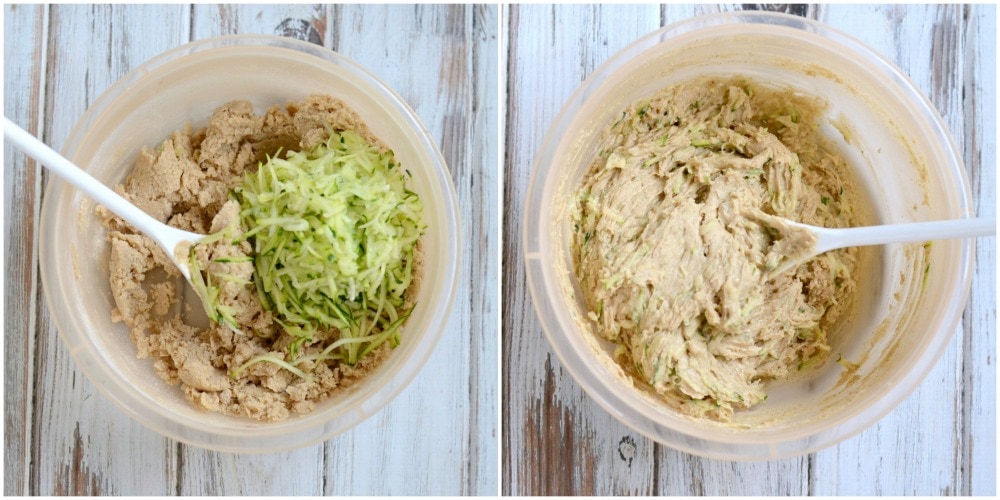 I like to use a cookie scoop so that I get uniform sized cookies, but you can just use a tablespoon if you don't have one. The dough is pretty sticky, so use a silpat liner or parchment paper, or grease your pan really well.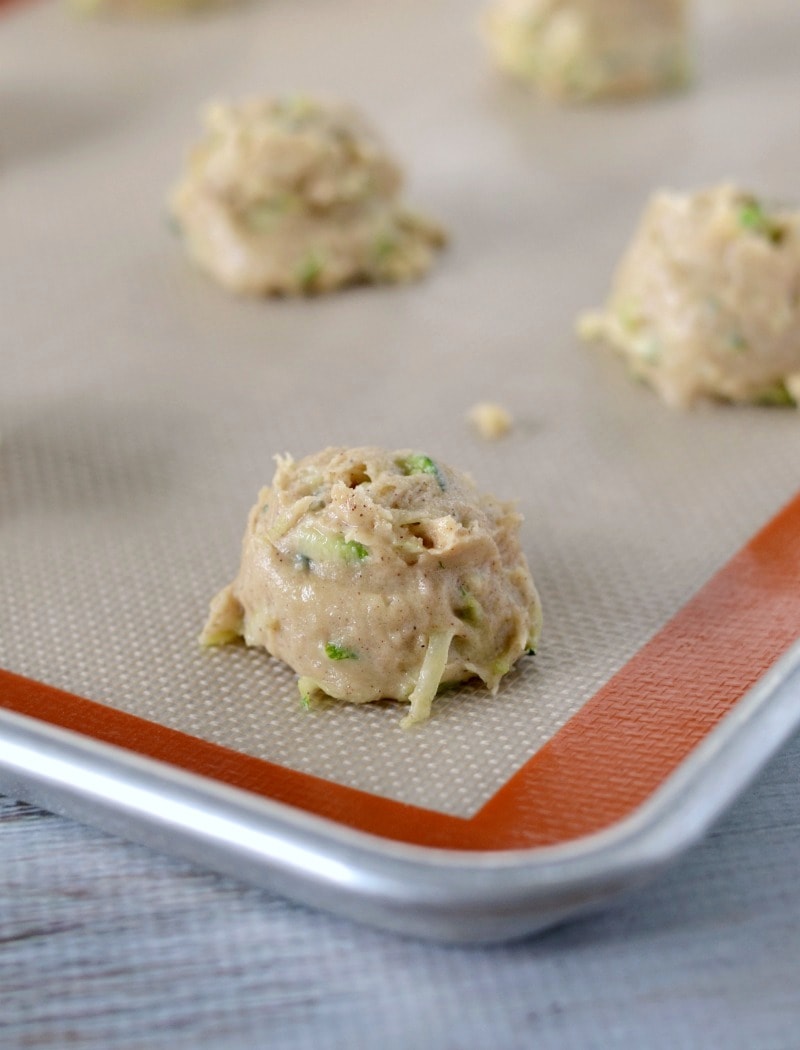 The cookies will puff up nice and pretty when you cook them. And aren't those round tops just begging to be frosted?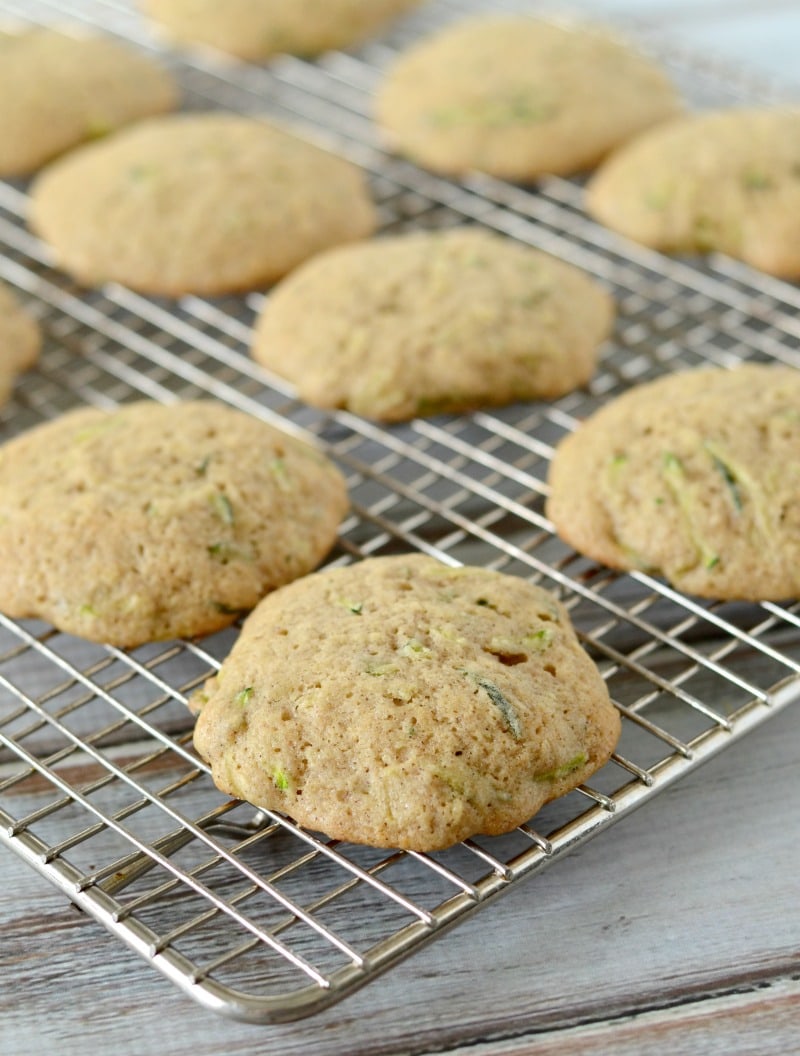 If you think zucchini bread is tasty, you have got to give these cookies a try. The tangy cream cheese frosting makes them irresistible! In fact, my family couldn't get enough of them. My boys practically inhaled them. But hey, they are full of zucchini, so I didn't feel too guilty. 😉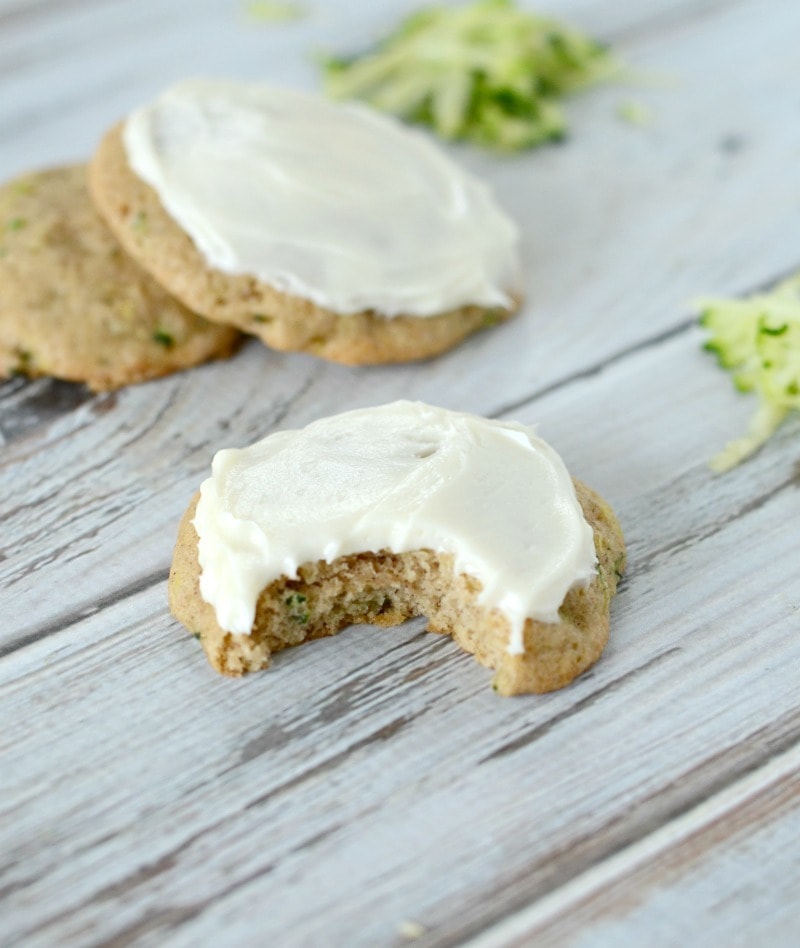 Zucchini Cookies:
Zucchini Cookies with Cream Cheese Frosting Recipe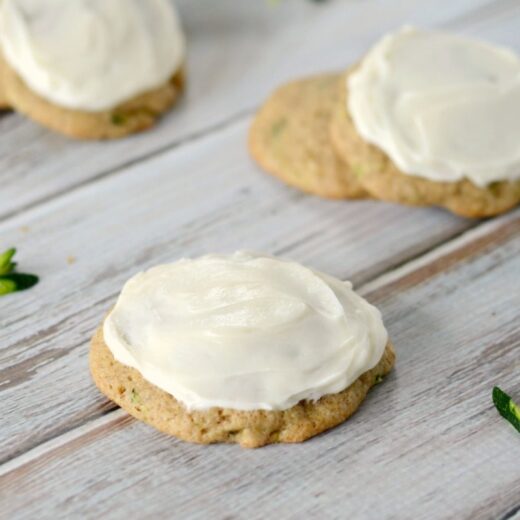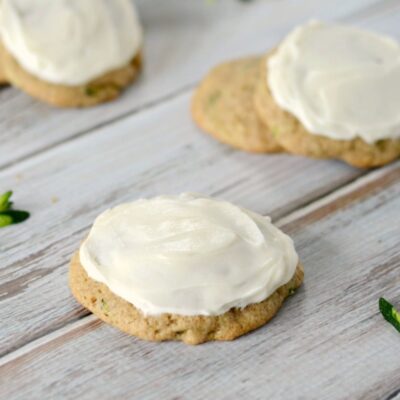 Zucchini Cookies with Cream Cheese Frosting - soft, fluffy, and oh so yummy!
Instructions
Zucchini Cookies
Cream butter and sugars in a large mixing bowl. Beat in egg and vanilla.

Whisk together flour, baking powder, soda, salt, and cinnamon. Stir into creamed mixture. (Dough will be very stiff.)

Add the grated zucchini and stir till well combined.

Drop by spoonfuls onto well greased or parchment lined cookie sheets. Bake at 375° for about 12 minutes or till bottoms are golden brown and tops are set.

Cool on pan for a couple minutes. then remove to cooling racks. Cool completely, then frost.
Cream Cheese Frosting
Beat cream cheese and butter till smooth and creamy. Add the powdered sugar and vanilla and beat till smooth. Frost cookies.
Thank you so much for sharing these delicious looking cookies, Kara!! Head over to Creations by Kara to check out more amazing recipes.
And, for another cookie recipe, check out:
Chocolate Coconut Oatmeal Cookies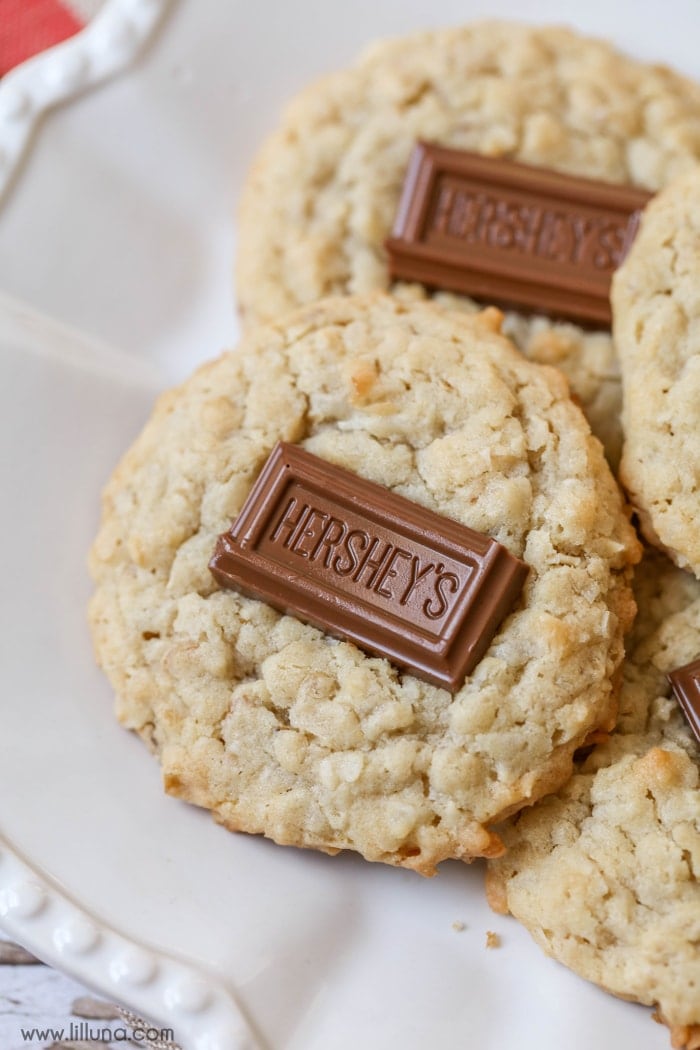 For more yummy desserts, check out:
ENJOY!!