Hi, I name is Lisa and I have a baking blog called The Bearfoot Baker. I love hanging out in the kitchen creating new recipes and making cookies. When Kristyn asked me to make something for a baby, I was thrilled. I make a lot of cookies and I wanted to use some cookie cutters in a unique way. I came up these DIY Onesies.
The possibilities for designs are endless. Seriously, have you seen all the cookie cutters they make these days? I can't wait to make a DIY onesie by using all kinds of bug cutters. Or maybe a cute onesie with butterflies for a little girl.
You could even use this idea for a baby shower. Have a box full of cookie cutter and a little paint and watch everyone's creativity take over. I bet you will be amazed by their creations.
DIY Onesie Supplies:
Onesies (plain white or solid colors)
Paint Colors of Your Choice
Textile Medium (mix with paint according to the directions. It makes the paint on the fabric flexible.)
Paint Brush
Cookie Cutters (get them here or here)
I got these onesies at Wal-Mart and it was about $7 for three. They didn't have any solid colors but I think pink, blue, yellow, red, and green would be precious for this project.
Begin by washing and drying the onesies.
When you open the package, keep the little cardboard form to slid inside onesie to keep the paint from bleeding through the back. You can use cardboard or card-stock if you are working with more than one at a time.
Next, determine what size cookie cutter you want to use. This is a 1 3/4″ by 1 1/4″ . Mini cutters work great for newborn onesie.
Put a small amount of paint mixed with the textile medium on a plastic lid ( this is a cool whip lid) and dip the cutter into the paint. Next, press the cookie cutter onto a clean paper towel to remove excess paint.
Then, press the cookie cutter onto the onesie.
Check Out My Other Recipes
Next paint the shape.
I used a little blue paint and the end of the paint brush to add the water drops and puddles. Once your DIY onesie is dry, use a fine detail brush to make outline and detail the fire hydrant. Or you can use a Fine Tip Sharpie. A Sharpie will bleed on the cotton and it will look bad. You could make a large puddle at the bottom of the hydrant and write "I Leak" on the paint.
You don't have to paint in the middle if you don't want to. The cookie cutters make a great outline.
The end of the brush makes great dots and drips.
The only other thing you need to know is you must heat set the paint. Let everything dry completely and then, iron them according to the fabric directions. It may fade a little over time but, I think that makes it even cuter.
Thanks Kristyn for allowing me to share these DIY Onesies with you all today. It has been a lot of fun!
———————————–
How uber-cute are those onesies?!
Thanks for the tutorial, Lisa! Never in a million years would I have thought to use a cookie cutter for a pattern – GENIUS!!
Be sure to check out Lisa's site – you will die at how cute her cookies are!
For more baby gift ideas, be sure to check out these: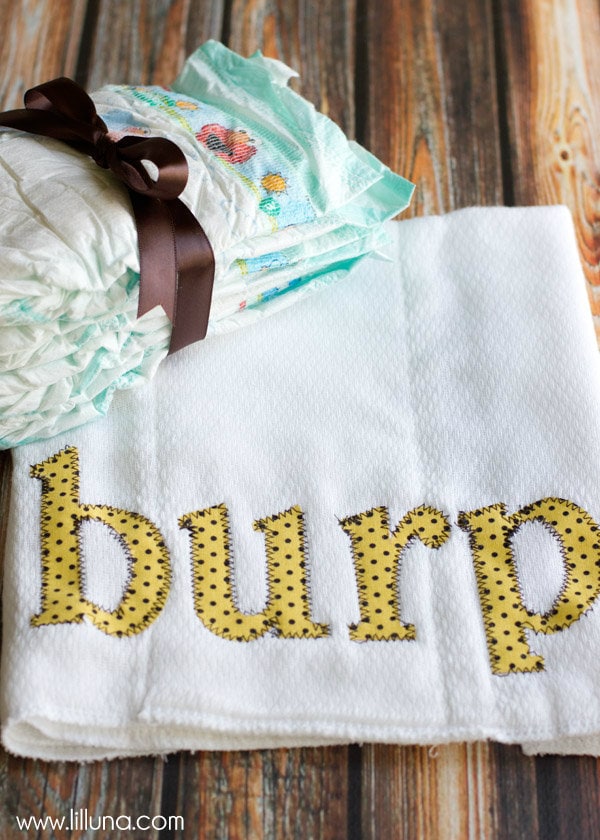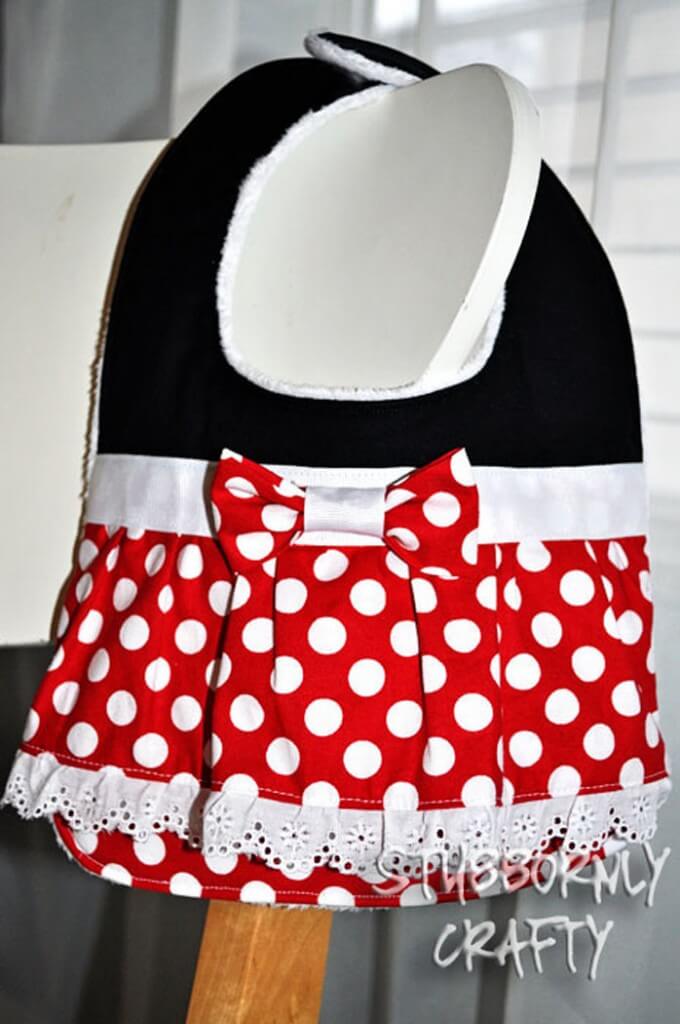 Mickey & Minnie Baby Bib Tutorial
And get weekly emails with monthly freebies by signing up for the Lil' Luna newsletter. 🙂
For even more great ideas follow me on Facebook – Pinterest – Instagram – Twitter – Periscope – Snapchat.
Don't miss a thing – Sign up for the Lil' Luna Newsletter today!
ENJOY!