Welcome to Lil' Luna!
Featured Recipes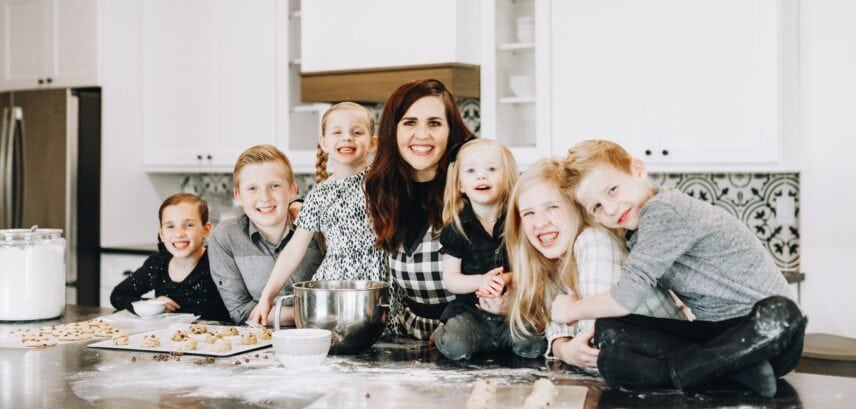 About Me Hi, I'm Kristyn!
I'm the mom of six stinkin' cute kids and the wife to my smokin' hot hubby, Lo. My mom's maiden name is Luna, and I'm one of the many crafty "Lil' Lunas" in the fam.
---
All your Favorites…
BEST Breakfast Ideas
Cakes & Cupcakes
10 minutes
Most Popular
Dinner Recipes
Pasta
Easy and delicious Cheesy Chicken Tetrazzini – Chicken and pasta in a creamy sauce with lots of flavor. It's a family favorite dinner meal and one that gets rave reviews!…
55 minutes
Pasta
When you need an easy dinner recipe that will please the whole family, try whipping up some old fashioned goulash! Everyone loves this hodgepodge of macaroni noodles, ground beef, tomatoes,…
1 hour
Main Dishes
Delicious Creamy Swiss Chicken Bake – a simple and delicious dinner recipe that includes Swiss and Parmesan cheeses and baked to perfection. It's one of our favorite chicken recipes, and…
1 hour 7 minutes
Main Dishes
Restaurant-Style Red Cheese Enchiladas are an old family favorite recipe that is simply the best!! They are cheesy, saucy, and so yummy. These are the BEST red cheese enchiladas. Serve…
47 minutes
The Latest from Lil' Luna
Newest Recipes
---
Just download + print!
FREE Meal Plans
Our Most Popular
Slow Cooker Recipes
---