Grilling season means charred meats and veggies – and delicious BBQs and parties! To make your summer evenings spectacular, I have some fantastic grilled dinner ideas for you!!
More Collections: Pasta Salad Recipes, Green Salad Recipes, Easy Salad Recipes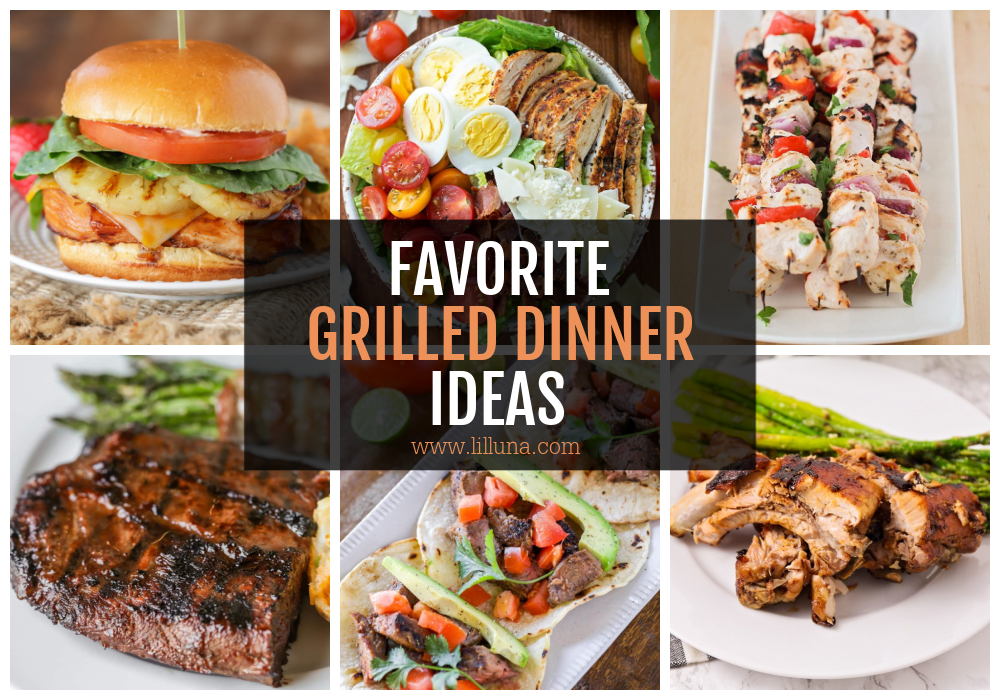 Grillin' and Chillin'
Our family loves to grill in the spring and summer because there's just something that makes dinner feel a little more special when it's cooked on the grill.
From chicken breasts to burgers, steak to pork chops, there are SO many options for dinner dishes that can be cooked on the barbecue.
Fortunately, anytime is a good time to grill. If the weather isn't to your liking, just whip out a grill pan! You can have those mouth-watering grill lines any time of the year.
Today's list of ideas will ensure you get to grill and chill with these delicious grilled dinner ideas.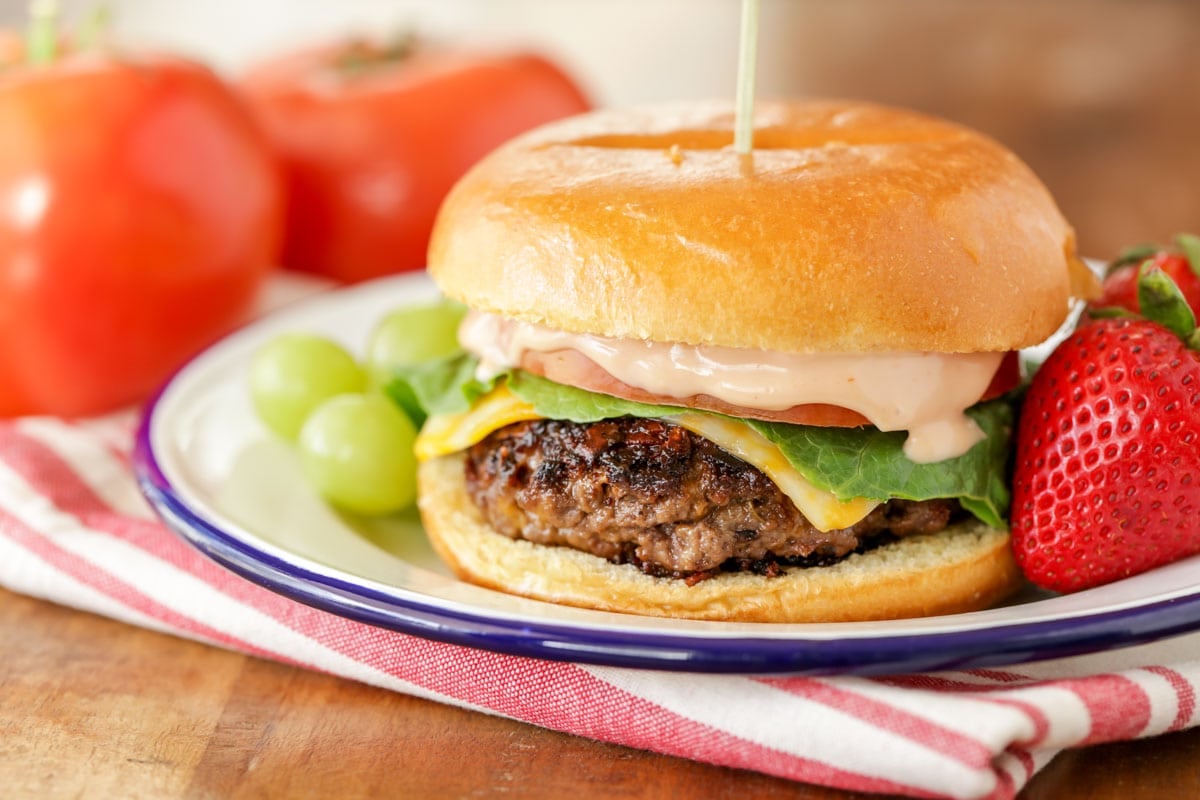 Grilling Tips
These tips will make sure every grilling venture is a success! Be sure to check them out when preparing all your favorite grilled dinners.
using your grill
Preheat the grill so it's hot and ready to immediately begin cooking the food once it is placed on it. Preheating is also helpful because it loosens any STUCK-ON bits of food.
Give the grates a quick brush before rubbing on an even layer of cooking oil. Your grill should be:
400-450°F for high
350-400°F for medium-high
300-350°F for medium
250-300°F for low heat.
Direct heat. This area of the grill is where the open flame is. The flame will sear the outside of the food very quickly. Once seared to your liking, move the meat to the indirect heat.
Indirect heat. This section of the grill does not have any open flames under it. The area is still hot and will act more like an oven and slowly finish cooking the center of the meat without burning the outside.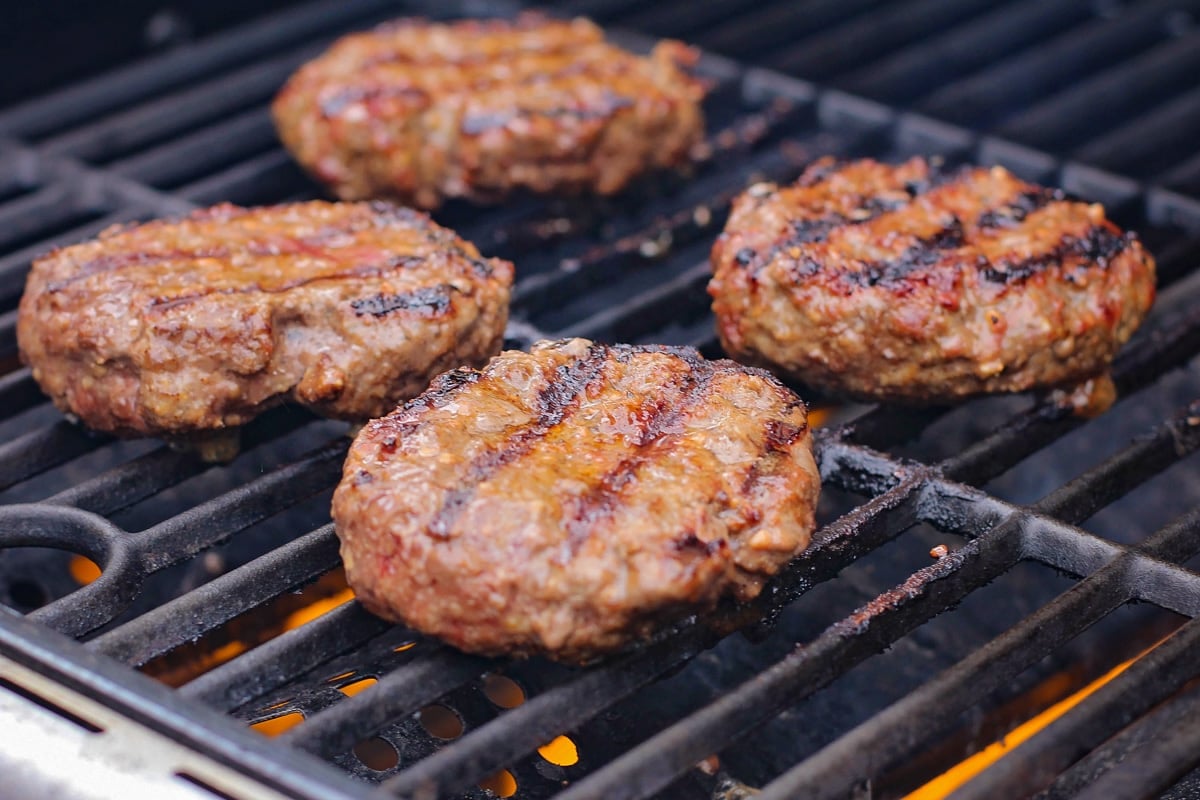 Lid. Thicker cuts of meat need the grill to act like an oven in order for the center to cook properly. Every time the lid is opened the heat escapes which slows down the cooking process.
Thinner cuts of meat don't really need the lid down. An easy guide:
If the meat is less than ¾ inch the lid doesn't have to be down.
If it's thicker than ¾ inch keep the lid down and utilize both direct and indirect heat.
Let it be. It can be tempting to poke, prod and flip the meat, but don't. Only flip it once. By doing so you allow each side to heat up enough to start forming a nice caramelized crust.
Cold weather and higher altitude can cause longer grill times. Also, the wind will cause a charcoal grill's TEMPERATURE to rise and a gas grill's temperature to lower.
Sauce. If the sauce is added too early, it just tends to char. Allow your meat to cook almost completely before coating it with the sauce.
Flames. Have a box of baking soda handy. It's normal to have flames flare up, but sometimes you might experience a burning fire. This is often caused by fat BUILD-UP in a dirty grill. Turn off the burners. If possible, quickly remove the meat, then sprinkle baking soda over the fire.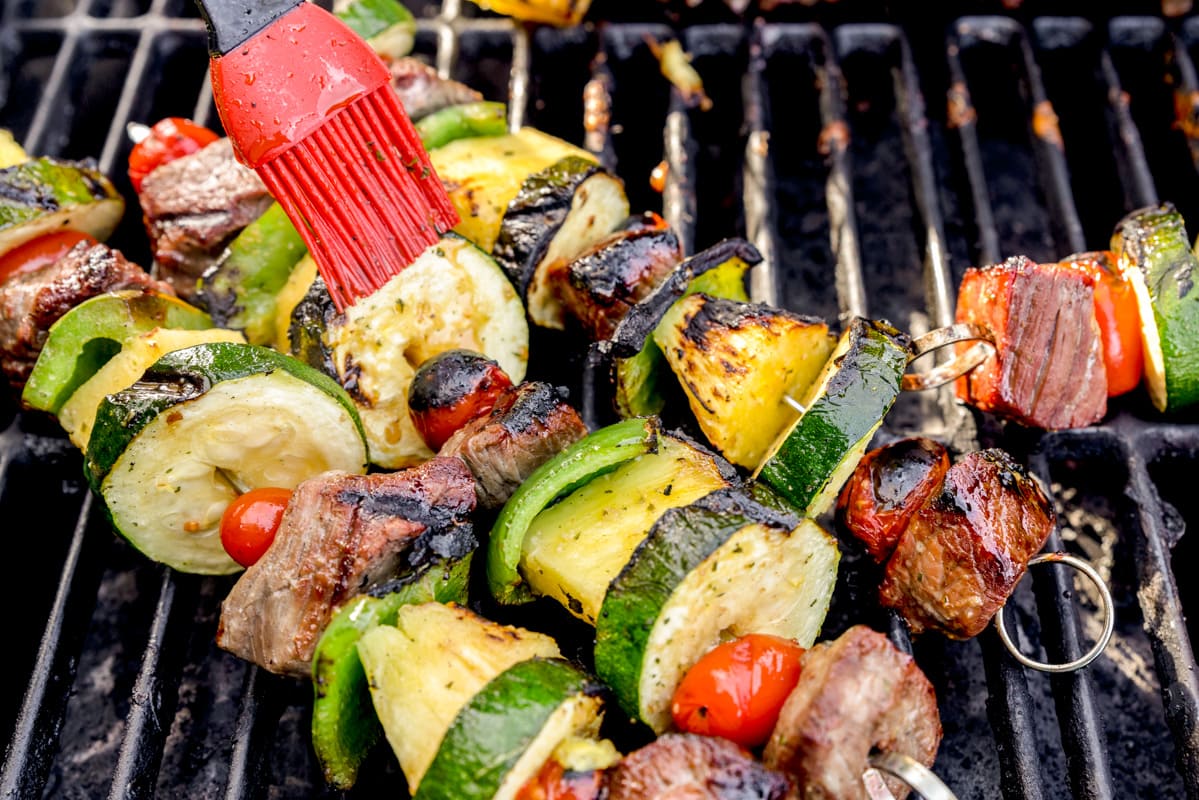 grilling safety
Make sure to keep these safety tips in mind as you grill your dinners.
Only use your grill outside, even small tabletop grills. And use it 10 feet away from any structures.
Make sure that to place the grill on a flat surface.
Keep your grill free of charcoal ash and empty and grease trays.
Never leave the grill unattended.
Avoid wearing loose clothing, especially loose sleeves. Wearing an apron not only keeps your clothes clean but ties clothing close to the body.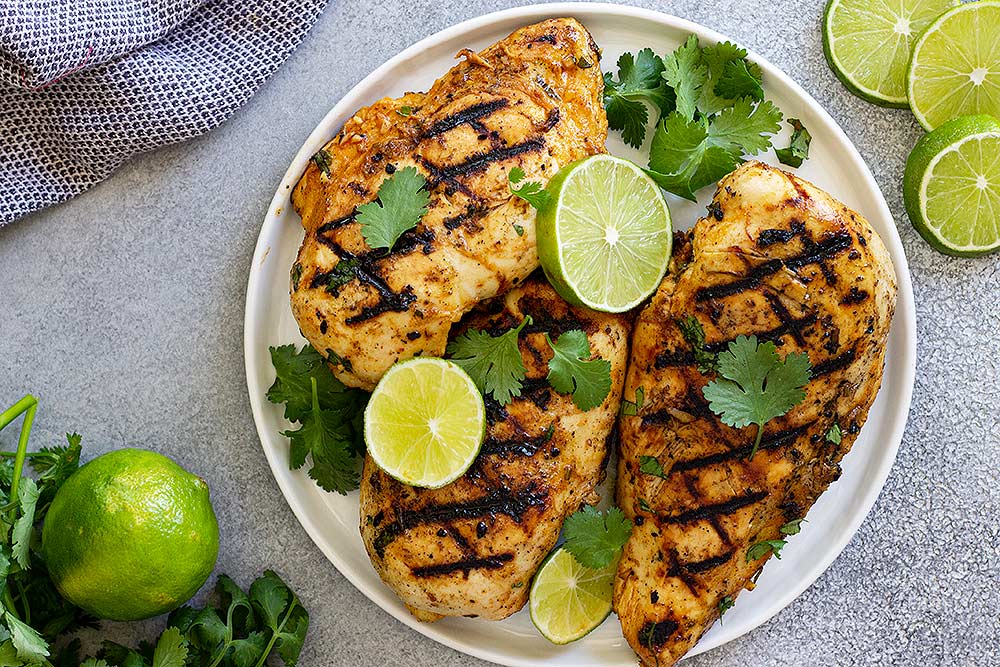 Caring for your grill
Clean the grate. Fire up the grill and let the grate experience about 5 minutes of intense heat. This will help burn away any leftover food particles. Use a good quality grill brush to scour the grates.
Oil the grate. Before adding any food, brush the grate with oil to help keep food from sticking. Use peanut oil, vegetable oil, or coconut oil. Dip a paper towel into the oil and add a light coat of oil evenly over the grate.
A little goes a long way. Avoid using too much oil because the drips will cause the fire to flare up.
After grilling. Turn off propane if applicable. Don't clean the grill grate. The leftover food and grease will protect the grate in between grilling sessions. Allow the grill to cool and clear out any charcoal ash. Otherwise, moisture can cause it to become like cement.
Cover it. Most grills are kept outdoors and using a grill cover will protect and keep your grill lasting much longer.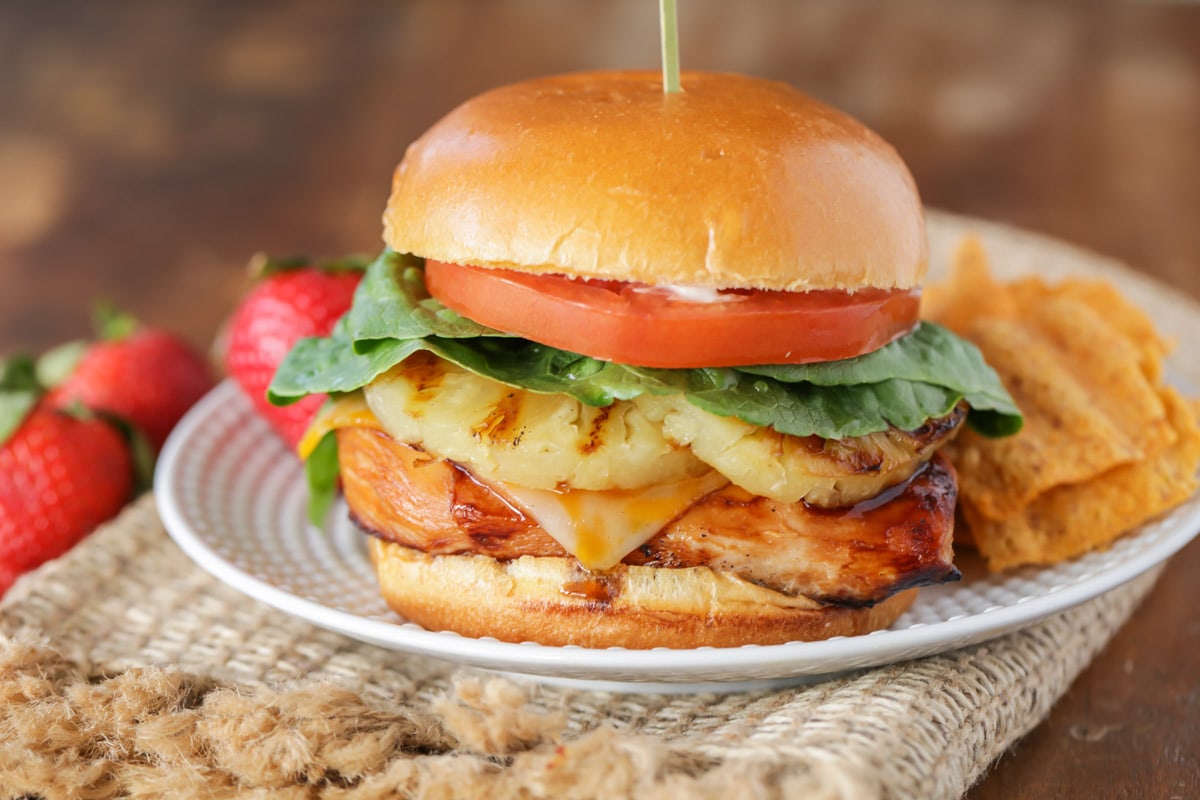 best grilling practices
No matter what items you may be grilling, there are certain "best practices to follow". Different items will need to grill at various temperatures, and the temperature it needs to reach in order to be fully cooked also varies.
Here are some tips and tricks for grilling fish, vegetables, chicken, and beef!
Grilling Fish:
Choose a more sturdy fish like salmon, swordfish, tuna, snapper, or mahi-mahi.
Use skewers for cubed fish. (This also works to grill shrimp skewers).
Allow the fish to come to room temperature before grilling. This will only take about 10 minutes.
Preheat the grill to 400-450°F and only add the seafood when the grill is hot and ready.
Simply dip a paper towel in olive oil and brush a coat of oil directly onto the grates before placing the seafood on.
Allow the fish to cook long enough that it will naturally pull away from the grates before flipping it. This may take several minutes.
Only flip the fish once to reduce the chance of it breaking apart.
Once the fish has been cooked, let it rest for 3-5 minutes before serving.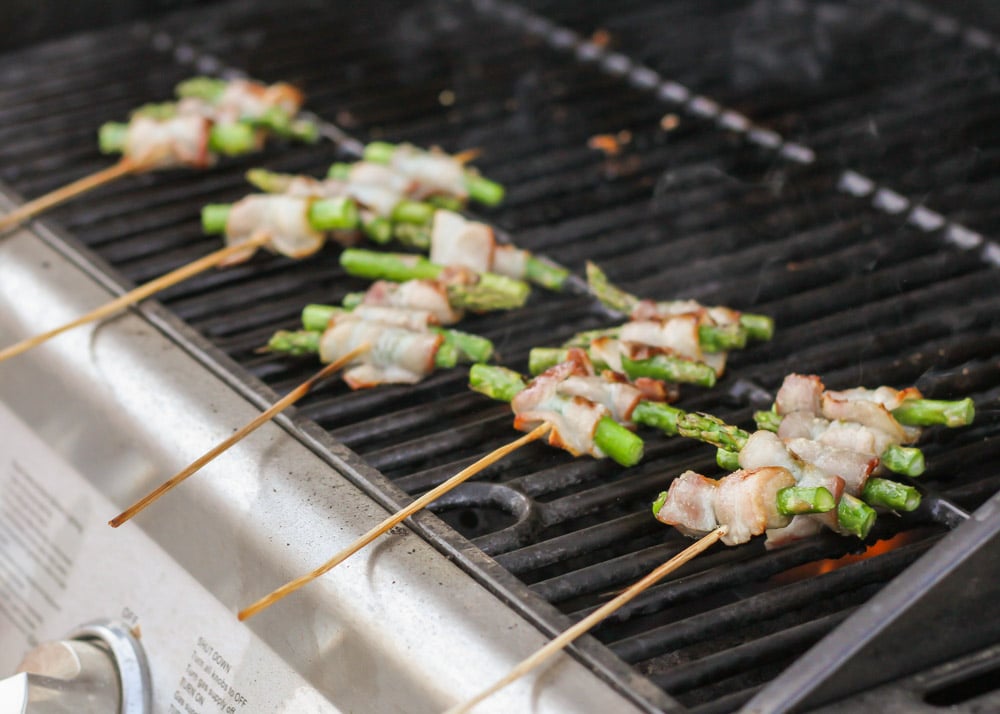 Grilling vegetables
Since you already have the grill heated up, why not use it to make some grilled veggies to serve on the side to go with your grilled dinners?
Corn is a really easy vegetable to grill. Some other vegetables that hold up well include zucchini, bell pepper, green beans, asparagus, mushrooms, onion, cauliflower, broccoli, and tomatoes.
Some general tips when grilling vegetables include:
Slice them all the same size to ensure an even cook.
Coat the grill grates with oil to keep them from sticking.
Coat the veggies with a bit of olive oil. Season them with some salt or fresh herbs.
Grill for 3-5 minutes, flip, and grill for another 3-5 minutes, or until hot and tender.
Larger vegetables can lay perpendicular to the grill grate so they don't fall through. Smaller vegetables can be grilled in a basket or laced onto skewers.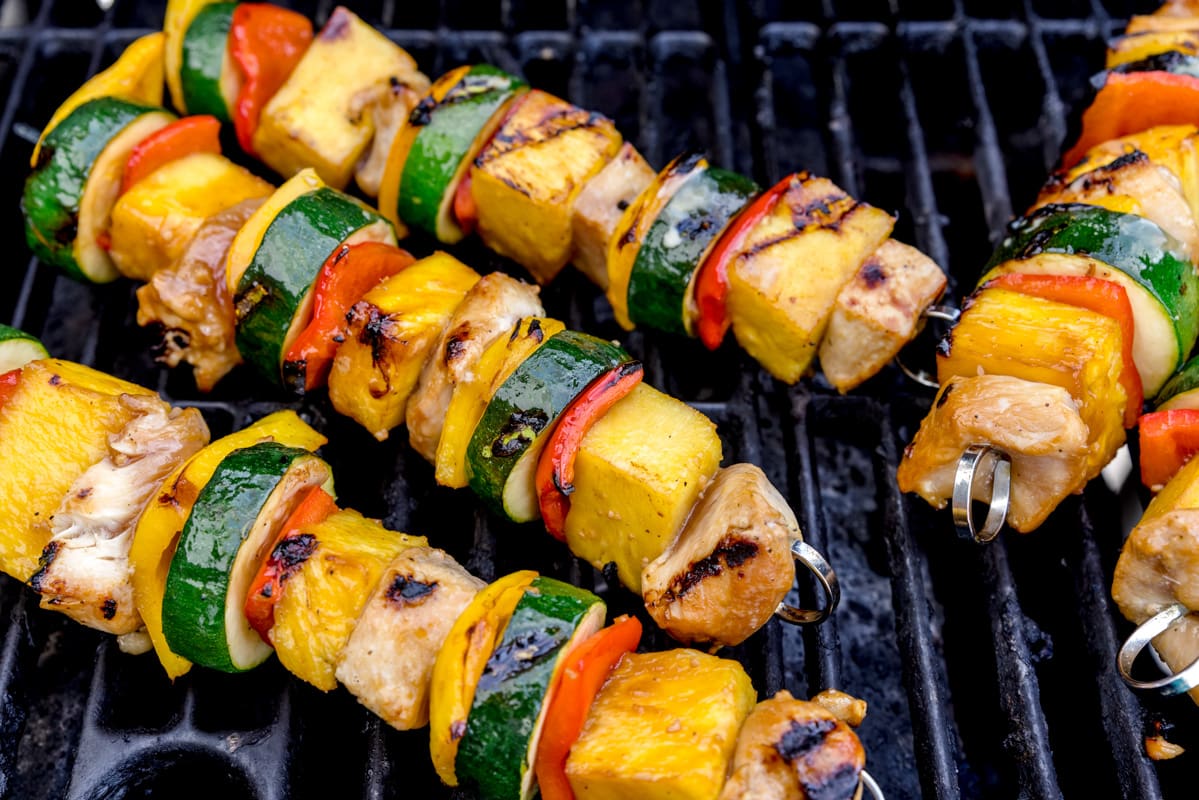 Grilling Chicken
When grilling chicken, preheat the grill to 425-450°F. While the grill is preheating, allow the chicken to rest at room temperature for about 20 minutes. Cold chicken doesn't cook as evenly as room-temperature chicken does.
Use the following times and temperatures as a guide when grilling:
Boneless Chicken Thighs. Grill at 400°F for about 8 minutes, flipping halfway.
Bone-In Chicken Thighs. Grill at 450°F for about 10-13 minutes. Flipping halfway. Check the internal temperature. If it needs more time, move the thigh to indirect heat and cook until done.
Boneless Chicken Breast. Preheat grill to 400°F. Grill over direct heat for 8-10 minutes. Flip and grill for another 3-5 minutes before moving the chicken to indirect heat (don't flip). Allow the chicken to cook for an additional 5-7 minutes.
Bone in Chicken Breast. Preheat grill to 450°F. Grill over direct heat for 9-10 minutes. Flip and grill for another 9-10 minutes before moving the chicken to indirect heat. Allow the chicken to cook for an additional 10-20 minutes
Drumsticks. Grill at 350-400°F for about 25 minutes. Rotate them every 5 minutes.
Chicken is done when the internal temp is 165°F. A good indicator is that the juices run clear and the center is no longer pink. Take chicken off the grill at 160°F and allow it to rest. The temperature will rise another 5-10 degrees bringing it to a safe 165°F.
Keeping the Chicken Moist. Dry chicken can quickly turn a delicious dish into a forgettable one. You can marinate, brine, or braise your chicken before grilling to help keep it moist.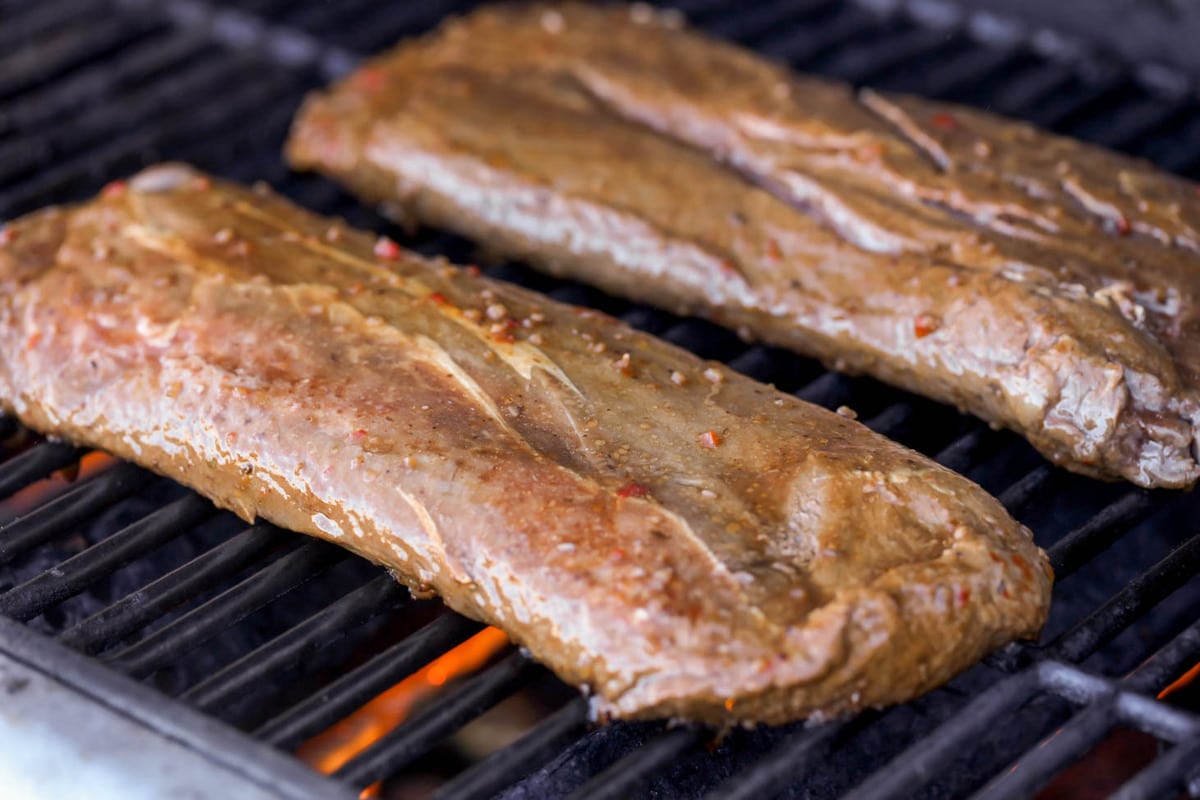 Grilling Beef
When grilling beef, allow it to sit at room temperature for about 30 minutes before cooking.
Using a meat thermometer is the most accurate way to tell which cooking stage the beef is at.
Once the meat has reached the correct temperature remove it from the grill and let it sit for a few minutes before cutting into it. This allows the center to continue to heat up another 5-10° as well as evenly distribute the juices.
The right temp. Beef can be cooked in 3 ways. Unless you like raw and burnt…err…I mean rare and well done, then there are 5 ways.
Rare. The internal temp reaches 120°F. The center is completely red while the outside is seared and crisp.
Medium rare. Cook to an internal temp of 126°F. The crust will be seared while the center will only be half-cooked with a thick center section of red.
Medium. The internal temp will be 134°F. The outside will be crisp and seared. The inside will be ¾ cooked with about ¼ of the center showing a thin red line.
Medium well. Cook to an internal temp of 150°F. The inside will be done all the way through with a pink hue.
Well done. The internal temp will be 160-170°F. The meat will be firm to the touch. The center will be brown all the way through with no sign of red or pink.
---
Our favorite grilled dinner ideas
Summer is grilling season! It's the perfect time to get outside and heat up the BBQ. These best grilling recipes will make every BBQ, picnic, or family dinner a big hit!
Hamburger Recipe
This is the BEST Hamburger Recipe for grilling up a juicy American classic. You'll have a perfect burger every time!
Steak Marinade
This is Our All-Time Favorite Steak marinade! It requires only four ingredients, and makes our steak taste SO amazing! Everyone always asks for this Easy Steak Marinade recipe because it's just that good!!
Hawaiian BBQ Chicken Sandwiches
Loaded with juicy grilled pineapple, red onion, crisp lettuce, and flavored with barbecue sauce, this Hawaiian BBQ Chicken sandwich is perfect for summer entertaining!
Cilantro Lime Chicken
This Cilantro Lime Chicken is full of flavor and an easy weeknight meal. Fresh lime juice, cilantro, and loads of fresh garlic make a flavorful marinade!
Asian Honey Garlic Chicken
Asian Honey Garlic Chicken can be baked or grilled. It's bursting with Oriental flavor, and requires just a few ingredients!
Teriyaki Chicken Burgers
Marinated Teriyaki Chicken Burgers are quick, easy and full of sweet, tangy flavor! Grilled pineapple makes these burgers perfection.
Best Chicken Marinade
This easy chicken marinade is the BEST way to marinate chicken breasts before grilling or cooking. It makes the meat juicy, tender, and so flavorful!
Huli Huli Chicken
This Grilled Huli Huli Chicken is the juiciest and most delicious Hawaiian chicken you'll ever try! Great alone or served on rice or noodles!!
Chicken Caesar Salad
Ultimate Caesar Salad with grilled chicken, croutons, tomatoes, bacon, hard-boiled eggs, Parmesan cheese and tomatoes.
Carne Asada Tacos
Juicy grilled carne asada loaded in tortillas with all of your favorite toppings! This recipe makes perfectly seasoned steak tacos that everyone is going to enjoy.
Dr. Pepper Ribs
Pork ribs cooked in Dr. Pepper, grilled to perfection, and smothered in BBQ Sauce. These Dr. Pepper ribs are fall off the bone delicious!
Chicken Kabobs
Sweet and savory chicken kabobs are a perfect summer grilled dish. They are packed with veggies AND flavor!
Chicken Burrito Bowl
This Chicken burrito bowl is so easy and adaptable to your taste. It is a light, healthy, and filling meal!
Chicken Souvlaki
Chicken Souvlaki is a savory kabob infused with Greek flavors. With marinated chicken, onions, and peppers, it's hearty and delicious.
Carne Asada
Carne Asada is the perfect Mexican flavored meat to add to tacos, burritos, salads, or quesadillas. It's tender, flavorful, and juicy.
Ranch Burgers
These Ranch Burgers make the BEST homemade hamburgers!! This easy burger recipe is complete with a signature secret sauce that compliments the ranch burger perfectly!
Lemon Chicken Pasta
Flavorful Lemon Chicken Pasta is covered in a delicious sauce made from fresh lemon juice, whipping cream, cheese, and fresh basil.
Lemon Pepper Chicken
Flavorful and tender Lemon Pepper Chicken is simple and requires just a few ingredients. Served on its own or over rice, this buttery chicken dish is perfect any night of the week for a simple, quick dinner idea.
Steak Tacos
These steak tacos are marinated to perfection and bursting with fresh flavor! Tacos are quick and easy for a perfect weeknight dinner in under 30 minutes.
Turkey Burger
Lean & juicy turkey burgers are packed with flavor but light on calories. They are a perfectly delicious addition to your next BBQ!
Steak And Tortellini Salad
Delish Steak and Tortellini Salad is hearty and refreshing. Tortellini, sirloin & romaine in a creamy pesto dressing is a must-have!
Steak Kabobs
EASY steak kabobs are tender, flavorful, and grilled to perfection. Pack with your favorite veggies and enjoy all summer long!
---
best choices for grilling
We hope you enjoy this list of some of our favorite grilled dinner ideas. These are our go-to choices when we're ready to fire up our grill and they always receive many compliments!
More Collections: Beef Dinner Ideas, BBQ Side Dishes, BBQ Appetizers