This Honey Garlic Chicken is a simple and delicious chicken recipe that can be baked or grilled. It's flavorful, delicious and requires just a few ingredients.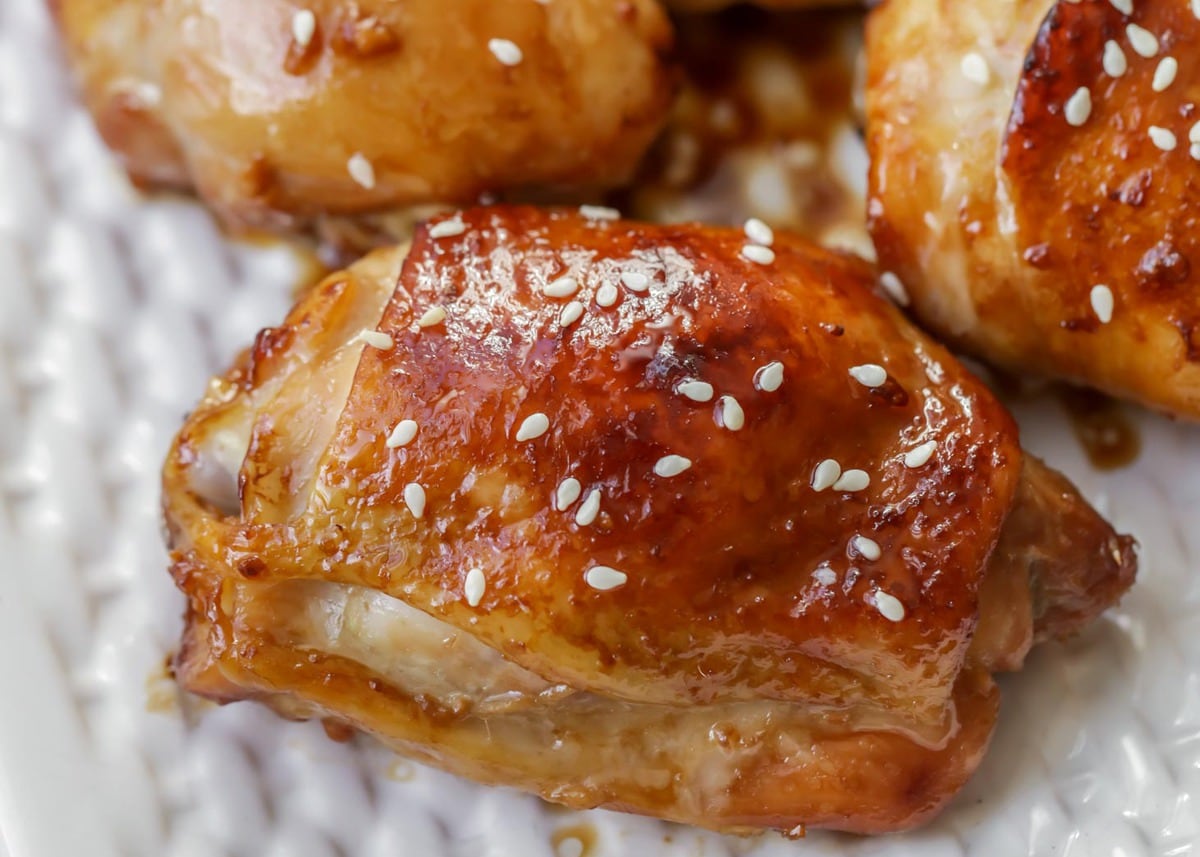 Who here loves CHICKEN?!
I admit it's my favorite meat. We have chicken at least a few times each week and it's something everyone in my family enjoys. Now, to be honest, my kids don't like real chicken and more keen on chicken nuggets, but at least it's chicken (can't win all my battles, right?!) Since the hubby and I have chicken so often, I've been looking for ways to change it up and recently saw this recipe for Asian Garlic Honey Chicken. It looked almost too simple, so I knew I had to give it a try. The result was super yummy and was perfect served over some white rice. I like my meat pretty saucy, so if you love sauce like me, you can double the marinade recipe. You can also serve this over salad or even chow mein noodles. However you serve it, it's an easy recipe that tastes great and is a change to classic grilled or baked chicken.
MY OTHER RECIPES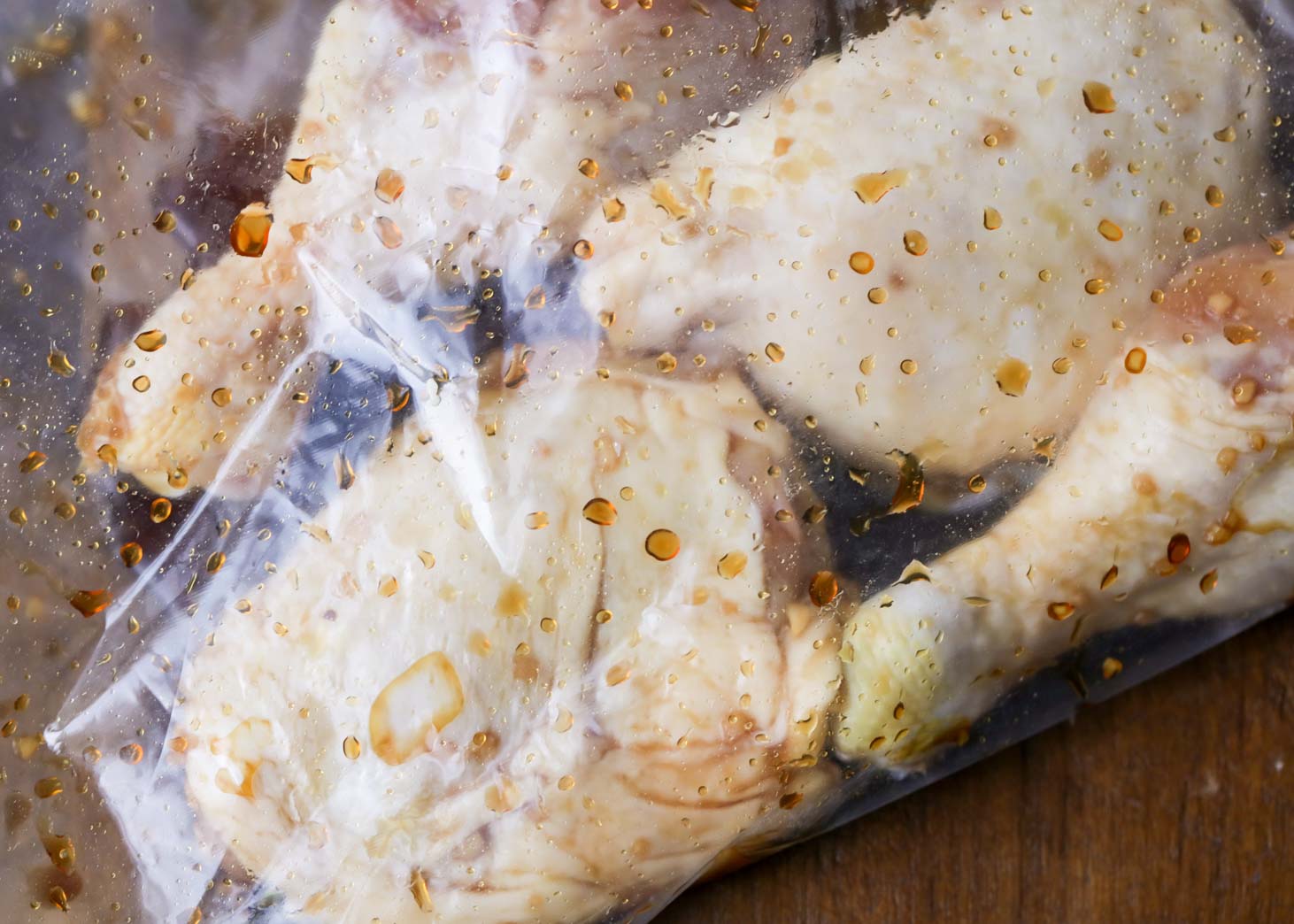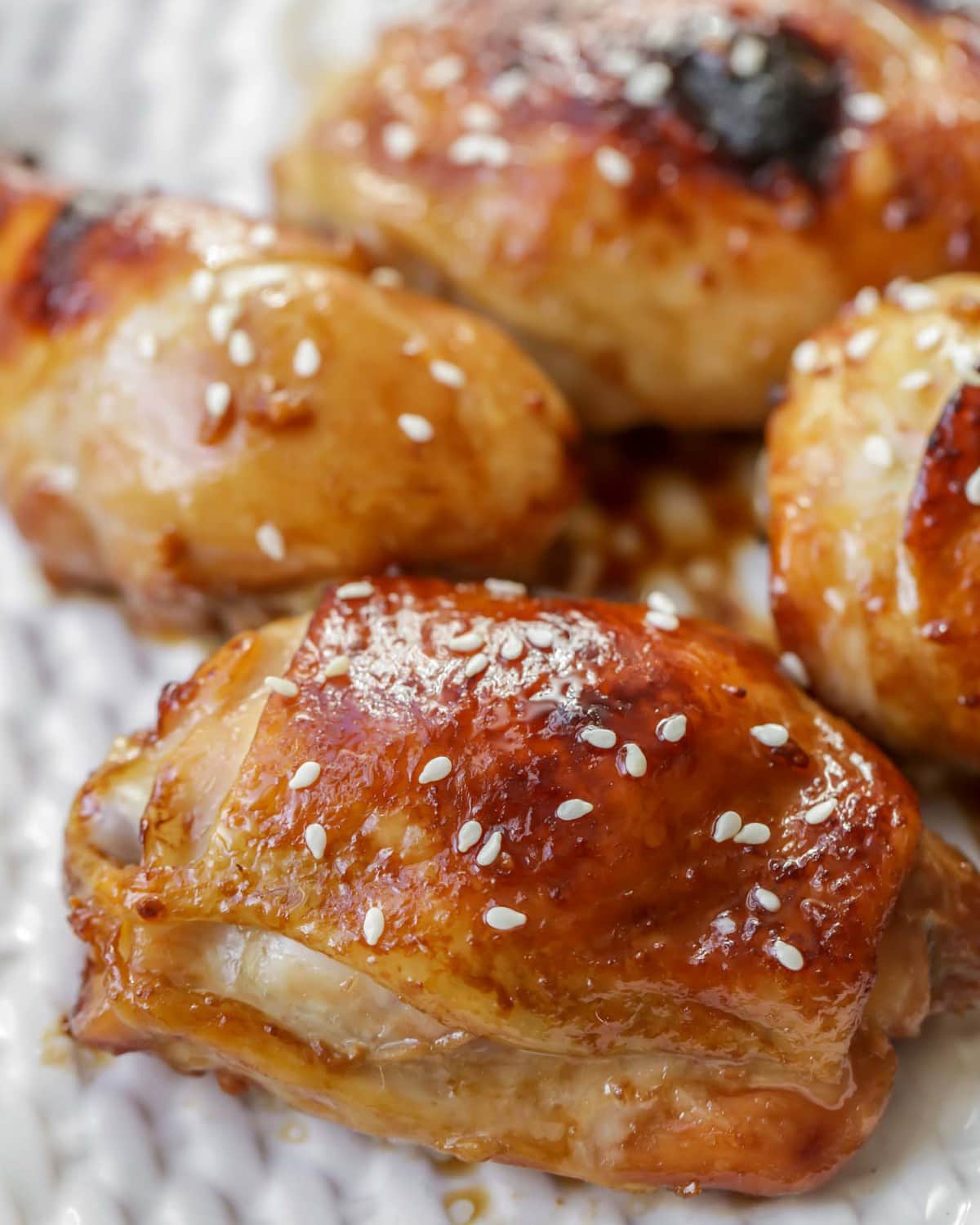 If you love Asian flavors too, then you'll definitely love this recipe. Although we baked it this time, I think we will try grilling it next time as well as marinading it for a bit longer. 😉
Here is the printable recipe:

Asian Honey Garlic Chicken
Ingredients
4 chicken thighs/drumsticks, uncooked
¼ cup soy sauce
1 teaspoon garlic salt
2 TB honey
1 teaspoon minced garlic
green onions (optional)
Instructions
Add sauce sauce, garlic salt, honey and minced garlic in gallon size bag. Mix well and add chicken pieces.
Marinade for at least a few hours.
Preheat oven to 425 degrees.
Place chicken in greased baking dish. Pour remainder of marinade over chicken. Bake for 30 minutes. Turn chicken pieces over and baste with marinade again. Cook an additional 10-15 minutes.
Serve warm over rice or noodles. ENJOY!
Recipe adapted from allrecipes.
Two thumbs up for delicious chicken recipes!
For even more, check out: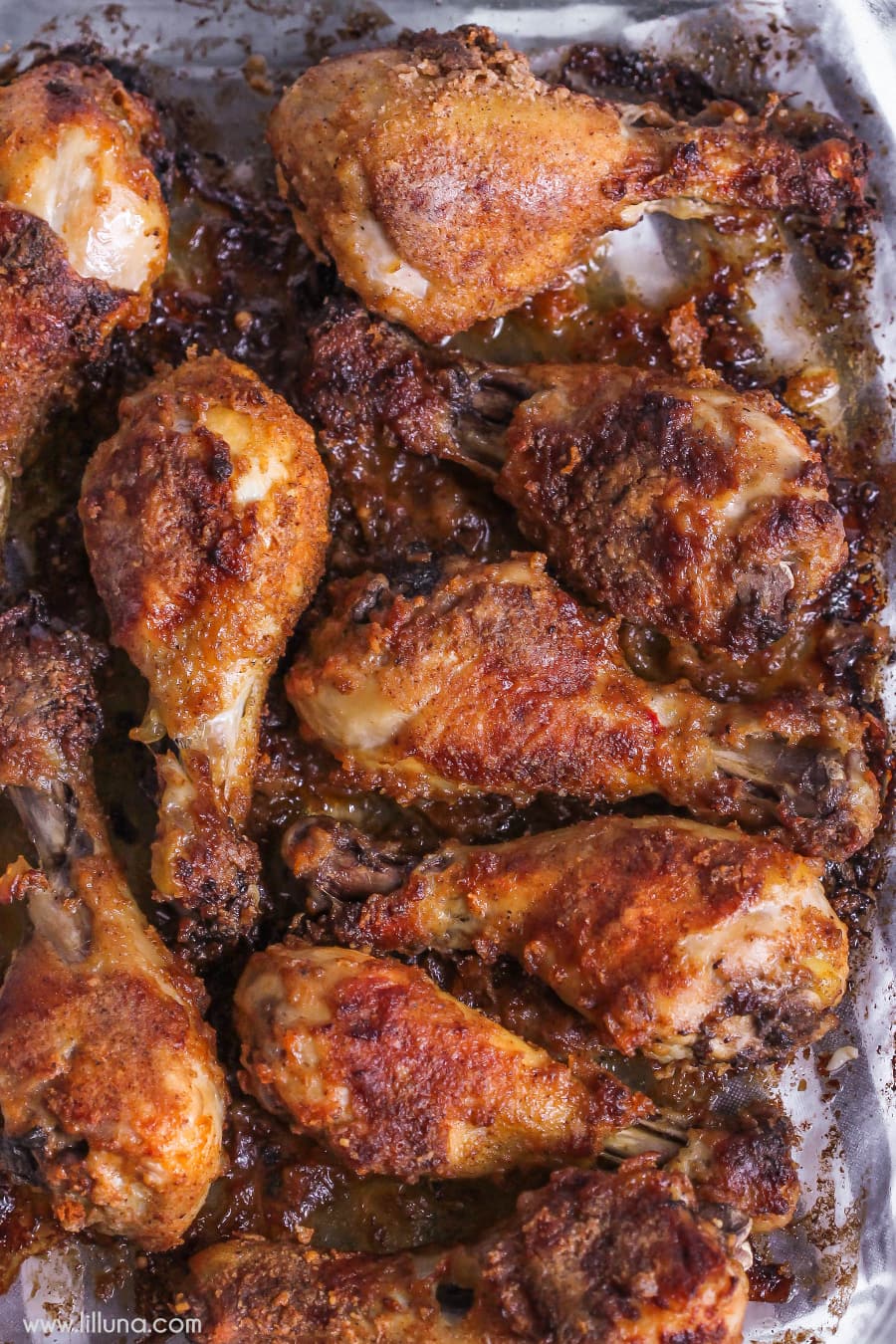 For all main dish recipes go HERE.
For all recipes go HERE.