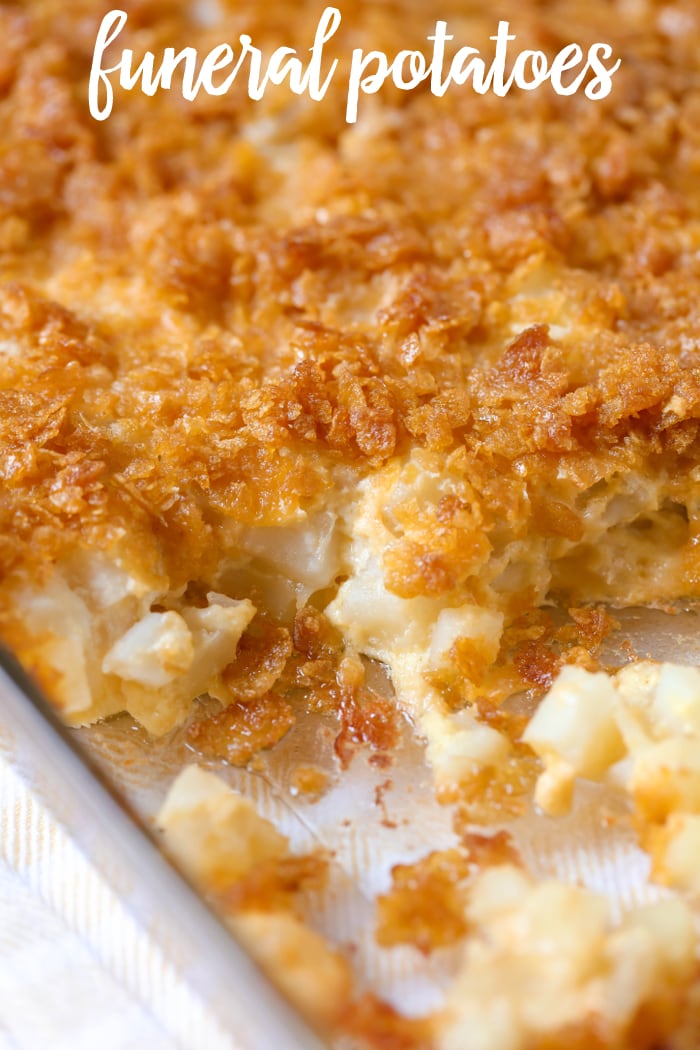 There are certain dishes that have to be made on Thanksgiving in our family. Some of those include my aunt's super yummy Ham, my mom's rolls, and several side dishes, including Funeral Potatoes (also known as Hashed Brown Cheese Casserole). Yes, we do have regular Mashed Potatoes as well (recipe to come later this week), but we always have at least two pans of Funeral Potatoes. Usually one has onions in it, and the other one does not (for us picky folk).
This Funeral Potatoes Recipe (and not really sure why it's called that) is one that we have been making for as long as I can remember. It is so yummy and so great to include in the Thanksgiving meal, even though we make this all year long. 😉
I'm not going to lie… I sometimes crave these more than the regular Mashed Potatoes, BUT having said that I usually have both on Thanksgiving, because I'm just a Potato Lover!! 😀
For video instructions on how to make this Cheesy Potato Casserole, check out the video below:
For printable recipe:
Funeral Potatoes Recipe
Ingredients
2 packages Frozen Hash Brown Potatoes 12 oz. (Southern Style)
2 cups sour cream
1 can cream of chicken soup
½ cup butter melted
1 tsp. salt
1 tsp. minced onion or onion powder optional
2 cups shredded cheddar cheese
2 - 3 cups Corn Flakes, crushed Mixed with ½ cup melted butter
Instructions
Place your potatoes in a colander. Let set until thawed and drained.
Combine sour cream, soup and butter in a bowl. Mix it well. Add salt, onion and cheese to this mixture and mix until all combined.
Add potatoes to mixture and stir until all combined. Place in 9x13 pan.
Sprinkle on butter covered crushed Corn flakes.
Bake uncovered at 350 for 40-50 minutes.
Products Featured in this Recipe:
(may include affiliate links)
Colander
Baking Dishes

Rubber Spatulas

Mixing Bowls
Check Out My Other Recipes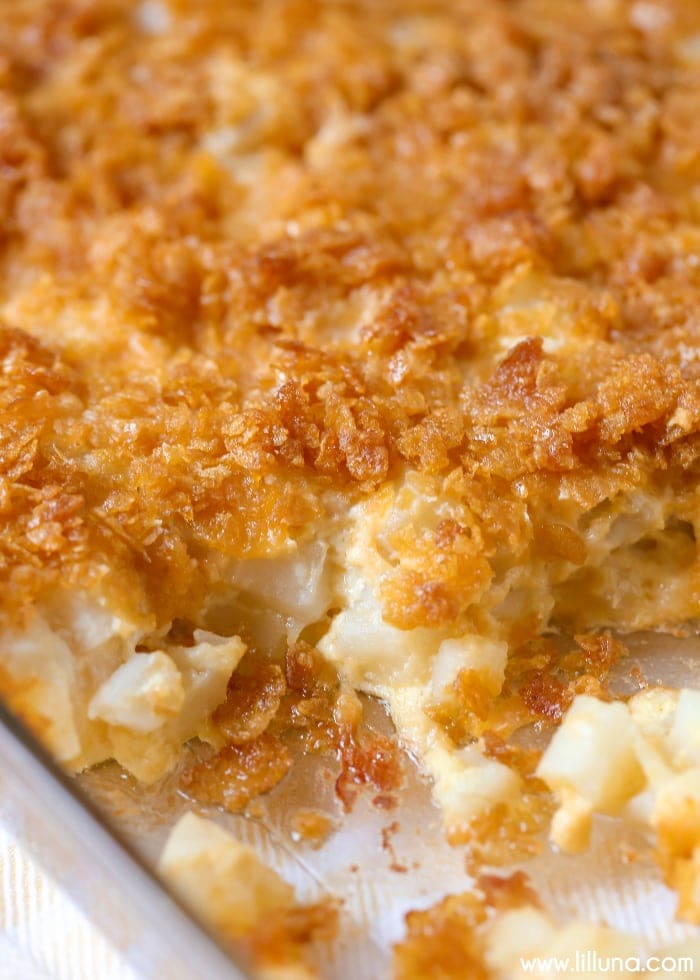 If you've ever had these Funeral Potatoes, then I'm sure you know just how yummy they really are. The best part is that you can add ingredients like bacon bits or even a few veggies to make them just how you'd like them. 🙂
For more great side dishes be sure to check out: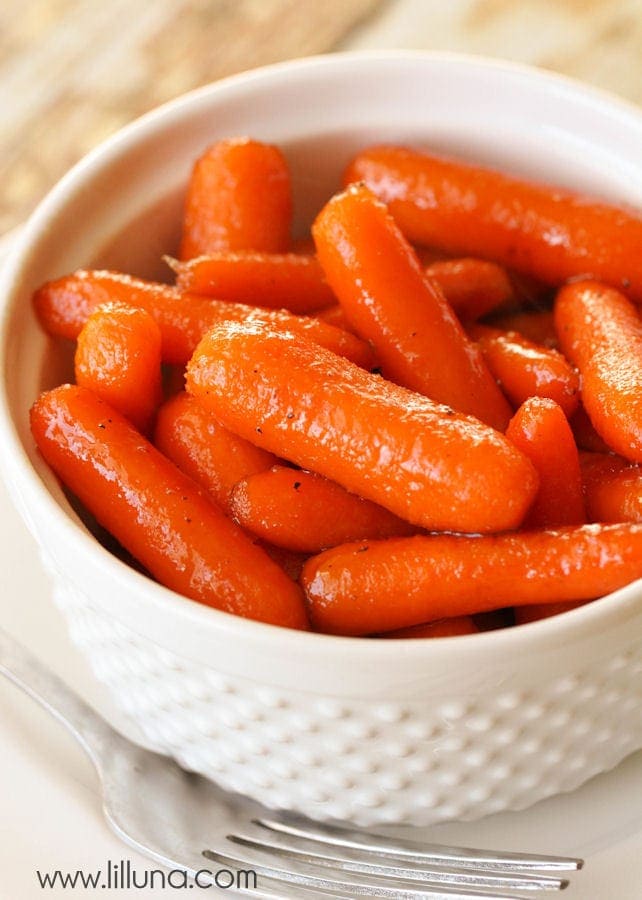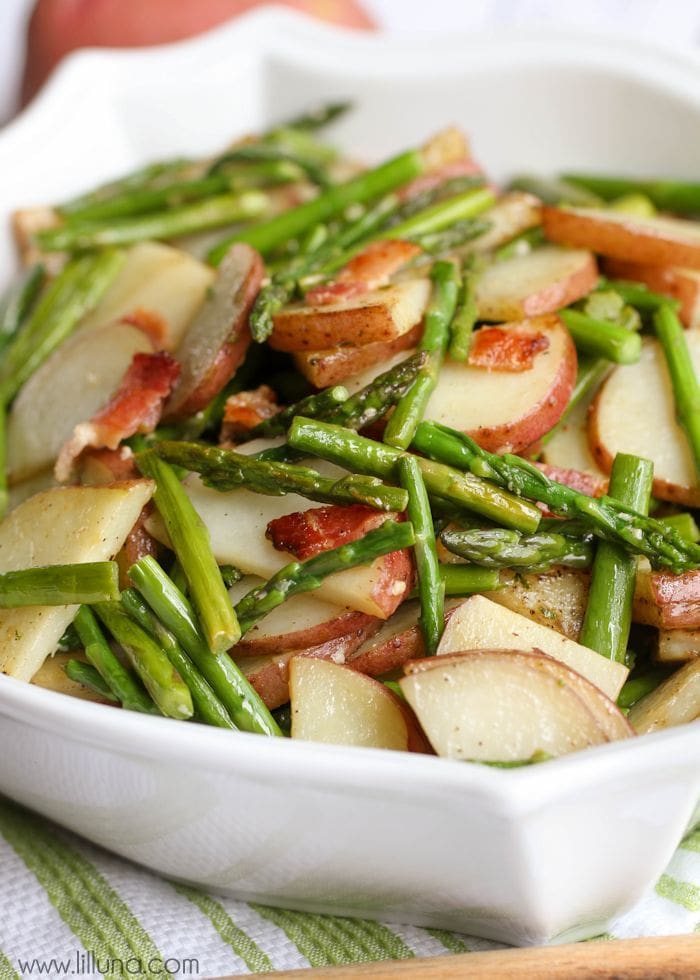 Stay tuned this week for even more great Thanksgiving recipes. 🙂
For all Side Dish Recipes go HERE.
For all Lil' Luna recipes go HERE.
And get weekly emails with monthly freebies by signing up for the Lil' Luna newsletter. 🙂
For even more great ideas follow me on Facebook – Pinterest – Instagram – Twitter – Periscope.
ENJOY!
Need more recipes and creative ideas? Sign up and get a FREE copy of my latest ebook!