Today's dish happens to be one of the recipes I dreaded as a child. I hated green beans, and I hated onions so this recipe was pretty much the epitome of everything I despised when I was younger. I think I've grown up (for the most part) because this is now one of my favorite Thanksgiving side dishes. I'm sure most of you have tried it before, but if you haven't I highly suggest giving this easy Green Bean casserole recipe a try. It's probably the best way to serve green beans and is a great recipe to make as a simple side to the rest of the Thanksgiving feast.
Although meat and rolls and pie sound pretty heavenly, it's always nice to mix in some veggies (even when they're covered in cream of mushroom soup!!) 😉 To change things up you can also add a cup of cheese to make them more cheesy or even omit the onions and add crushed corn flakes. And I recently saw a version from Pillsbury where this dish was served in a biscuit crust, which is what I'd like to try next. 😉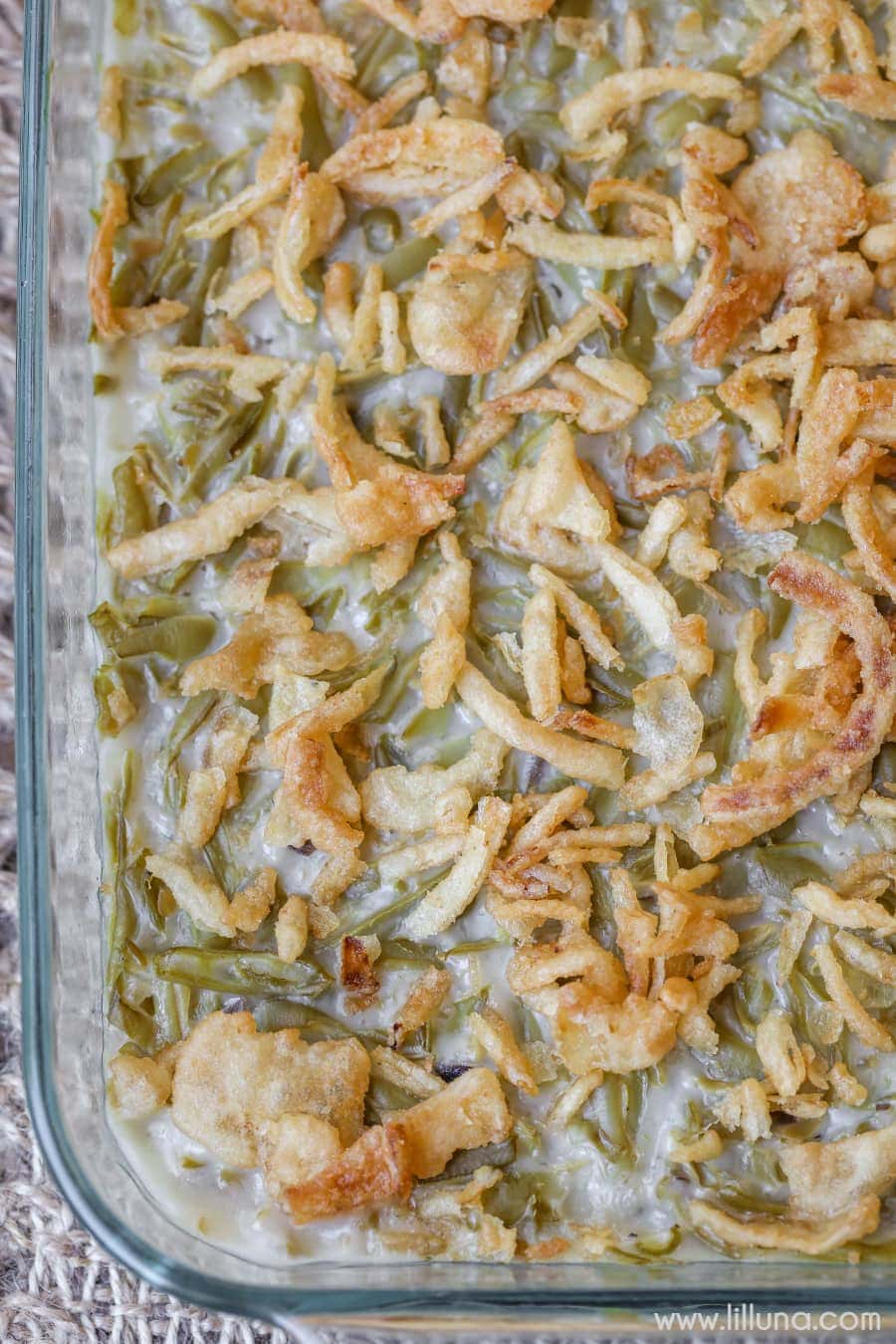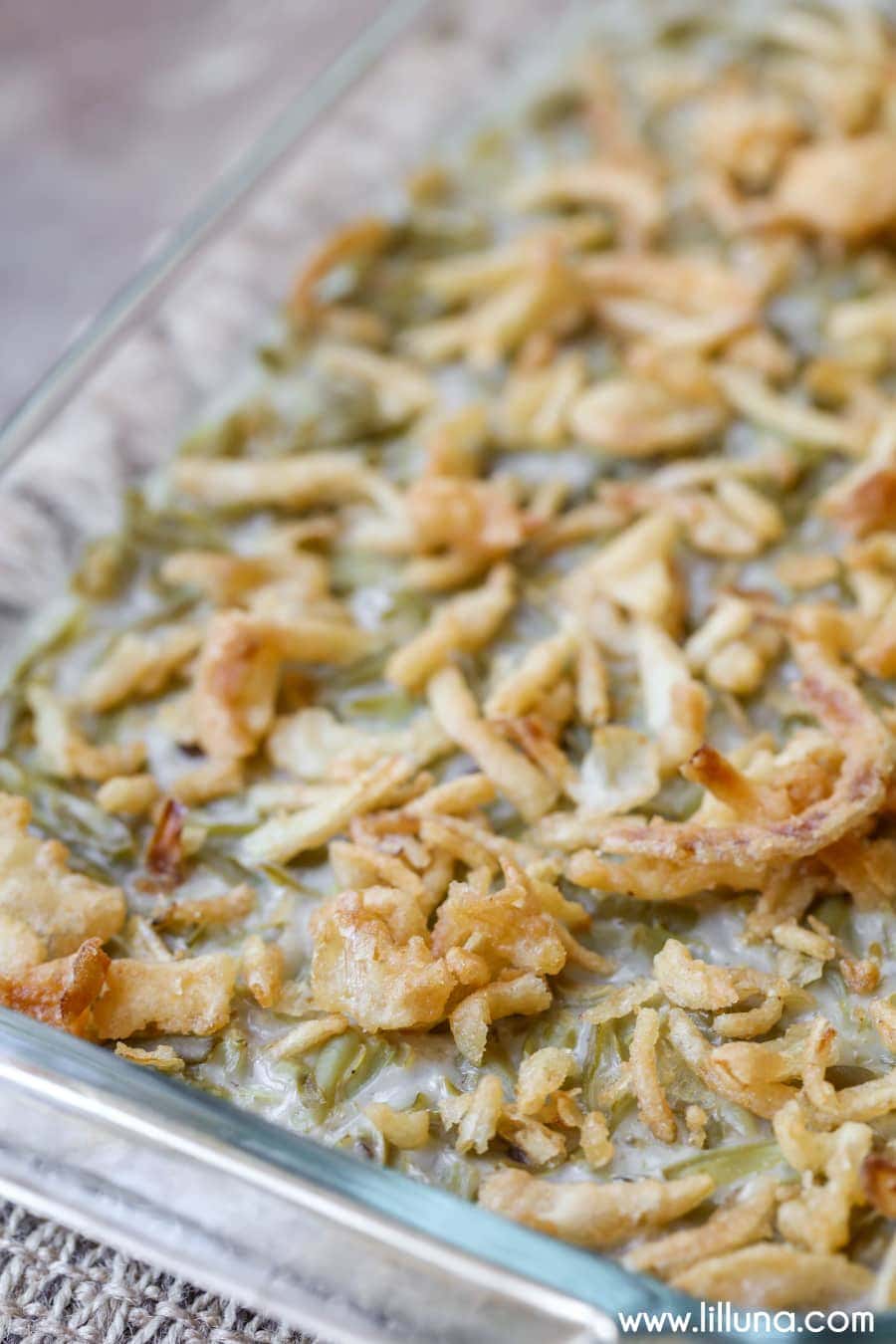 For more green bean recipes, check out:
How to make this Easy Green Bean Casserole recipe:
Green Bean Casserole
Easy Green Bean Casserole recipe - a classic side dish for holiday meals or any dinner. They're simple, delicious and require only 4 ingredients!
Ingredients
2 - 14.5 oz cans French-style green beans, drained
1 can - 10.75 oz condensed cream of mushroom soup
¼ cup milk
salt & pepper
1 can - 2.8 oz French-fried onions
Instructions
Preheat oven to 350.
Mix green beans, soup, milk, salt and pepper in a bowl and pour into a 9x13 dish.
Bake for 18-20 minutes and top with onions. Bake for an additional 5 minutes and ENJOY!