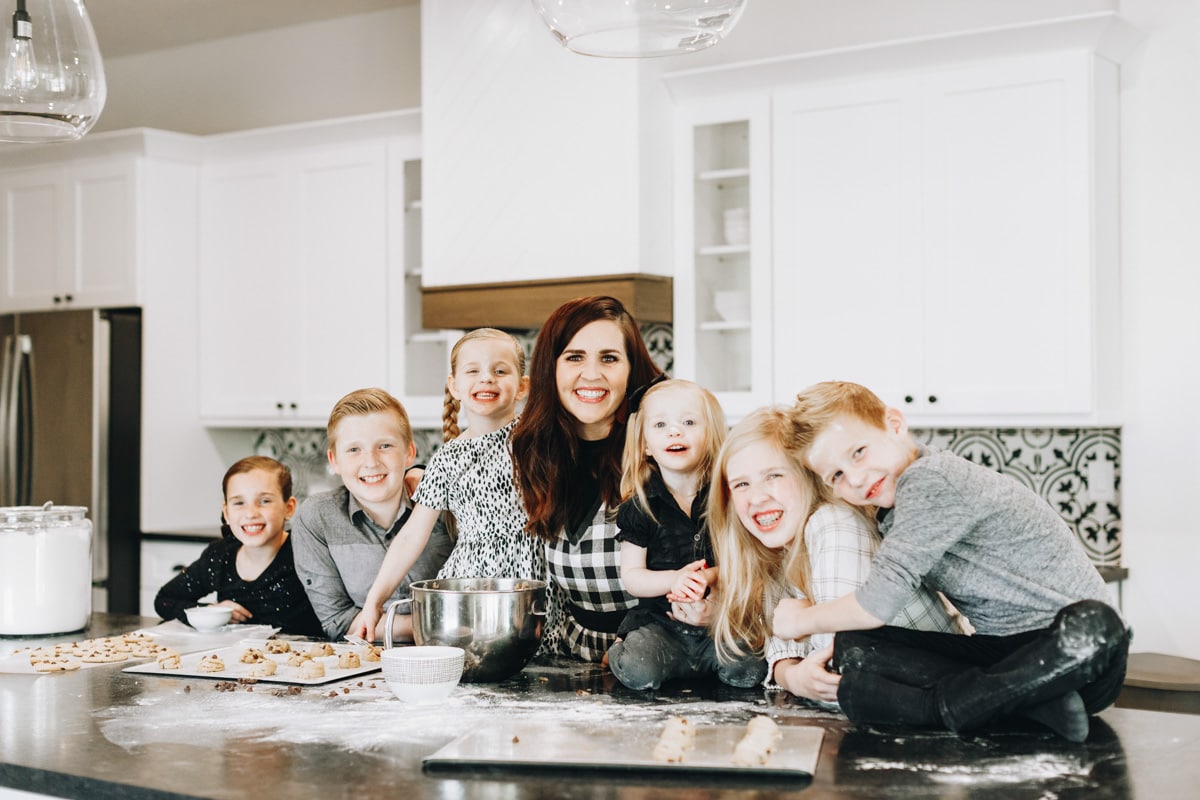 My name is Kristyn Merkley, and I'm married to my best friend Lo. We have six kids ages 4-14 who keep us busy, but we wouldn't have it any other way.
My mom's maiden name is Luna, and I'm one of the many "Lil' Lunas" in the fam who have inherited a love for food. Coming from a long line of cooks and bakers, it was inevitable that I would fall in love with the same hobbies.
My family taught me how to think outside the box, to cook, to bake and how to make my house a home. After getting married I realized I knew the kitchen basics along with several dozen amazing recipes, but I wanted to learn even more! I decided a blog would help me do that, and it would force me to take what I learned from my fam and put that knowledge into action.
Lilluna.com was born right after my second child in early 2010. I started sharing all of our favorite Mexican recipes I got from my mom, aunts and grandma as well as some of the traditional American recipes that came from my dad's family. Since then, we have created 1500+ recipes to share here on the site and across social platforms like Pinterest, Facebook and Instagram.
I also had 4 additional children since the website launched, which means I had to focus on creating simple and quick recipes that were delicious. Easy and yummy have become my speciality!
My favorite thing in the world is to hear that something that I was able to share has helped someone else out, either with a great tip or a new favorite recipe. I hope you can find something here on the site that helps you out.
Welcome to the world of us "Luna"tics!