How to make Homemade Spanish Rice/Mexican Rice. whatever you call it, we've got the best and Easiest Spanish Rice Recipe you can find. It tastes like it came straight from the restaurant!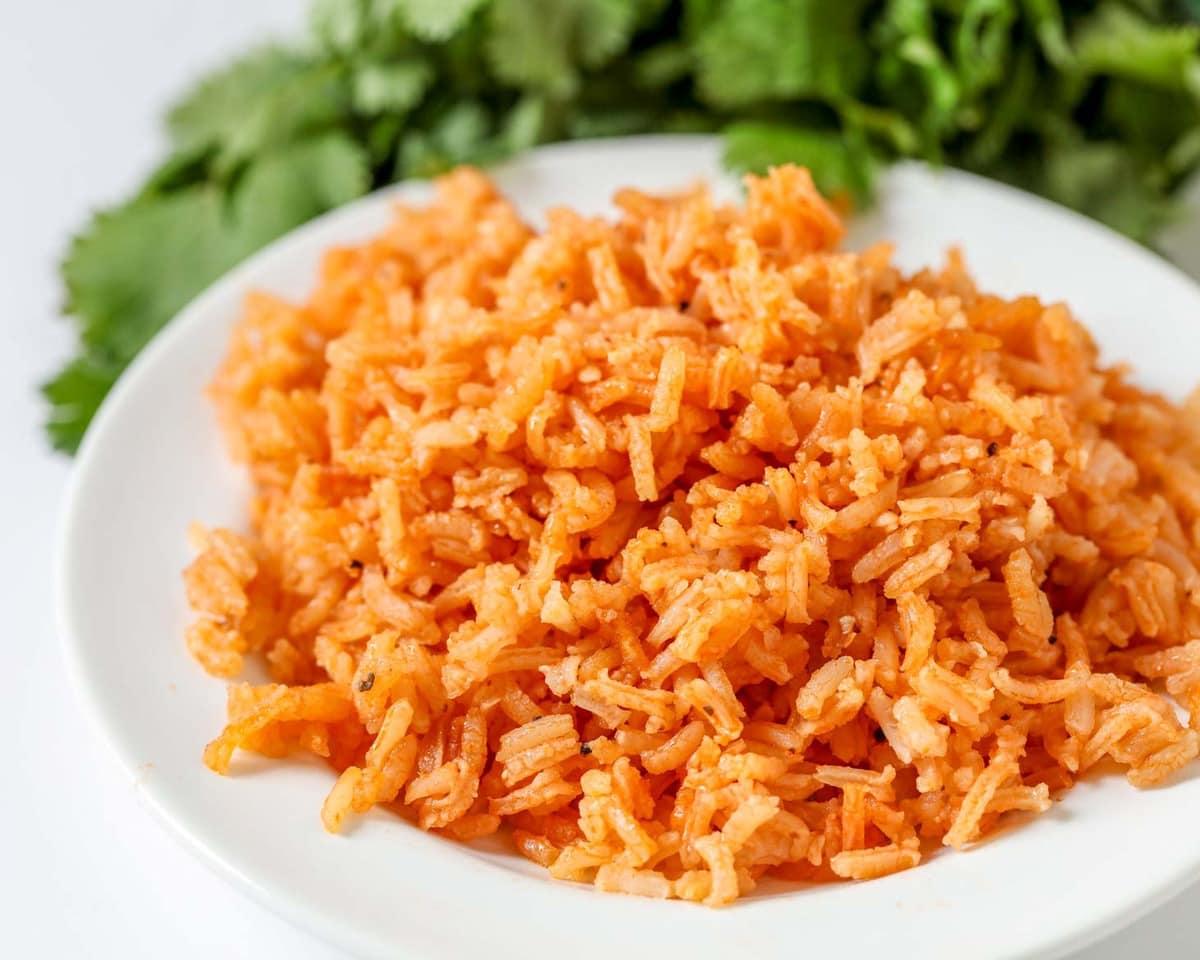 Easy Mexican Rice
I LOVE Spanish Rice (aka MexicanRice)! As previously mentioned, I'm 1/2 Mexican. I love this family heritage so much, and am especially grateful that my family has taught me to make delicious Mexican food.
My mom has been making today's Spanish Rice recipe for as long as I can remember and first showed me how to make it several years ago (along with empanadas, enchiladas and tacos). Now, we make it on a weekly basis because my kids are obsessed and it's just so easy.
This recipe is actually the Spanish Rice recipe of a popular Mexican Restaurant in Mesa called Mango's (down on Main). If you've ever been down there and liked their rice, then you'll love this recipe. It really is simple, delicious and the perfect side to any Mexican dish!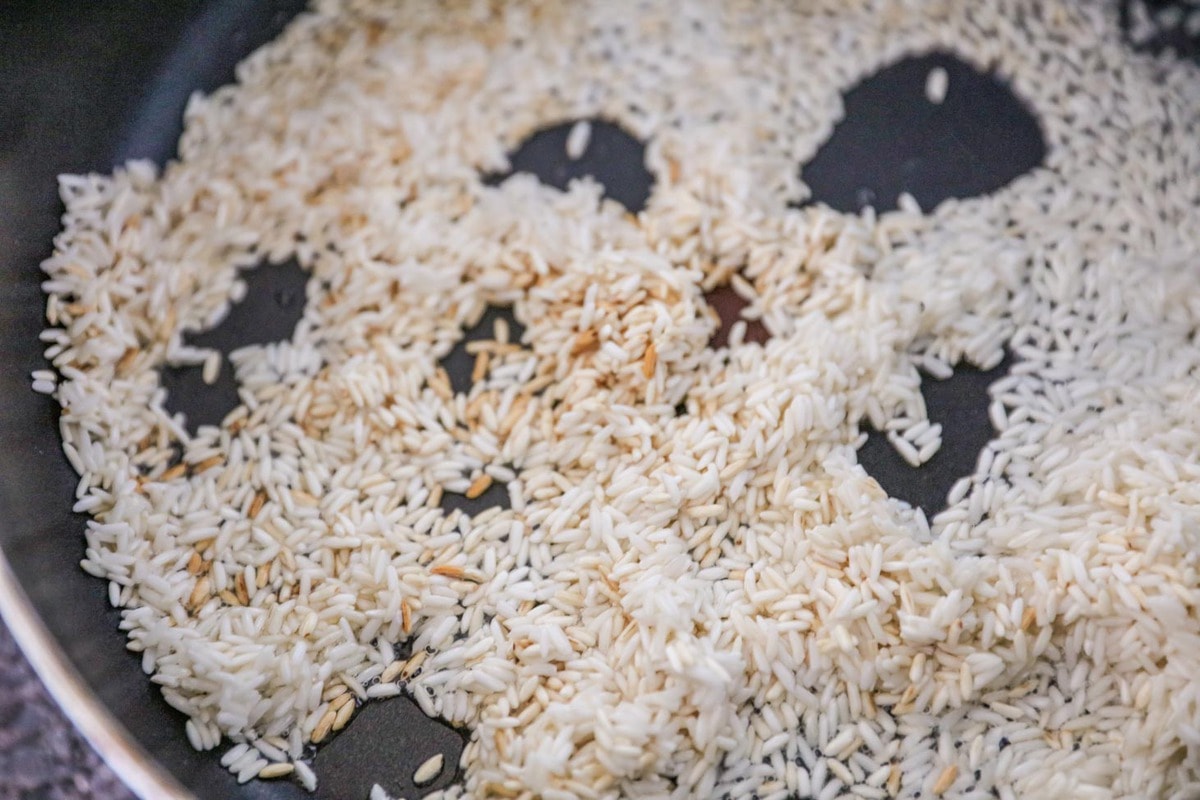 How to Make spanish Rice
One of the main reasons we love this recipe (other than the fact that it's simple), is because we always have the ingredients on hand. Here are the Spanish rice ingredients you'll need to make this delicious side dish:
long grain rice
oil
tomato sauce
minced garlic
chicken broth
cumin
garlic pepper + salt
Which rice is best for Spanish Rice?
Yes! It gets fluffy and does not get sticky like some of the short-grained rices.
Can you use salsa instead of tomato sauce in Spanish Rice?
Sure thing! Salsa can add more flavor and even a bit more spice to this mild rice recipe. It's all about preference.
Once ingredients are gathered, follow these simple steps to make this recipe…
Begin, by heating oil in a large frying pan. Add your rice and cook until golden. Add your garlic and your heated water with chicken bouillon cube (or chicken broth). Also add tomato sauce, salt, cumin and garlic pepper and stir.
Stir and cover and turn down to LOW and simmer for 30-40 minutes or until it there is no liquid left. Fluff before serving.
Which topping ingredients are best for spanish rice?
chopped peppers, chopped cilantro or even green onions.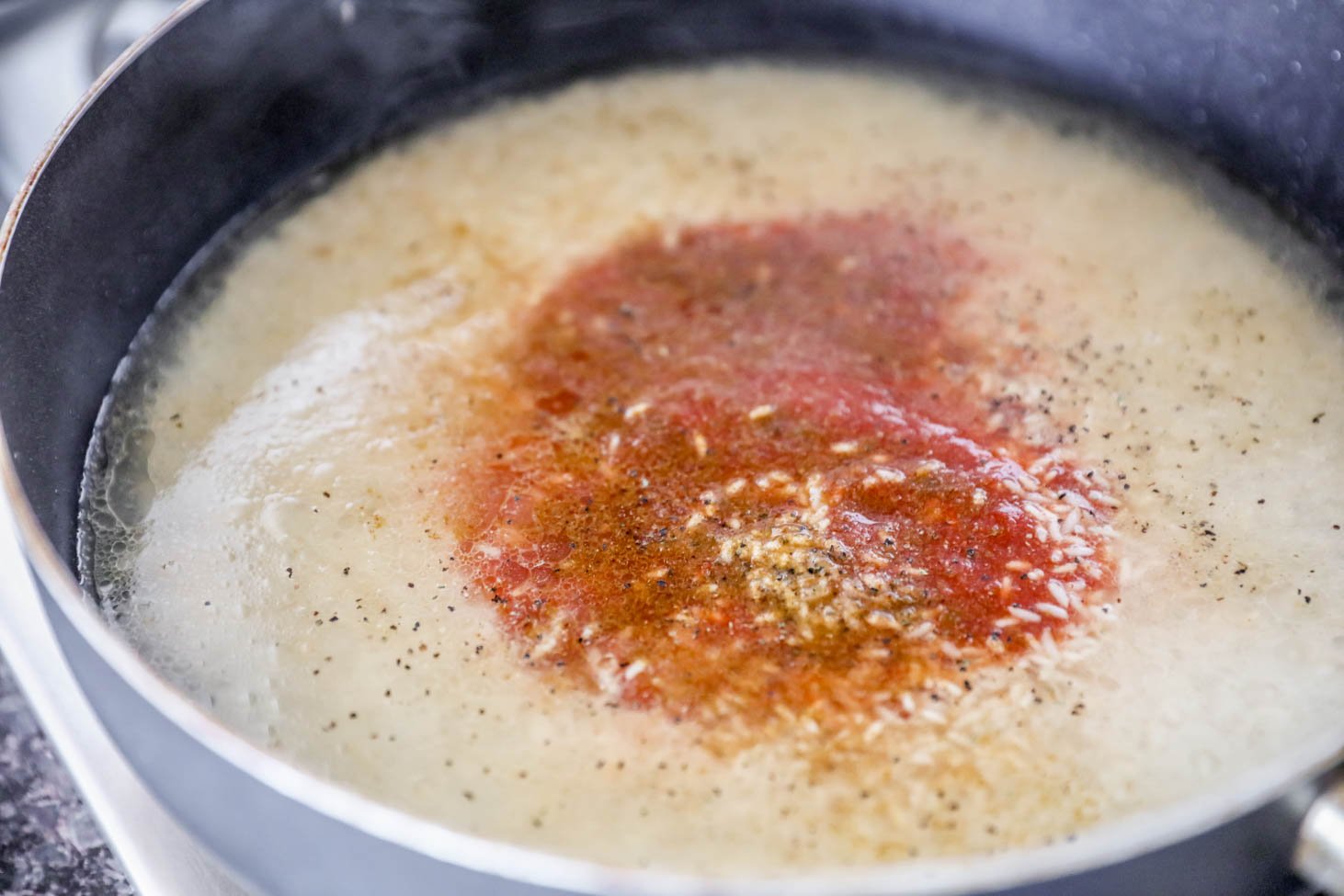 Once all your spices and tomato sauce are added, stir and let it simmer for at least 30 minutes.
How to reheat Spanish Rice/mexican rice?
Be sure to store it properly in an air-tight container. It can last in the fridge for up to 5-6 days. To reheat, just microwave or reheat on the stove for a few minutes.
Recipes that use Spanish Rice
Yes, we use it as a side for any Mexican dish, but we also like to use it recipes too, including: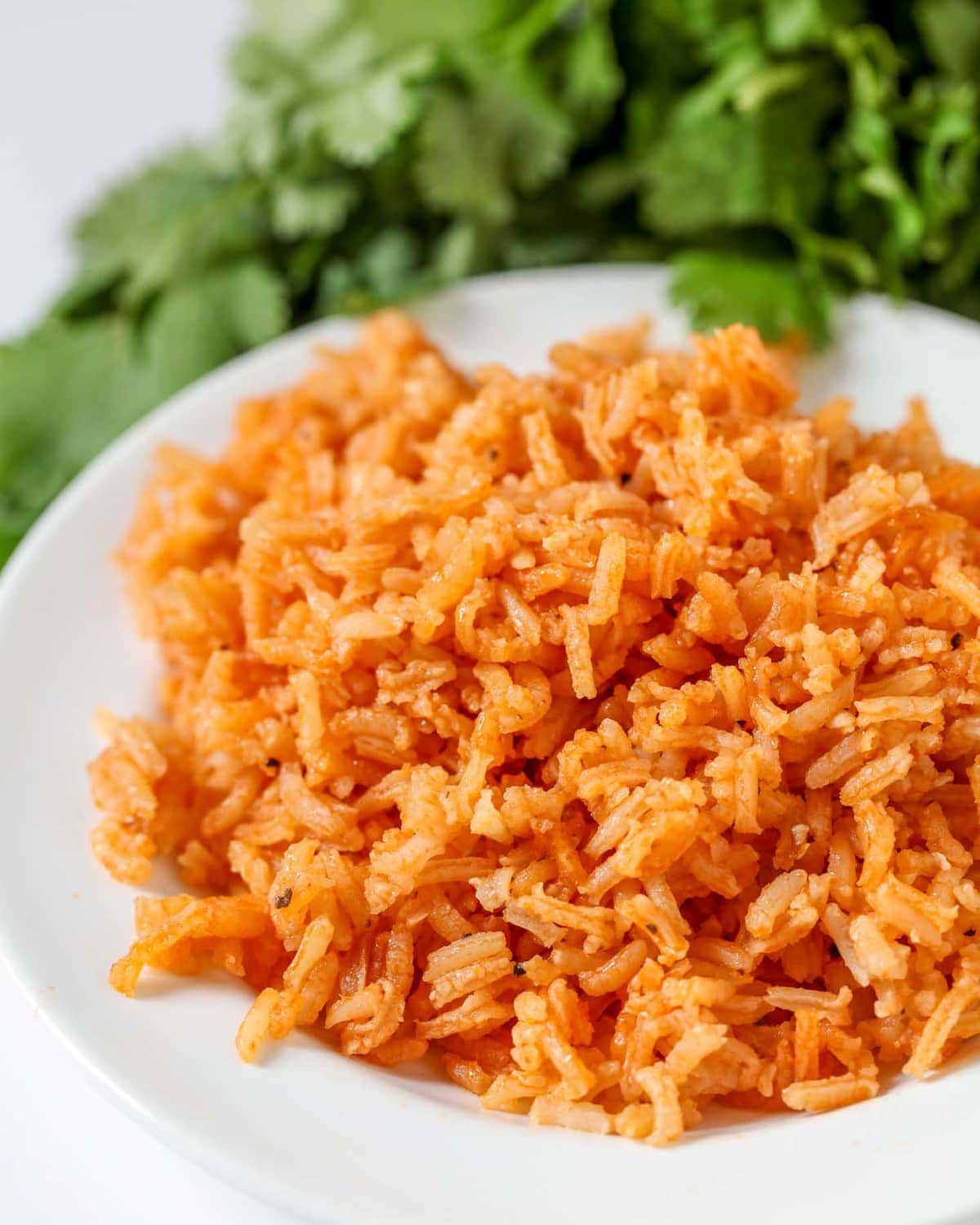 And best of all, is that it's the best side for any Mexican meal!! Below are video and printable instructions to make the Mexican rice. We hope you can enjoy it with any Mexican dish you try.
For more Mexican rice recipes, check out:
what to serve with Spanish Rice?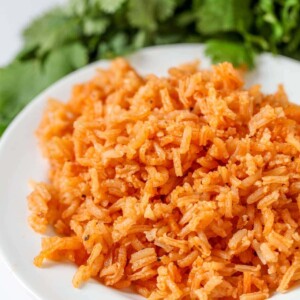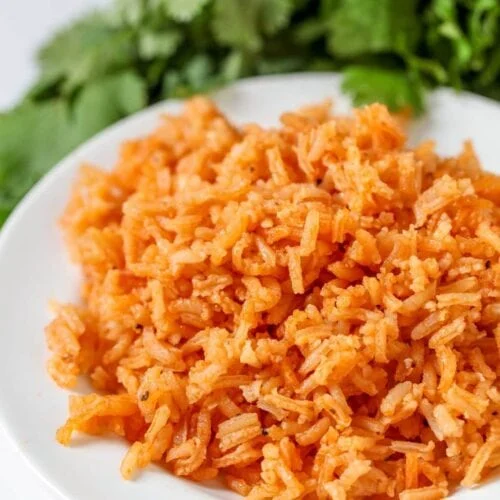 Spanish Rice Recipe
Restaurant-Style Spanish Rice (aka Mexican Rice), that is easy to make and tastes like it came straight from the restaurant, and is the best side dish to any Mexican entree.
Ingredients
2

cups

long grain rice

1/4

cup

oil

8

oz

tomato sauce

6

stems

cilantro

(optional)

1

tsp

salt

1

tsp

minced garlic

4

cups

water

1

cube

chicken flavored bouillon

dash

cumin

dash

garlic pepper
Instructions
Heat oil in large frying pan on medium heat.

Add rice and cook until golden brown.

Add 1 chicken flavored bouillon cube to 4 cups water and microwave for 3 minutes.

When rice is brown, add water, tomato sauce, salt, garlic, cumin and garlic pepper to pan.

Stir and cover pan. Let simmer for 30-40 minutes or until all is cooked and there is no liquid left. Fluff before serving and ENJOY.