This recipe tastes just like Cafe Rio and Chipotle Cilantro Lime Rice! It's a simple and delicious rice prefect for a salad, burrito, or taco. Now you can make this delicious lime rice from home!
This copycat recipe is simple and takes just a few minutes to prep. It's great to make and serve in burritos or to use as a side dish for any Mexican meal, like chimichangas or enchiladas.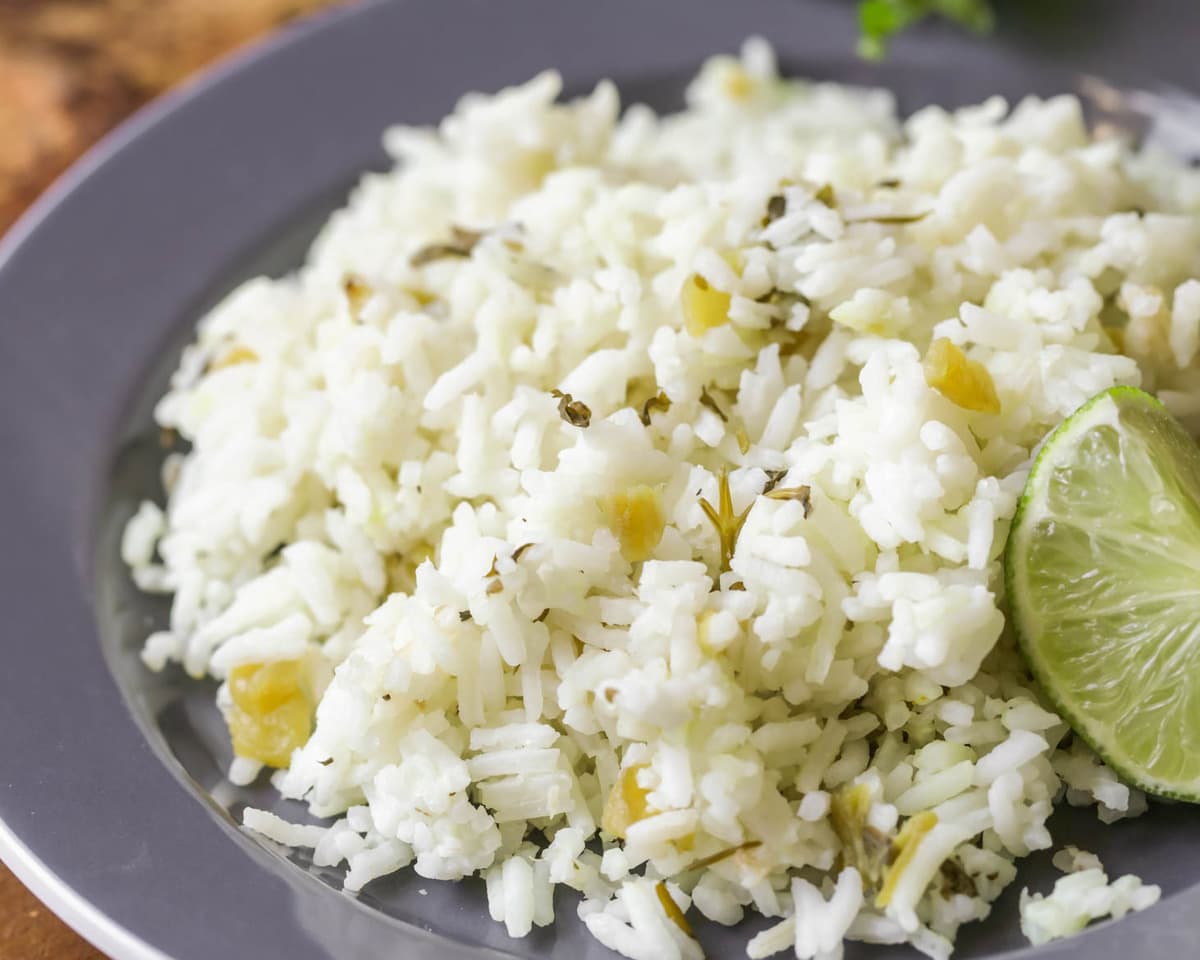 just like chipotle and cafe rio!
In the past, I've shared a recipe for Cafe Rio Shredded Chicken. It obviously comes from one of our favorite restaurants, Cafe Rio, and is such a delicious chicken recipe perfect for burritos, chimichangas and tacos.
Today, I'm sharing another recipe from two favorite restaurants (Cafe Rio and Chipotle) for their Cilantro Lime Rice. I had never had this kind of rice before going to either of these food chains, but it's definitely a favorite.
We've always had our standard red Mexican Rice, but this Cilantro Lime Rice has a really unique flavor that we love, and is so easy to make too.
We like to make it when we have a burrito bar for dinner to add to our rolled creations, but the kids like to eat it as is with their tacos and quesadillas. It really is a great side dish and is perfect for all your Mexican meals.
If you're like us and want to use it for a burrito bar, just cook up:
It will seriously become a new family favorite meal!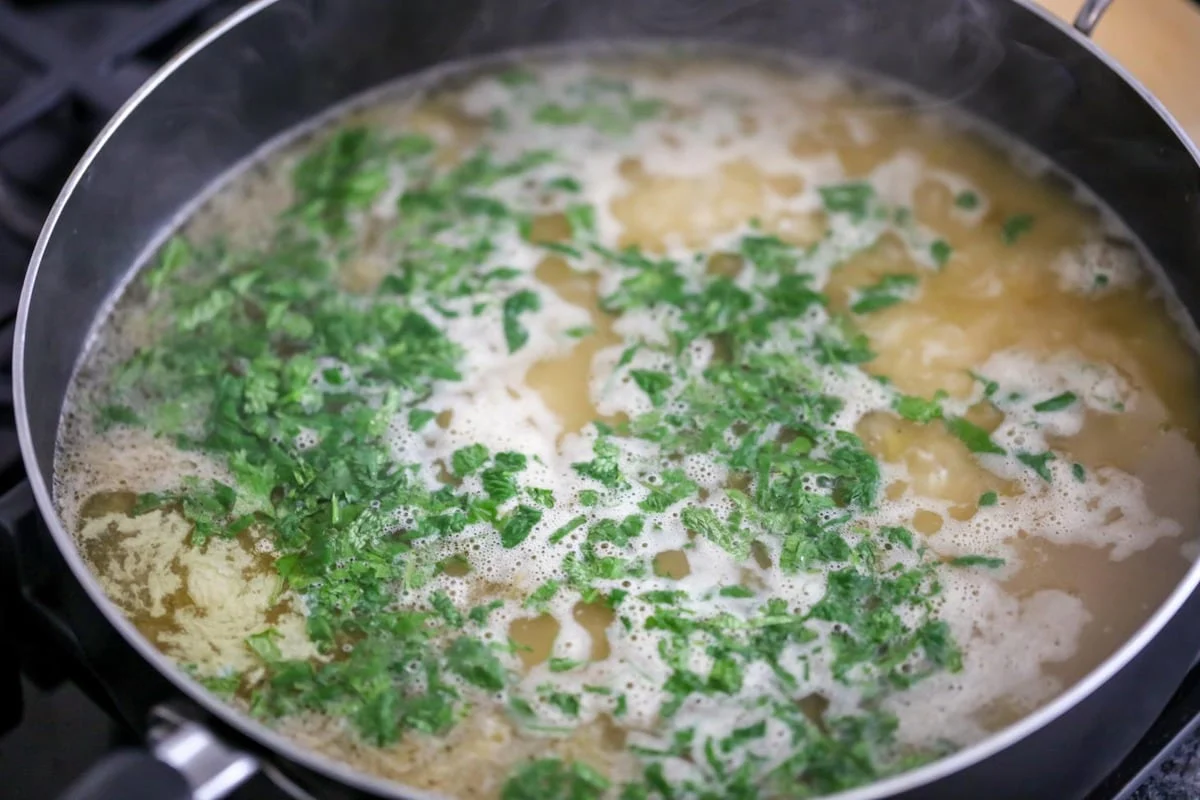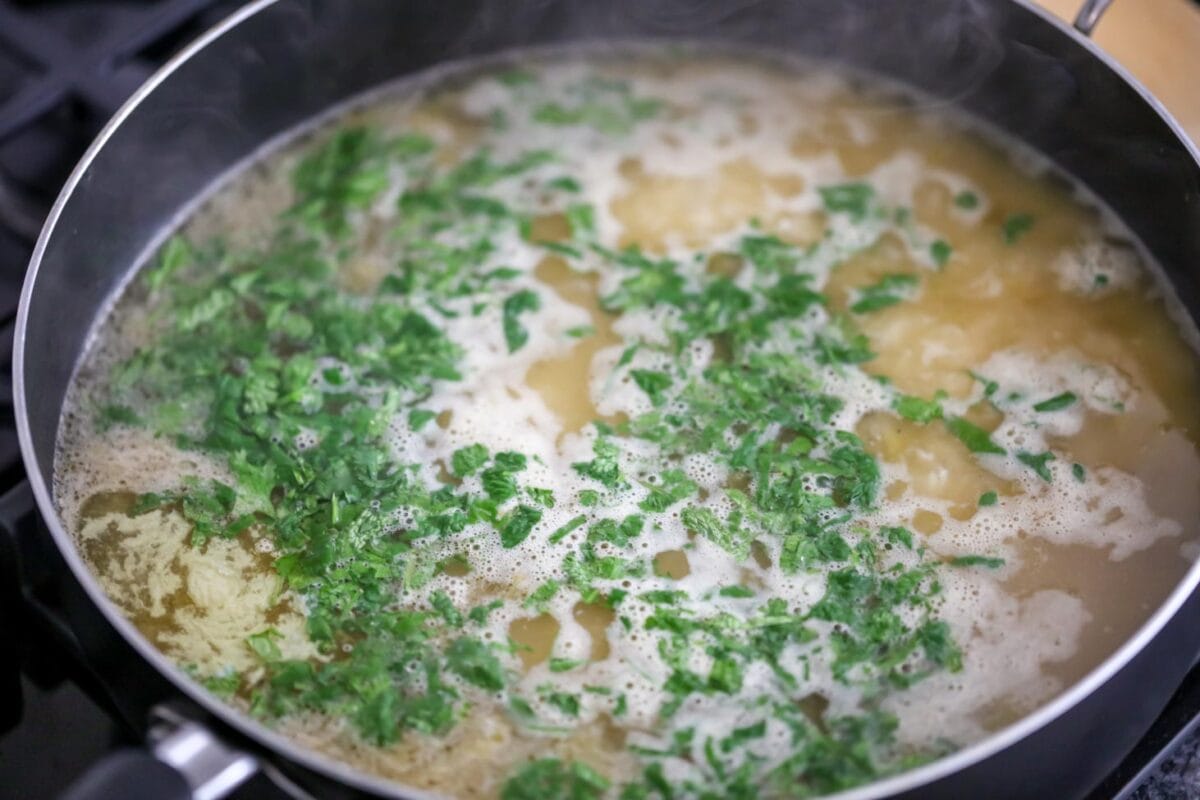 How to Make Cilantro Lime Rice
The thing I love about making this cilantro rice, is that it's pretty quick (30 minutes tops), and it's low maintenance. You don't have to sit and stir it, you just have to pop a lid on it and let it simmer! This recipe just has 3 easy steps.
BOIL. Begin, by pouring rice, chicken broth, salted butter, fresh cilantro leaves (remove the stems), diced green chiles, lime juice, and salt and pepper into a large saucepan and bring to a boil on the stove top.
SIMMER. Add the lid, reduce the heat to low and simmer for about 20-25 minutes or until the rice is cooked and tender. You may need to stir it once or twice towards the end and to make sure everything is cooking evenly.
FLUFF. When it'd done, fluff with a fork and serve warm.
What kind of rice is best for cilantro lime rice? You can use your favorite kind of rice for this cilantro lime rice recipe! But here are some suggestions:
Basmati rice

Extra long grain rice

(white)

Jasmine rice

Brown basmati rice

Long grain brown rice
Can you use brown rice? Yes, you can. Brown rice isn't as absorbent as white rice and will work in this recipe. Just note that you may need to cook it for an additional 5-10 minutes.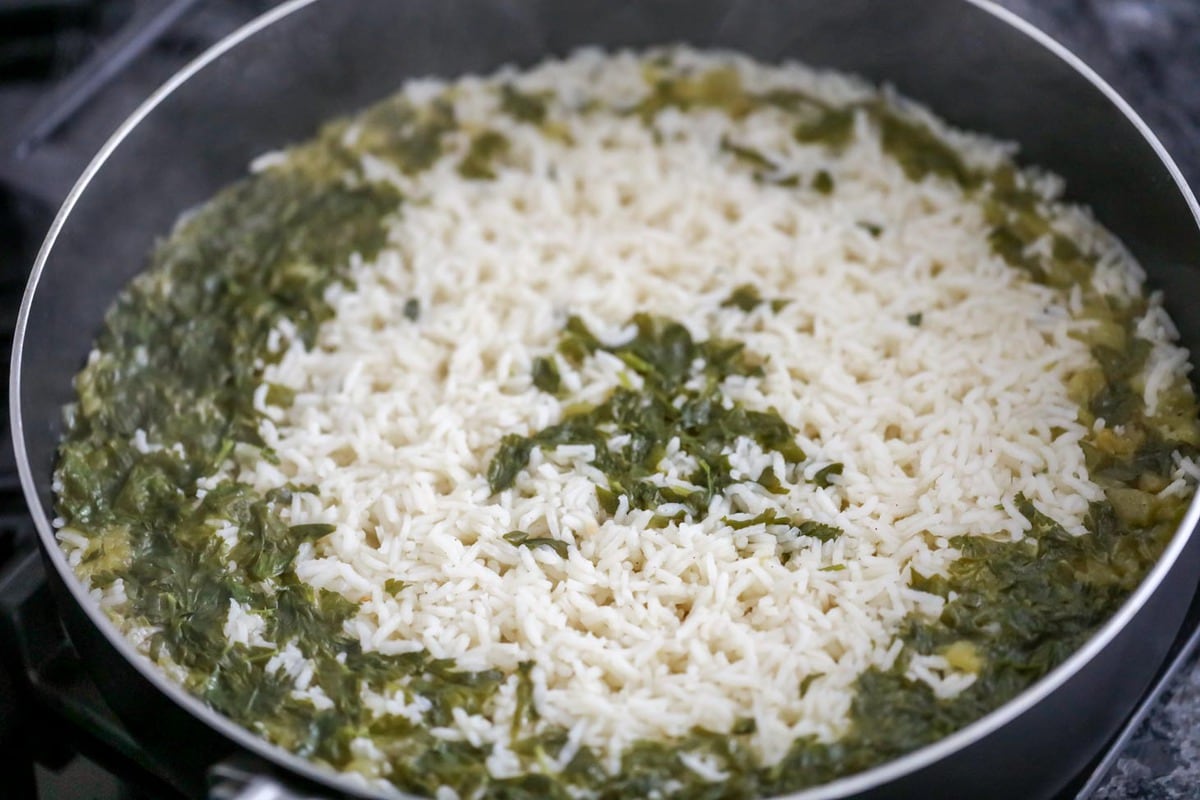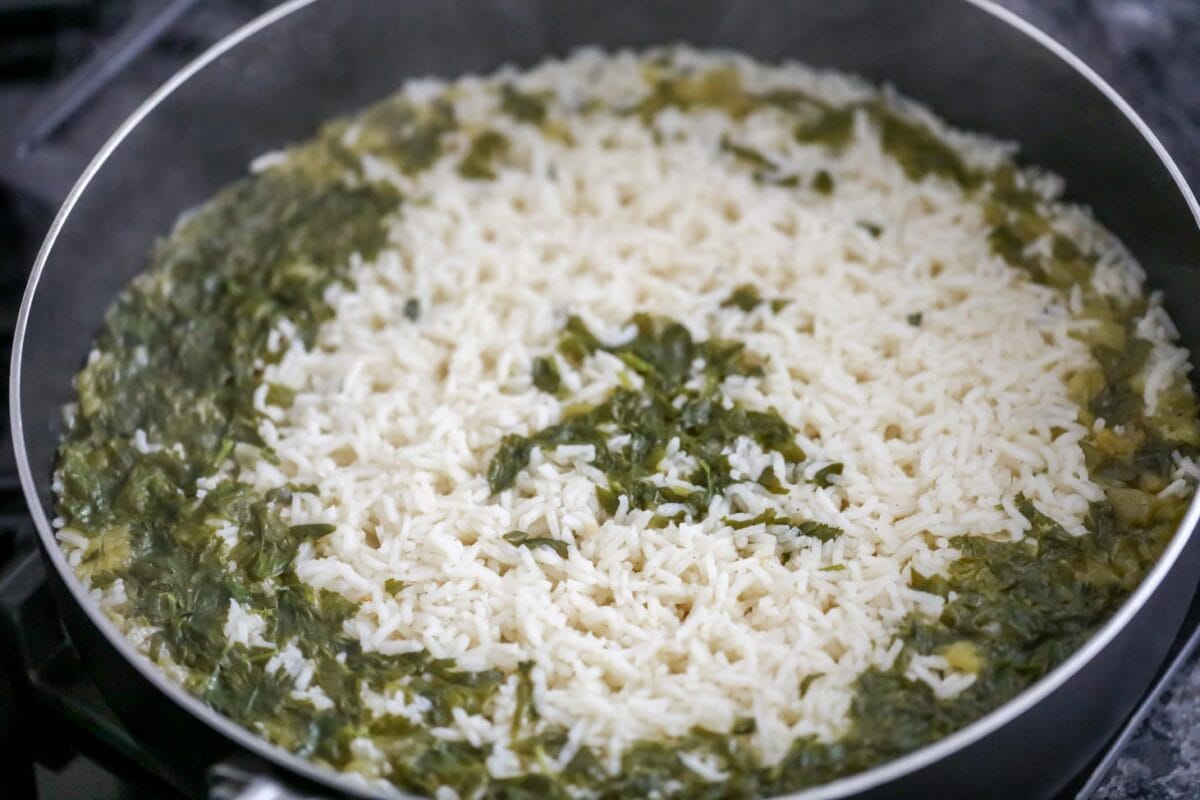 Storage Tips
Leftover cooked rice can last 3-4 days STORED in the fridge in an airtight container.
If you have leftover cilantro lime rice or you want to make this recipe ahead of time, you can definitely FREEZE it. Once the rice has been cooked completely, let it cool to room temperature. Divide the rice into how many servings you want and put them into freeze safe bags with a seal. Freeze for up to 3 months.
If you are wanting to reheat cilantro lime rice that has been frozen, let it thaw in the fridge. Then transfer to a microwave safe container and warm it up for 4-6 minutes in the microwave. Do the same with leftover cilantro lime rice kept in the fridge.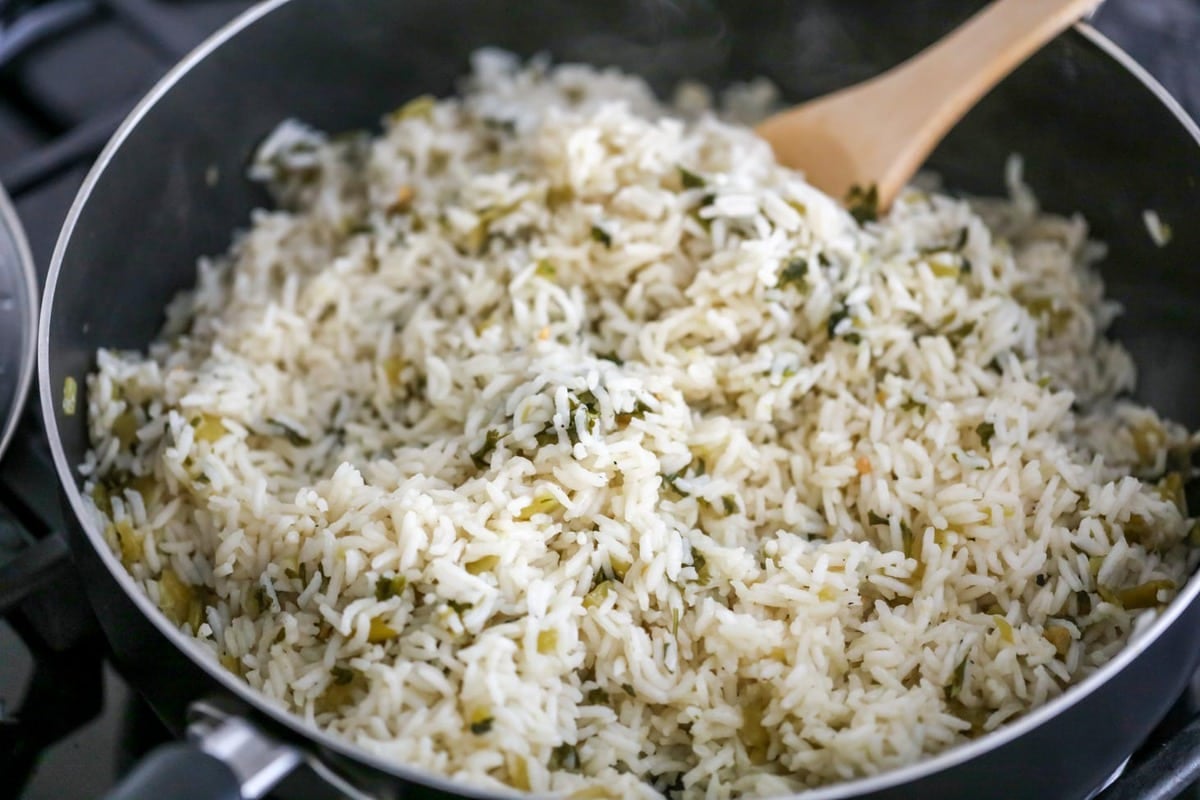 What to serve with cilantro lime rice?
Like we mentioned, we love serving this recipe whenever we are making burrito bowls or salads. Here are some of our favorite dishes to serve it with: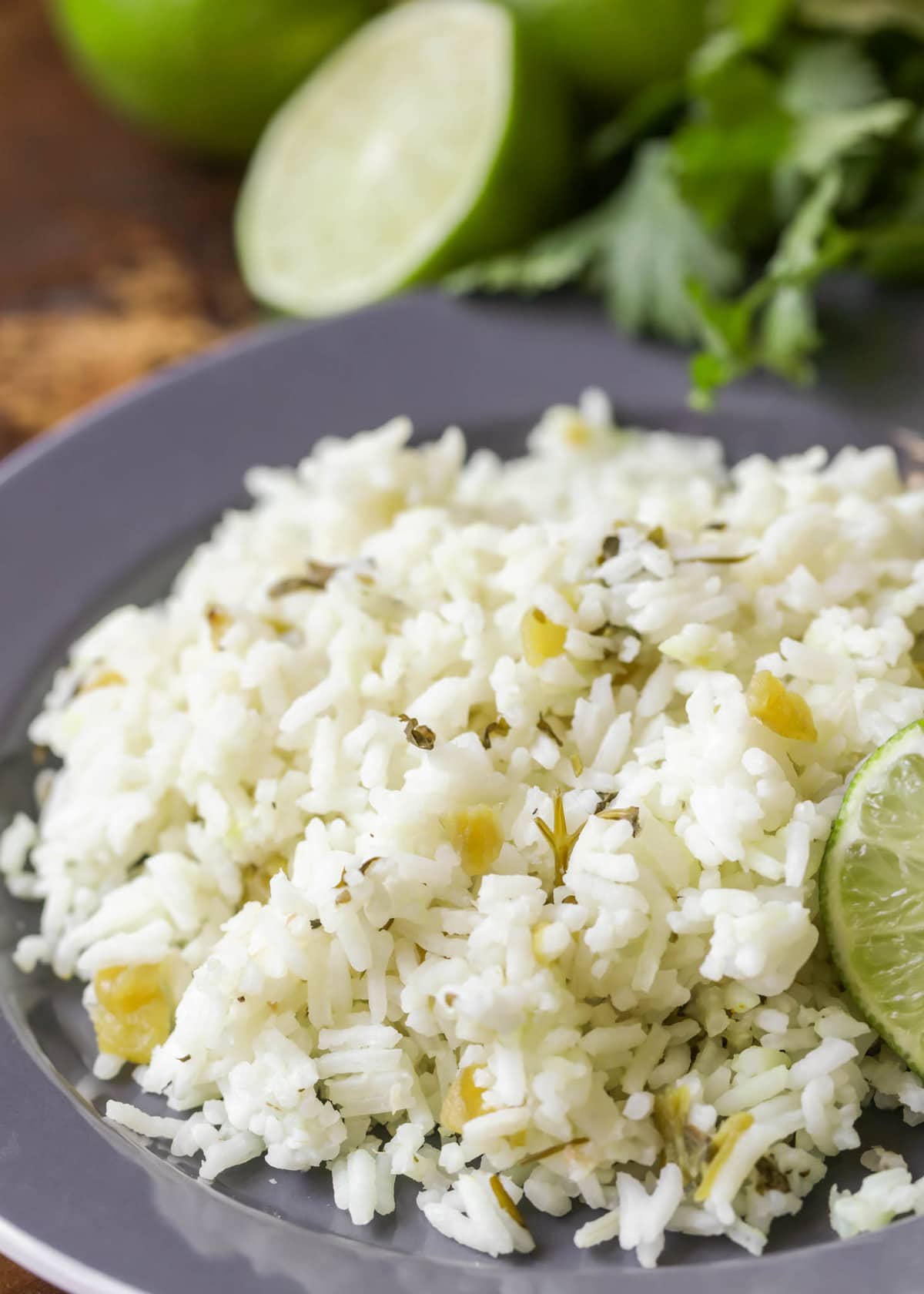 I think I'm craving a taco night! I'll take any excuse I can get to make this yummy cilantro lime rice. 😉
For more rice recipes, check out:
Cilantro Lime Rice Recipe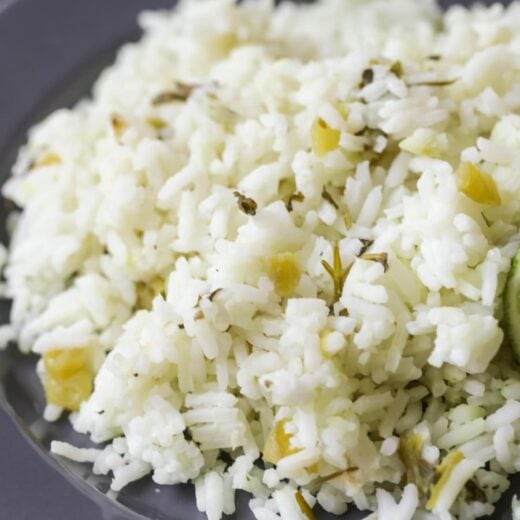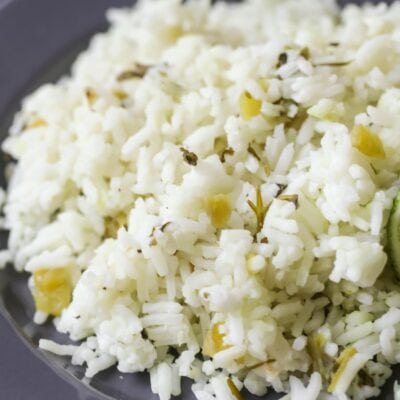 This recipe tastes just like Cafe Rio and Chipotle Cilantro Lime Rice! If you've ever been to either of these restaurants, you know how delicious cilantro rice is inside a salad, burrito, or taco. Now you can make this delicious lime rice from home!
Ingredients
2

cups

long-grain white rice

1

(4-ounce) can

diced green chiles

1

bunch cilantro

chopped

2

tablespoons

salted butter

garlic salt and pepper

to taste

4

cups

chicken broth

1

tablespoon

lime juice
Instructions
Combine all ingredients in a large saucepan and bring to a boil over medium-high heat.

Cover, lower the heat and simmer, stirring occasionally, for 20–25 minutes, until rice is cooked.

Fluff and serve warm.
Notes
What Kind of Rice Is Best? We prefer long-grain white rice, but you can also use basmati rice, jasmine rice, brown basmati rice or long-grain brown rice (add a few extra minutes of cooking time for brown rice).
Adapted from Sweet Basil.