A collection of recipes to help you make the best Mexican Dinner! From main dishes to sides, to appetizers, drinks and desserts – every recipe is here to help you have the perfect fiesta!
For more collections: Mexican Sides, Mexican Desserts, Mexican Soups, Mexican Beef Recipes, Mexican Appetizers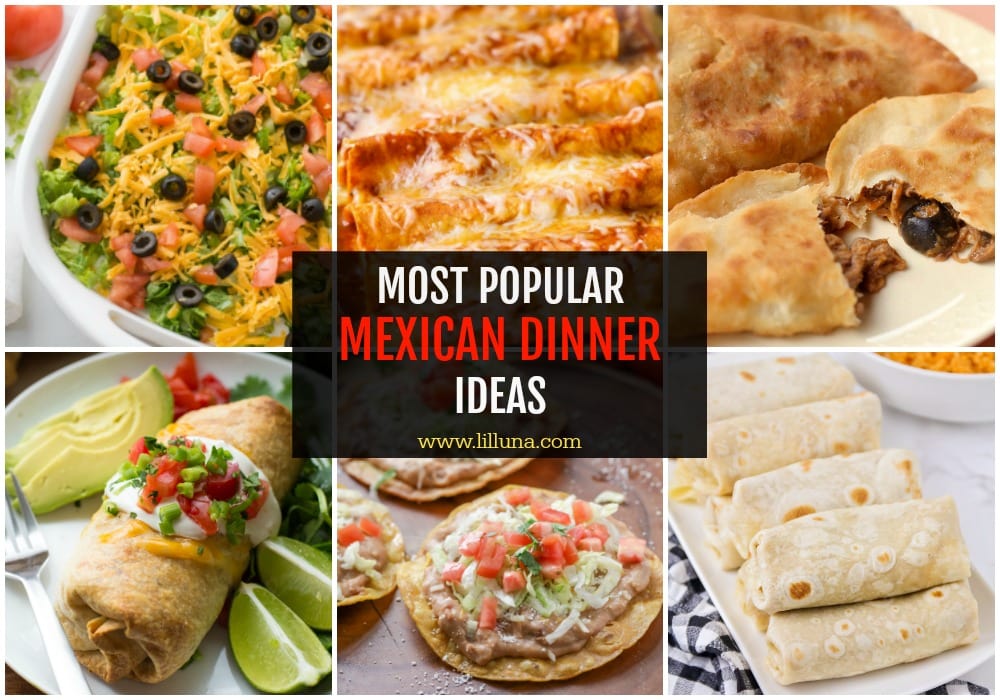 Cinco de Mayo, Fiestas + More
Who loves Mexican food?! WE DO!
Yes, many celebrate Cinco de Mayo with their favorite Mexican restaurants, but we have it almost weekly at our house. That may be because we are Hispanic or just because we love it so much!
So, whether it's for a holiday, a fiesta or a weeknight dinner, we wanted to make sure you had all the Mexican recipes you needed.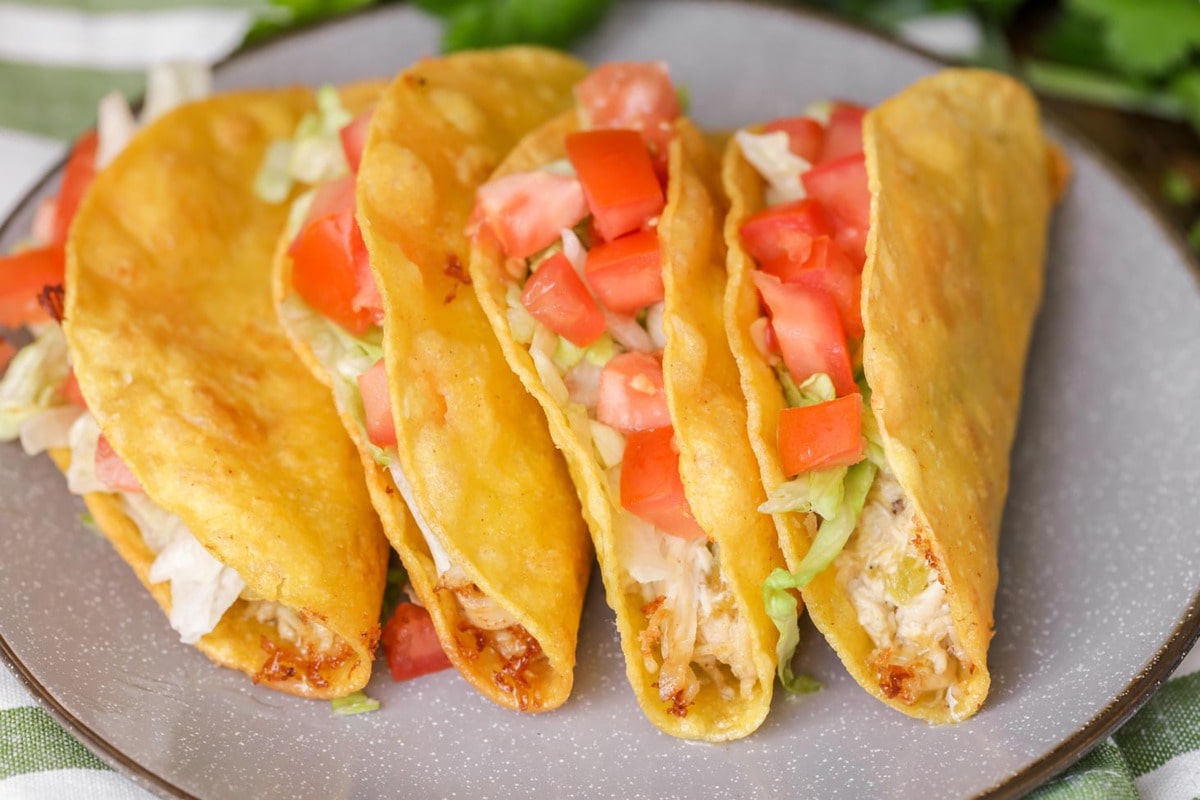 Planning your mexican dinner
Like any dinner party you'll want to plan your menu beforehand. 
Decide which dishes you want to make fresh and which dishes can be made ahead of time. (See the individual recipes for more storage and reheating information.)

Mix in traditional favorites with a couple new dishes. Be sure to try out the new dishes beforehand to work out any recipe kinks.

Use dishes with different flavors and textures.

Be mindful that while some people love spicy hot Mexican food, others prefer a more mild dish. I suggest labeling which dishes are spicy and which ones are more mild. A great way around this is to prepare more mild dishes, but have hot sauce set out for those who want to give their plates a bit more kick
Sit down or buffet style: The amount of guests may determine whether or not you host a sit down or a buffet style dinner. Sit down dinners work best with a smaller gathering whereas buffet style can work with 5 guests or 50. Mexican food, especially, makes a nice buffet spread. Also, I employ the use of Chafing dishes and crock pots in keeping the dishes warm.
Typically, for a meal with guests we like to have the following:
APPETIZERS – 1-2 (Salsas + Dips can be made ahead of time.)
SIDES – 1 (Rice is a great one that can be made ahead and kept WARM in the slow cooker or chafing dish)
MAIN DISHES – 1-2 (That can be made ahead of time). Anything Fried is usually made right before serving.
DESSERTS – 1 (Usually made ahead of time and extended with ice cream) 😉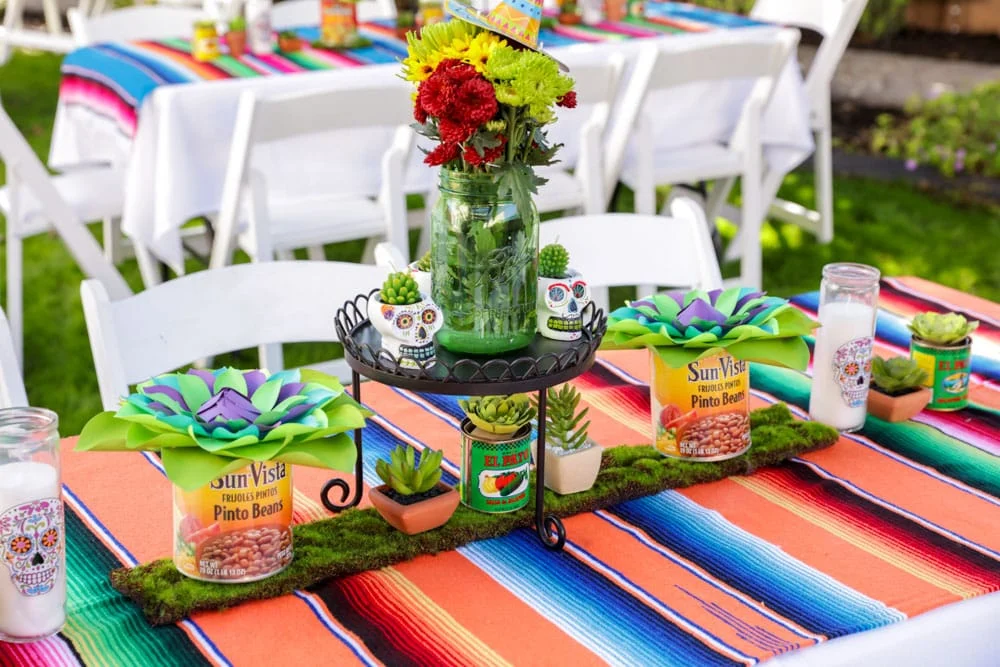 Favorite Fiesta Decorations
When I think of Mexican decorations I think of bold, bright, contrasting colors. I always use red, green, and white (yes, some yellows, reds, pinks, blues and more!) since those are the colors of the flag, from there choose 3 more colors that can be repeated throughout the decor.
Paper Picado Banners strung from above and around tables.

Large Tissue Paper Flowers are beautiful and easy to make. Children especially enjoy helping make these.

Sombreros are fun to have both for decor and for picture opportunities.

Piñata, In my opinion, is a must for any Mexican party. Fill with candies or small toys.

Salsa cans are great for holding decor, flowers and succulents
Candles – You can usually find these for cheap at the dollar store and they go great with the decor.
So much decor can be found online and on Amazon, so be sure to check those out and then store for future uses. 😉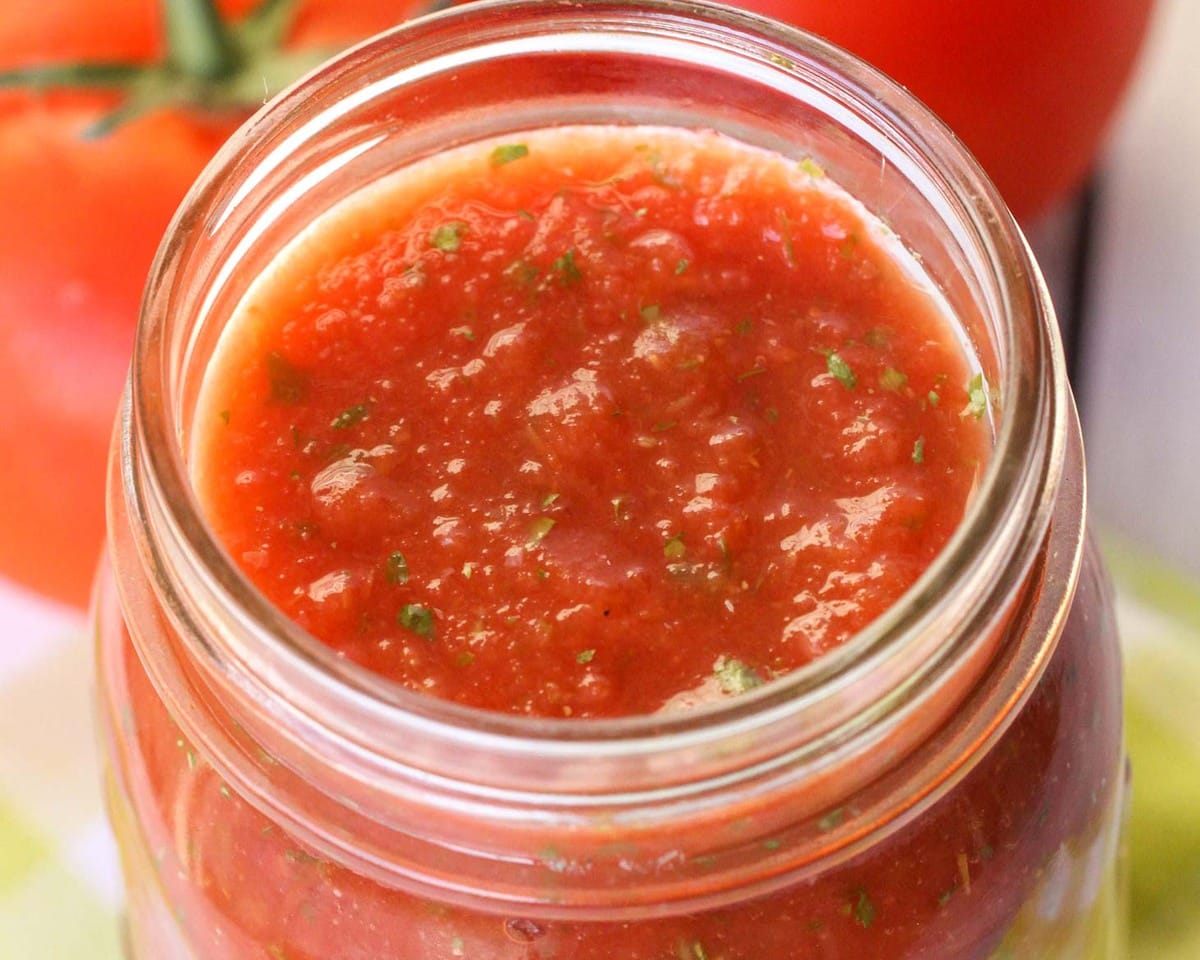 Easy Appetizers
Chips and Salsa are a MUST to serve! You can go the traditional route with red salsa or include other fun versions of salsa.
Dips are also an easy classic appetizer. You can also serve other simple finger food appetizers. Plan for people to eat 3-5 appetizers per person. If you only have 5-10 people coming plan to serve 1-2 different appetizer dishes. Add another appetizer dish for every 5-8 people in attendance.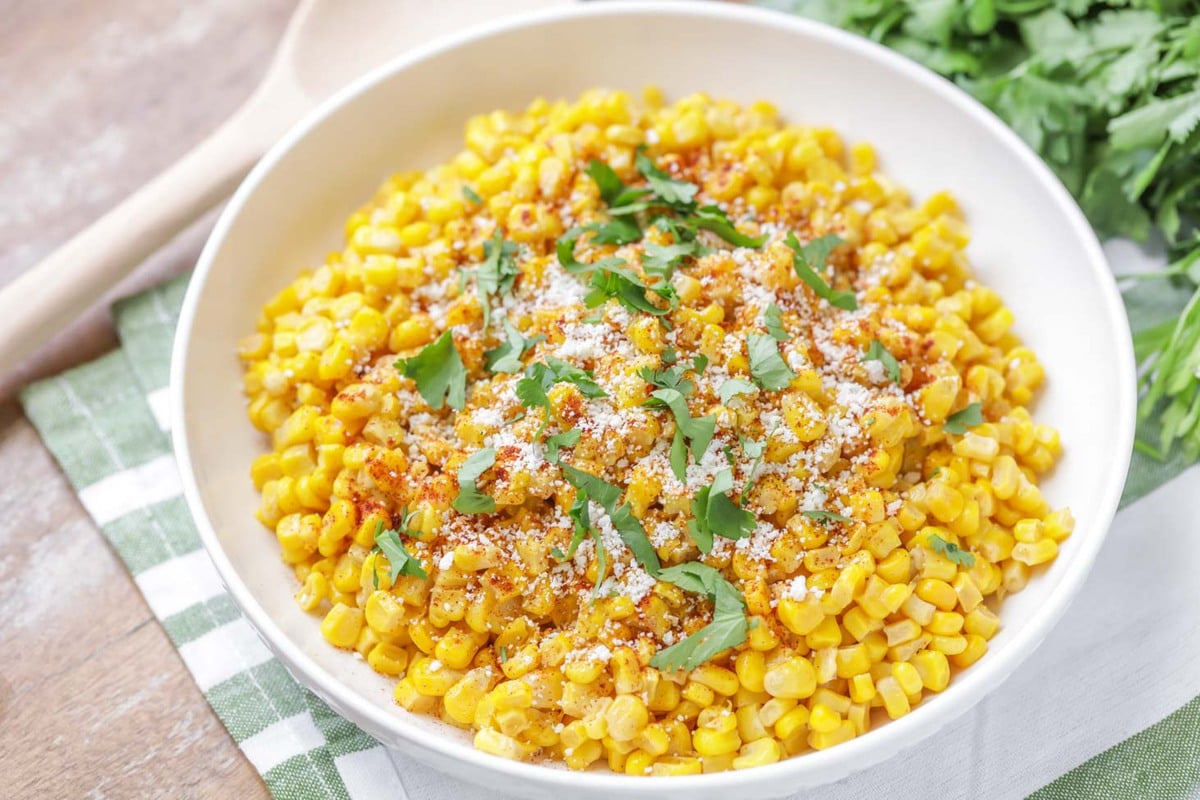 Sides
Sides are a must with your Mexican meal. Plan to serve 2-3 sides for 5-10 people. Add another side dish for every 5-8 people after that. 
We've put together a post all about our favorite Mexican Side Dishes so be sure to check that out (as well as a list of Mexican Soups too!)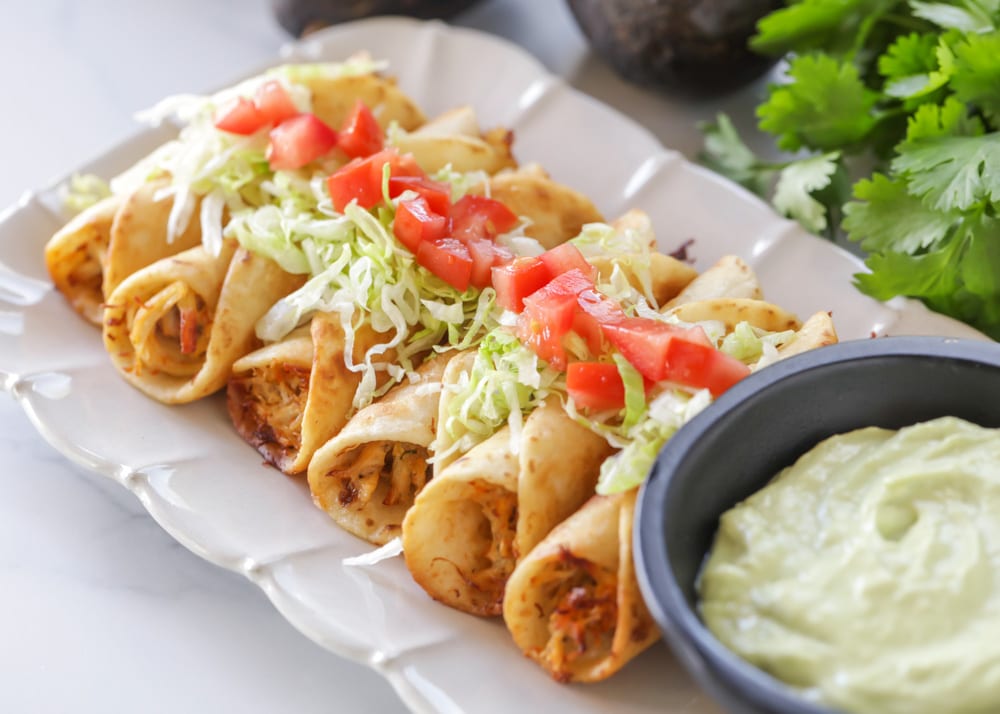 Mexican Main Dishes
I like to have at least 2 main dishes to choose from when there are 5-10 people. Add another main dish for every 5-8 people after. 
For even more of a breakdown, check out: Mexican Beef Recipes and Mexican Chicken recipes.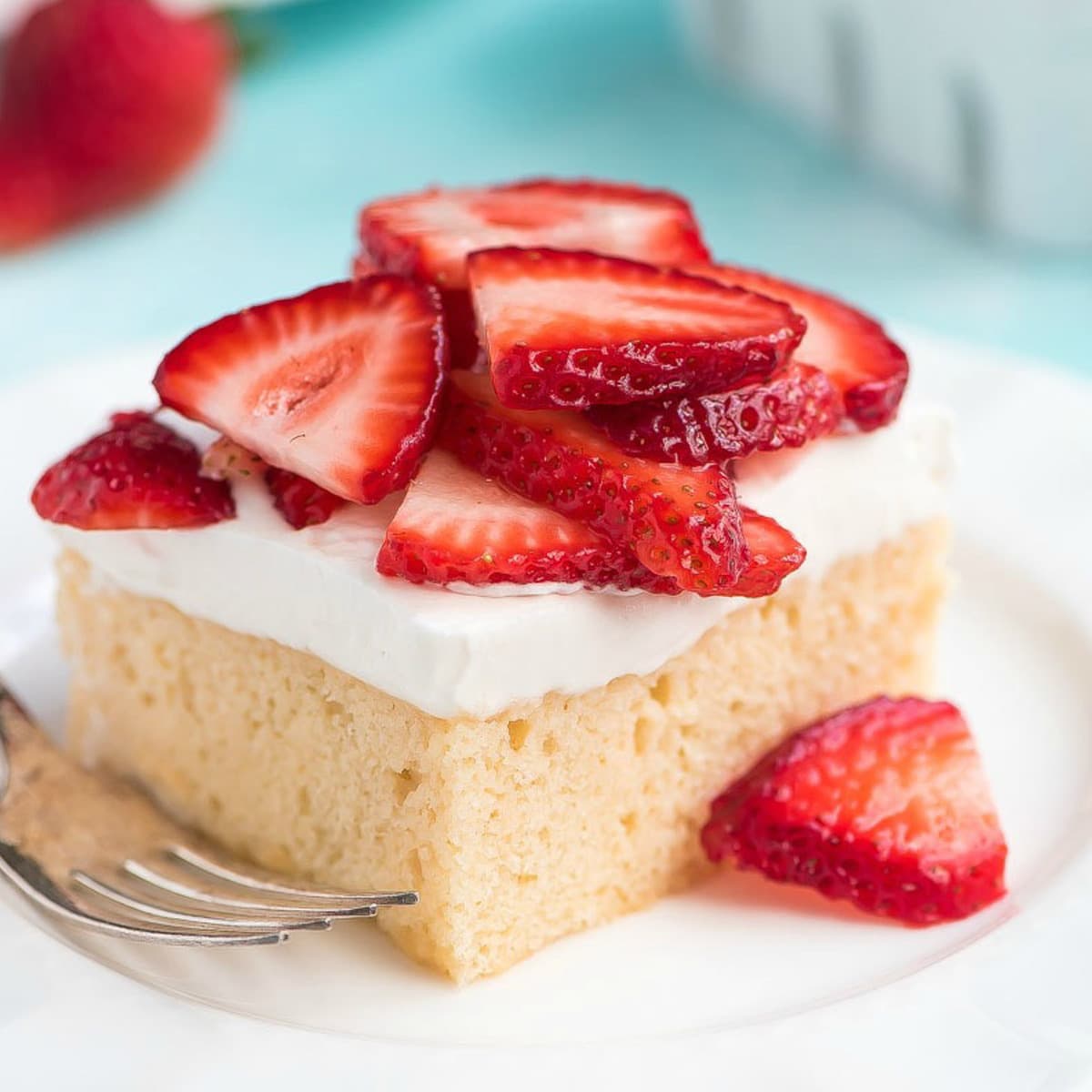 Drinks + Desserts
Plan for people to be able to have 1-2 servings of dessert. I like to provide a different dessert for every 5-8 people. If you want less work, keep it to 1 dessert and then serve ice cream to go with it. 😉
Note that we have many more Mexican desserts, so be sure to check those out. These ones are just our go-to's.
We hope these recipes help you in creating the perfect Mexican meal. Just pick one from each category, and we guarantee you'll get rave reviews and everyone will be asking for the recipes. They're simple, delicious and perfect your next FIESTA!