Ground beef, shredded beef, or even carne asada—this collection features all of our most popular Mexican Beef Recipes!
More collections: Mexican Chicken Recipes, Mexican Soups, Mexican Desserts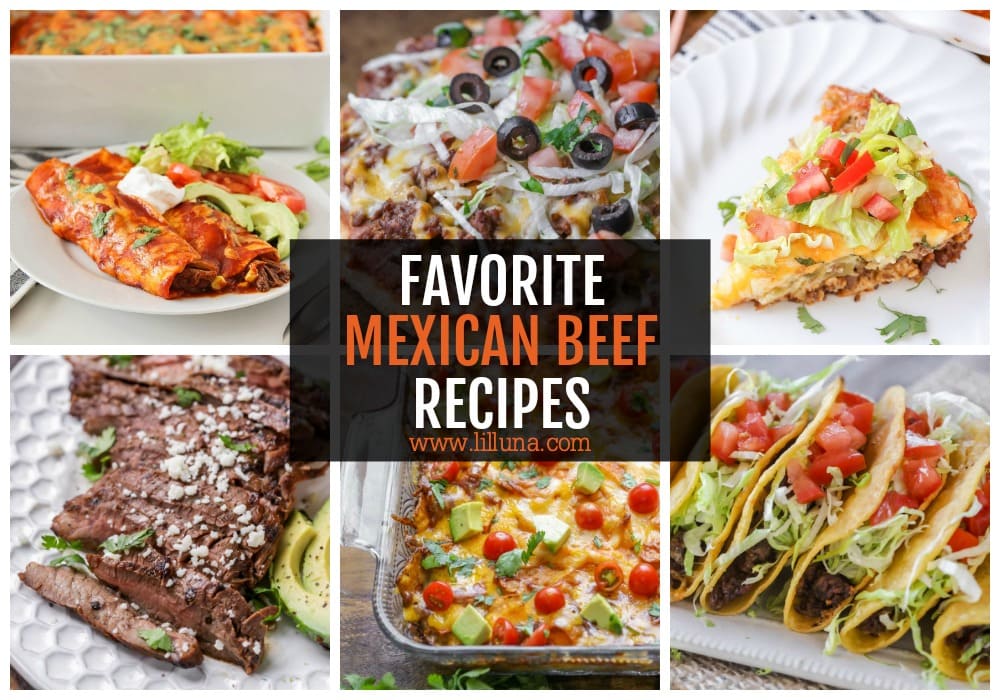 Mexican Entrees with Beef
A lot of our Mexican dishes use chicken, but trust me when I say that beef is just as delicious in these flavorful recipes! The recipes I have listed in this collection use ground beef, shredded beef, and freshly cooked and sliced beef. So depending on what you have on hand, there are plenty of options!
Before I list the recipes, here are a few tips that will help simplify your cooking and ensure your Mexican beef recipes turn out tasty!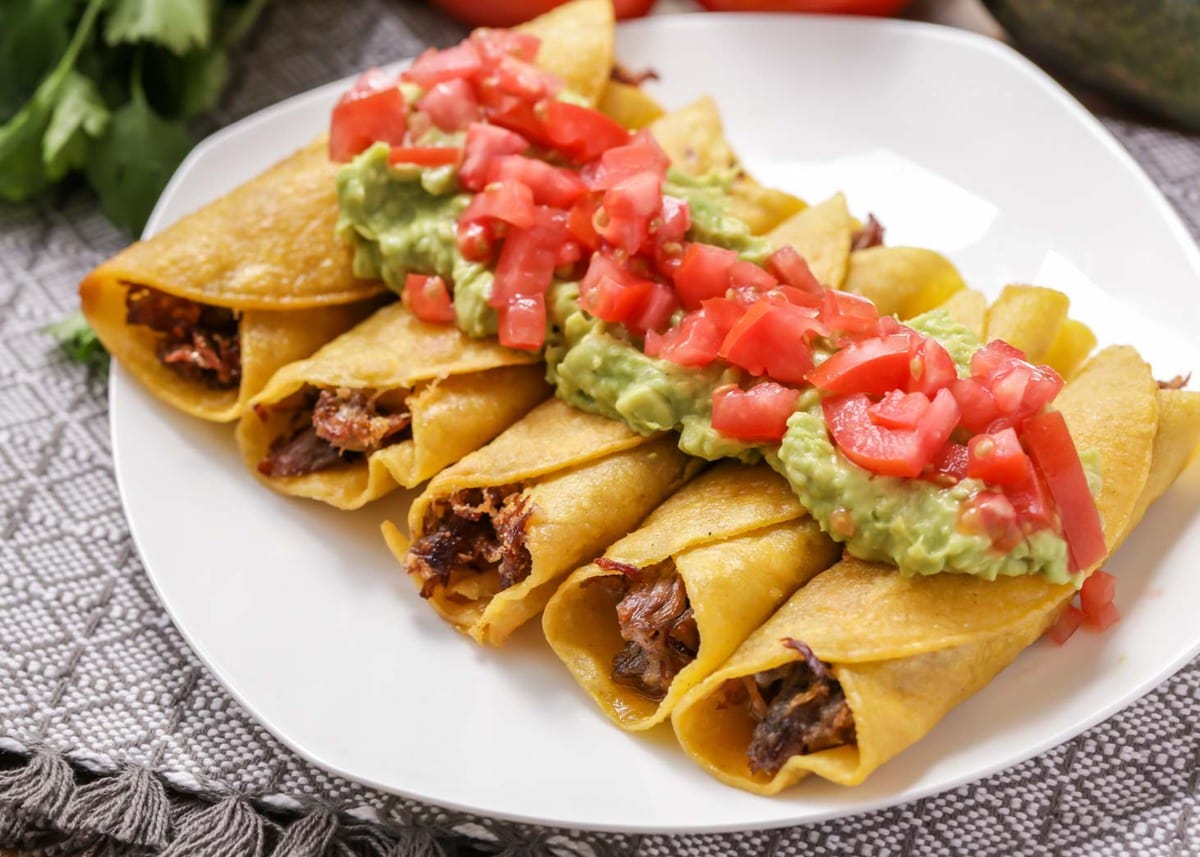 Tips for Beef Recipes
Ahead of time: Have frozen shredded or ground beef on hand. Whip up a large batch. Once the meat has cooled, portion it into 1 lb increments. Store in freezer safe containers for 3-4 months. When you're ready to make a recipe simply grab the premade meat, thaw, and start cookin'.
Not only can you make the beef portion ahead of time, but many of the recipes can be completed ahead of time and stored in the freezer for a quick dinner on a busy day. See the individual posts for more storage details.
More Helpful Recipes: We have a few other recipes that many Mexican dishes call for  Red enchilada Sauce,  Green Enchilada Sauce, Taco Seasoning, Flour Tortillas 
Adding heat to your Mexican dishes: Mexican food is often known for its spicy heat. Since some people can handle heat better than others it can be hard to get the right mix. I suggest making a dish more mild, then having optional toppings for those adventurous heat seekers. 
Jalapeno Peppers

Cayenne Peppers

Red Chili Flakes

Hot Sauce 

Hot Salsa
Ground Beef
We know that ground beef isn't always considered a part of Mexican food, but we promise it works great in so many recipes! Here's proof:
Ground Beef Casseroles
We also love to use ground beef in some of our favorite Mexican casseroles…
More Beef
Also, keep in mind that many other pork and chicken Mexican recipes can be subbed with beef. 😉
Let's not forget these other favorites…