Tortillas filled with meat and cheese and fried to perfection! Crispy, flavorful flautas are a delicious dinner for everyone!
This flauta recipe is filled with beef (we like to use leftover pot roast for the filling), but we also have a Chicken Flauta recipe we love just as much! Both are delicious!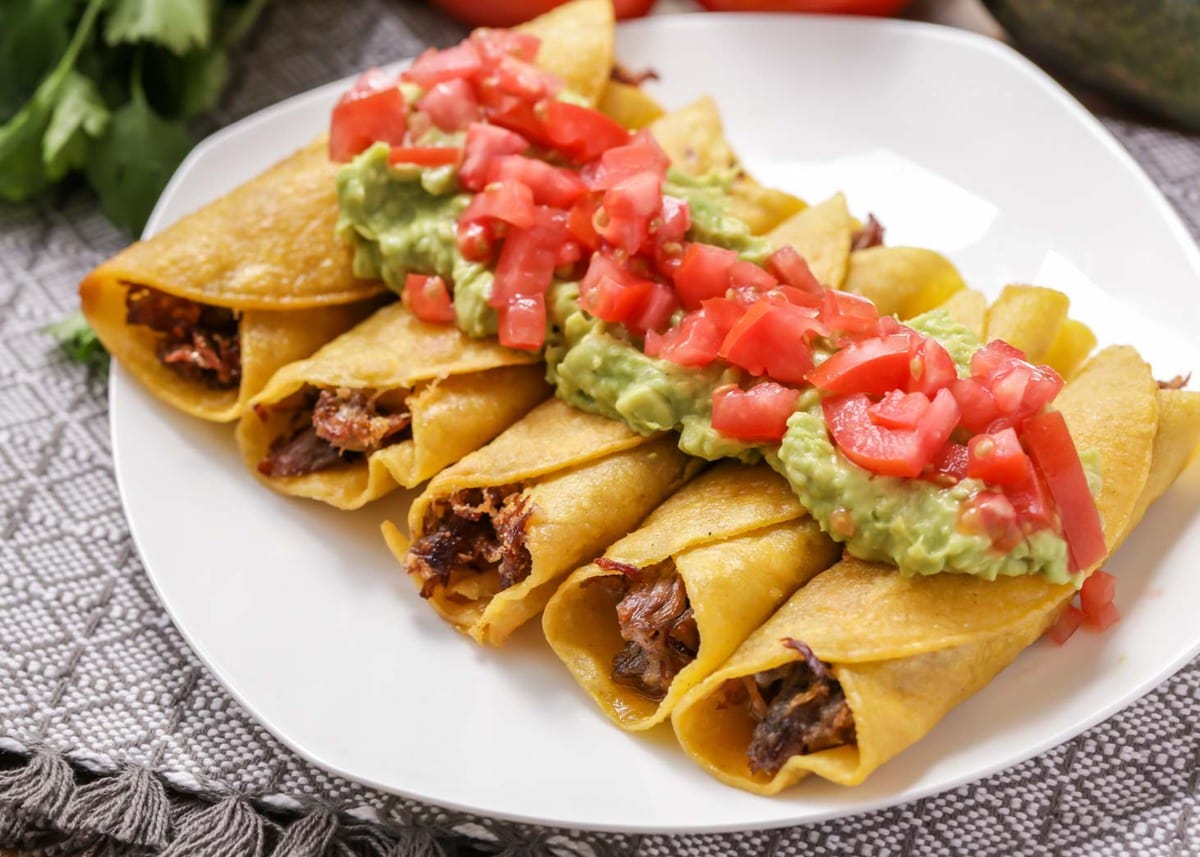 What is a flauta?
A flauta is a Mexican dish made from tortilla that is filled with meat or poultry, cheese, and other fillings. Then it's fried in a little bit of oil over the stove – and they're amazing!!
Flautas are perfect to serve as an appetizer, lunch, or dinner dish! They can be filled with any fillings you prefer but this recipe calls for shredded beef.
This recipe hits it out of the park with anyone who tries it. The crunch from the fried tortilla and the creamy melted cheese mixed in with the beef is just SO YUMMY!
Honestly, I could eat 10 of these flautas if I'm not careful. 😉
Feel free to switch up the ingredients and add shredded chicken or pulled pork instead of beef, or use flour tortillas instead of corn tortillas. You could even use different cheeses or toppings—the possibilities are endless!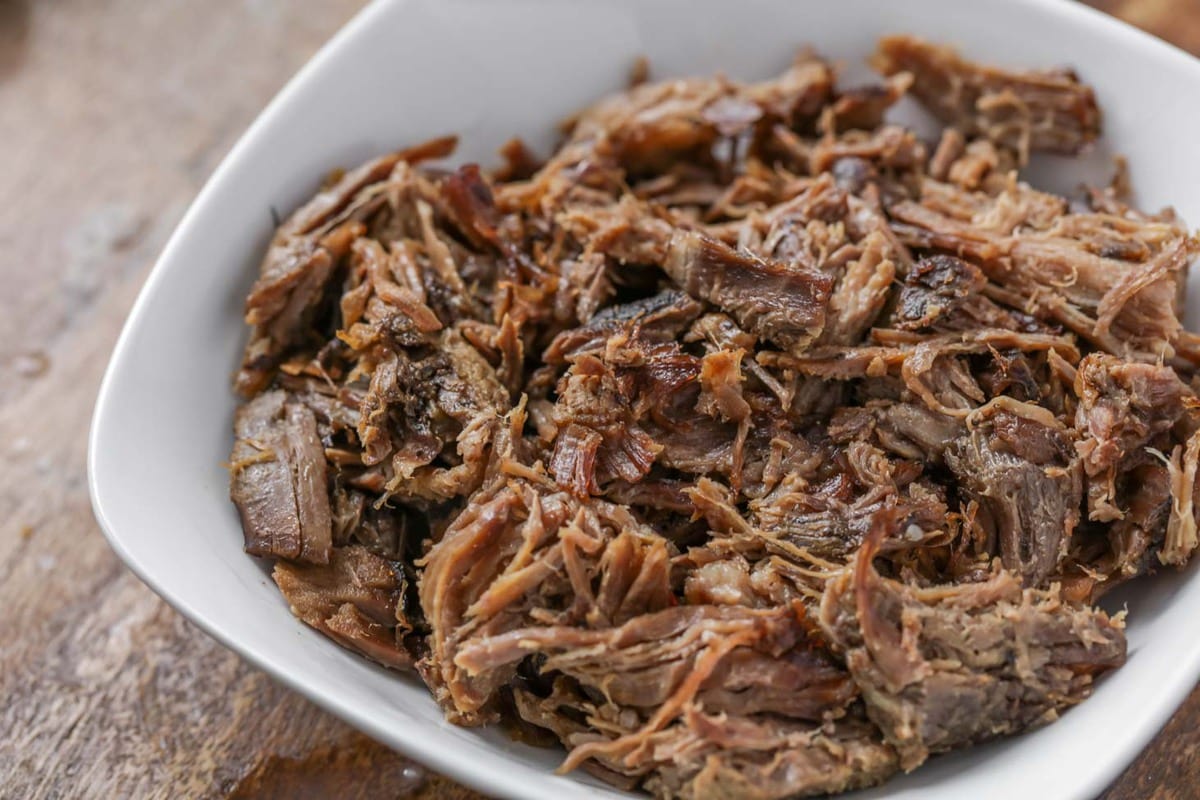 How to Make Flautas
FILLING. You'll need about 2 cups of shredded beef and 1 cup of shredded cheese for this recipe. This is the perfect time to use up the leftover pot roast (or shredded chicken) you made the other day! Have about 12 corn tortillas on hand too.
Start by heating up the oil in a sauce pan over medium heat. Add the shredded beef, cheese, salt & pepper to a bowl and mix everything together.
TORTILLAS. Before preparing the flautas, heat up the tortillas in the microwave, covered with a damp paper towel, for about 20 seconds. This will prevent them from cracking or tearing when you roll them up.
FRY. Add the meat mixture to heated tortillas and roll. Use tongs to hold each flauta and place in oil, seam side down and hold there for a few seconds. Fry the flautas until golden on all sides and repeat until meat is gone. Place each flauta on a paper-towel lined plate.
TIP: Cover the beef flautas with foil to keep them warm until ready to serve.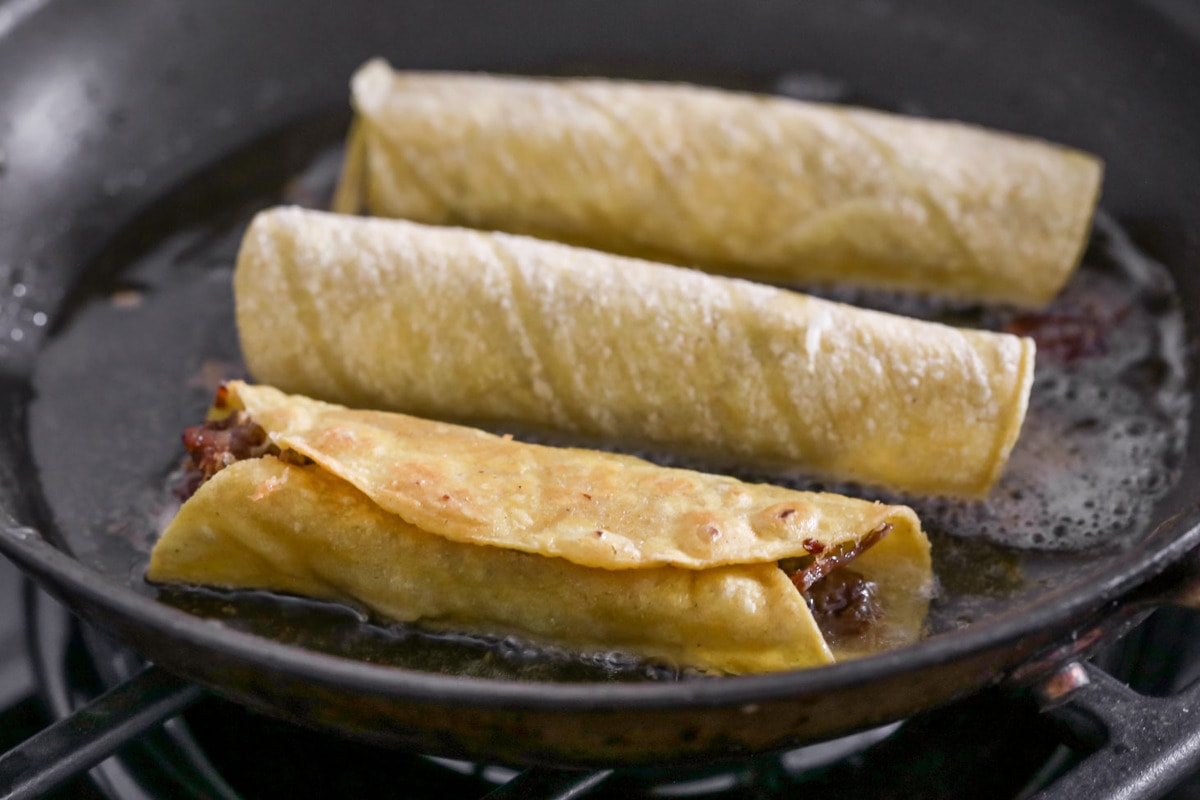 Tips, Tricks + Storing
Can you make them ahead? Flautas are definitely best served warm. I suggest making these right before you're ready to serve them. Keep them covered with foil until ready to serve and eat.
Start with warm fresh tortillas. Sometimes corn tortillas can crack when you're rolling them up to make flautas. If your tortillas are cold, warm them in a pan, on a griddle, or heat them for about 20 seconds in the microwave. If your tortilla cracks, it is because the tortilla is too cold or it is stale.
Storing: Store your leftover flautas wrapped in foil and in an airtight container. Keep them in the fridge for a few days. You can heat them up in the microwave or over the stove for a few minutes. You could even heat them up in the oven on low heat.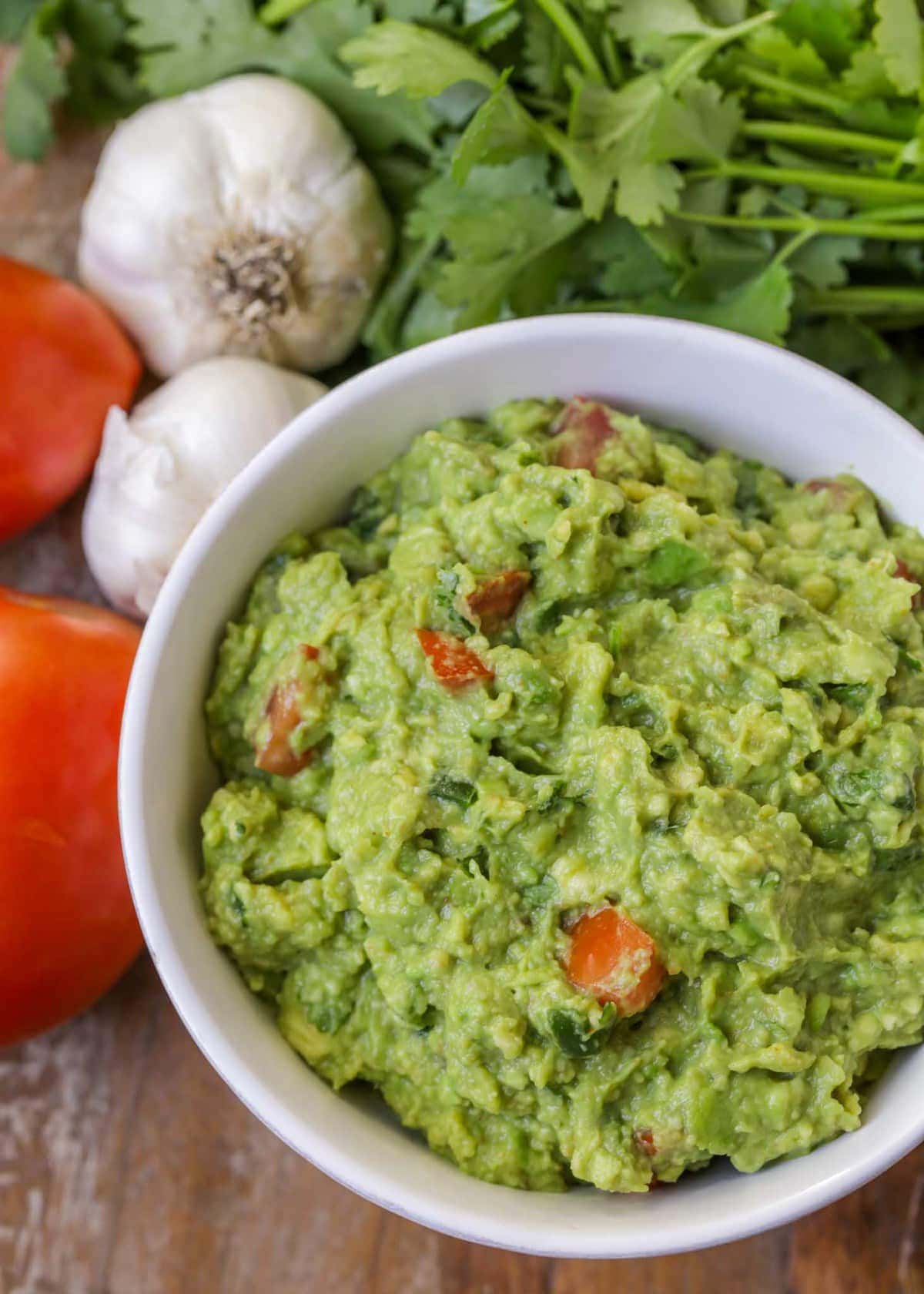 our favorite flautas toppings
Sour cream
Chopped tomatoes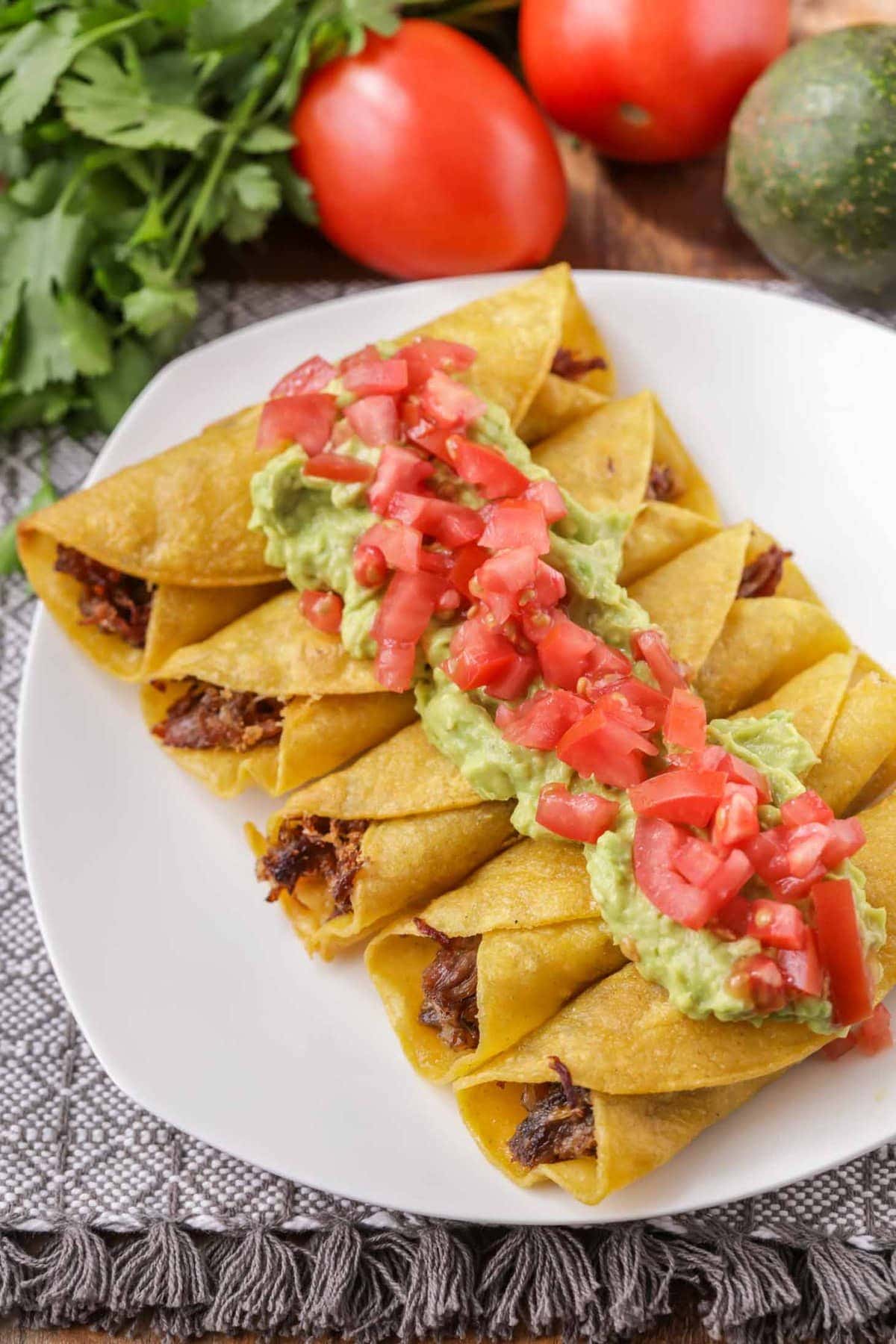 what to serve with flautas?
The options are endless! Here are some of our favorite sides to go with them:
Flautas Recipe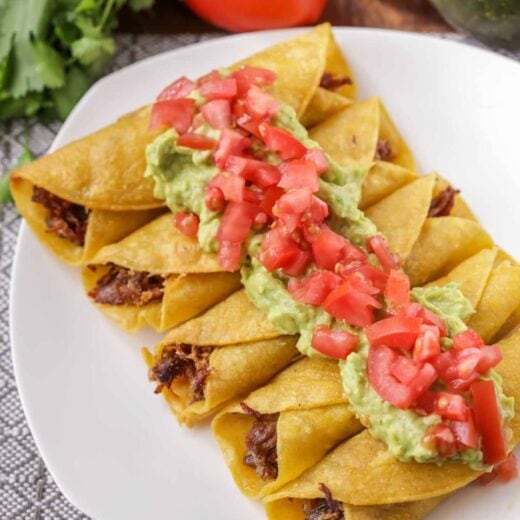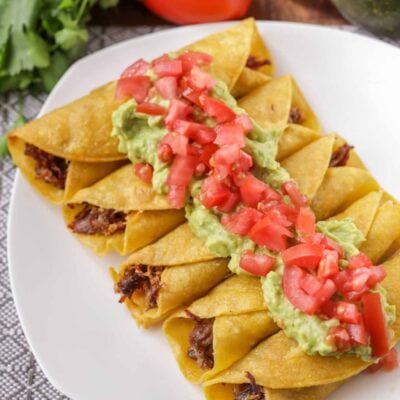 Tortillas filled with meat and cheese and fried to perfection! Crispy, flavorful flautas are a delicious dinner for everyone!
Ingredients
vegetable oil

for frying

3

cups

shredded beef

1/2

cup

salsa

1 small

can

diced chilies

1

cup

Mexican cheese

shredded

garlic salt (with parsley flakes)

pepper

12

flour tortillas

5-6 inch rounds

2

cups

shredded iceberg lettuce

for serving
Instructions
Pour oil into a large pan/pot. Cover the bottom with 2 inches of oil. Heat oil in a until it reaches 375°F. Use a deep fry thermometer to test.

In a medium bowl combine the shredded beef, salsa, diced chilies, cheese, garlic salt and pepper.

Working with 4 tortillas at a time, spread a heaping spoonful along the middle of each tortilla. Roll tortilla tightly around the filling and secure with a toothpick.

Using tongs, hold each flauta in hot oil until firm, then release to continue cooking. Cook until golden brown, about 2 minutes, then remove to a paper towel-lined plate and immediately season with salt

Keep flautas warm in the oven on a baking tray while assembling and cooking the fautas. Serve with avocado cream sauce or salsa.
Notes
I like to start with leftover pot roast, but if you don't have any on hand, it will take additional time to cook beef and shred it.