This collection of Mexican Appetizer Recipes contains all the best dips, salsas, and quick and easy appetizers that will perfectly compliment your entrees at your next fiesta!
More Collections: Mexican Chicken Recipes, Mexican Dessert Recipes, Mexican Soup Recipes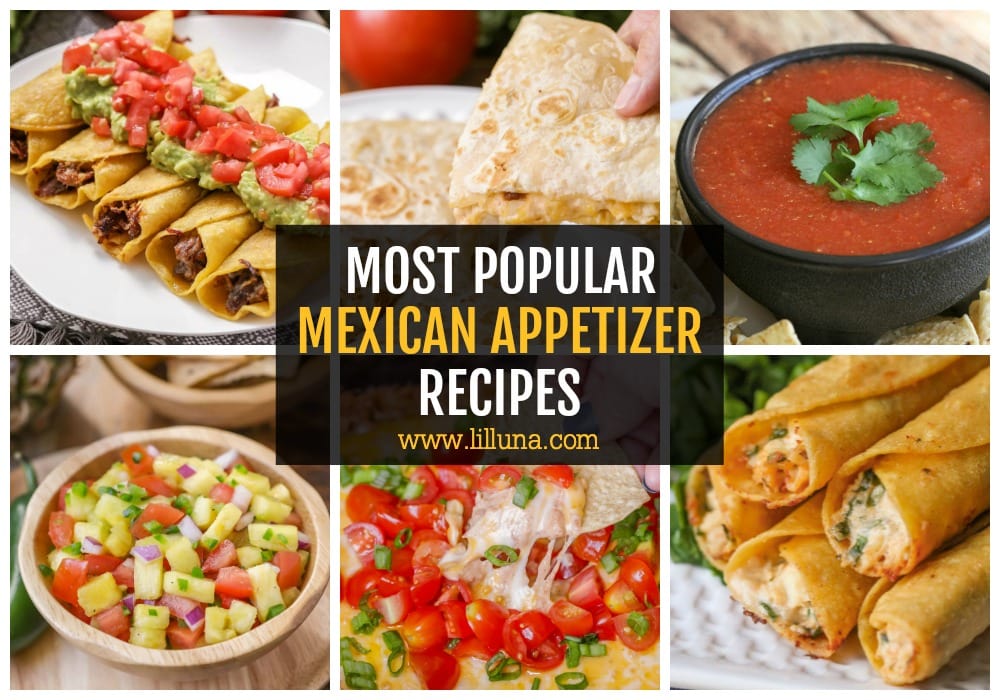 Perfect for Fiestas!
I've mentioned before that I'm part Mexican. My family loves to have Mexican themed meals on occasion when we get together! Sometimes it's for holidays like Cinco de Mayo or Christmas, but other times it's just for a regular old Sunday dinner. Either way, we love a good fiesta. 😉
Whenever we have a Mexican meal, we go ALL out with appetizers, entrees, desserts, and even drinks! I wanted to share with you some of our favorite Mexican Appetizer Recipes that we frequently use for these fiestas! This list includes quick and easy recipes that take less than 30 minutes, dips, and salsas.
Before I get into the recipes, here are some general tips for preparing Mexican Appetizers.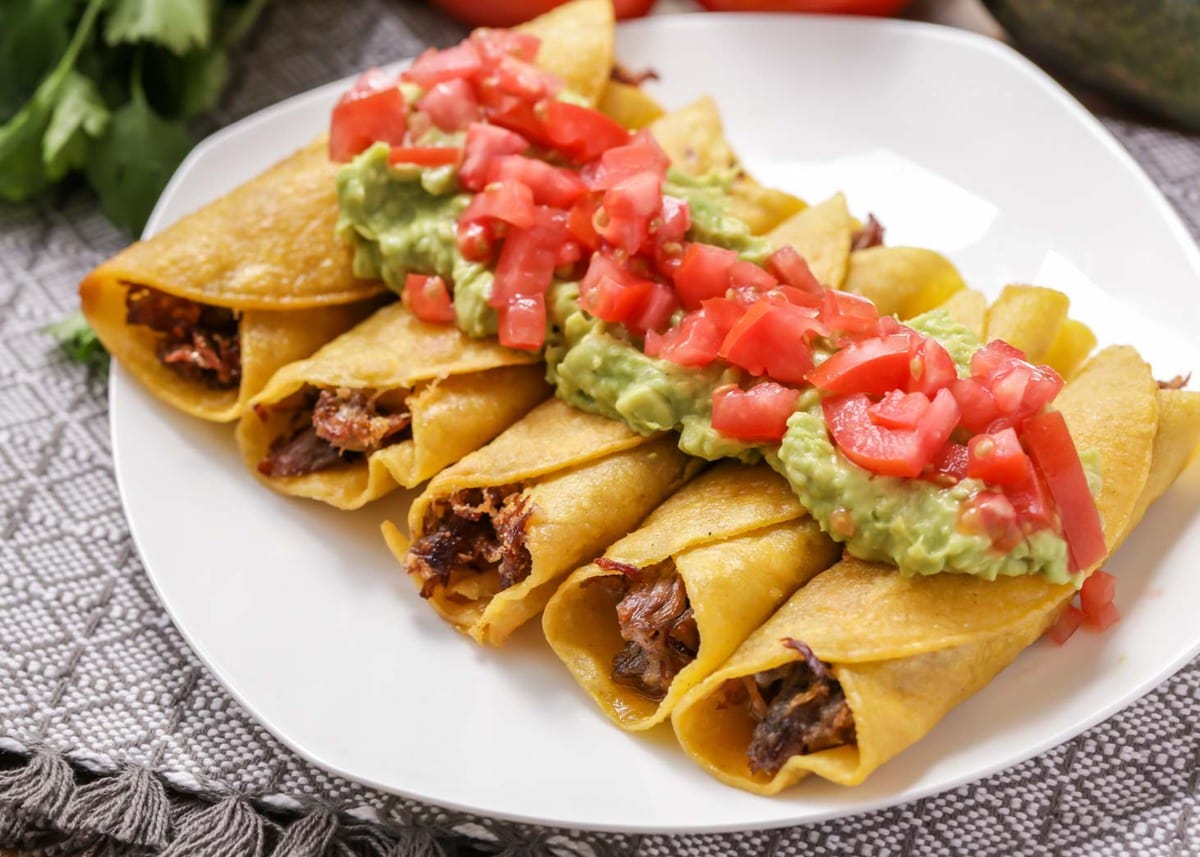 appetizer tips
How many to serve: Having the right amount of appetizers can be tricky to calculate. The main factors I use are if dinner will be served, the length of the party, and number of guests. 
If dinner will also be served, then plan for about 3-5 pieces per person.
Only appetizers: plan to serve about 10-12 pieces per person for a two hour party. Add about 5 more pieces per person for every hour after.
If you have fewer than 10 guests offer 2-3 different types of appetizers. If you are having more than 10 guests add another dish for every 5-8 more people.
Appetizer Tips:
Try to offer a mix of warm and cold, heavy and light, proteins and produce. If you can, try to incorporate different colors and textures as well.

Have one central appetizer table or divide the appetizers onto several plates or tiers and have them placed in various areas around the room. Include plates, napkins and utensils at each station.

A lot of Mexican appetizers include warm dips. The best way I have found to keep dips warm is to use a crockpot. You can also use smaller chafing dishes.

Many appetizers can be prepared ahead of time. See the individual posts for more info. Dips are especially delicious when made ahead of time because all the flavors have a chance to blend together. 
Easy Mexican appetizers
These recipes are super simple and take less than 30 minutes to prep!
mexican Dip recipes
All of these dips can compliment the entrees (I love eating bean dip with my enchiladas!), but you can also serve them with tortilla chips.
favorite salsas
Again, all of these fresh salsas are tasty on the side of any Mexican entree, but they're also perfect with some tortilla chips. For the chunkier salsa (like the ones with fruit), I recommend using the scoop shaped tortilla chips!