Did you make it until midnight? I'm happy to report that we actually did!! Amazing, I know! All of us were awake at midnight and all of us were down and out for the count ten minutes after that, lol! Haha. Even though our New Year's Eve was filled with fun and appetizers, I still have a few appetizers I wanted to share with you this week that will be perfect for Superbowl coming up, like today's recipe for Chili's queso recipe.
The recipe is one the hubby wanted has been dying for me to try. Every time we go to Chili's he orders the queso and loves it! He knew we could find a copycat version and we did, and it taste JUST LIKE Chili's version.  I LOVE the salsa too, which I finally figured out how to make (for the recipe go HERE).  We only made one minor adjustment but we are so glad that we can now make the queso recipe and salsa at home without going to Chili's (since going to a restaurant with 6 kids isn't so easy these days!!) 😉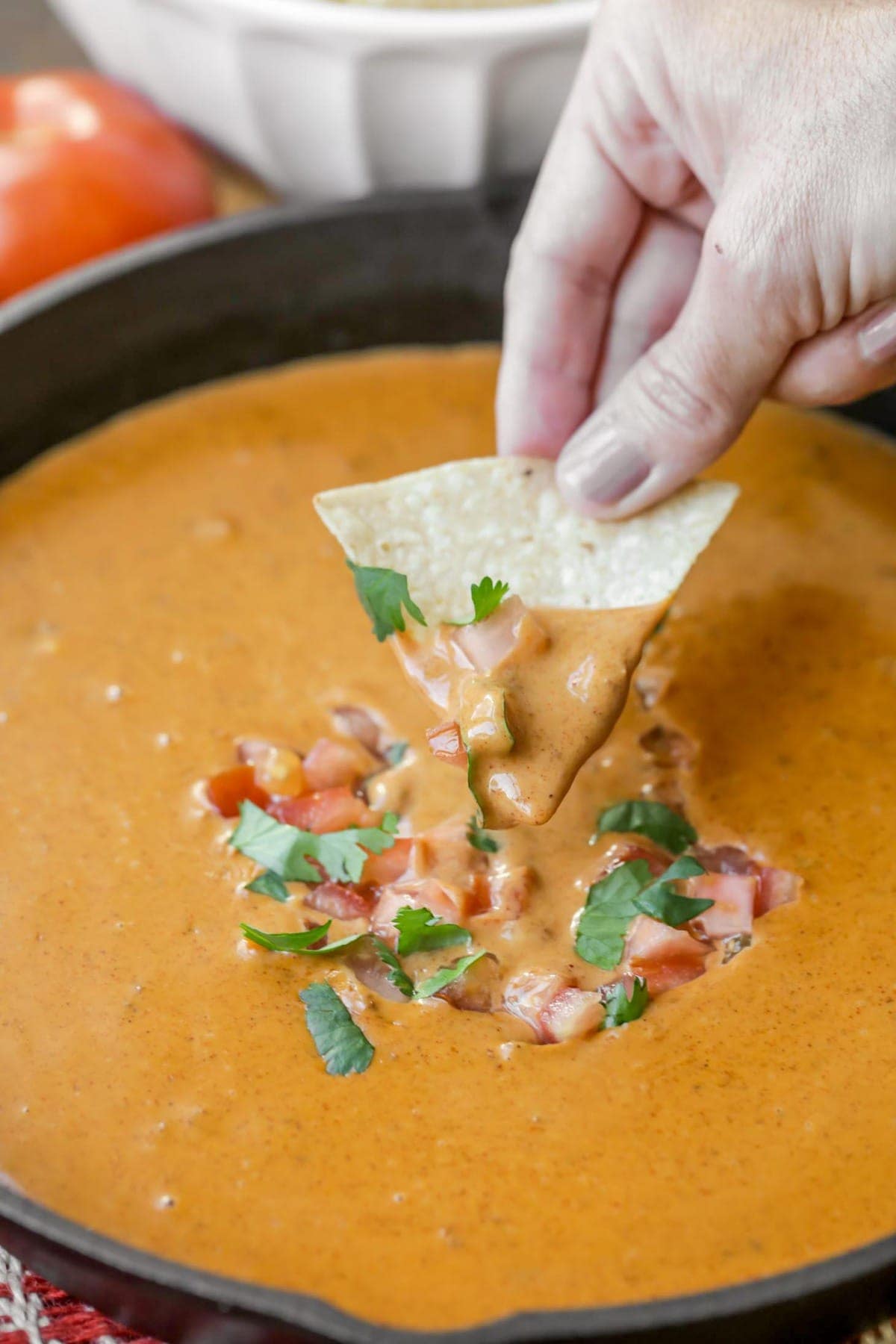 MY OTHER RECIPES
If you like Chili's Skillet Queso then you'll want to try these other dips/sauces too…
I'm happy to report that this recipe was super easy too which makes it even better in my book!

Chili's Copycat Skillet Queso
Ingredients
16 oz. box Velveeta Cheese
1 cup milk
½ tsp. ground cayenne pepper
2 tsp. paprika
1 - 15 oz. can Hormel Chili (no beans)
3 tsp. chili powder (less if you want it more mild)
½ tsp. cumin
1 TB lime juice
Instructions
Cut Velveeta into cubes. Place in medium pot with remaining ingredients.
Stir and heat until all cheese is melted.
Serve immediately.
For another favorite dip, check out this 
Cream Cheese Bean Dip
: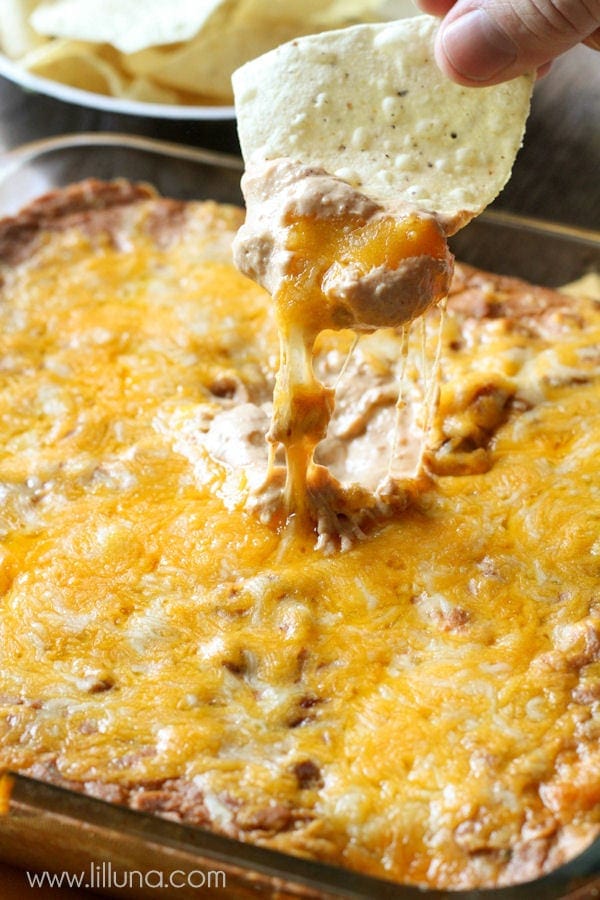 ENJOY!