Enjoy these 40+ ideas for the best Mexican Christmas Food! This collection includes sides, entrees, and even drinks and desserts for an amazing Mexican Christmas Dinner.
More Collections: Italian Christmas Dinner, Christmas Side Dishes, Christmas Appetizers, Christmas Dinner Ideas, Christmas Desserts, Christmas Cookies
Mexican Christmas dinner menu
In Mexico, and many Hispanic households, Christmas Eve, or Nochebuena, is when the largest Christmas feast is eaten.
As far back as I can remember, my Luna family would gather on Christmas Eve and enjoy a spread of our favorite Mexican dishes – enchiladas, tacos, flautas, empandas, rice, pozole, mole, and more!
And because so many people love Mexican food, especially for the holidays, I wanted to share some of our favorite recipes for a traditional Mexican Christmas menu.
With a few sides, salsas, and main dishes you're set to enjoy all the best Mexican Christmas food! Feliz Navidad!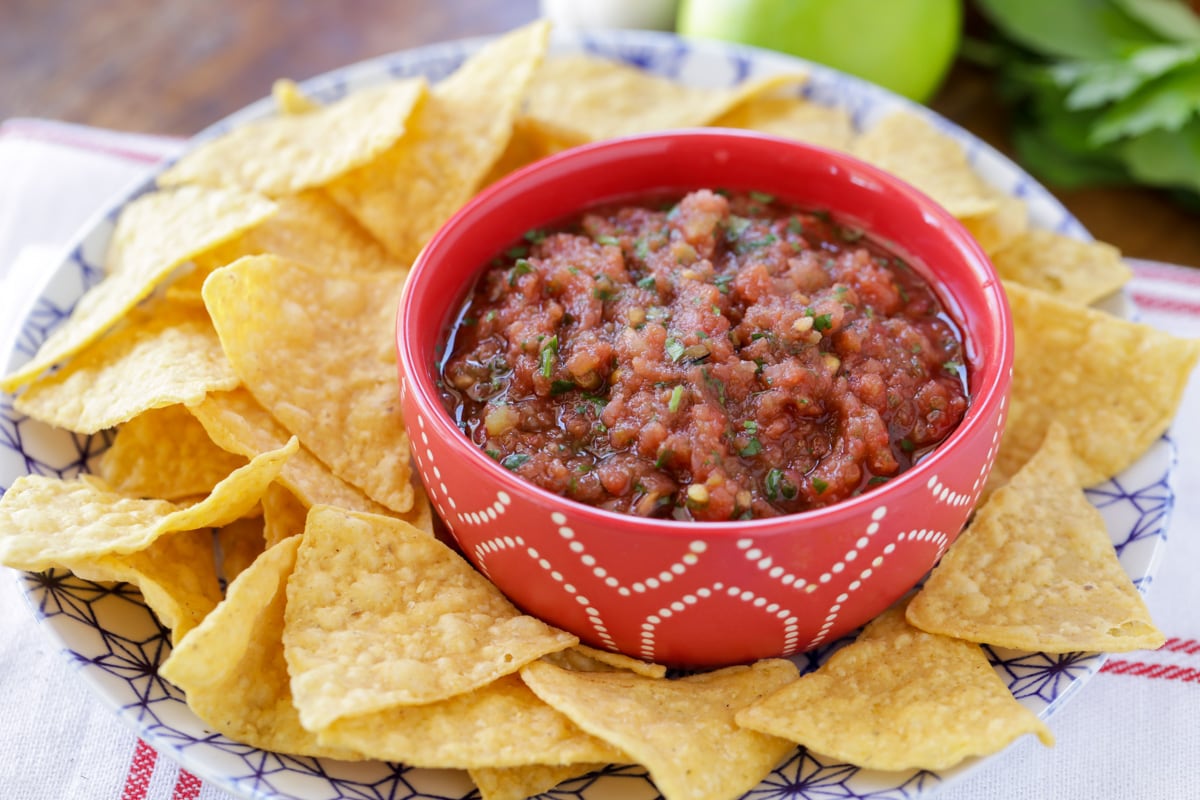 Other Mexican Festivities
The Mexican people have a deep-rooted Christian belief. Not only do they celebrate Christmas, but they also celebrate Posada, Dia de Reyes, and Dia de la Candelaria. All are days set aside to remember Christ and to celebrate with family and of course food!
Posada, which means inn or shelter, is celebrated from December 16-24th. The nine days prior to Christmas represent not only the nine months of pregnancy, but the time Mary and Joseph spent traveling to Bethlehem.
On the first night, Christmas carols are sung outside (often two individuals are dressed as Mary and Joseph) and then the host will invite them in for food.
The last night is Christmas Eve with a delicious dinner and a traditional piñata full of candy. On each of the 9 nights, a different attribute is focused on and is often accompanied by a religious service or devotional.
Some qualities include things like humility, joy, strength, trust, charity, and faith.
Dia de Reyes (Three King's Day) is celebrated on January 6th and is a day to remember when the 3 Wisemen brought gifts to the Christ child.
Rosca de Reyes (King's Wreath) is a sweet bread baked in the shape of a wreath. A baby Jesus figurine is baked inside the wreath. The person who receives the slice with the figurine is the one who hosts Dia de la Candelaria.
Dia de la Candelaria (Candlemas) is on February 2nd. Mary and Joseph would have taken Jesus to the temple to be blessed on February second, forty days after his birth. Tamales are traditionally served on this day.
Tips for a festive Christmas Meal
Planning your meal. Decide which dishes you want to make fresh and which dishes can be made ahead of time. See the individual recipes for more storage and reheating information.
Spice level. Be mindful that while some people love spicy hot Mexican food, others prefer a more mild dish. I suggest labeling which dishes are spicy and which ones are milder. A great way around this is to prepare more mild dishes, but have hot sauce set out for those who want to give their plates a bit more kick.
Seasonal fruits. Incorporate seasonal fruit, or fruit traditionally used in Mexican food: oranges, guavas, jicama, and pomegranates are great choices.
Sit-down or buffet-style. The number of guests may determine whether or not you host a sit-down or a buffet-style dinner. Sit-down dinners work best with a smaller gathering, whereas buffet-style can work with 5 guests or 50.
Mexican food, especially, makes a nice buffet spread. When serving buffet style, I use chaffing dishes and crock pots to keep the dishes warm.
Decorating for our Noche Buena celebration always includes 2 things:
A Nativity. Traditionally, on Christmas Eve in Mexico children lead a procession into the church and place the baby Jesus into the manger. We don't necessarily have a procession, but we always have the Nativity displayed. I also have costumes so that all the cousins can act out the Christmas Story from Luke 2.
Poinsettias. My mother has them everywhere. Poinsettias bloom in southern Mexico during the winter and there is a heartfelt Christmas legend associated with the beautiful plant.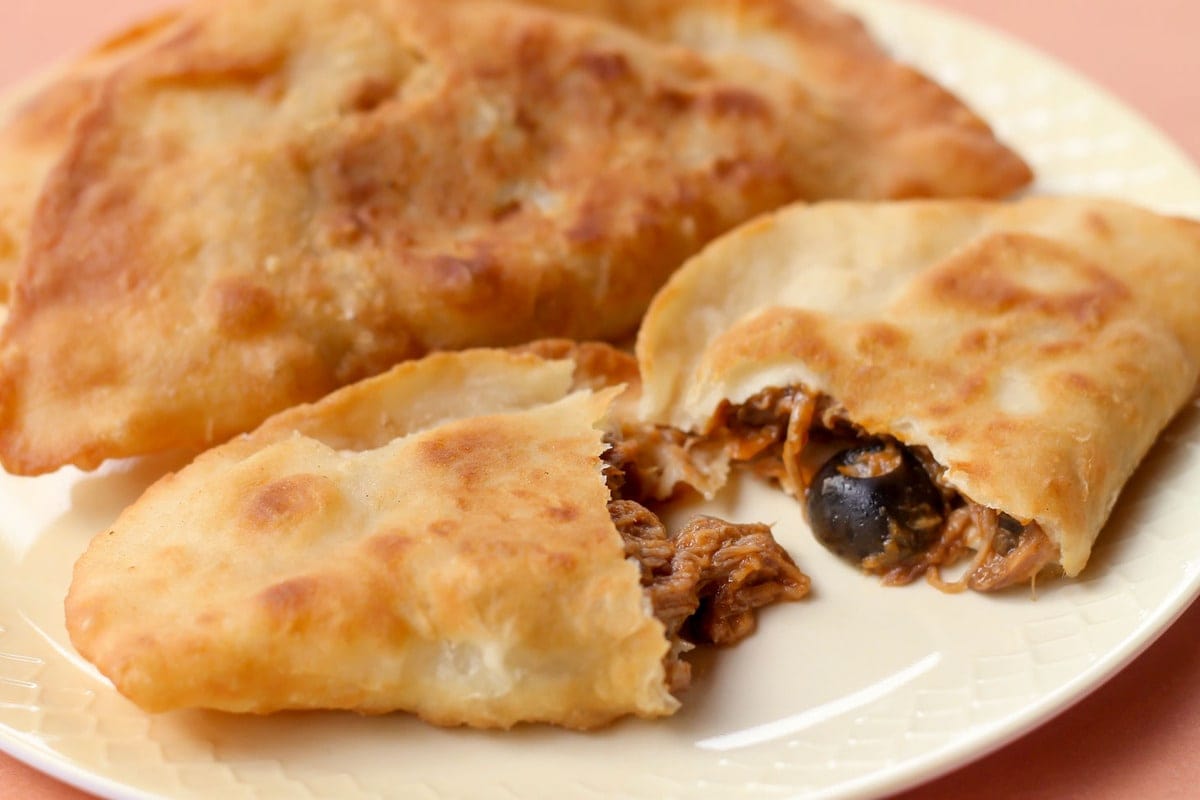 How much to serve
Appetizers. Plan to serve 3-5 appetizer pieces per person. For 5-10 people, serve 1-2 different appetizer dishes. Add another appetizer dish for every 5-8 people in attendance.
Sides. Per person, plan to serve: 6 oz of a starchy dish, 4 oz of a vegetable dish, 4-6 oz for side salads, ¾-1 cup of side soup. For every 5-8 people attending, add another dish to the menu.
Main dish. Serve each adult 6 to 8 oz of meat. Children will only need 3-4 oz. For soup as a main dish, plan 1½ cup per person. For casserole-type dishes, plan for 6-8 oz per person or about 1 cup.
Desserts. For 8 or fewer guests I'll only plan for 1 type of dessert. For every 8-10 more people, add another dessert option. No matter how many options there are, you only need to have enough for people to have 2 total servings of dessert.
Drinks. On average, guests will drink 4-8 oz during the first hour and 4 oz for every hour after. Even if you're serving the most delicious Champurrado, Eggnog, or fruit punch, people usually like to have water available.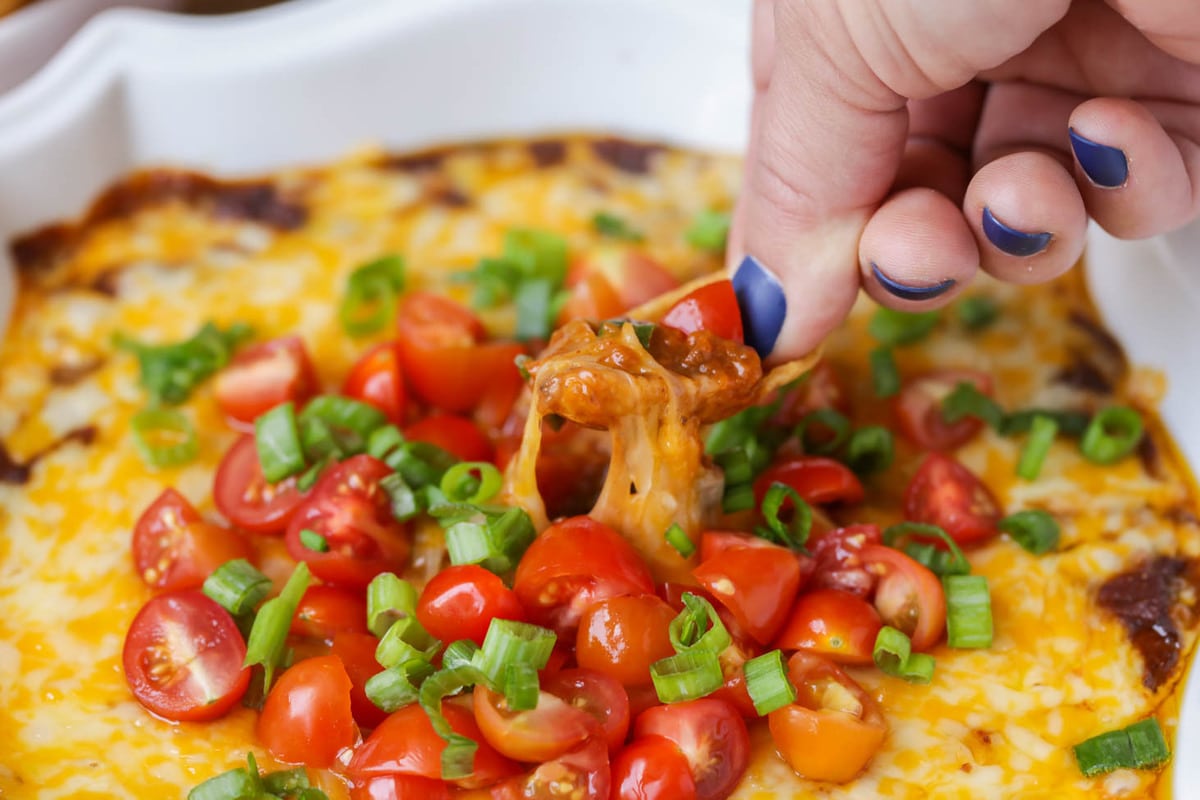 Mexican Christmas appetizers
Some of the best Mexican Christmas Food is in the form of appetizers!
We love to have appetizers laid out as people come for holiday gatherings, and any of these recipes would be great for your Mexican Christmas dinner.
Don't forget the tortilla chips. If you don't have time to make them, our all-time fav is Juanita's brand chips!
Chili Cheese Dip – Just four ingredients make for the BEST and yummiest chili cheese dip! Melty cheese and hearty chili are so tasty together! It's the perfect appetizer for any party.
Simple Guacamole – Spicy, chunky simple guacamole is so easy and addicting, it's sure to be a crowd pleaser! You won't be able to stop eating it.
7 Layer Bean Dip – This 7 Layer Bean Dip recipe is a must-have at every function! It has loads of flavor and all your favorite dip ingredients including avocados, olives, tomatoes, cheese, guacamole and more!
Bean Dip – This easy cheesy bean dip is ready to enjoy in only 30 minutes. It's a favorite to eat with chips, tacos, or any Mexican dish!
Queso Blanco – This delicious Queso Blanco is made in no time, and will be the perfect addition at your next get together, especially served with tortilla chips and veggies.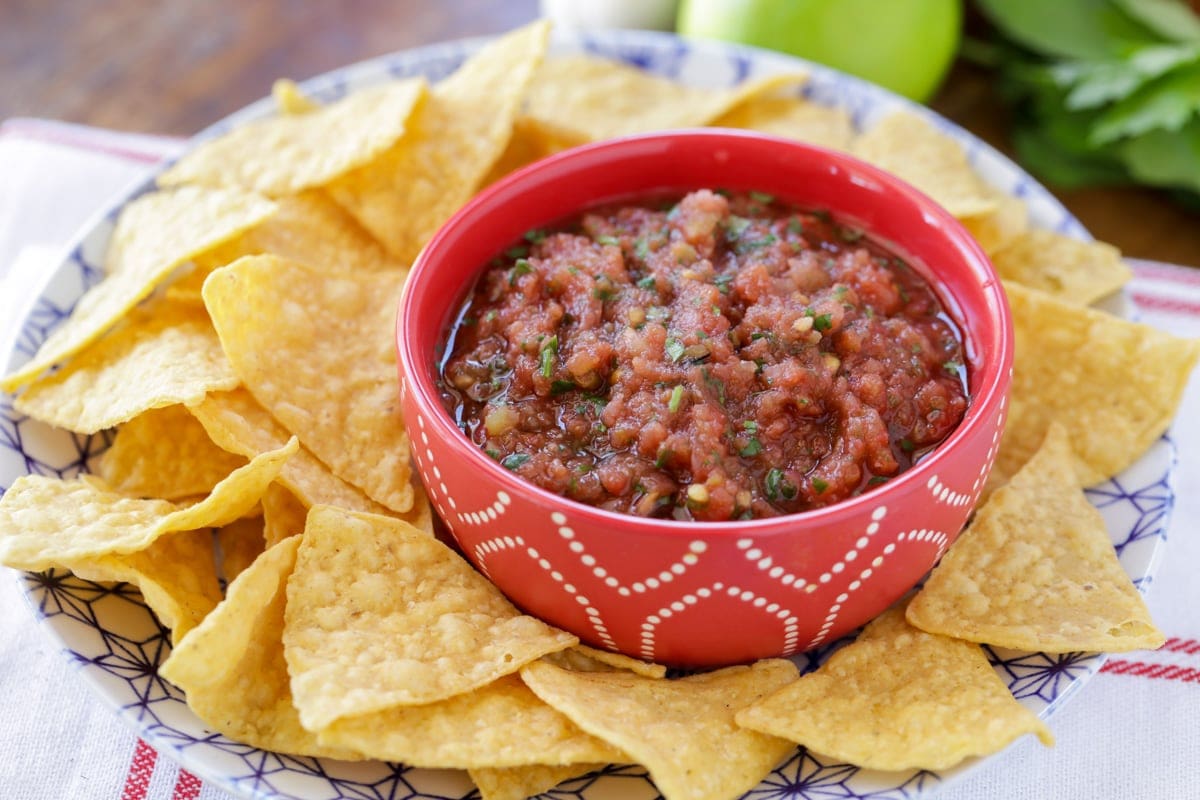 Homemade Salsa – This is such an EASY homemade salsa recipe! All you have to do is throw all the ingredients into your blender, and blend!
Tomatillo Salsa – Easy tomatillo salsa is spicy and delicious! It's great with tortilla chips or as a sauce on top of your favorite Mexican dishes!
Black Bean and Corn Salsa – This Black Bean and Corn Salsa is one of our favorite dips and appetizers. It's great with any Mexican dish or served with tortilla chips!!
Sweet Salsa Verde – Sweet Salsa Verde is a delicious salsa recipe made from tomatillos, jalapeños, sugar, & cilantro. It is sweet and spicy and takes just minutes to make.
Strawberry Salsa – You can't go a summer without eating this sweet and spicy strawberry salsa! The flavors are so unique. Grab some cinnamon and sugar chips or your favorite tortilla chips and dig in!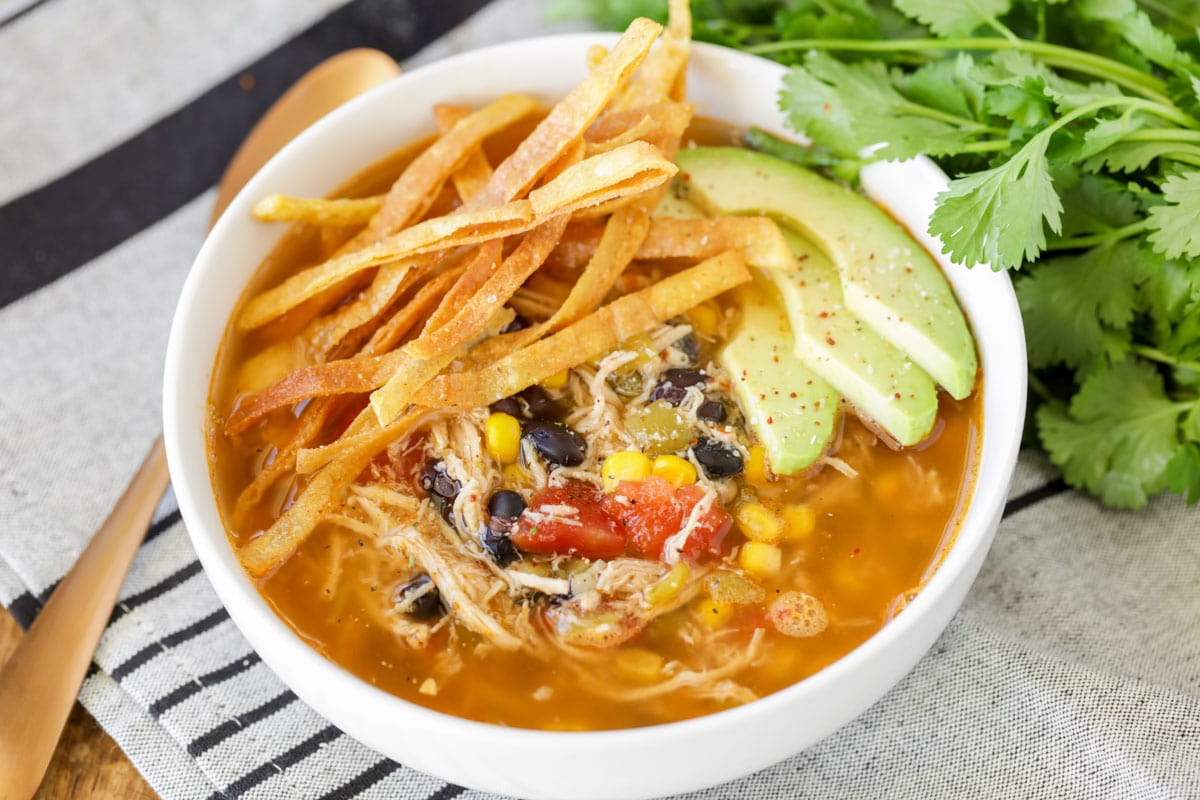 Mexican Christmas Side Dishes
Now that you have your appetizers, you need some sides. We like to have at least one or two sides to serve with our Mexican meals. Our go-to's always include rice – Mexican or Cilantro Lime rice, and beans!
Don't forget the soups!! These are all simple and make great sides to any Mexican meal.
Chicken Tortilla Soup – The BEST slow cooker chicken tortilla soup is filled with chunks of chicken, beans & corn. It is easy to make and full of flavor!
Taco Soup – Taco Soup is one of the EASIEST dinner recipes of all time! Just dump, simmer, and enjoy in under 20 minutes!
Albondigas Soup – Albondigas soup is a delicious Mexican recipe filled with meatballs, vegetables and spices! Packed full of flavor, this simple Albondigas soup is sure to become a favorite.
Caldo de Pollo – Hearty and delicious caldo de pollo is a homey chicken soup filled with Mexican spices and flavors. It is warm, comforting, and SO yummy!!
Sopa de Fideo – This quick, simple and delicious Sopa (soup) de Fideo is a family favorite. It's also cheesy and flavorful! Just 5 Ingredients and you'll have dinner in no time.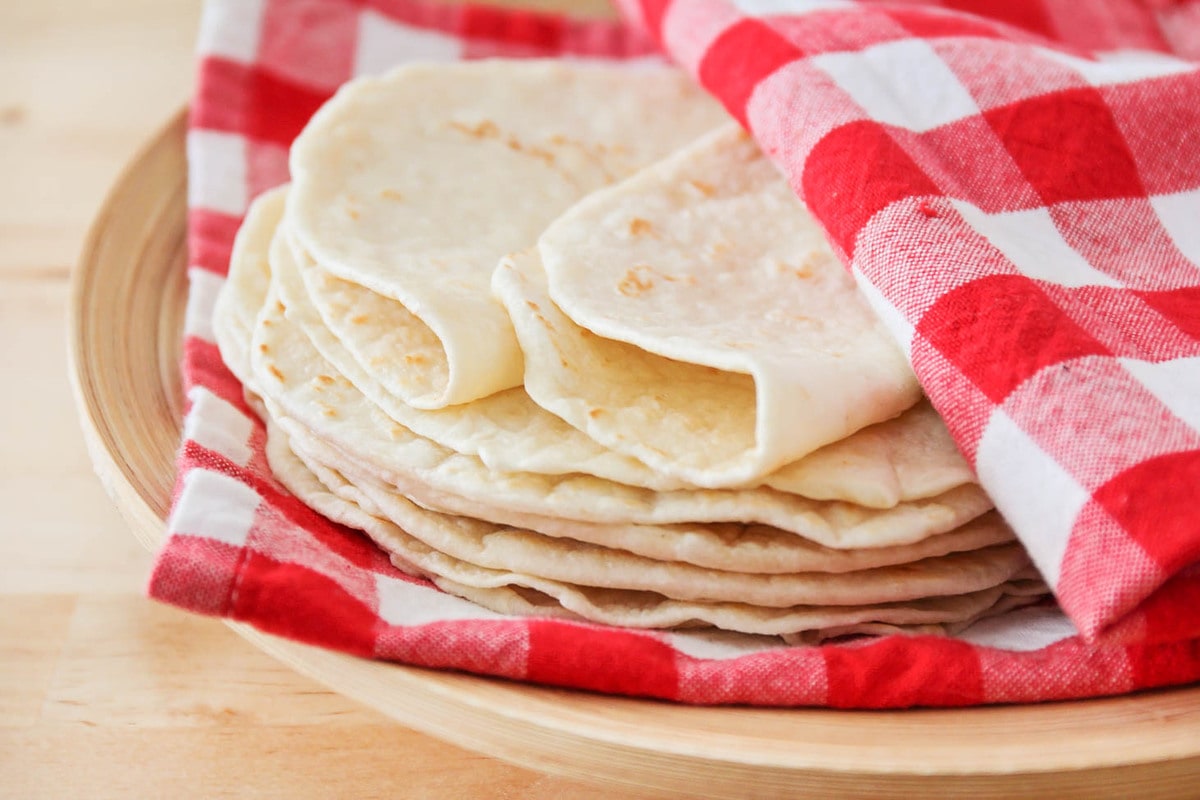 Homemade Flour Tortillas – Homemade Flour Tortillas made from 5 Ingredients. They're so soft, easy to make, and can be used for burritos, tacos, quesadillas, however you like!!
Esquites – Esquites is a tasty corn salad topped with chili and cotija cheese. It's incredibly delicious and easy to whip up!
Mexican Street Corn – Delicious Mexican Street Corn – a copycat version from Torchy's Tacos filled with butter, cheese, chili powder and cilantro.
Spanish Rice – Restaurant-Style Spanish Rice (aka Mexican Rice), that is easy to make and tastes like it came straight from the restaurant, and is the best side dish to any Mexican entrée.
Cilantro Lime Rice – This recipe tastes just like Cafe Rio and Chipotle Cilantro Lime Rice! It's a simple and delicious rice prefect for a salad, burrito, or taco. Now you can make this delicious lime rice from home!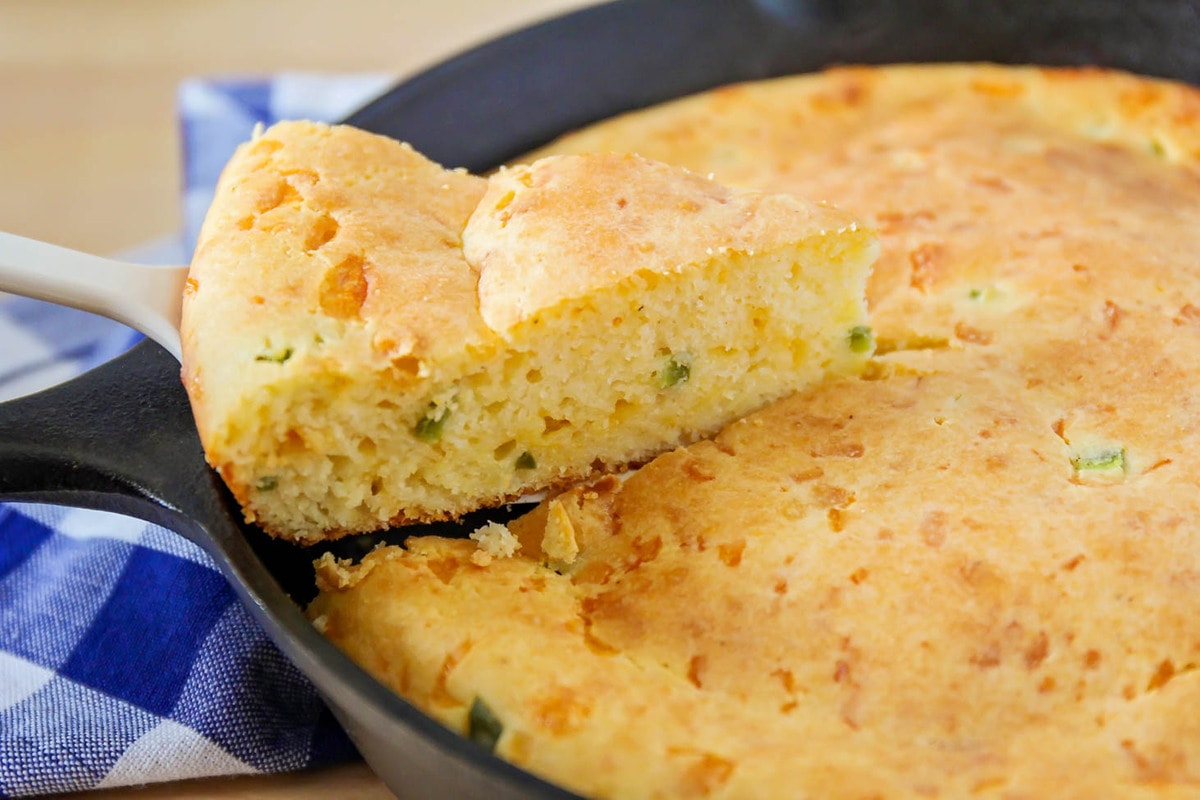 Mexican Cornbread – This Mexican Cornbread (AKA jalapeño cornbread) is light and fluffy and is filled with cheddar cheese and jalapeño. It has a bit of a nip and a lot of flavor.
Southwest Salad – Our favorite Southwest Salad recipe filled with chicken, peppers, beans, corn, tomatoes, avocado and topped with a homemade cilantro ranch dressing.
Crock Pot Pinto Beans – Nutrient rich pinto beans cooked to perfection. These make a great meal or a tasty side dish to any of your Mexican dishes.
Refried Beans – Get perfectly creamy restaurant style refried beans by adding just THREE extra ingredients to your canned beans! These refried beans are perfect served as a dip, side, or filling for burritos and tacos!
Taco Pasta Salad – Delicious Taco Pasta Salad filled with beans, corn, tomatoes, avocado and more!!
Homemade Tortilla Chips – Homemade tortilla chips are crispy and sprinkled with salt. They are surprisingly quick and simple to whip up!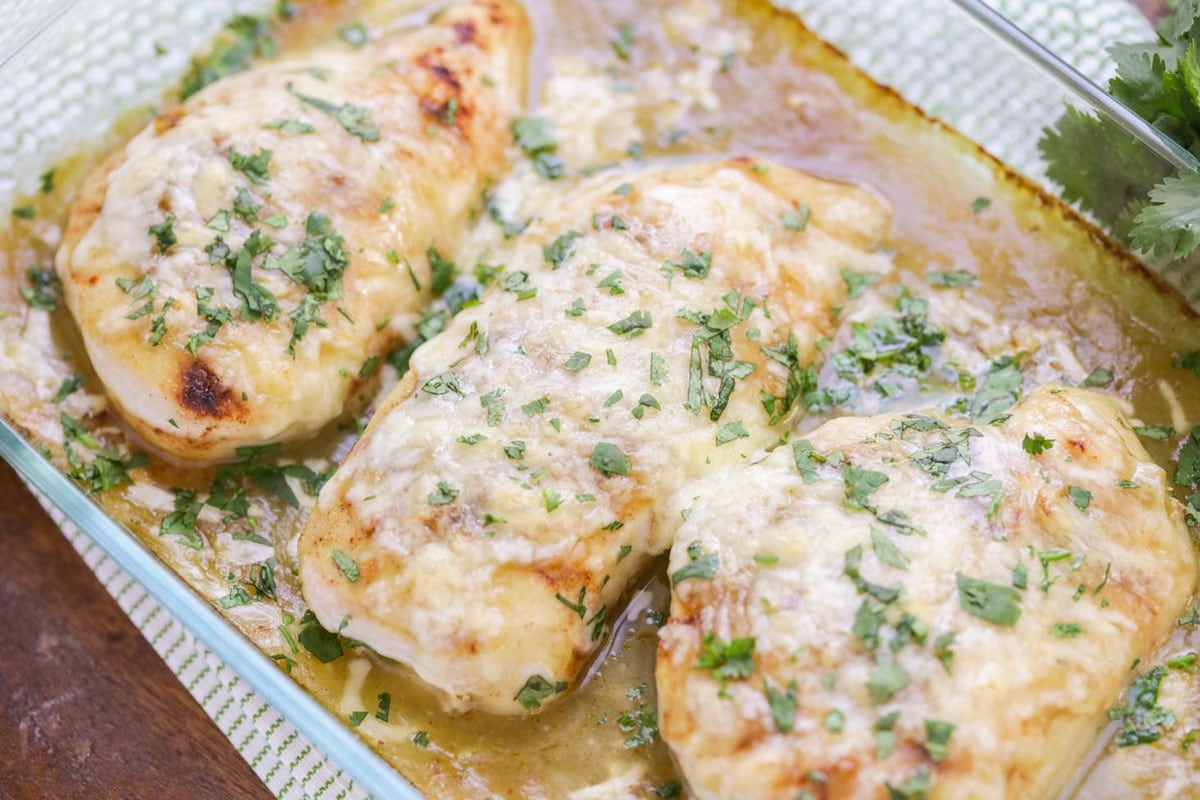 Mexican Christmas Dishes
We have so many delicious Mexican recipes we love to make. For Christmas, we always do at least 3 recipes, and it's usually a taco, enchiladas, and ALWAYS empanadas (they're the family's favorite)!
But all of the recipes below are winners, so give them a go and let us know what you think.
Green Chili Chicken – Green chili chicken is easy and delicious. Topped with cheese and green chili sauce guarantees it will become a new favorite in no time!!
Carne Asada – Carne Asada is the perfect Mexican flavored meat to add to tacos, burritos, salads, or quesadillas. It's tender, flavorful, and juicy.
Beef Empanadas – Beef Empanadas are one of our favorite Mexican dishes. They are a crispy, airy taco made from dough, filled with shredded beef, red chile sauce, and olives.
Chicken Tacos – Restaurant-style Chicken Tacos are filled with ingredients like shredded chicken, cheese, lettuce, and tomatoes, all inside a fried corn tortilla.
Steak Tacos – These steak tacos are marinated to perfection and bursting with fresh flavor! Tacos are quick and easy for a perfect weeknight dinner in under 30 minutes.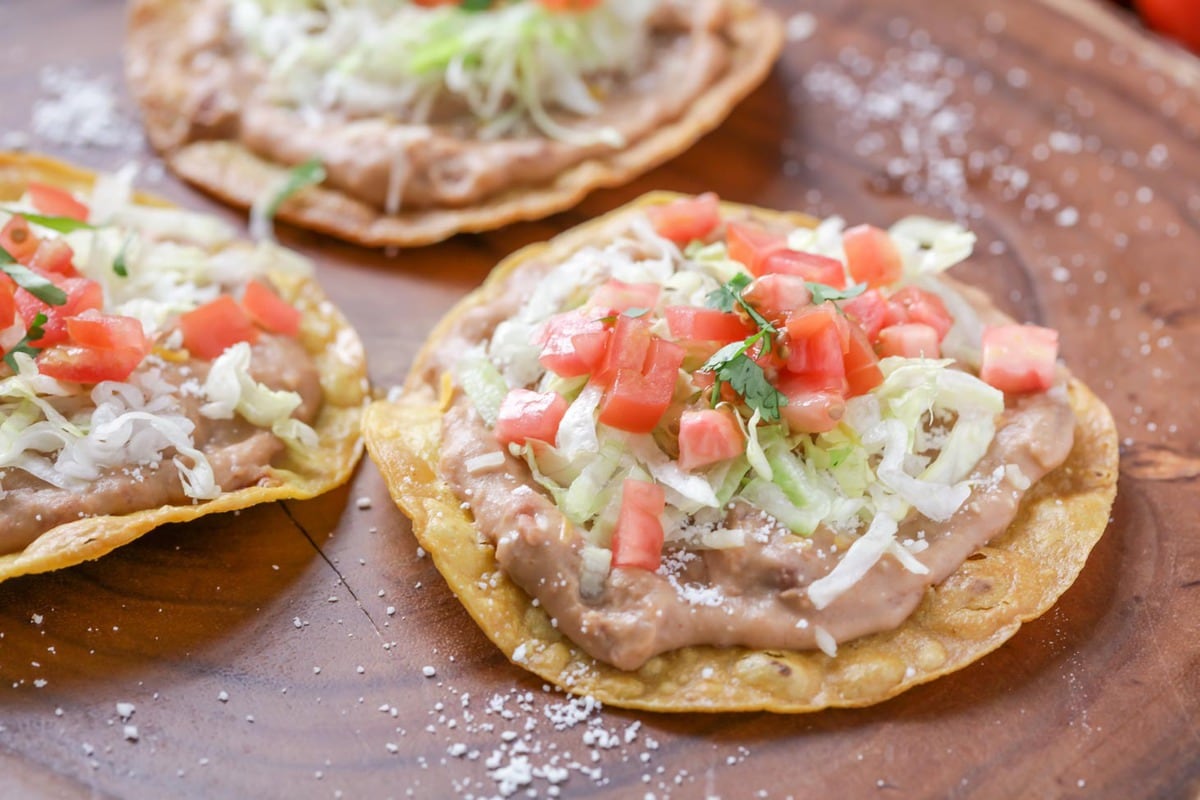 Tostadas – Open face tostadas topped with all of your favorite Mexican ingredients! These tasty tostadas are a frequent meal in this house!
Green Chili Chicken Enchiladas – Corn tortillas stuffed with chicken, cheese, green chile enchilada sauce, sour cream, and green chiles, topped with more sauce and cheese! These enchiladas are a family fav!
Beef Enchiladas – Shredded Beef Enchiladas Made with Just 6 ingredients! This easy dinner idea is a crowd pleaser and is filled with corn, beef, green chiles, cheese and covered in red sauce.
Cheese Enchiladas – Restaurant-Style Red Cheese Enchiladas are an old family favorite recipe that is simply the best!! They are cheesy, saucy, and so yummy.
Enchilada Casserole – Enchilada Casserole is simple, requires no rolling, and is a comforting family favorite—perfect for weeknights!
Chile Relleno Casserole – A twist on a classic, this Mexican-inspired chile relleno casserole has just the right amount of spice and is packed with flavor!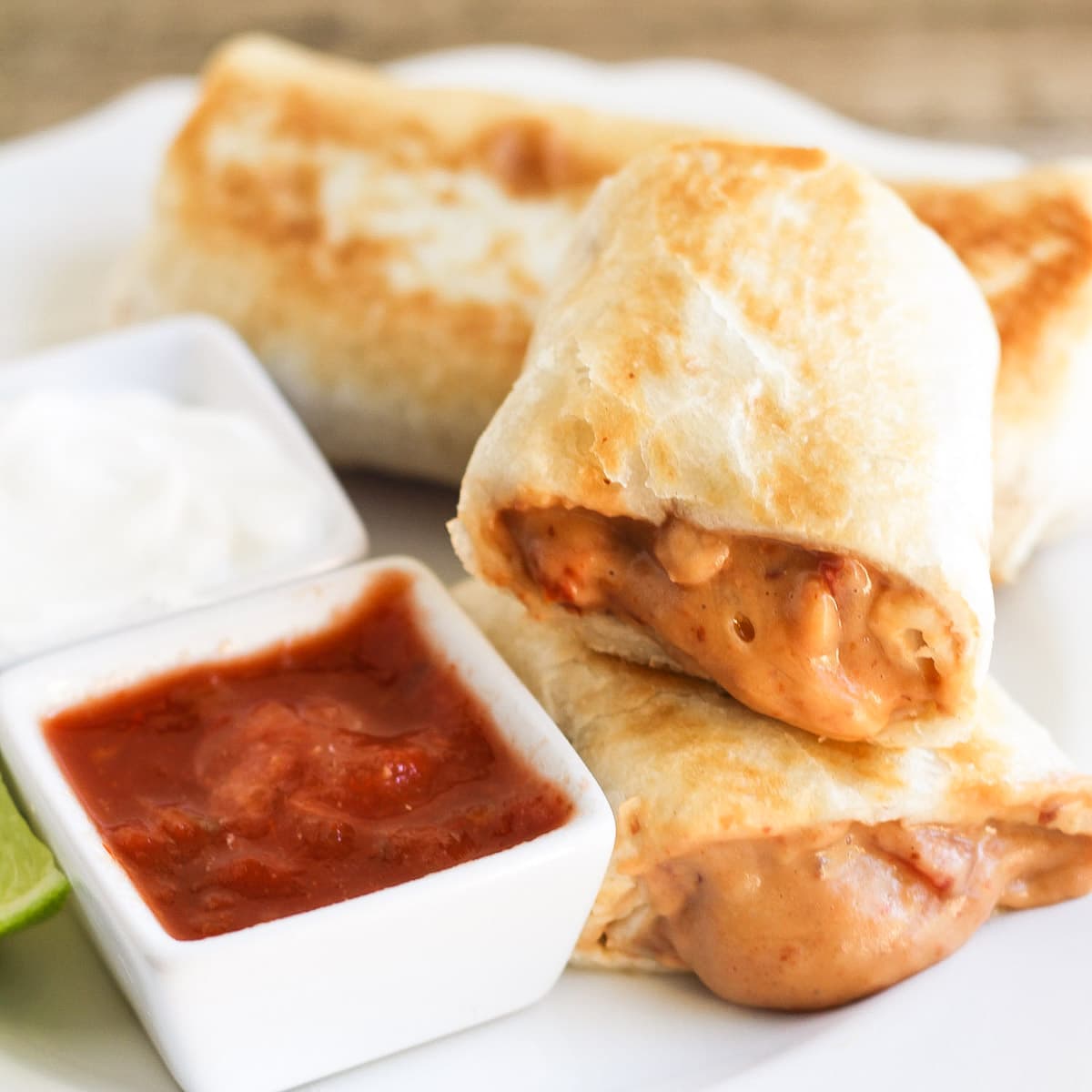 Bean Chimichangas – Easy and delicious Bean Chimichangas are filled with beans, cheese and ROTEL and they taste just like the ones at the restaurants!
Chicken Chimichanga – Everyone loves chimichangas! This Baked Chicken Chimichanga recipe is stuffed with rice, chicken, cheese and more. Such a simple dinner recipe that is so delicious and perfect to add to the monthly menu.
Beef Flautas – Tortillas filled with meat and cheese and fried to perfection! Crispy, flavorful flautas are a delicious dinner for everyone!
Chicken Flautas – Delicious, crunchy chicken flautas filled with shredded chicken, salsa, cheese, and more! They can be fried, air fried or even baked into a delicious and easy dinner or appetizer.
Bean Burritos – Cheesy bean burritos are so easy to whip up for dinner! These are perfect for making ahead of time, or freezing for later.
Chorizo Recipe – Follow these simple steps to marinate and cook up your own fresh Chorizo from home! It takes some time, but it's worth it!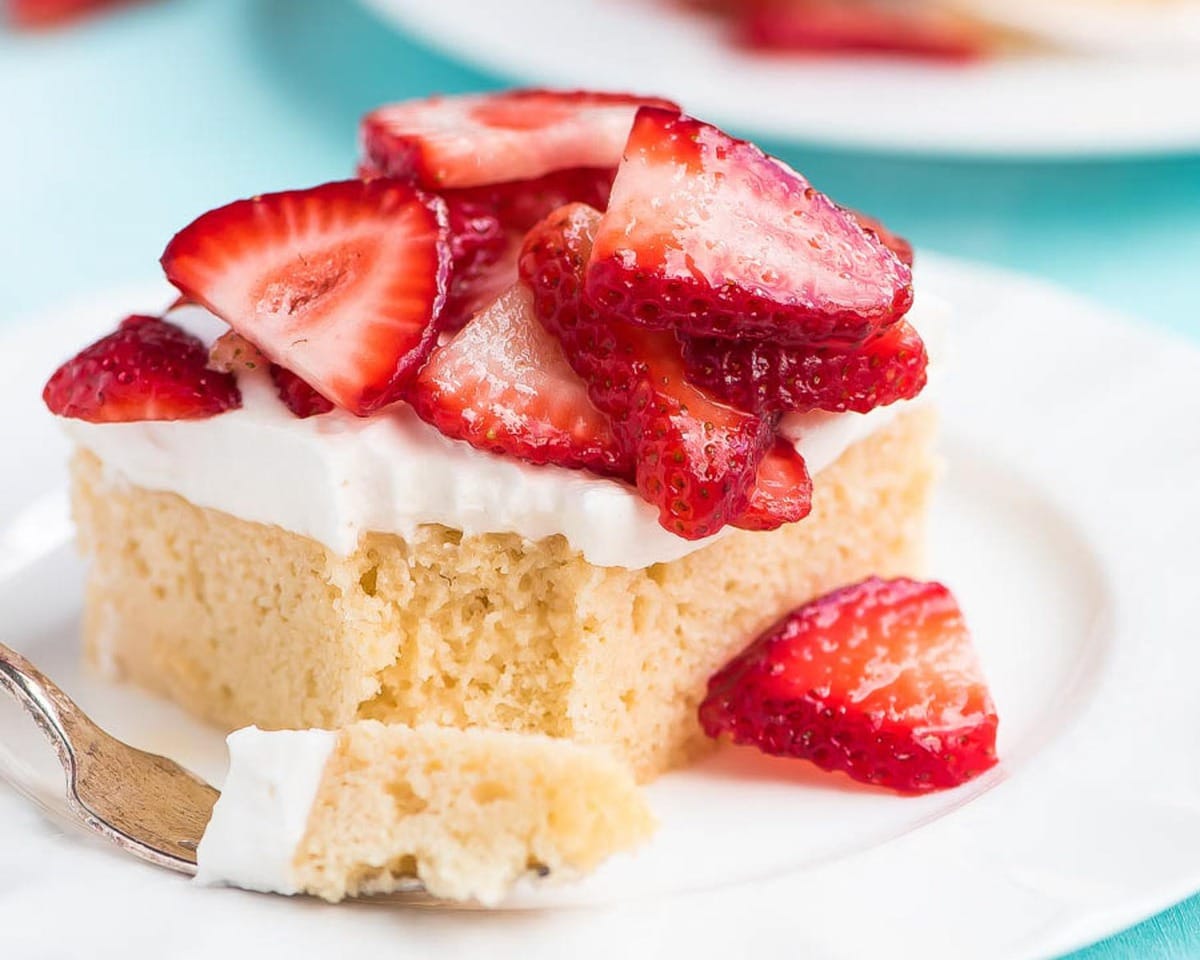 Mexican Christmas Desserts and drinks
We of course include a few desserts in our Christmas Mexican food spread! I've gathered some of our favorites – including drinks!
Tres Leches Cake – This easy Tres Leches Cake recipe is a cool, sweet treat made from a tasty sponge cake, a creamy mixture of three different milks, and homemade whipped topping.
Mexican Hot Chocolate – Curl up with a good book, blanket, and this Mexican hot chocolate. One cozy cup of this hot chocolate and you'll be hooked with its yummy spices and delicious cinnamon cocoa flavor!
Horchata – A creamy, refreshing, cinnamon flavored drink that will knock your socks off with flavor! It's festive and perfect for any occasion.
Arroz Con Leche – Classic Arroz Con Leche – a variation of rice pudding that is sweet and cooked with milk, evaporated milk and sweetened condensed milk and topped with cinnamon.
Cinnamon Chips – The perfect baked snack to dip in sweet desserts, frosting, salsas and more! Super easy to make a bunch and serve with your favorite dessert dip!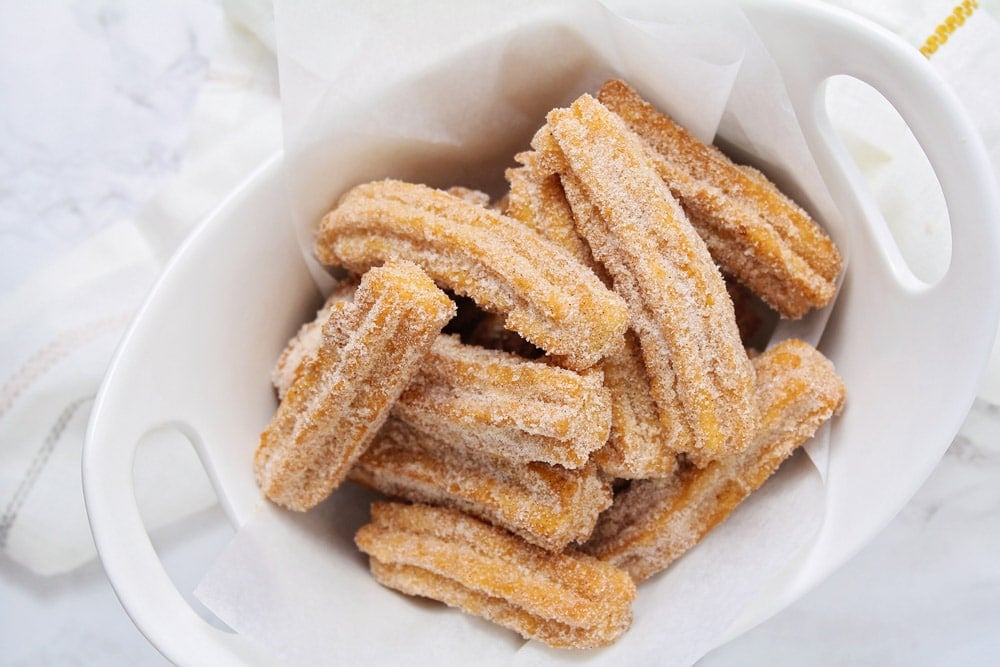 Churros – Delicious, homemade, covered in cinnamon and sugar churros are a family favorite! It's hard NOT to love this delicious treat when it reminds you of the Happiest Place on Earth!
Sopapilla Cheesecake – This decadent dessert is inspired by the Mexican treat—sopapillas! All of the flavors of fried dough and creamy cheesecake combine to make these decadent Sopapilla Cheesecake Bars.
Sopapillas – Puffy and pillowy Sopapillas are fried to perfection and topped with honey for a simple and delicious Mexican dessert.
Flan – This creamy, decadent flan is a Latin inspired custard dessert topped with an irresistible caramel coating. It's also surprisingly easy to make!
Fried Ice Cream – Crunchy on the outside, and smooth and creamy on the inside—fried ice cream is a flavor bomb in your mouth and a go-to Mexican dessert!
---
Christmas Wedding Cookies
What better way to end your Mexican Christmas Fiesta than with delicious cookies?
These Christmas Wedding Cookies have become a family favorite and they're so simple that even the kids can make them.
After all that Mexican food, these cookies are the perfect treat to end the meal and they're especially great for Christmas because they look like snowballs!
---
The Complete List
Here are the picture cards of ALL the Mexican Christmas Recipes listed above.
Pick and choose a handful of recipes from each of these categories for the perfect Mexican Christmas Dinner.
There are so many delicious dishes to choose from, you really can't go wrong with any of them!
---
Be sure to check out all of our Christmas Recipes.
More Collections: Mexican Soup Recipes, Mexican Appetizers, Mexican Chicken Recipes