The EASIEST recipe for concession-style nacho cheese sauce made totally from scratch! All it takes is a small handful of ingredients you probably already have on hand.
This cheesy nacho sauce is ideal for serving with just tortilla chips, but we also like to add it to our Loaded Nachos, or even Taco Salad. You can pair it with almost any Mexican dish!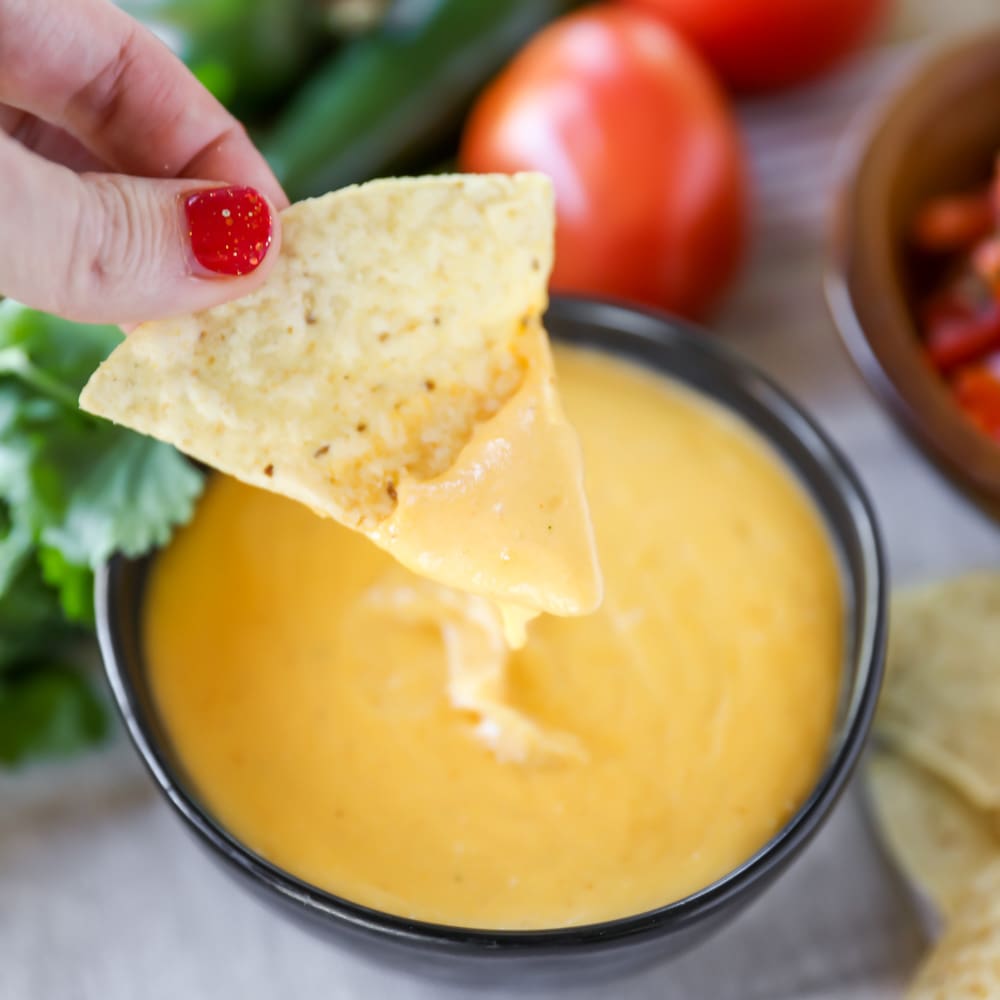 Bring on the Chips!
Have you ever made homemade Nacho Cheese before? We hadn't until just a few months ago and we couldn't believe just how easy and quick the recipe was!
Now, I'm going to come right out and say that this recipe is very similar to the classic nacho cheese sauce you'd find at the movies, a ball game, or from the school cafeteria. It's a little lighter in color, but tastes just like that popular nacho cheese. The best part is that you can make it using ingredients that are usually on hand!
You can use this nacho cheese sauce like a dip, and just dip your chips into it, or you can make it like classic nachos and pour it over a pile of tortilla chips. Either way, chips are the #1 companion for this nacho cheese!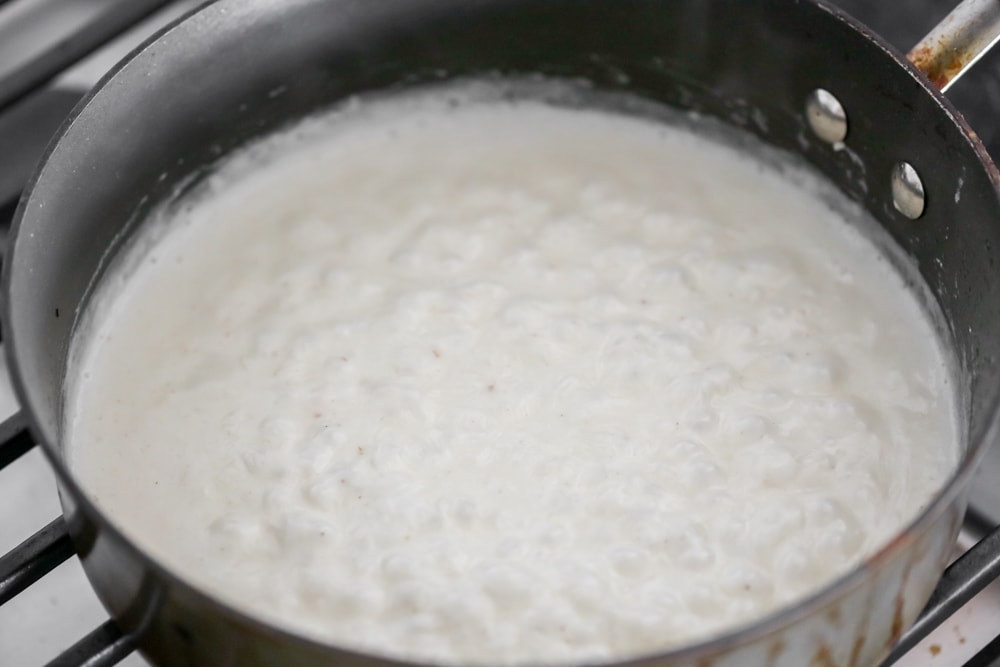 How to Make Nacho Cheese
More than anything, we love that the recipe is so simple. All it takes is mixing the ingredients together in a saucepan in this order:
BUTTER + FLOUR. Melt butter in a saucepan over medium heat. Stir in flour.
ADD MILK. Pour in milk and stir until mixture thickens.
CHEESE. Add cheese and salt. Stir over heat until cheese has melted and ingredients have blended together.
Tip: If you like spice, add chopped jalapeños to the cheese mixture. The jalapenos add some spice, but if you don't want that, you can also add salsa or even some hot sauce for a bit of nip. 😉
Crockpot? I don't make nacho cheese in the crock pot because it is so simple and quick. However, I do use the crockpot to keep it warm.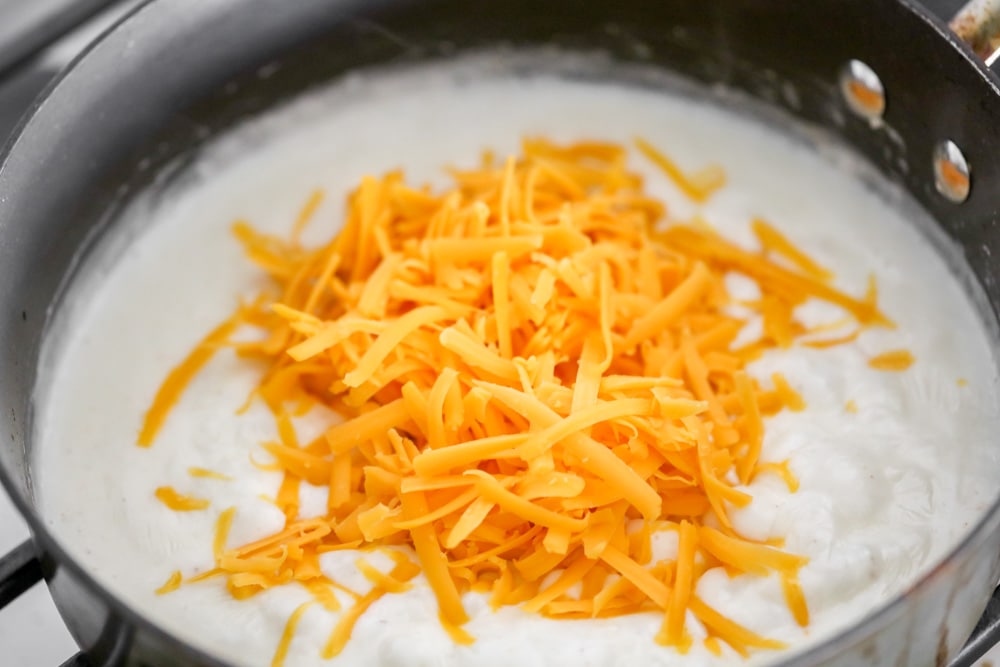 Troubleshooting and Storage Tips
To get the desired consistency, you can add ¼ cup grated cheddar or Monterey Jack cheese and a bit more milk. Do not use pre shredded cheese as it is coated to keep it from being sticky. 
There may be several reasons that the texture of the sauce doesn't turn out. Here are a couple common mistakes:
It was heated too quickly and or cooked for too long. 

Another way to keep a smooth texture is to slowly add the milk to the roux. Whisk thoroughly and make sure that all of the roux has been mixed into the milk. 

Your milk did not have enough fat —use 2% or whole milk

Keep the nacho cheese warm, otherwise it may begin to harden and solidify.
STORE leftover nacho cheese in the fridge in an airtight container for 4-5 days. Reheat in a saucepan over low heat.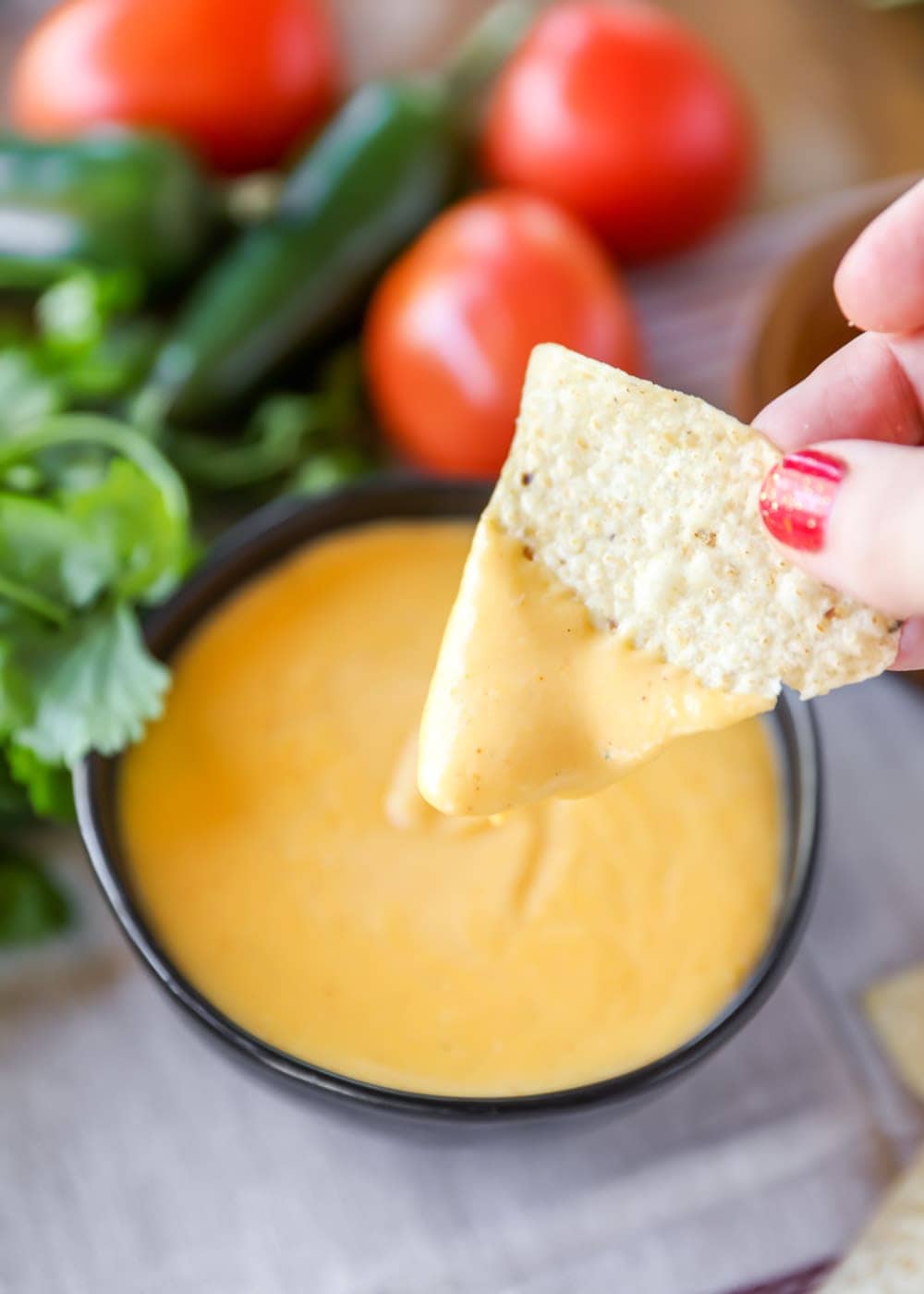 For more dips and sauces, check out:
Nacho Cheese Recipe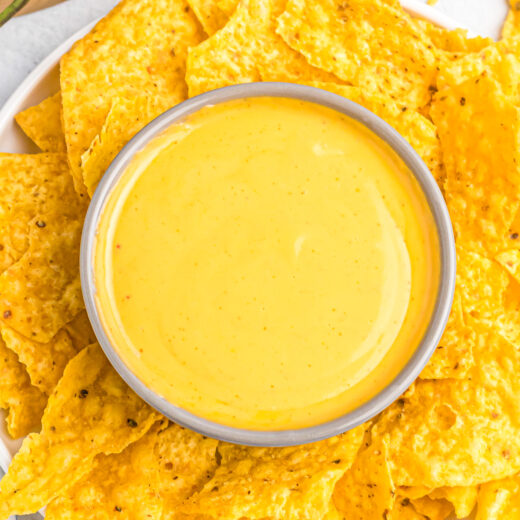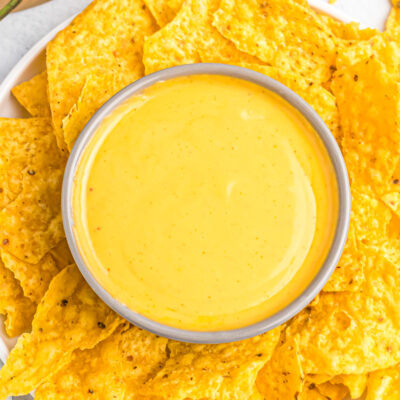 Delicious concession-style Nacho Cheese sauce is made from scratch in only 20 minutes! It's a crowd favorite.
Ingredients
3

cups

shredded medium cheddar cheese,

1 1/2

teaspoons

cornstarch

1

12 ounce can

evaporated milk

2

teaspoons

hot sauce

optional

1/4

teaspoon

salt

1/4

teaspoon

ground cayenne pepper

plus more as needed
Instructions
In a large bowl, combine shredded cheese and cornstarch and toss to coat.

To a medium saucepan, add evaporated milk. Heat over medium heat, stirring occasionally until milk just begins to simmer.

Remove the milk from the heat and stir in the cheese, a large handful at a time, until all the cheese has been incorporated and has completely melted into the sauce.

Add hot sauce, salt, and cayenne, and then taste and add more if needed. Serve over nachos, fries, or steamed vegetables, and enjoy!
Notes
Adding some salsa, chopped jalapenos or some hot sauce can all give it that nip you may want. 😉