Appetizer Dips are great for parties, holidays, game day, an after school snack, or simply for a night at home watching T.V. Check out this collection of our favorites!
More Collections: Mexican Appetizers, Cold Appetizers, Finger Food Appetizers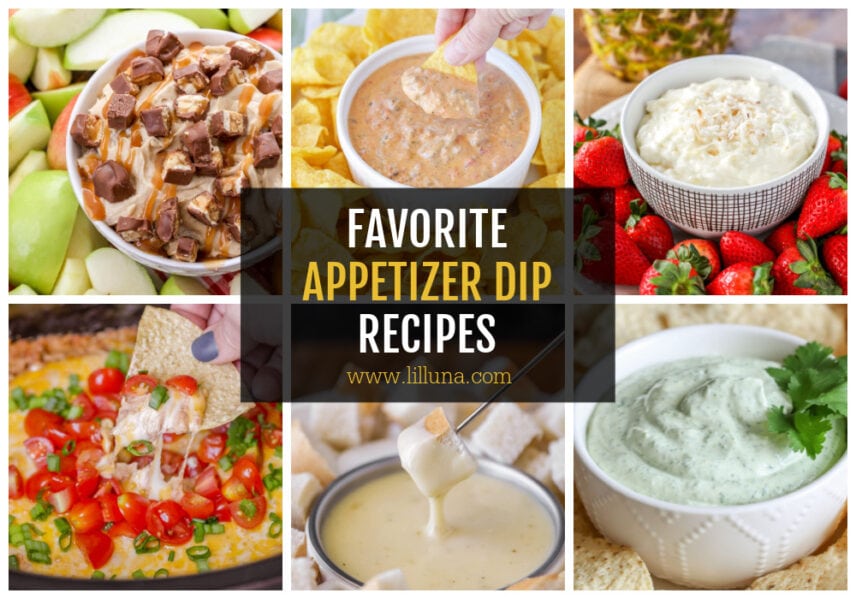 THE MOST VERSATILE APPETIZER
Dips are an easy go-to snack that whips up in minutes and can be served with all kinds of dippables, depending on your mood.
Whether you dish 'em up with fruit, veggies, chips, or crackers these sweet and savory dips are sure to please the masses.
In this round up post, I've included all of our MOST favorite appetizer dips—savory dips, sweet dips, Mexican dips, salsa, and even dressings! But before we get into the recipes, here are a few tips for your dips. 😉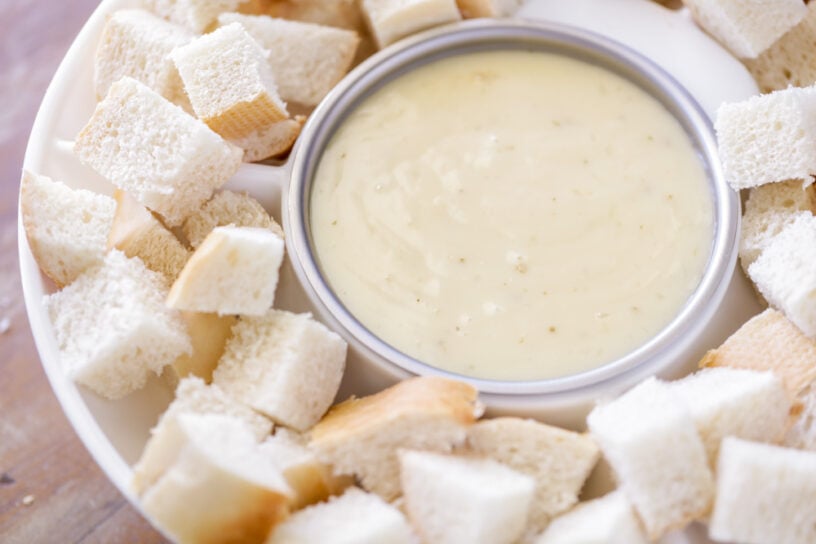 Planning Tips
Deciding which dips to serve at a party and how much of each can be a bit tricky. Ultimately you just have to make an educated guess. Ultimately it's totally your preference, but here are a few things that I consider when planning my menu:
How many dips to serve: This depends on what other appetizers, if any, you will be serving as well as how many guests you have invited.
When I'm hosting 12 people or less, I will plan at least one dip, but not more than two. If the other appetizers are warmer, then I'll choose a cold dip and vice versa. If I decide to serve two dips, I will usually have one cold and one warm.
When I have 12-30 guests I'll usually plan 1 cold dip and 2 warm dips. I'll usually add another dip option for every 25 more people making sure to keep a balance between warm and cold.
Make sure that the dips are complementary to the other flavors being served as appetizers and/or what is being served for dinner.
How much to make:
Chips and Salsa: For every 10 people plan 1 lb of chips and 1 pint of salsa.
Sweet and Savory Dips: If you are offering both types, then plan for guests to have 2 oz (¼ cup) per person. If you are only serving one type, then plan for guests to have about 3 oz (⅓ cup) per person.
"Dippables"
Choosing items to dip is almost as important as the dip itself. Some of our favorite items to dip in sweet dips include:
Apple Slices
Strawberries
Marshmallows
Cookies like Oreos and Vanilla Wafers
Graham Crackers
Favorite items to dip in savory dips include:
Lays or Ruffles Chips
Baguettes
Produce like carrots, celery, broccoli
Crackers
Great items to use in salsas:
Double Dipping
When we are enjoying salsa or dip at home we don't worry too much about this, but it's definitely frowned upon at a party. Be sure to have a spoon near every dip so guests can scoop some onto their own plates.
I also like to provide small condiment cups near each dip so guests can spoon an individual portion into the cup. Bonus: the mini cups keep the dip from spreading out into other foods.
---
Easy Appetizer Dips – the favs!
These are some of our easiest (and most favorite) appetizer dips—both hot and cold, sweet and savory.
---
Hot Appetizer Dips
I love a good hot appetizer dip, especially ones that are both made and served in the crock pot.
Here are some tips for keeping hot dips hot:
I have mini crock pots that are great to keep dips warm at a party. Be sure that you use the warm setting and not the low. Also, make sure cords are out of the way
Chafing dishes work well.
Small electric heating pads can be placed under trays to keep them warm.
Fill the bottom of a bowl with hot water and nestle a smaller bowl filled with the warm dip inside. Change water as needed.
---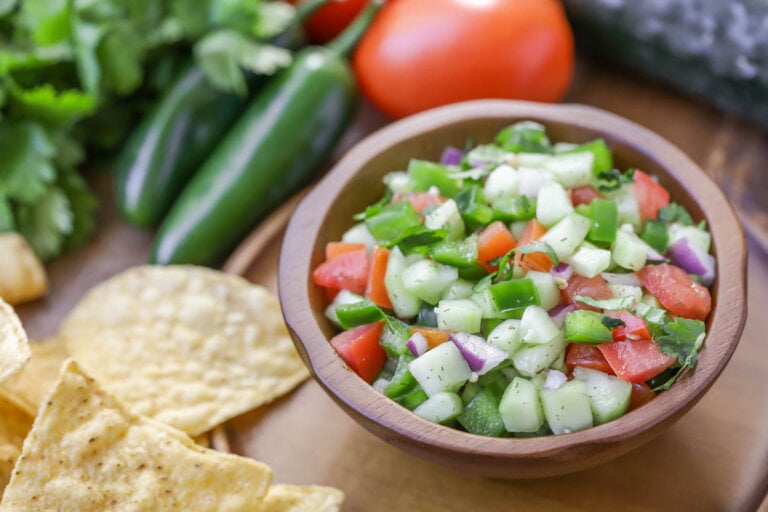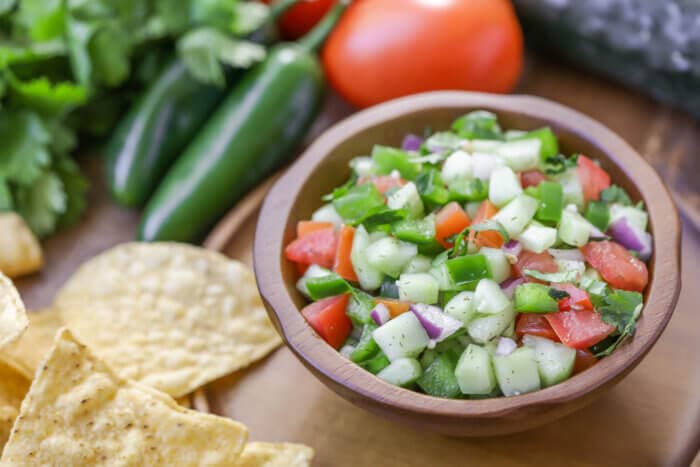 Cold Appetizer Dips
Most of our favorite cold appetizer dips include salsas and dressings that you can dip other appetizers in. With salsa, you can make our Homemade Tortilla Chips, or if you want store bought, our favorite brand is Juanita's. 😉
To keep cold dips cold:
Place ice in the bottom of a bowl. Use a slightly smaller bowl to fill with dip, then nestle it in the larger bowl on top of the ice.
Place serving bowls in the freezer before filling with dip.
Only place out enough dip that can be eaten within the hour. Refill with extra dip from the fridge.
Be sure to check out all of our Appetizer Recipes!
For more collections, see: Easy Appetizers, Party Appetizers, Healthy Appetizers