A simple, creamy, delicious dessert dip filled with mini chocolate chips. Dip graham crackers or cookies—it's the perfect recipe for any party!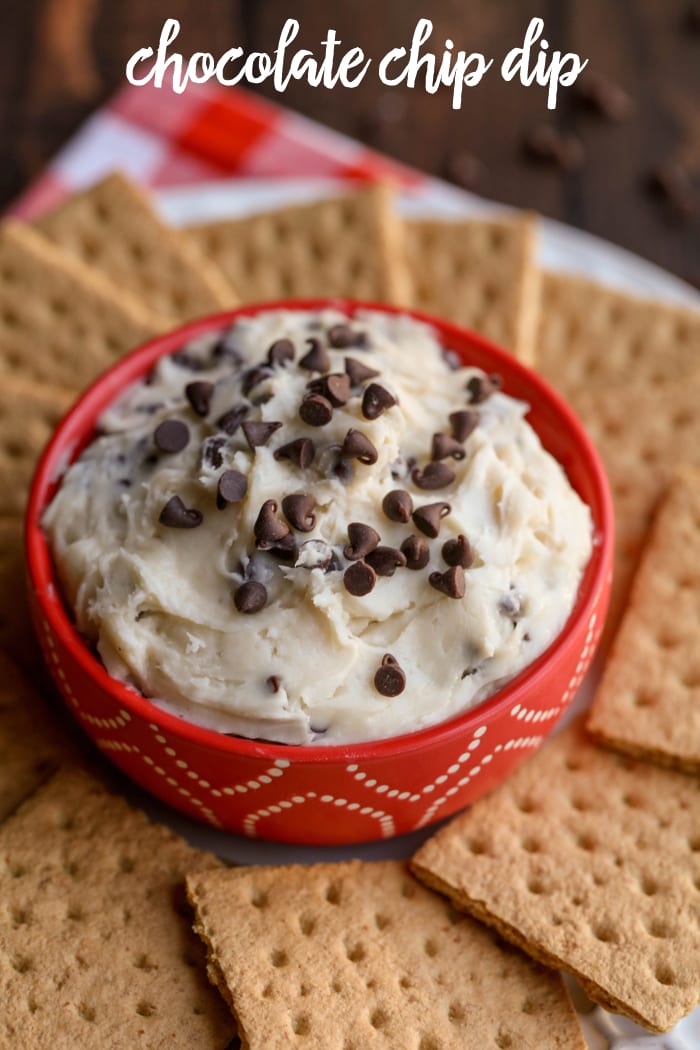 Dessert DIP
Hi! Lily here! Remember the post last week about the Dessert Cheese Ball? Today's recipe is just like it! In fact, it has almost the same ingredients!! It's Chocolate Chip Dip!! I think it's a relative to the Chocolate Chip Cheese Ball. 😉
We made it a few weeks ago and everyone in my family loved it. I had forgotten that I even tried it, but now I remember! It was DELICIOUS!! We dipped graham crackers into it, but I think fruit, especially apples, would be great with this too. It is really easy to make which makes it even better.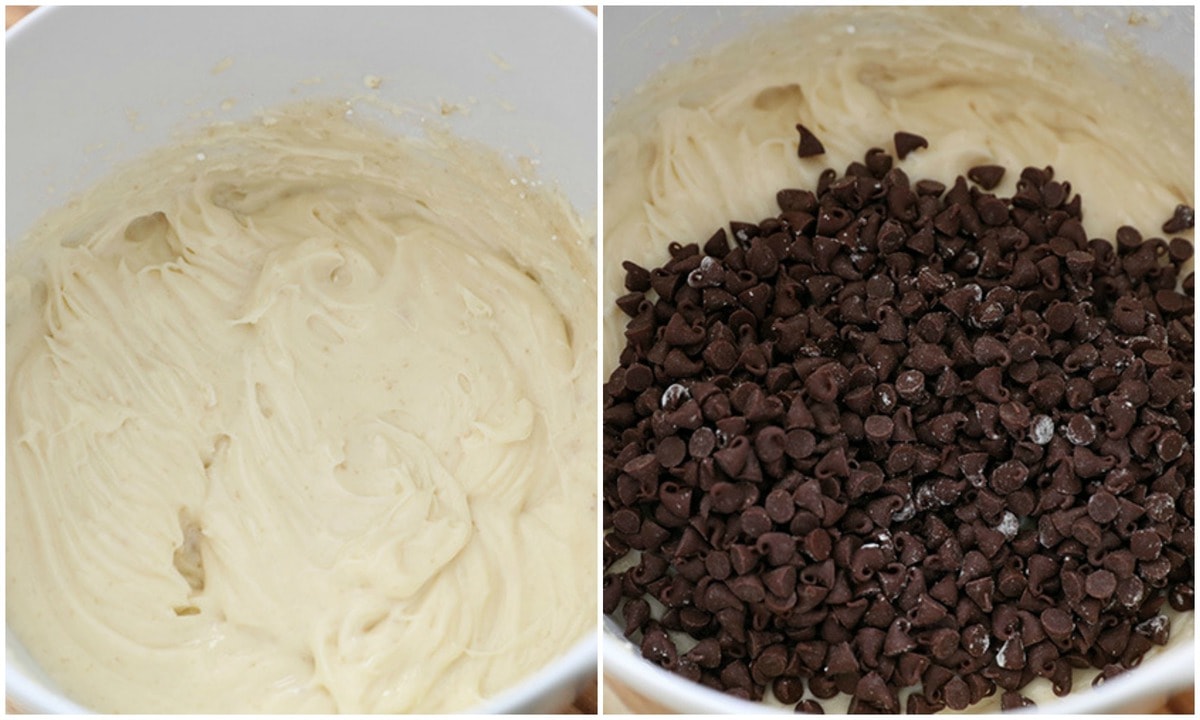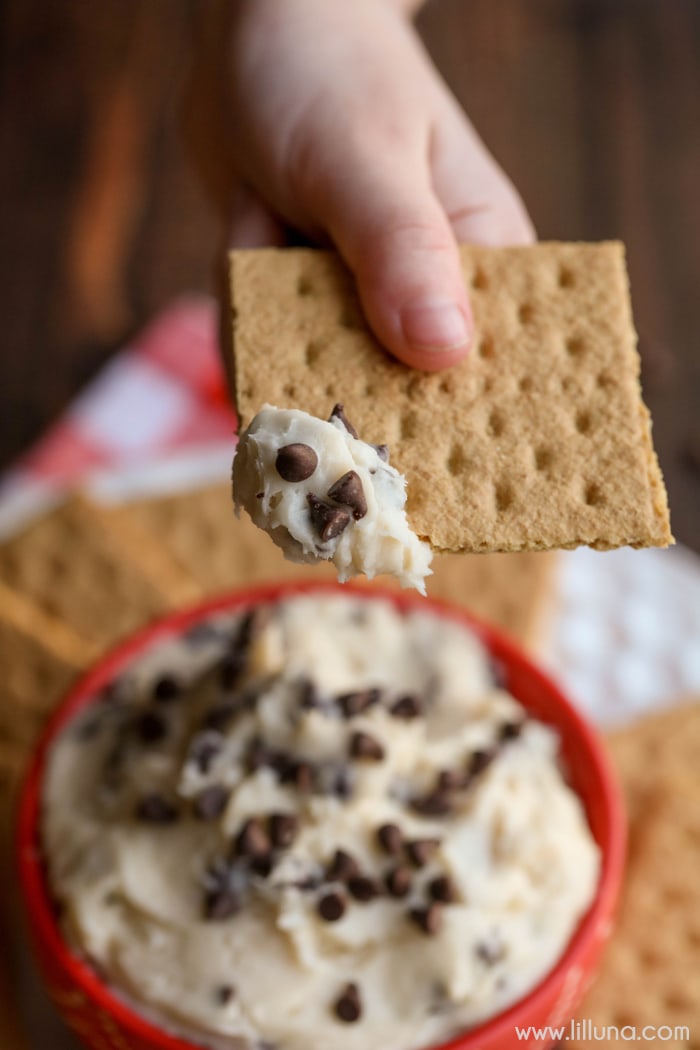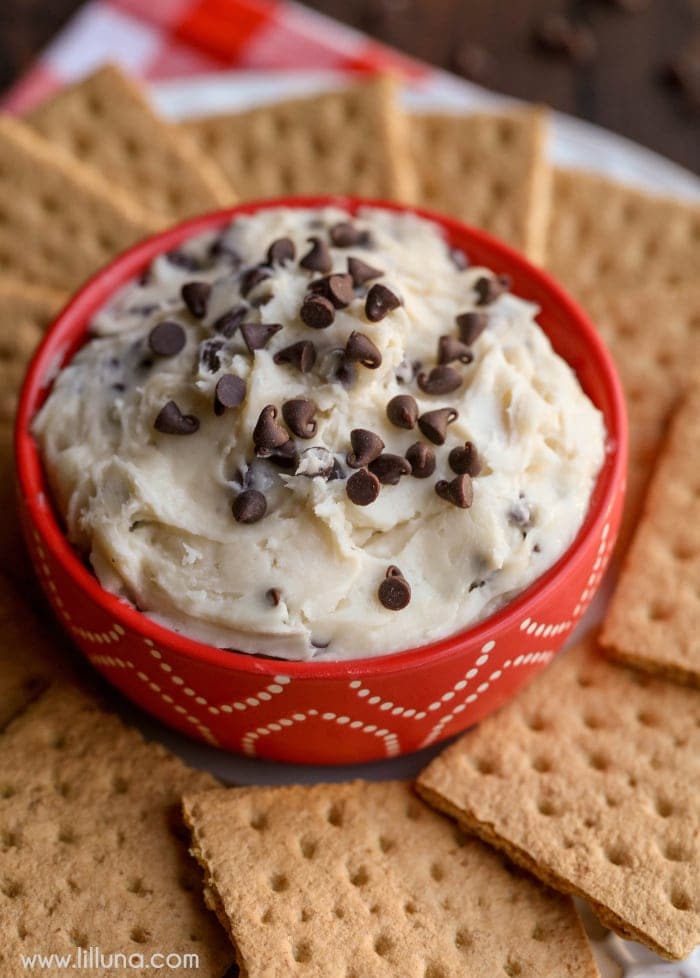 Next time we have a movie night I'm going to ask my mom to make this with crackers and apples. It's the perfect treat!
I hope you can come back again soon for more yummy treats from me.
Love, Lily
For more great dessert dips, check out:
Chocolate Chip Dip Recipe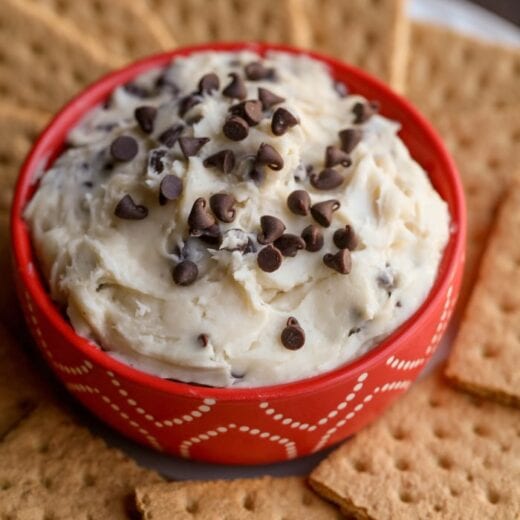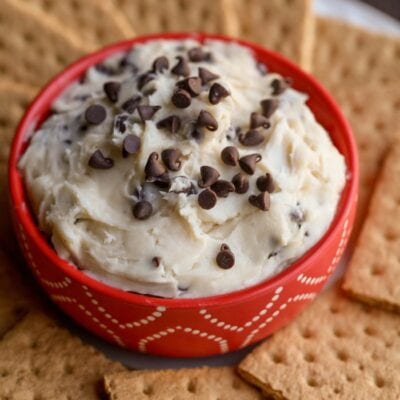 Chocolate Chip Dip - a simple, creamy delicious treat filled with mini chocolate chips and made with cream cheese, brown sugar, vanilla, butter, and powdered sugar. It's the perfect recipe for any party!
Ingredients
Instructions
Blend cream cheese and butter in a bowl until well combined.

Add powdered sugar, brown sugar and vanilla. Mix well.

Fold in mini chocolate chips and refrigerate for 1 hour. ENJOY!